FINNISH MUSIC HALL OF FAME - an experience like no other!
Finnish Music Hall of FAME provides a unique opportunity to enjoy music and theme restaurant. Whether you are a fan, family, tourist or music enthusiast, you are in for an experience like no other. Invest yourself to be part of the music history!
Detta innehåll är också tillgängligt i
finska
Vår berättelse
Vår berättelse
Unlike a traditional museum Music Museum Fame is a totally new and highly innovative concept which has never existed before. Our aim is to bring something unique and revolutionary to the cultural scene of Helsinki - and to the world. The venue will utilize latest modern technology, such as virtual and augmented reality to create an immersive multidimensional music experience for all senses.
The storytelling, visualization and experience is taken into a totally new level through a new software built specifically for entertainment and exhibition venues such as Fame.
For an investor this music themed entertainment concept and venue is also a scalable business thanks to its technological, innovative software products aimed for the international market.
Finnish Music Hall of Fame – a unique concept
Music Museum Fame - the venue – will be built in Tripla Mall, the new "heart" of Helsinki. Tripla Mall is the new shopping and entertainment megamall, only a five minute train ride from downtown Helsinki and it is expected to have 100.000 visitors per day due to its central location and role as a commuter travel central hub.
The uniqueness of Music Museum Fame is based on using the newest audiovisual technology combined with VR (Virtual Reality) and AR (Augmented Reality) solutions that enable an unforgettable interactive, multidimensional experience for all visitors.
The content is – true to its name – based on Finnish music, artists, composers, performers and other enablers of the Finnish music scene throughout the decades as well as into the future.
Music Museum Fame will present more than 200 Finnish artists, musicians, bands, composers among others through music videos, interviews, photos, personal stories, artifacts and so much more.
The experience is not limited to just listening or seeing, but you can also interact by singing, dancing, taking part in a concert or experiencing what it is like being in the middle of a music festival. All this without leaving the premises - and more. There will be something for all audiences based on Finnish music presented in a new way and format. And after the multisensory experience at Fame one can indulge in enjoying culinary delights for all senses at the music themed restaurant inside the venue.
Fame is utilizing the expertise and collections of various highly respected and acknowledged parties in the field of music and music history. We are working together with artists, institutions, such as the National Museum of Finland, record labels and many more. While relying much on Finnish expertise, we have also done our research internationally. As an example, the ABBA museum in Sweden has been one of many inspirations for Music Museum Fame and our aim is to live up to our name. Our goal is to attract more than 100.000 visitors every year.
A museum documenting the history of its chosen theme, while being an entertainment venue at the same time is not as common concept in Finland as it is in other parts of the world. You may have heard of other Hall of Fames, such as e.g. the Country Music Hall of Fame and Museum in Nashville, Tennessee.
Being a privately run museum and entertainment venue enables us to be agile, renew and update the content and experience quickly and stay current with new music phenomena and performers entangling Finns – and the world – around their finger.
True to its name - of course - there will be a Hall of Fame as in any such venue around the world. This one will be composed of great Finns who have given something spectacular, a talent or achievement in its own class to the world. And it is a great way to celebrate and honour the work and genius behind Finnish music.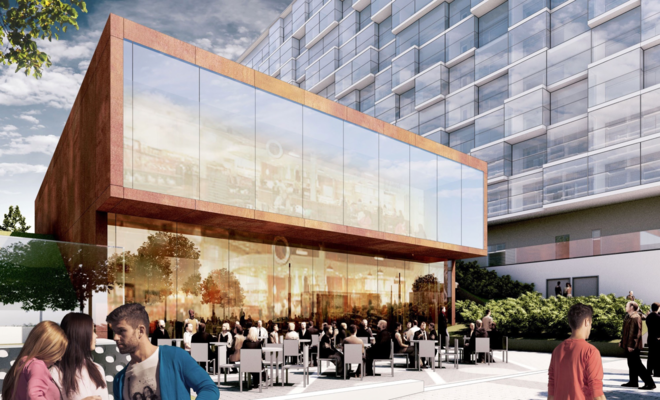 Vår affärs- och marknadssituation
Vår affärs- och marknadssituation
The popularity of museums is growing
Statistics Finland, the official national body of statistical research, has found out that the popularity and visitor numbers of museums are growing in Europe and elsewhere, Finland included. The visitor number in Finland alone has grown by nearly 30 percent over a period of 10 years.
Reasons driving the growth are among others the ever changing and renewing content, attracting more visitors from new population groups and adding the value to the consumer with e.g. the newly launched museum card, which entitles the holder to visit more than 200 museums for no additional cost (source: http://www.stat.fi/uutinen/popularity-of-museums-rising-all-over-the-world)
According to studies, interactivity in itself is a driver that creates more demand and drives more visitors to exhibitions and museums. When the London Science museum added an interactive section into the museum, the visitor numbers in that part turned out to be many times greater than to the other parts of the museum (source: af Hällström).
Last year, the museum card holders accrued 900.000 visits to museums in Finland.
In Helsinki, an all time visitor record was achieved in more than 10 museums and the three museums of Ateneum, Kiasma and Sinebrychoff Art Museum alone gathered a total of 750.000 visitors in 2017. In addition, the number of visitors in the Helsinki City Museum was 362.631 and in the locations of the Design Museum more than 150.000 annual visitors (source: Museovirasto).
The visitor goal of Music Museum Fame is initially set to 100.000 visitors per year, leaving room for growth.
Another source of recurring revenue, Fame Platform software
Finnish Music Hall of Fame needs the content and the partners that help us create, update and maintain the focus on Finnish music. However the implementing of this all could not be possible without Fame Platform software.
This unique and innovative software, which enables a scalable business, is the brains behind it all. FAME has been working with several IT partners to build a content management, archive and delivery platform that is an innovative tool designed specifically for entertainment venues and museums. The software highly automates the processing, formatting, management and dissemination of content independent of its format (text, audio, video etc.).
The company strives to offer this software product as a SaaS (Software as a Service) product for both domestic and international customers. The automation embedded in the software and the instant setup from the cloud lower the costs and shorten the lead time for entities in the entertainment and exhibition field to start managing and automating the flow of their digital content. The company will have the advantage of using the Hall of Fame also as an example and a reference case for the software platform when marketing it to new customers. As an add-on, the company will also be a distributor for  the VR, AR and 360-virtuality software products and services that it uses itself.
The software sales and licensing opportunity enables an additional, scalable revenue stream in the future.
Our strategy and products
The business strategy, interlinked product and service revenue streams
The business of Music Museum Fame is built on several revenue streams, which are all interlinked and all deeply integrated in the daily business. This enables us to be more competitive and use every bit of resources that is required to run the museum to also create additional revenue for the company.
The revenue of Music Museum Fame will comprise of:
The daily business of the Finnish Music Hall of Fame (ticket sales, merchandize sales inside the museum and in the online shop, corporate events, other events)
The in-house restaurant (restaurant daily operation by Kanresta Oy)
The sale and distribution of digital content software products for other domestic and international entertainment and exhibition entities
A short description of various products
Examples of our various revenue streams and products are briefly described below:
-Entrance ticket pricing will be flexible and can vary according to the time of year or time of day in order to drive and balance visitor flow. The median price of a ticket will be around 17 euros across all visitor segments. Music Museum Fame will also join the number of museums that can be accessed using the museum card – ticket to over 280 museums, https://museot.fi/museokortti.
-Corporate and other events can be held in the premises of Music Museum Fame, which offers a highly distinguished and unique environment for such occasions. These events can include the restaurant premises as well or catering from the in-house restaurant. Private events can only be held when Music Museum Fame is closed for other business.
-Merchandize and other music products (recordings, books, fan apparel etc.) will be sold both in the physical shop within the premises and also at the online shop.
-The restaurant in premises will be run and operated by a partner, Kanresta Oy, with whom Music Museum Fame has a renewable agreement extending 6 years from the opening. This enables us to offer a chance for our visitors to continue enjoying the music theme inside the restaurant, follow occasional outdoor events from the restaurant terrace and provide catering to our private events.
-The software that Music Museum Fame will use to provide its visitors all the digital content, whether interactive screens or Virtual or Augmented Reality experiences is either owned by the company (the rights) or licensed to the company with a distributor agreement. The solutions inside Music Museum Fame will be used as a reference in marketing and distributing these software to other venues in the entertainment or exhibition business who need a way to manage their digital content or create experiences that are – literally – out of this world.
-In addition, Music Museum Fame will be cooperating in organizing a number of music themed events and educational or promotional activities with Tripla, with educational bodies and with entertainment entities
Target groups, customers
Music, just like movies is a vast area of entertainment, culture and art combined. It is like a sea of opportunities from which each and every one of us can pick the parts he or she likes based on one's personal preferences.
Keeping this in mind, Finnish Music Hall of Fame does not rule out any particular group of people from its target group. Rather it is like a visit to an amusement park– visitors will define the parts of the entertainment that they like and enjoy inside the venue – however everyone should be able to leave with a WOW-experience !
In reality, the company will be focusing its message and marketing more specifically to a few selected and well defined groups as well as the great audience. In addition to the more general publicity, we will also specifically target these segments at varying times, volumes and locations:
- music enthusiasts and professionals both domestically and internationally
- fans of various music
- children and youth groups through appropriate channels and partners
- the 100.000 daily visitors of Tripla megamall
The values and focus points of that we also will follow in our marketing are: the power of music to bring people together, transparency, storytelling, fan culture, cooperation with various partners, digital content and social media.
The target group for marketing and distributing our software products is easily identifiable (entertainment venues, museums) and approachable both domestically and internationally and will be done through direct contacting. Music Museum Fame provides and excellent reference showcase for experiencing the possibilities on-site and familiarizing oneself with these professional tools.
MUSIC HALL OF FAME in the news
MTV3 News broadcast 22.11.2017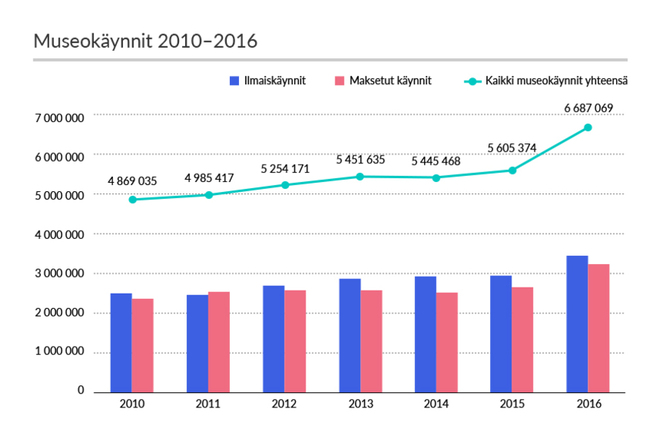 Vårt team
Vårt team
Currently, our team consists of four founding members who all share a passion for Finnish culture and music. The team has been complemented with experts in various fields, which enables the implementation of a new and innovative idea in a professional and creative manner.
The selection committee of the Finnish Music Hall of Fame candidates includes 25 representatives and experts from various music organizations.  
The Advisory board consists of around 40 selected influencers of the society.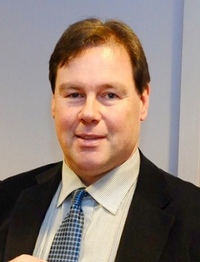 Mikko Vanni, Chairman of the Board
Strategy, business development, financing, partnerships
Mikko Vanni is one of the leading event creators in Finland and has participated in funding of numerous cultural and sports events. He has an extensive domestic and international contact network within a number of international culture and sports organizations whom he works in cooperation with. Mikko is known for having been involved in organizing among others the Eurovision Song Contest in 2007, European Capitals of Culture for Turku and Helsinki in 2000 and 2011, World Design Capital Helsinki 2012 initiative and the Sports Gala and Culture Gala in Finland.
https://www.linkedin.com/in/mikko-vanni-8a1457109/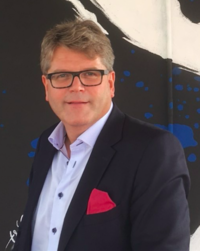 Olli Ilmolahti, Board Member
Financing, business development, technology, business model, partnership agreements
Olli has more than 15 years of experience in start-up companies and their funding, working with venture capitalists and more than 10 years of experience in international business. Olli has an extensive domestic and international contact network, experience in content production, technology business and event and concert organizing within the field of music and culture. In addition Olli is involved in the family business stemming back already 24 years.
https://www.linkedin.com/in/olli-ilmolahti-9511861a/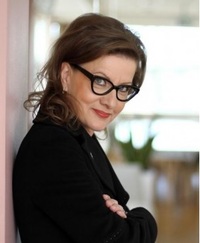 Niina Ilmolahti, Board Member
Partnership agreements, product management, finance
Niina is an expert in event marketing, sponsorship and product management with more than 30 years of experience. She has also had key responsibilities in planning and organizing major events and projects, including among others the European Capital of Culture for Turku 2011 project, several World and European Championships in the field of Sports and an active role in various industry associations and non-profits. Niina is a music and art lover and her motto as a Scout is to always 'Be Prepared'.
https://www.linkedin.com/in/niina-ilmolahti-b38897b/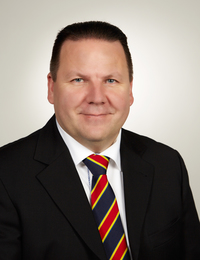 Esa Niemi, Board Member
Business concepts, strategy
Esa is an owner in the family business since over 30 years and has been actively involved in various sport, culture and other high level projects. Some worth mentioning are the Eurovision Song Contest of 2017, European Capitals of Culture for Turku 2011 project, World Championships 2005 in Athletics, several Ice Hockey World Championships and two seasons of the Finnish Presidency of the Council of EU. In addition Esa has been involved in start-up projects, such as the Smash event, which focuses on sports and health technology.
https://www.linkedin.com/in/esa-niemi-694b5499/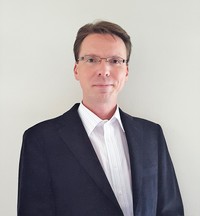 Markus Aalto, PCE Global LLC
Consultant, financing and international business
Markus is an expert in international business. He has both launched start-ups and grown existing businesses on several continents for over 20 years. His expertise ranges from running exhibition business to international mergers and acquisitions of corporations.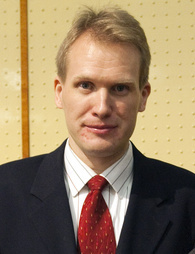 Jere Jäppinen
Content Director, Helsinki City Museum
Jere Jäppinen (M.A.) has been working in Helsinki City Museum since 1991. On top of his professional research work, which includes among other responsibilities producing exhibitions and books, he has been tasked with the production of events for and the communications of the museum. He has created and produced research reports, records, lectures, concerts and dance performances related to music culture and history as well as a comprehensive exhibition Music!, which was on display in Villa Hakasalmi (a part of Helsinki City Museum) between 2015 – 2017. Jere is the Content Director for FAME.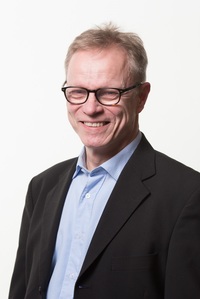 Jukka Suomela
Communication and media specialist
Jukka has extensive expertise in journalism, communications, marketing, branding and product management as well as fund raising. He has previously, among other responsibilities, worked as the Communications Director of The Culture Gala of the Century event in Turku, Finland in 2016 – 2017 and the Finnish Sports Gala event in 2008 – 2015. He was also a member of the nomination committee of the Sportsperson of the Year by the Association of Sports Journalists in Finland in 2016.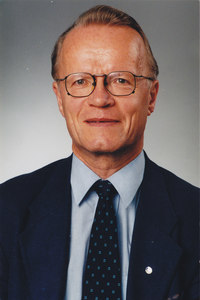 Lauri Tarasti
Chairman of the Hall of FAME selection committee
Lauri is a highly respected and well-known former official and expert in several fields in Finland. He has a Licentiate of Law degree and has served as the Permanent Secretary of the Ministry of the Environment and Justice of the Supreme Administrative Court. He is one of the leading experts in law (especially in fields of electoral, political party, political party funding and association law) and international doping legislation. In the field of culture and arts he has held several positions including the Vice Chairman of the council of the Finnish National Gallery, President of the Sibelius Society of Finland and the Chairman of the 150th anniversary celebration of Jean Sibelius project group in 2015.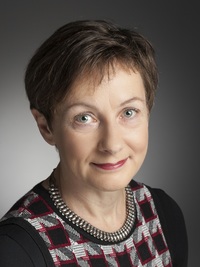 Elina Anttila
Director General, National Museum of Finland, Chairman of the Advisory Board of FAME
Elina Anttila (Ph.D.) is an art historian and the Director General of the National Museum of Finland. She has an extensive experience from the museum sector and has held several management and specialist positions in the Finnish Heritage Agency. The National Museum of Finland manages several museum locations and castles in Finland and maintains valuable collections of Finnish culture and history.
https://www.linkedin.com/in/elina-anttila-b3994117/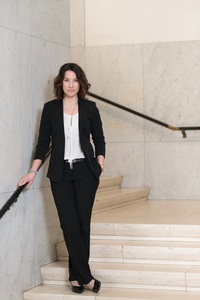 Maria Lyytikäinen
Restaurant services, Managing Director, Kanresta Oy
Before Kanresta Maria was the Sales Director of Royal Ravintolat restaurant group and responsible for the sales function. She also acted as the head of their events business. Maria's experience in restaurant business is broad and she has held previous management positions in Center Inn Restaurants, Palace Kämp Group and HOK – Elanto Liiketoiminta.
https://www.linkedin.com/in/maria-lyytik%C3%A4inen-6746583b/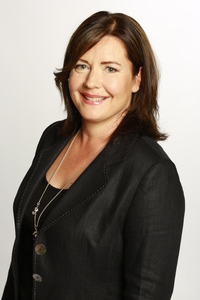 Elina Juvakka
Restaurant services, Business Director, Kanresta Oy
Elina has a broad and extensive experience of managing restaurant services. She has worked for Kanresta already for more than 18 years. She is a problem solver who likes to turn any challenge or question into a solution. "Frankness, responsiveness and an ability to make swift decisions in the hectic everyday life" are characteristics that Elina defines as a minimum requirement for success.
https://www.linkedin.com/in/elina-juvakka-6a888980/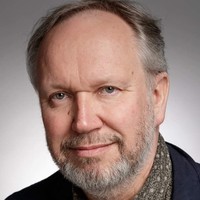 Risto Hakomäki
Collections, National Museum of Finland
Risto Hakomäki (M.A.) has a long experience both in the field of music and culture. He has held various positions in the National Museum of Finland since year 2000, currently working in its Collections and Research as a Curator. His past experience includes also acting as the head of culture and museum activities as well as the rector of several music schools.
https://www.linkedin.com/in/risto-hakomaki-92673a5/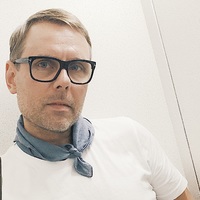 Hannu Koro
Project Director, interior decoration and design, Made by Choice
The project director from Made by Choice, Mr. Hannu Koro, has worked in many different creative agencies. He has designed packaging, advertising campaigns and Event productions to such brands as Nokia, Battery, Martela and Finnish Football Association. The values and vision of Made by Choice are in line with Hannu's own thinking.
https://www.linkedin.com/in/hannukoro/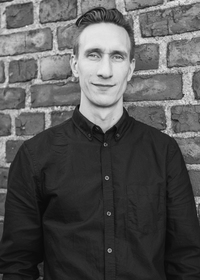 Markus Viiperi
Head of Design, architect, Franz Design
Markus is the founder and Managing Director of Franz Design. He is an interior designer, whose long experience reaches from work done for domestic start-ups to ships of international cruise lines. The work in progress at FAME is one of Viiperi's favourite projects so far as it combines his two passions; music and interior design.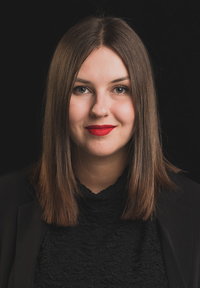 Linda Vanni
Interior Design Architect
Linda Vanni is an Interior Design Architect and Designer from Helsinki. She has been involved in creating the layout and concept for FAME in the initial stages of the project together with the project team and partners. She is currently working on finalizing her thesis of a Master's degree in Design at Aalto University.
https://www.linkedin.com/in/lindavanni/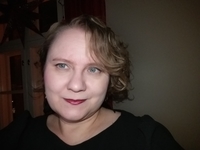 Sari Katainen
Exhibition Manager
As the Exhibition Manager Sari has the responsibility of planning and producing the content in FAME. Ms. Katainen (M.A.) is a researcher of Finnish culture who is specialized in modern and popular culture phenomena. She has previously worked in the Helsinki City Museum as a researcher and exhibition producer and held supervisory positions in the fields of retail and movie industries.
Risker
Risker
Onoterade tillväxtföretag är investeringar med hög risk. Risker som finns i onoterade företag är t.ex. risken att förlora hela din investering, brist på likviditet på aktien, oregelbudna eller sällsynta utdelningar (vinstutdelning) och utspädning av din insats. Läs denna denna riskvarning noggrant innan du gör en investering.
Vi rekommenderar att du tar reda på investeringsmålet som du är intresserad i, diversifierar genom att investera i flera investeringsmål, och balanserar din portfölj genom att likvida investeringar. Vi rekommenderar även att du studerar noggrant riskbeskrivningarna som finns i målföretagens riskavdelningar, som du hittar i investeringsmaterialet.
Bifogat till investeringsmaterialet hittar du en kreditupplysning som kan vara relevant för att göra ett investeringsbeslut.
Schedule
Finnish Music Hall of Fame is due to open its doors for all music lovers in October 2019. Should the building of Tripla Mall be delayed of this schedule for any reason, preventing Music Museum Fame to open as scheduled, it would have a direct impact on delaying the company's revenues. According to the current information available, however, the building of Tripla Mall and the company is advancing according to schedule.
The operational phase
The company is a start-up company with no previous history of operations at the moment. The business is in its initial build-up phase and no current data exist to forecast its future success. To mitigate the risk and to promote the success of the business the company has taken several material steps.
The management of the company has sought extensive information on and familiarized itself with various exhibition and museum operations both domestically and abroad, it has partnered with the best experts available in this project and also the board of directors have extensive experience in launching mass events and projects such as this.
Securing expertise and commitment
The risks involved it attaining and retaining key personnel and right kind of skill and talent shall be taken into account. These risks can be mitigated in part by ensuring the commitment to the company by various incentives. The board of directors of the company have been chosen due to their extensive expertise in the business sector of the company. The board members are all owners of the company and committed on a long term basis to its success.
Also, the invaluable expertise that Music Museum Fame has access to and receives from the most knowledgeable partners in this Field, among others from the Finnish National Museum, Helsinki City Museum and other essential partners is irreplaceable and further contributes to the high quality of the content to be provided.
Financing
To be able to implement its business plan, Music Museum Fame needs to secure the required amount of financing for its pre-operational phase.
To ensure this, the company has currently ongoing negotiations with several parties from both the private and public sector regarding finalizing the various proposed funding from several sources.
Also, the company has entered into several long-term sponsorship and partnership agreements of between 2-6 years, the total value of which is currently approximately 2 million euros.
Music Museum Fame becoming too popular
A challenge could be Music Museum Fame becoming congested and reaching maximum capacity at times. Due to the overwhelming amount of people passing through Tripla Mall every day, management of peak times is important. The visitor peaks can be anticipated and pre-managed by pricing and by other means directing different visitor segments for different days or times of day.
Political and financial factors
Political and financial incidents might drive the global and Finnish economy into a crisis, due to which the employment rate and demand for spare time entertainment might decline.
The company cannot influence political decisions, but the visitor goal of the venue has been set on a moderate level (considerably lower than e.g. ABBA museum annual visitors) and in a normal situation we do not expect any specific challenges in achieving that.
Music Museum Fame has the flexibility to react quickly to the changes in its operating environment.