Terrace - Stockholm based urban e-commerce concept
Terrace is a leading e-commerce concept featuring unique selection of top global shoe, clothing and accessory brands. We represent modern urban lifestyle, where quality is valued over quantity and only want to offer our clients the best. Join us!
Vår berättelse
Vår berättelse
Terrace was originally founded in 2007 by Niclas Rodin on behalf of Scandinavia's biggest football club. The idea was to provide increased revenue during the football off-season by acting as a reseller of fashion styles popular with football supporters. In 2010 private investors bought Terrace to take the business further and began the process of developing the concept with a long-term strategy.
As a result of determined development we have been able to establish ourselves as a go-to player in the category with a centrally located showroom in Stockholm, constantly growing e-commerce sales and exceptionally loyal and active customer base.
Today, we are proceeding with the strategy and represent a unique selection of the world's most interesting shoe, clothing and accessory brands with e-commerce accounting approximately 50 % of our sales.
Now it is the time to take the next step and scale our business internationally with e-commerce being the spearhead of the operation.
Vår affärs- och marknadssituation
Vår affärs- och marknadssituation
In 2017*, e-commerce in Sweden reached 67 billion SEK - an increase of 17 %. At present, online shopping accounts for just 9 % of the total retail trade, but 80 % of the growth in retail is through online shopping. If e-commerce continues to develop at the same rate, in five years it will have doubled. Clothing and shoes account for the largest percentage of online purchases being 37% of total e-commerce. 
Terrace represents an exceptional selection of the world's most interesting fashion, sports and outdoor brands. We have seen Adidas Originals sneakers, Stone Island sweaters and other designer clothing pieces become a part of everyday outfit for an urban young male. On the other hand, traditional and more formal clothing brands like Aquascutum and Barbour have moved from dusty middle-aged consumer segments into the hands quality-loving modern city-dwellers. At the same time more technical and sports related brands like Henri Lloyd and Patagonia have become acceptable office wear for anyone interested in quality and durability. These segments form the sweet spot for the Terrace as we see a clear white spot in the intersection of fashion, sports, outdoor brands. This kind of fashionable sportswear is one of the fastest growing international trends in men's fashion and we are the forerunners of the style with the right brands in the portfolio and the right clientele.
This type of fashion business is a semi-closed market with clear market entry barriers for possible competitors. Representing the top brands requires a strong and established concept, long-term investment, proven industry experience, exceptional personal connections with brand owners and omni-channel presence both online and offline. As of today, Terrace is past all these barriers on a level which gains us a significant competitive advantage.
Strong concept is a key asset towards both our customers and the brands we work with. During the last 12 months, based on our own research we have seen that leading brands are developing with their distribution strategies and weak, price-driven concepts are being cut out which benefits our business.
Unlike many of our competitors, Terrace also participates in limited edition product releases, collaborations and we showcase special collections from many brands. These collections are only done with highly credible concepts and not via mass distribution i.e. in chain stores. In many cases Terrace has been the only reseller of this kind of releases in Sweden and even in the Nordics which strengthens our position as a unique concept in the market.
We have also developed our own collections in collaboration with some of the brands. Within the company we have the experience and expertise to produce textile products - an opportunity we are considering in the future.
From fans and followers to loyal customers
We value our fans and followers and we are committed to offering them the best styles from the best brands. Terrace is an established influencer within these selected styles, which has generated a large numbers of followers on social media. We have over 32 000 Facebook fans and over 25 000 followers on Instagram - exceptionally high numbers for a business of this size. Also, many of our fans and followers are influencers within their own social media presence gaining us even further credibility among our target audience.
Our fans and followers are extremely active and passionate and our social media actions gain very high level of engagement which highlights our position as the go-to concept for fashionable sportswear.
These fans and followers have been successfully converted into customers in a very cost-effective way. Our loyal customers don't just buy the products we sell - they buy our concept and the whole urban and modern lifestyle behind it.
The typical Terrace customer is 18 to 45 years old, from a larger city with a keen interest in fashion and lifestyle stuff such as sports, vehicles, traveling and adventures throughout the world. Currently most of our clients are from Sweden but we see the number of international orders rising all the time. Through further investments in e-commerce and in digital marketing we see our unique concept attracting a significant amount of international customers in the near future.
For our customers shopping at Terrace is a guarantee for finding the best styles and the best brands always aligned with the latest trends. One example highlighting our position and loyalty of our customers is that our customers are very satisfied with their purchases. Return rate for all online purchases during the last 16 months is only 8,9 % whereas most of our competitors have return rates of 50 % and even more. To sum it up, we know what we are doing and so do our customers.
What's happening next
As we look into scaling our business, we will strengthen our purchasing and our online presence. On purchasing side of our business this means introducing 15 new brands during autumn 2018 and another 15 during spring 2019 in addition to increasing the stock volumes with the brands already on our portfolio. Regarding our online presence we will invest in further development of our e-commerce platform and digital marketing activities in order to cost-efficiently reach our target audience also on an international level.
Investment in Terrace is an investment in unique e-commerce concept scaling up the business internationally. We are a strong player in rapidly growing industry with a highly sought-after brand portfolio and the growth of e-commerce providing us new cost-effective ways to reach even wider base of loyal fans, followers and customers. We have the vision and the knowledge to become the international e-commerce leader in clothing, shoes and accessories within fashion, sports and outdoor sector.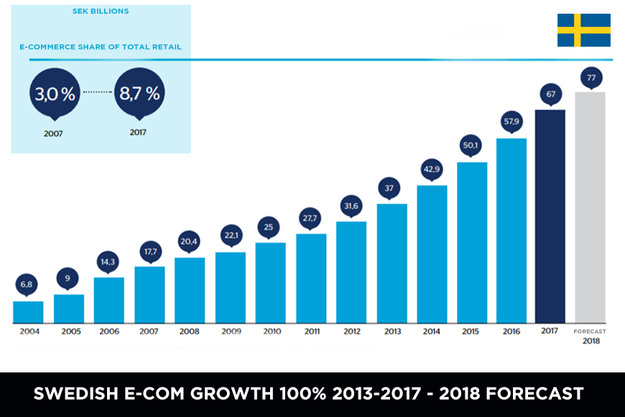 Vårt team
Vårt team
The driving force behind our growing business comes from our partners, who are all passionate about the styles we represent. Our original founders and part owners are actively involved in the business and the team running our daily operations has extensive experienced in retail, finance, digital marketing and e-commerce. Above all we're passionate about the products and the brands we work with on a daily basis.

Below you'll find pictures of the team, alongside names and a short presentation.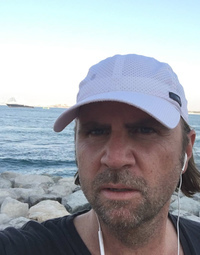 Niclas Rodin
Chairman of the board
Founder of Terrace in 2007 as part of the NGM-listed football club AIK Fotball and from 2007-2009 as consultant.
Niclas holds a +20 years experience within retail both as a reseller/retailer and as a brand owner. Apart from retailbusiness Niclas has been involved and founded many different projects such as management company sportyard.com, invested in different real estate projects and latest acted as a CEO for Swedish outdoor brand.
https://www.linkedin.com/in/niclasrodin/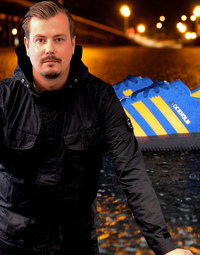 Daniel Andersson
CEO
With a father acting as a salesmen for Wolsey it was natural for Daniel to work with retail and later on study retail at a Swedish retail academy. Before joining Terrace in 2007 Daniel run several Intersportstores as a store manager.
Earlier Daniel acted as the store manager but after Terrace passed 30 brands the focus has been in buying and building The Terrace assortment and relations towards suppliers even stronger. Daniel joins the store staff for a day or two per week to keep up with trends.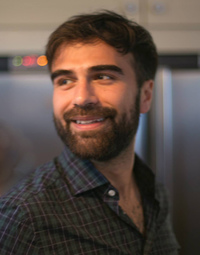 Sahand Shirazi
Purchasing Manager
Sahand joined the the Terrace as partner in 2017.
Raised in Borås, the textile capital of Sweden, he started his carrier within the fashion industry in 2010. Started off in production and later moved on to wholesale where he worked as a supplier (Aquascutum) to the Terrace for five years. With his experience from the supplier side of our business, a bachelors degree in international business and his genuine passion for the Terrace, Sahand felt like the perfect fit to help increase our brand range and our overall business.
https://www.linkedin.com/in/salle-shirazi-32044b160/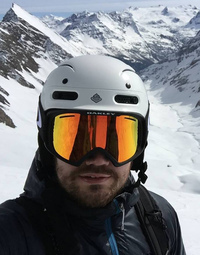 Patrik Nygård
Online marketing
Patrik's rock solid background in digital marketing and e-commerce comes from over 10 years in the industry and doing everything from hands-on execution to strategic consulting.
Patrik has an extensive international experience and a large contact network throughout the Europe and especially within the Nordics. In addition to boosting Terrace's digital marketing and e-commerce he is currently serving as the Managing Director for a fast-growing digital marketing agency.
https://www.linkedin.com/in/patriknygard/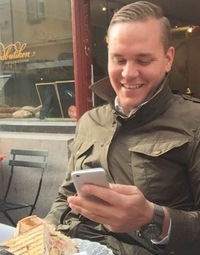 Anssi Peltokangas
Online marketing & Business development
With over 10 years in digital marketing, business development and sales, Anssi has a proven track record of delivering results. He has been working with many leading businesses ranging from huge multinationals to best-performing e-commerce players which has led to a profound understanding of digital business. Anssi is also the founder of one of the fastest growing digital marketing agencies in the Nordics. He teams up with Patrik in supercharging Terrace's digital marketing and e-commerce.
https://www.linkedin.com/in/anssipeltokangas/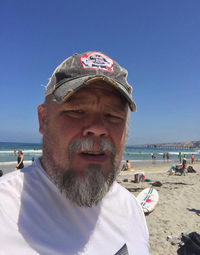 Mikael Hagman
Advisor & Partner
Mikael has an extensive CEO background within consumer goods and retail from CEO for companies like Sony Sweden and Media Markt Sweden. He currently serves as an independent investor/advisor and board member to public and private companies in the Nordics and has in 2015 founded vitvaruexperten.com (sold to Bygghemma in 2018). Mikael was in the board for AIK Fotboll AB when AIK invested in the Terrace project.
https://www.linkedin.com/in/mikael-hagman-3881a071/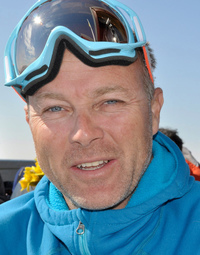 Tomas Lundquist
CFO
Tomas has acted in several projects as an private investor and latest as a CFO and investor in Mountainworks. Tomas is educated within law and finance and has experience from investments for the past 20 years. In 2017 Tomas investes in Terrace and takes a part as advisor for the Terrace within finance, investment, valuation, shareholder structure etc.
https://www.linkedin.com/in/tomas-lundquist-15470a76/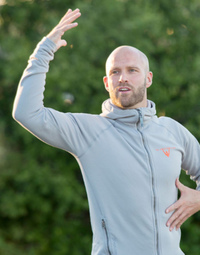 Johan Andersson
Storemanager
Johan is in charge of the daily store operations and has a long experience from Retail, Johan has runned his own store and holds the perfect knowledge and feeling for all sides of running a retailoperation as one in the floorteam as well as being a partowner. Johan has been with Terrace since 2013 and on his spare time he runs a business in coaching people to a healthier lifestyle mainly through training.
https://www.linkedin.com/in/johansolid/
Risker
Risker
Onoterade tillväxtföretag är investeringar med hög risk. Risker som finns i onoterade företag är t.ex. risken att förlora hela din investering, brist på likviditet på aktien, oregelbudna eller sällsynta utdelningar (vinstutdelning) och utspädning av din insats. Läs denna denna riskvarning noggrant innan du gör en investering.
Vi rekommenderar att du tar reda på investeringsmålet som du är intresserad i, diversifierar genom att investera i flera investeringsmål, och balanserar din portfölj genom att likvida investeringar. Vi rekommenderar även att du studerar noggrant riskbeskrivningarna som finns i målföretagens riskavdelningar, som du hittar i investeringsmaterialet.
Bifogat till investeringsmaterialet hittar du en kreditupplysning som kan vara relevant för att göra ett investeringsbeslut.
Retail and e-commerce are competitive markets and start-ups often don't survive their first season. There are risks, dependent on factors that are often outside a company's control such as price dumping, weather, global economic factors and currency fluctuations.
Operational risks
Following technological and digital development
If a company doesn't stay up to date with technological and digital development, this can negatively affect the ability to grow and develop the business.

Following trends in the fashion world
Following fashion trends is a prerequisite for our success. There is a clear risk that failure to identify emerging brands, products and trends could affect the growth.

Currencies
The company makes its purchases in several different currencies connected to the Swedish krona. A sharp weakening of the krona would affect our margins.

Climate and the world economy
Climate affects the fashion and clothing industry. During a warm winter, for example, sales of warm winter jackets might decrease and that will affect sales. Economic cycles and fluctuations in consumer spending can also affect the sales.

Introduction of a major player
A major player who takes over the market by aggressively dropping prices can affect smaller players' ability to maintain their profit margins.