ZENZ ORGANIC: Natural and ecological beauty products
Zenz Organic Hair and Zenz Organic Products support the growing consumer demands for a healthy and sustainable lifestyle. We are the biggest green hairdressing chain in the Nordic countries and our products are sold by 700 resellers worldwide.
Vår berättelse
Vår berättelse
The history of Zenz Organic: Healthy, sustainable, organic and natural
The founder of Zenz Organic Products is the Danish eco-conscious hairdresser Anne-Sophie Skjødt Villumsen. She started the first green hair salon in Denmark back in 1999. Today, Zenz Organic Hairdressing has grown into a chain of seven sustainable green hair salons in Copenhagen area, the capital of Denmark.
​Already during her apprenticeship as a hairdresser, Anne-Sophie developed allergies towards traditional chemical hair products. In order to continue in the hairdressing business while helping others with the same problem, she began to develop healthier hair products.
In 2008 Jørgen Skjødt became co owner of Zenz and together they started to build the Zenz beauty concept. In 2010 Zenz launched the ecolabelled and professional haircare range Zenz Organic Hair. Several product lines as organic treatment oils, botanical henna, mineral make-up and recently sun and skin care, have since been added to the Zenz Organic Products portfolio.
Anne-Sophie Skjødt Villumsen and Zenz have won several awards for both the products and hairdressing talent. She became Hairdresser of the Year at the Danish Beauty Award 2015 and Green Hairdresser 2014 and Green Producer 2014 at the Scandinavian Green Cosmetics Award.
The current Zenz Organic Concept has been in business since 2010. The strategy for the first years was to develop a portfolio of products to support the Zenz Salons with organic and natural products. From 2015 the company started to work with distributors and resellers and in 2016 the franchise concept was launched.
Zenz has two business divisions:
Zenz Organic Hairdressing

Premium hair salons with 7 salons in Copenhagen, franchise salons in Norway and Denmark and a concept salon in Australia, Iceland and Faroe Islands

Zenz Organic Products

Premium ecofriendly and allergy certified hair and beauty products sold in approximately 700 resellers around the world
Vision
In Zenz we want work towards a better world by taking responsibility and helping to develop a healthier and more sustainable beauty industry. In our strategy we work to support 8 of the United Nations' 17 goals for sustainable development.
The philosophy behind Zenz Organic Products is: 
To offer the consumers healthy products and treatments
To create the best and healthiest professional product line
Taking the maximum respect for the environment
With focus on health, sustainability, being ecological and organic, Zenz aims to contribute to a healthier hairdressing experience for both the consumer and the hairdresser. We offer a complete allergy friendly product line with all the products a salon need. Also, we have developed the Zenz Pure line which are products without any scent and are particularly suitable for people with allergy, pregnant women, children and scent sensitive people.
With​ a growing demand for eco-friendly and healthier cosmetic products, Zenz wants to provide conscious consumers and hairdressers a healthier alternative to the many harmful products available on the market today. We want to satisfy everyone's needs for beauty with respect to health and environment. Beauty and health are closely related and we therefore find it natural to be green, organic and sustainable.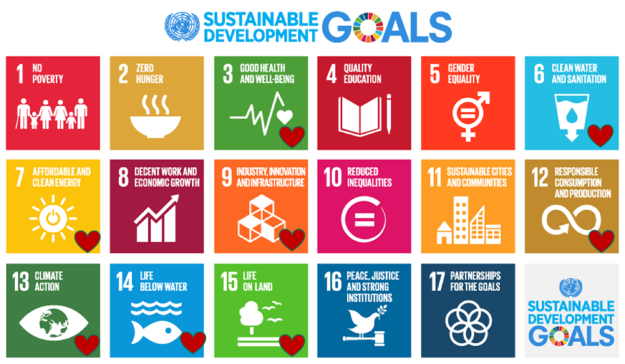 Vår affärs- och marknadssituation
Vår affärs- och marknadssituation
Why invest in us?
We have have a strong market position in Denmark, the market is trending to demand our type of products. We have a strong and growing network of distributors/resellers and we have an experienced team with proven track-record of growing the business while remaining profitable. We are raising now capital to increase our growth and welcome our customers and fans as part of our journey!
Unique Selling Points
Zenz has a unique product offering with some key unique selling points. For example our products contain no harmful ingredients (allergy-friendly, natural, vegan and organic ingrediens), we emphasize sustainability in production and packaging and our products are in the premium segment. We have recognized certifications and value knowledge sharing, and our products are used by hair dressers around the world.
A part of securing our customers is through certifying our products with the Swan Ecolabel and/or Allergy Certified - labels. Also, by cooperating and following several scientists and governmental advisors and by being transparent about how we work and manufacture our products helps us with customer acquisition.
Increased sales of our hair- and beauty products drives our future growth
Because of our green/organic alternative, the national and international interest for Zenz' products are increasing. Markets in Asia and Europe are showing great interest and potential – very large online platforms in Asia started up with listing our products in 2017 and they are already buying.
Zenz Organic product are sold in 15 countries around the world, and we currently have distributors or resellers in countries like Denmark, Sweden, Netherlands, Germany, Hong Kong and China. All in all we have around 700 resellers around the world. 
On top of that we are working on test-projects in United Kingdom with Unilever where Zenz Pure line are sold together with the Unilever brand Neutral on their E-commerce platform. In Denmark we have just started a cooperation with a big international brand and their sales channels for Hairdressers and beside this we are in dialogue with more than 20 new distributors and resellers around the world.
Growing market
The typical Zenz-customers are females with upper-middle to high income, but over the last couple of years, males and people with general focus on health and sustainability have been added to Zenz customers. The growth potential for Zenz is big and it follows the macro trend of markets preferring eco-friendly products.
Last year, Grand View Research announced that the global organic beauty market was to reach USD 25.1 Billion by 2025, as demand for organic skincare, haircare and colour cosmetics drives consumers to look for natural and organic labels.
Now new market analysis released by Persistence Market Research also shows that with the year-on-year growth in organic beauty, the global market should be worth just under USD 22bn by 2024. Those figures suggest approximate growth of 8-10% per year. The current natural and organic beauty market is estimated to reach the value of USD 11 Billion in 2016, which means that analysts expects the market's value to double in the next 8 years.
Formula Botanica also has an interesting article about Natural and Organic Beauty Market to reach $22bn by 2024
Proven track record from four sales channels
Zenz Organic salons (fully owned and franchise/partner salons)
Haircuts and treatments, sales of products from Zenz Organic and stylist-tasks for model agencies and events.
Distributors
Established distributors who have customers (resellers) and organizations to launch and sell the Zenz series to retailers, salons and webshops.
Resellers & Retail
We have retail resellers who buy our products directly from us and sell to end customers.
Product sales in our salons and own webshop
Zenz customers buy in our salons, from our webshop and through VIP-events.
Our overall strategy is to establish as many distributors of our products as possible without giving exclusivity. Therefore, exclusive rights have only been given in a limited number of cases (e.g. for certain number of years, a specific geographic region or customer segment) and only when the distributor has committed to a yearly minimum purchase.
Our distributors/resellers purchase to their own stock and normally pay before delivery. Additionally, distributors/resellers also pay all transport costs.
Market positioning
Main competition is from a number of small new brands with limited portfolio and with focus on natural and organic certifications. We are in a highly competitive market without real control of the "green" claims that competitors might claim about their products.
At the same time, due to strong competition and the possibility of parallel imports, a number of products are sold with high discount through webshops and physical stores specializing in the mass market. "Green", "eco-friendly", "sustainable", "healthy" and "without harmful ingredients" are terms used by many brands, but only few - like Zenz - are actually working with these terms as fundamental sets of values within the company.
As the demand for actually green, eco-friendly and healthy treatments/products increases over the coming years, there will likely be more competitors marketing their products using "greenwashing". But we also believe that there will be more competitors, who actually use the same standards as Zenz when making their products.
Zenz has an ongoing 2018 development project to redesign the product recipe, so that both the quality and durability are maintained while the products beside the Swan certification, can be certified according to cosmos standards. Zenz has a window of 2-5 years to establish a solid position in the global market for high-end quality products - this with a continued focus on a sustainable profile and without harmful ingredients.
Future
For reaching our strategic goals we are working on increasing the numbers of distributors and resellers, increasing the contribution margin by taking a bigger part of the value chain, increasing purchasing volume and avoiding to grant exclusivity.
We want to expand our presence and sales in our current markets by supporting existing distributors and finding new distributors or agents covering other sales channels. In markets without current presence we want to find distributors with expertise and reseller base that are aligned with our brand value.
In the Nordic region we are already increasing our sales directly to resellers and have a good base of resellers with big potential. Beside the sales of products through distributors and resellers, we plan to open 50 new Zenz and Zenz Franchise salons over the next 5 years in the Nordic Region.
To support our goals for a 30-50% annual growth over the next 5 years, we want to:
Develop existing markets
Open new markets
Open new Zenz franchise/partner salons
Increase sales directly to resellers
For Zenz Organic Products we aim at a 60% contribution margin based on purchase volume and mix of distributor and reseller sales. We expect that this can increase up to 70-75% when the purchase volume and reseller share of total sales increases. In the budget, we have calculated this with 50% contribution margin for Zenz Organic Products.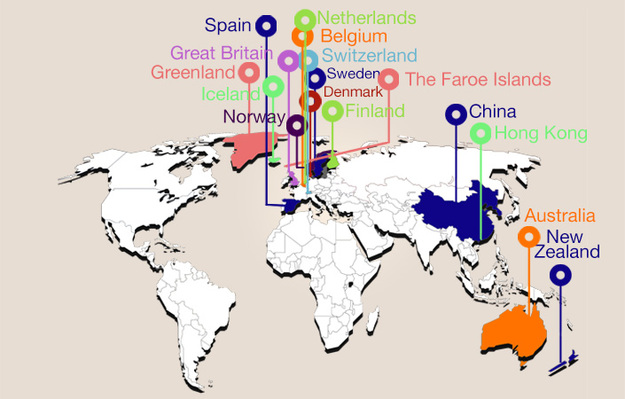 Vårt team
Vårt team
An experiences team with long-term knowledge from both the industry, finance, international business, business development and entrepreneurship.
Risker
Risker
Onoterade tillväxtföretag är investeringar med hög risk. Risker som finns i onoterade företag är t.ex. risken att förlora hela din investering, brist på likviditet på aktien, oregelbudna eller sällsynta utdelningar (vinstutdelning) och utspädning av din insats. Läs denna denna riskvarning noggrant innan du gör en investering.
Vi rekommenderar att du tar reda på investeringsmålet som du är intresserad i, diversifierar genom att investera i flera investeringsmål, och balanserar din portfölj genom att likvida investeringar. Vi rekommenderar även att du studerar noggrant riskbeskrivningarna som finns i målföretagens riskavdelningar, som du hittar i investeringsmaterialet.
Bifogat till investeringsmaterialet hittar du en kreditupplysning som kan vara relevant för att göra ett investeringsbeslut.
An investment always comes with a certain risk.
We believe that the risk of Zenz is lowered because:
We have been in business for many year and we proved that we can earn money.
We already have a track record of being a growing and solid company, with a strong brand.
We know our market, our customers, our products and our sales channels.
Our team has years of relevant experience from both the industry and from building businesses, sales channels and marketing.
Our resellers around the world are professional companies with strong market positions and they are very selective in taking new brands in their portfolio.
Risk analysis
Own salons
Strength
Strong brand, high level of knowledge, loyal customers and continuous access to new customers. Experienced managers who run the salons, and they know the Zenz concept.
Weakness
Products and treatments are at the high-end of the price range and can be copied by others who can possibly lower the price.
Risk
It is estimated that the main risk is centered around the managers. The partner needs to operate the business properly, maintain staff and ensure that customers are satisfied and that they remain as loyal Zenz customers.
How to reduse risk
Strong follow-up and management-assistance, ongoing development of our loyalty programs, continued branding and PR promotion.
Franchise/partner salons
Strength
Strong brand in the hairdressing world in The Nordics. Complete salon concept that is easy to implement.
A collaboration with product distributor has been established to introduce the concept to customers in The Nordics as well as delivering with significant discount to the Zenz franchise / partner segment. Strong value proposition and limited financial risk for Zenz.
Weakness
The concept can be copied. Partners can harm the Zenz brand as Zenz has no direct insight into their daily operations.
Zenz has to have an organization that can support franchises and partners locally.
Risk
It is estimated that the main risk is the establishment and operation of a support organization centrally and in the individual markets.
How to reduse risk
Strong management and follow-up on support tasks, and building the support organization as the need arises.
Products
Strength
A unique product series in the industry combined with Zenz' strong brand. Simplicity in product development, marketing, production, logistics and administration as well as Zenz delivery policy. Production and sales can be scaled without significant risk, as we don't need to increase stock and sales organization proportionately with the current setup to support growth in turnover.
Weakness
Products and sets of values can be copied. Outside the Nordics we do not yet have a strong distributor and dealer network, and Zenz brand is not yet known to the consumer. Zenz' value-promise can be difficult to translate outside The Nordics.
Risk
It is estimated that the main risk lies in changing current product strategy and delivery policy. The biggest challenge lies in establishing a go-to-market strategy that ensures that we support branding towards the consumer. In addition, there is also a risk in terms of securing production capacity, significant price increases or termination of the supplier contract which could lead to delivery problems
How to reduse risk
Through the establishment and implementation of a thorough go-to-market strategy to ensure distributors and dealers who can help with the task without significant changes in product strategy and delivery policy. A plan B must be established in relation to production facilities and in addition, as of now, it is ensured that there is a stock for 6-9 months demand. Insurance must be adjusted to the rising of risk.
Sum of risks
The significant risks can be summed up to:
The operation of own salons may require allocation of management resources.
Building an organization that can support the development and execution of the Zenz 2021 strategy.
Long-term or permanent production stoppage at Dermapharm combined with destruction of storage.
Zenz brand are compromised with their general performance of the products or locally based salons on poor customer experience.
It is our assessment that these risks are already being or can be mitigated without major efforts, but it is estimated that the main risk is the compromise of Zenz brand. Strengthening of PR and Branding will draw attention from media, competitors and customers as well as from our distributors and retailers.
It will therefore require reinforcement of our documentation of our claims, brand promotion as well as understanding and translating these into new markets and segments. In addition, it is also considered crucial in 1-2 years to get the products certified according to the International Cosmos certification for organic and natural ingredients.
Due to the basic business model and subject to the completion of all mitigating activities, the overall financial risk is considered limited.
The main effect of the occurrence of one or more risk events will therefore primarily be related to slowing down growth and adjusting costs and efforts.