TWID: Monthly recurring revenue growth 346% in three years
TWID is the leading online training software in Finland. Our annually recurring revenue is currently 327.000 euros per year. When it comes to growth, we aim high. Next up are the rest of Scandinavia, the Netherlands and Russia.
Detta innehåll är också tillgängligt i
finska
Vår berättelse
Vår berättelse
"With the help of TWID, our consultants are able to focus on planning, building expertise and doing what they are best at. Now we have more time to offer to our clients in our calendar. Customers buy online services with pleasure. Because of this our sales have doubled", says Reino Hakaoja, the CEO of Tutoring Finland Oy (26.1.2017).
"On the web, less is more! You can get started fast, and it is also easier to develop the product together with the customers. It is also simple to create trainings that are tailored for each customer and that are in line with the targets of the management", says psychologist Ville Ojanen from Academy of Brain Ltd (3.11.2016).
TWID was founded in 2010, and as we started our customer base consisted mainly of fitness companies that used TWID as a website, marketing tool and an interactive customer community. Online training was little used at the time.
In 2015 we carried out a significant change of strategy which shifted the focus of resources towards the development of online training business. The shift paid off, as TWID has become Finland's leading online training software.
In addition to the international online training trends, there was one particularly successful customer story that influenced the change of direction: the popular fitness coach Jutta Gustafsberg had grown her online training business FitFarm with TWID, reaching 100 000 registered users and a turnover of a million euros in a couple of years.
As a result of the strategic change, we started the development of a completely new software called TWID 5. The most significant benefit of the new software is the fast and easy self-service deployment that enables better scalability and international growth. Another significant strength is localization. TWID is the only software that offers different language versions, an easy integration to local payment systems and a local user-support. TWID's easy-to-use features and localization possibilities bring out competitive advantage that our customers appreciate.
Our customers are the leading online coaches in Finland: Mika D. Rubanovitsch, Academy of Brain, FitClub Finland, Paula Heinonen, Tommy Hellsten, Aava Medical Centre and The Marthas. Our most successful customers are able to produce sales of hundred thousand euros per month.
TWID is used outside Finland as well. The group of our international clients includes for instance the country club chain The Club Company (UK), the fitness instructor Jana Stewart (United States) and the real estate consulting company ARE (Russia).
We are expanding now to the rest of Scandinavia, the Netherlands and Russia, where we will start the marketing and sales activities in fall 2017 with our local distributing partners. Join us in building the next success story of the Finnish digital know-how. Invest in TWID!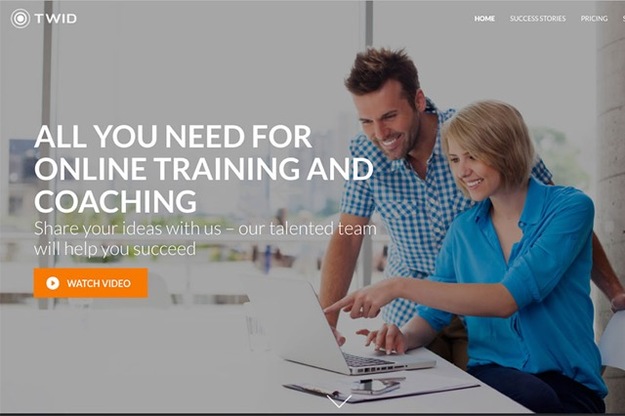 Vår affärs- och marknadssituation
Vår affärs- och marknadssituation
Digital revolution of training
The training business is going through changes due to digitalization – online training services are becoming more and more available.
The traditional training business is very time, location and personality based. An online training software offers coaches and consultants an opportunity to make their business more profitable and scalable. Both trainers and clients save time and money as they can participate in the training anytime and anywhere. The face-to-face time between trainers and trainees can be used for demanding study modules. The time saved by a good training software can be used for business development. The benefits of online training create great expectations for the growth of global online training business.
Market Research Future estimates that the global online training market is currently worth USD 150 billion. The annual growth rate is approximately 24 %. According to Docebo the European online training market was worth USD 9 billion in 2016 (source).
According to market research done by TWID, in Europe, there are about half a million training and consulting businesses, of which 30% (150.000 businesses) belong to our target group. The potential MRR (monthly recurring revenue) of the market is 3,75 billion euros, of which TWID is targeting a 5% stake. This would mean about 188 million euros.
Top coaches already train globally online, completely without the dependency of time and place, and thus are able to scale their business. At their best, they tend to thousands of customers at the same time with the help of virtual training programs. Also in Europe, there are numerous coaches that want to reach international audiences. An internationally successful trainer demands a software with different language versions, local payment methods and local support. TWID is the only software in the market with strong localization properties.
Successful coaches are our target customers
The target customers of TWID are business coaches and consultants, whose special knowledge their customers are willing to pay for. They include speakers, writers, medical experts, sports trainers, therapists, diet coaches and companies that organize trainings for their staff. We provide them with a branded online service where their customers can complete courses, take exams and get certificates.
The TWID software includes an online store, automated delivery of the course content as well as tools for creating exams and certifications. It is possible to utilize a wide range of digital content like webinars, videos, recordings and written documents. The browser-based software works on several different devices. In addition to that, we also have Android and iOS mobile apps. The service runs in a global AWS cloud which makes it possible to scale up to big amounts of users.
The business model
The business is based on the monthly payments of the SaaS based software that is being used by training and consulting businesses. At the moment, we have hundred B2B customers that produce us continuous and growing monthly revenue. The monthly recurring revenue (MRR) is currently 27.265 euros per month which makes it 327.181 euros per year (5/2017). The growth of the software revenue has been continuous, and we believe it to accelerate even more once we get the new markets open.
Our clients pay a monthly payment between 295 euros and 895 euros. On top of that, they pay 1–4% transaction payment for each course sold through the service and a deployment cost that varies between 500 and 9000 euros.
Our marketing strategy is based on cost-effective online marketing, automated webinars and virtual group deployments. This enables a scalable and localizable customer acquisition and deployment process that runs on very small personnel investments.
The virtual group deployment process was piloted in Finland in the spring 2017. There were 12 training companies that participated in the The Best Online Trainer of Finland program, and subsequently bought software licences for the year 2017. In the fall, we will be localizing and implementing the same concept in the next target markets in Sweden, The Netherlands and Russia. If successful, this enables a fast expansion of the customer base by the end of 2017.
Our focus is in increasing MRR
The focus of the company is increasing the monthly recurring revenue MRR. After the strategic change in mid-year 2015, the number of clients and the recurring revenue have been growing at a steady annual rate of 65%. During the phase of the change, the annual revenue has remained at around 330.000 euros. This is due to the fact that while the monthly invoicing has increased, the customer-specific tailoring that is immediately visible in the turnover, has decreased. A major part of the old fitness centre clients has been lost in the last couple of years. Despite this, the total MRR of the company increased by 61% in 2016, representing now almost 90% of the total revenue.
Please see the following charts in the picture gallery at the top:
Chart 1: TWID online training software customers
Chart 2: Monthly recurring revenue (MRR) for online training software
Most of the clients following the old strategy have left, and since the beginning of 2017, also the total revenue of TWID Ltd has been growing. The revenue is now mostly created by monthly payments for the software instead of unique projects. This way even big deals become visible in the revenue little by little, but profitably, during the several years of the customer's life cycle.
Key indicators
The business of TWID Ltd is based on long-term software contracts. The historical average of lost customers is only 2% per month. The average contract time is 50 months which means that every customer generates us 23.550 euros during their life cycle (LTV).
Please see the following chart at the picture gallery at the top: TWID Key Figures
The cost of a new prospect is only 167 euros thanks to the cost-effective online marketing and sales strategy. The total cost of a new customer contract is 981 euros. The business will become profitable when the number of customers is over 132. This will cover the fixed costs like product development and customer support. According to our estimate, this will be reached during the year 2018.
High-quality localization as competitive advantage
The competitors of TWID are mainly American software companies like Kajabi and Teachable. In Finland, we have another competitor called Campwire that competes for the small training businesses. We can also count the tailored WordPress based sites as competitors. However, the deployment and maintenance of those sites is very laborious and expensive for a single user. Many previous Campwire and WordPress users have thus decided to start using TWID instead.
The competitive advantages of TWID include a simple and fast deployment, easy maintenance, modern features and a comprehensive localization for international markets. This means that we have complete language versions, integrations to local payment systems and a local support team to help with the deployment and usage of the software.
Localization generates competitive advantage especially among the trainers that strive for creating international business. During the past year, we have got several new international prospects and clients from trainers that want to expand their business to new markets and language areas. For them, TWID is the only potential service provider that is able to provide them with a complete multilingual system without big investments. Trainers and coaches striving to enter international markets, need a software that enables customer service in local languages and offers local payment methods. In addition, the successful coaches appreciate the product support provided by local specialists.
We have created a standardized deployment process and an automated and localized introduction to support it. This enables our customers and partners to deploy and publish the service without a laborious and expensive delivery project.
The abovementioned factors make TWID's competitive position very strong in the global market, against the mainly American competitors.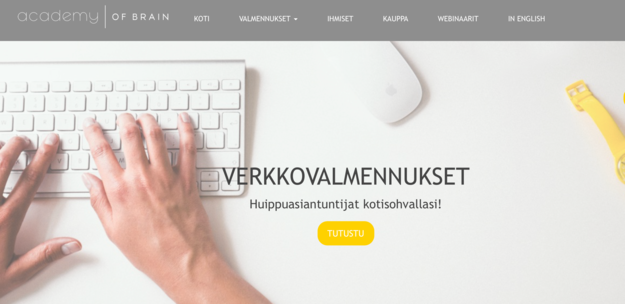 Vårt team
Vårt team
There is a strong team of international software experts, experienced business angels and fund investors behind TWID.
TWID's major owners are Jari Kaitera, the founder, well known Finnish business angels Markku Kaloniemi and Ari Korhonen, the telecom and IT professional Hasan Malik with experience from American and Asian corporate giants and Aloitusrahasto Vera (now owned by Innovestor). 
The board of directors includes for instance Peter Ollikainen, an ex-Nokia executive with wide experience in international start-up business and finance.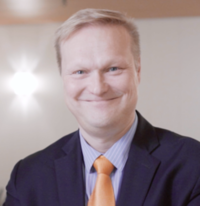 Jari Kaitera
Founder, CEO
Jari is a serial software entrepreneur that has been leading TWID from the start. Jari has 20 years of experience in several international companies. He has held C-level positions in companies like QPR Software, Finantix and Trackway (owned by Stora Enso). He has gathered essential know-how in funding, exits and the management of growth companies. He is a M.Sc. of Business and Economy.
https://www.linkedin.com/in/jari-kaitera-32428/?ppe=1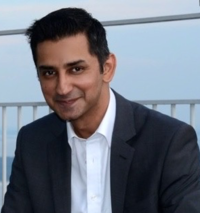 Hasan Malik
CTO, Partner
Hasan is a strong international tech talent, who has executed several major projects and technical definitions in the telecom and banking world. Previous employers include HP, Haier and AGT in Singapore. Hasan got his university degree at Birmingham City University, UK.
https://www.linkedin.com/in/hasanmalik/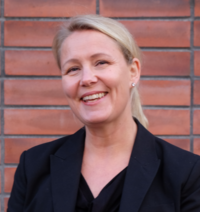 Riikka Ikonen
Sales & Marketing Director
20 years of experience in international sales and marketing in USA, China and Finland create a strong base for Riikka to build on TWID's international growth. Her strength lies in new customer acquisition and online marketing. She has a master's degree in media, communication and international marketing.
https://www.linkedin.com/in/riikka-ikonen-65a95420/
Risker
Risker
Onoterade tillväxtföretag är investeringar med hög risk. Risker som finns i onoterade företag är t.ex. risken att förlora hela din investering, brist på likviditet på aktien, oregelbudna eller sällsynta utdelningar (vinstutdelning) och utspädning av din insats. Läs denna denna riskvarning noggrant innan du gör en investering.
Vi rekommenderar att du tar reda på investeringsmålet som du är intresserad i, diversifierar genom att investera i flera investeringsmål, och balanserar din portfölj genom att likvida investeringar. Vi rekommenderar även att du studerar noggrant riskbeskrivningarna som finns i målföretagens riskavdelningar, som du hittar i investeringsmaterialet.
Bifogat till investeringsmaterialet hittar du en kreditupplysning som kan vara relevant för att göra ett investeringsbeslut.
Penetrating a new market is always a risk. However, the key people at TWID have a strong background and experience in international software business, and TWID has already been successfully serving clients in the United Kingdom, the United States, the Netherlands, Belgium, Germany, Russia, Estonia and Sweden.
The market risk can be managed with test marketing and focused progress one step at a time. We will start the penetration with a limited budget in one country and analyse the results of the test marketing before taking the next step.
The growth on the new markets may be slower or faster than estimated. However, the following points are clear:
TWID has already acquired and served several international clients with success. 
The chosen target markets have been researched and tested in advance.
The situation of the online training market in the chosen target markets is very similar to Finland.
Especially in the Nordic countries and the Netherlands, the customers are very good with computers and used to buying online.
The competition in the target markets is lower than in the English speaking countries, which is why the American competitors, lacking local language versions and payment service integrations,  don't have a strong foothold in those countries.
Loosing key employee is a risk. This is handled by splitting tasks and sharing knowledge using daily with the whole team and keeping all documentation in the cloud system accessible by the whole team. 
Other potential risks are mainly similar to any other software business where it is not possible to patent the products.