Plantui - It's time to grow!
Cutting-edge plant science, light spectrum intelligence and hi-tech bundled up into a beautifully designed consumer product – this is Plantui, a smart garden inspiring the growth market of urban indoor gardening.
Detta innehåll är också tillgängligt i
finska
Vår berättelse
Vår berättelse
Walking around his summer cottage garden, Janne Loiske harvested a handful of tangy rocket and some mint to perk up the potatoes. It was at this very moment when he paused and thought: "Wouldn't it be great if everyone were able to do this in the city too?" This was the seed that eventually grew into Plantui five years later.
Founded in 2012, Plantui is a Food Tech company that believes gardening can make the world a happier and greener place. We believe that gardening can be made easy and accessible. And with that we have made it our mission to bring everyone their own piece of happiness - their own garden. Because everyone deserves happiness and because everyone deserves a garden.
The company began planning a beautifully designed growth platform for indoor hydroponic gardening. The leading principle of the work was to ensure successful growth for the plants. The first product, Plantui 6 hydroponic indoor garden, was launched in 2014 in Denmark and Finland.
In March 2015, the highly regarded international Red Dot Design Award was granted to Janne Loiske for the design of Plantui Smart Garden. The award has boosted the marketing of Plantui Smart Gardens to retailers in Europe and Asia. In 2016 Plantui's hydroponic indoor gardening method received a global patent.
In a Plantui smart garden, you grow Plantui seeds packed in ready-to-go plant capsules with all the nutrients needed. We launched our product with a selection of 30 plants. From the very beginning our selection was versatile from familiar salads to edible flowers and Asian herbs. Today we offer three different smart garden models and more than 40 different plants to grow. We continue to expand our selection further: we have just launched chilies to the market and at the same time we test tomatoes and strawberries in our laboratory.
As you can see, plants are our passion. We study them continuously with the help of our network boasting expertise in biology, botany and greenhouse technology.
It is time to grow - come join us on the journey towards a tastier, healthier and greener world!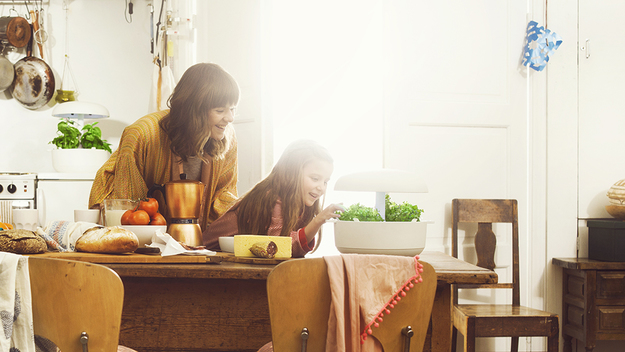 Vår affärs- och marknadssituation
Vår affärs- och marknadssituation
Our vision: everyone deserves a garden
Urbanisation is one of the current megatrends and it is only accelerating. Urban people are ever more interested in the origin and wholesomeness of their food. The demand for local food increases. We believe that in the future plants will be grown near where they are consumed. The cultivation will move from large production facilities to your neighbourhood, to homes and restaurants, which produce their own raw material.
We want to give everyone the chance to grow their own delicious and healthy greens - no green thumb needed, not even a plot of land. After all, majority of us live in cities with very limited possibilities for growing, well - anything. We believe we can stimulate people to grow more plants by making it easier and fun.
On a larger scale, we aim at reducing the need for resources in cultivating and distributing plants to consumers. We want people to know what they are eating and how their food is produced. We also strive to improve people's wellbeing, both physical and mental, by giving access to healthy food, the soothing effect of gardening and livening effect of light. Nature is fuel for the soul.
The concept
The Plantui concept is based on a scalable business model where consumers buy a Plantui Smart Garden product combined with recurring purchases of Plantui Plant Capsules and accessories.
Plantui has developed a software controlled concept of indoor hydroponics, where irrigation and the light spectres change during different phases from germination to harvesting. This gives the plants optimal conditions to grow successfully, combined with our special nutrients. The unique Plantui growth method and the Plantui 6 platform have been patented on all continents (IPR). 
We have three platforms covering different price levels: Plantui 6 being the current premium product, Plantui 3 an entry level product with a lower price point, and the Moomin Garden the premium version of Plantui 3 intended for children. Moomin Garden is accompanied by an educational story book about the fun of growing plants.
To make urban gardening even easier, our plant capsules are grouped according to their growth timelines. Fast growers take only 3–5 weeks to harvest and the slowest ones take from 8 to 12 weeks. We have a selection of more than 40 different plants. Plantui seeds are GMO free and contain no artificial chemicals.
We constantly seek and test new plants in order to make Plantui gardening even more versatile. We listen to our customers and we map out trends. Currently we are testing tomatoes and strawberries for example. The growth of tall plants like chilies is supported by our growth light blocks, an accessory selling well as it makes the Plantui Smart Garden even more practical for the consumer and enhances the user experience.
An important part of our concept is the Plantui community, which strengthens customer loyalty and retention, and generates new Plantui brand ambassadors to spread the joy of urban indoor gardening. Our expert team shares what's new in the world of hydroponic indoor gardening, as well as growth hacks and tasty recipes. On the other side, we get important feedback from our customers to develop our products and services further.
The business and customers
Plantui is a Finnish company based in Helsinki and originally established in Turku. Our management, sales and marketing are based in Helsinki, manufacturing and product development in Turku.
Our business is on an upward spiral. In the past two years, we have entered several international markets such as Switzerland, Japan, Singapore and the United Kingdom. You can buy your own Plantui from Harrods, nowadays. Our sales are on a continued growth track and our retail network has spread to cover already 22 countries in Europe and Asia. Our own webshop at Plantui.com has just started deliveries to North America. Besides our own webshop our products are available at more than 15 international webshops.
In 2017–18 we are targeting a rapid increase in sales especially in Asia, with new retail contracts and distribution agreements in place. This June we will begin test marketing in Japan together with our new distribution partner that will be revealed a bit later during this year. We have also a new team in place in Singapore targeting the ASEAN region - a market almost as big as the EU with a population of 629 million people.
Our sales strategy is based on omnichannel sales, aiming at the best customer experience at both shops and in e-Commerce. Our retail and online sales partners include top names like Amazon, Harrods' famous department store in London, Stockmann in Finland and the Finnish Design Shop.
Who, then, are the Plantui customers? From the very beginning we have targeted people in an urban environment: the typical Plantui owner lives in a city, has a busy lifestyle, is health conscious and has an aesthetic eye.
We gather customer insight both through our distribution & retail partners and through direct contact with consumers. Plantui community is one important channel for this. We have recognized several customer profiles for Plantui:
The Design Enthusiast – loves Plantui as a living light
Foodie and Home Chef – loves cooking and experimenting
The Organic Veggie Lover – with focus on health & wellbeing
Educational – sharing the miracle of growth with children in families and at schools
The Urban Farmer – with a love for year-round gardening
Production
All Plantui products are designed and partly manufactured in Finland. Plantui has outsourced all production to network partners. We are especially proud of our plant capsule manufacturing and webshop logistics, which take place in Salo, Southern Finland, by a social enterprise Kolmituote. It employs people with disabilities and thus difficulties settling on the regular job market.
Our circuit boards come from Kyrel in Kyröskoski, a couple of hours drive north from Helsinki. Our software development partner is Finnish Mativation Oy. The Plantui 6 devices are manufactured and assembled at a plant near Salo from recyclable ABS plastics. We have also outsourced manufacturing of Plantui 3 to Artilux, a partner in Lithuania, offering a lower cost base.
The competition
Urban indoor gardening is a growth market. From Plantui's perspective it is good to have other players in the market boosting the trend. The competition also forces us to constantly challenge ourselves and act more efficiently to sustain our position. We believe firmly in our concept and its ability to increase market share. 
Why we are stronger
Plantui is a globally patented, software controlled indoor hydroponics concept, where irrigation and light change during cultivation for optimal support of plant growth. This is why Plantui greens are of superior quality: their taste is intense and the plants hold up to 5 times more nutrients than your regular supermarket alternatives.
Compared with the competition, Plantui stands out with:
a patented, responsive growth system, which adjusts to the plants' growth phase with dynamically adjusted light spectrum intensities and irrigation
has an automated sleeping period and can be set on a holiday mode to keep the plants alive while you are away
professional, efficient lights which boost photosynthesis (> 400 mmol)
very silent and energy efficient apparatus
most versatile range of plant capsules
an end product tested to contain 5 times more vitamins than regular professional greenhouse produce (Research: Eurofins Scientific Finland Ltd.)
awarded design. Our garden platform received the Red Dot Design Award in 2015
 continuous product development
Product development
Plantui is a nascent startup continuously developing and testing ideas to cultivate the business. To respond to customer needs and develop our offering, we constantly test new varieties of plants. We develop new accessories to further intensify and diversify the cultivation process. Also, we are preparing to launch a new version of our entry level platform, Plantui 3e, in October, just in time for Christmas market. At the same time, we are developing Plantui's concept for entering the B2B market.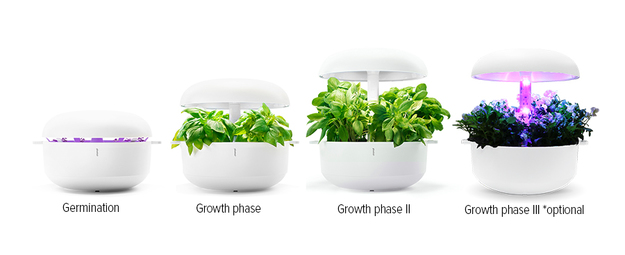 Vårt team
Vårt team
Plantui boasts an international team with experience in international business and foreign trade, botanics, technology and marketing. The core teams are supported by an entrepreneurial Board representing the shareholders of the company, and a network of professionals in biology, design, IPR and technology.  Plantui has a partner company Plantui Asia LLP, based in Singapore. Its target is sales in the whole ASEAN region.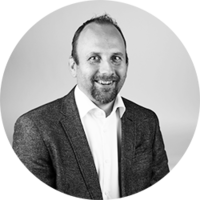 Karri Andersson
CEO, Business Development and Sales
Having sucessfully led sales in the automative industry, Karri joined Plantui in June 2016. His skill set and expertise are essential for Plantui's Go2Market strategy implementation. 
https://www.linkedin.com/in/karri-andersson-562a425/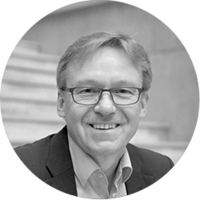 Kari Vuorinen
CTO, R&D and Operations, Partner
Kari has been with Plantui from the very beginning. As an expert in engineering, product development and logistics, Kari ensures that the Plantui product portfolio is growing continuously.
https://www.linkedin.com/in/karivuorinen/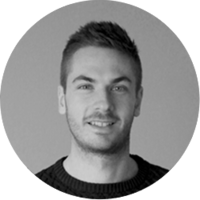 Andrew Kolomy
Sales Manager Export, Partner
Having earned a Master's Degree in International Business, Andrew started his sales career at Plantui in 2015. Now Andrew is managing Plantui's sales accounts in Europe including Switzerland, the United Kingdom and Italy.
https://www.linkedin.com/in/andrewkolomy/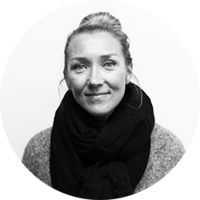 Sari Leka
Sales Manager Nordics
With many years of experience in sales of consumer goods, Sari joined the company in October 2016. She is now managing accounts in Denmark, Norway, Sweden and our home market Finland.
https://www.linkedin.com/in/sari-leka-07b315b9/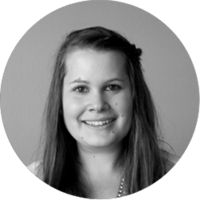 Silke Hofmann
Social Media Marketing & e-Commerce Manager
Silke, a German native, has joined Plantui in Spring 2015 with a degree in International Business. She is managing Plantui's online marketing activites as well as the web shop plantui.com and sales on Amazon. Furthermore, she is supporting Plantui's distributor and retail network with marketing best practices.
https://www.linkedin.com/in/silkehofmann/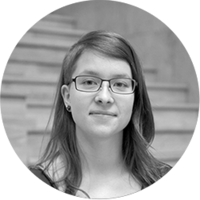 Elisa Majara
Gardener and Customer Service, Partner
Elisa has a strong background in horticulture, and manages the plant lab at our Helsinki office. Customers are able to receive support regarding our products from Elisa through various online channels, including a live chat.
https://www.linkedin.com/in/elisa-majara-18954070/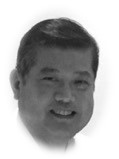 John Cheah
Business Development, Partner
John has been Plantui's first contact in Singapore, and has paved the way for success in Asia with his experience in Business Development and network. He is also a partner of Plantui.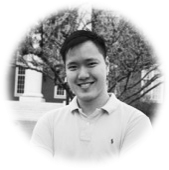 Myron Tay
Business Development & e-Commerce, Partner, member of the BOD
After garduating from Boston University, Myron has been working in tech, finance, and logistics. Currently he is helping with the logistics and webshop in Singapore, and is generating leads to enter the rest of Asia.
https://www.linkedin.com/in/myront/
Rachel Kok
Sales & Marketing
Having graduated with a Bachelors of Business Management from Singapore Management University, Rachel gained valuable international experience managing 2 Singaporean beauty brands that set foot in 8 other cities, including New York, London, Shanghai and Hong Kong. During her 5 years there, her main portfolio covered the Greater China and SEA region, working closely with the JV and franchise partners to reach their sales goals through localised marketing campaigns and implementing retail and operational best practices. She is now in charge of Sales and Marketing for Plantui in Asia.
https://www.linkedin.com/in/rachelkok/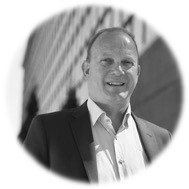 Timo Ketonen
Chairman of the Board, Brand & Strategy
Timo is an Entrepreneur and Angel Investor with a broad work experience in finance, media, marketing and service design. He is passionate about helping startups grow profitably. The key to success in growth companies is core team building; business idea development to great products and services; finding the right business model; the best customer experience and Go2Market strategy.
https://www.linkedin.com/in/timoketonen/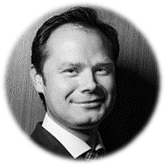 Harri Yrjö-Koskinen
Vice Chairman, Finance & Go2Market USA
With his extensive experience in the Finance sector, both in Finland and abroad, Harri has knowledge especially relevant to Plantui's expansion to the USA. Harri has earned as Master's Degree in Economics from Hanken Business School in Helsinki.
https://www.linkedin.com/in/harri-yrj%C3%B6-koskinen-481b314/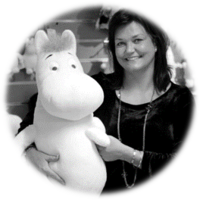 Riia Sandström
Retail & e-Commerce
As CEO of Martinex Oy, a company specialized in various consumer goods such as the popular Moomin toys, Riia has extensive knowledge and experience in the retail and e-Commerce business that she is able to share with Plantui.
https://www.linkedin.com/in/riia-sandstr%C3%B6m-88910b51/
Risker
Risker
Onoterade tillväxtföretag är investeringar med hög risk. Risker som finns i onoterade företag är t.ex. risken att förlora hela din investering, brist på likviditet på aktien, oregelbudna eller sällsynta utdelningar (vinstutdelning) och utspädning av din insats. Läs denna denna riskvarning noggrant innan du gör en investering.
Vi rekommenderar att du tar reda på investeringsmålet som du är intresserad i, diversifierar genom att investera i flera investeringsmål, och balanserar din portfölj genom att likvida investeringar. Vi rekommenderar även att du studerar noggrant riskbeskrivningarna som finns i målföretagens riskavdelningar, som du hittar i investeringsmaterialet.
Bifogat till investeringsmaterialet hittar du en kreditupplysning som kan vara relevant för att göra ett investeringsbeslut.
Market risk
Plantui is operating in a new market segment that is still developing. If the market doesn't grow fast enough this can pose a risk to Plantui and its growth plans. Plantui's view is however, that the market is growing and will continue to do so as knowledge of the market trend spreads. Plantui sees especially Asia and Europe as important markets for Plantui and the company believes it is in a good position to capture a good share of the market with its products.
Competitor risk
Competition can materialize as a risk in the future. However, currently Plantui views that competition will, in general, benefit Plantui as the market is still growing. Competitors can hasten development of the market through boosting the trend of home gardening. Keys for Plantui's future success in contrast to its competitors are in the patents it owns as well as the officially proven higher nutritional content in the herbs and plants grown with Plantui products.
Technology risk
As technology in this sector develops, this might prove to be a risk for Plantui if competitors are able to develop superior technology compared to Plantui's. Currently Plantui views that its technology is of excellent quality. To stay on top of the technological curve and to offset this risk in the future as well, Plantui is constantly doing product development and R&D and has excellent experience in its team in this area.
Company risk
Plantui is a young company with limited resources. A relevant risk to Plantui is losing key personnel. To mitigate this Plantui incentivizes the team with a sales volume based bonus system, including an option program.