Ägräs Distillery goes international
From the heart of Fiskars Village, powered by ambition: Ägräs Distillery is on a mission to conquer the world with a selection of spirits that Finland can be proud of.
Detta innehåll är också tillgängligt i
finska
Vår berättelse
Vår berättelse
We created what we visioned. Now it's time to grow internationally.
Our journey was kickstarted thanks to the first crowdfunding round in 2015. We had a vision and with your help we were able to fulfill our goals. Most importantly, we launched our gin and akvavit at the end of 2016 and the maturing of our first whisky batch has begun. The sales have started well and Ägräs Gin was awarded bronze in March 2017 in the global ISC 2017.
How did we do it? We've got something that the rest of the world doesn't - vast Finnish nature, abundant with pure, fragrant herbs that are found in many of our spirits, giving them a character like no other. On top of that we've got a driven team.
We have a common goal to provide the alcohol markets with new and exciting experiences. A few of us started one of the first microbreweries in Finland, Rekolan Panimo, nowadays Fiskarsin Panimo. Other members of the team include for example Fiskars' person of the year 2015, wild herb and botanical professionals, as well as an award-winning international brand design agency. We all believe in hard work and exquisite spirit experiences.
Now we're giving you the opportunity again to be part of this Finnish spirits success story. Our goal is to conquer the global markets and to be able to fulfill that, we need to expand our production. The funds are used to new equipment, storage space and marketing. Discussion are open with the US and the Chinese markets and we've already sent samples to Germany, Denmark and Spain. There are markets for our products. Now we just need to be able to meet the demand.
------
The past year has taught us a whole lot about distilling and running a distillery. We've witnessed a steady growth of the distilling markets both domestically and internationally. Now we want to fulfill our initial dream of making an "Internationally Finnish" distillery. One that distills unique spirits worthy of the global market, and one that brings together the passions and the crafts of the Fiskars community.
We fulfilled our vision of custom bottles and glasses made by the glassblowers of Fiskars, a tasting room adorned with furniture from the local carpenters, we saw bunches of local herbs bundled and ready for their purpose, filling the estate with the spirit of nature. We imagined an award-winning bespoke line of Akvavit, Gin, Digestif and Whisky - all with unmistakable taste profiles, embodying our strong vision.
Our first crowdfunding gave us a fair share of visibility. We've continued telling our story through our own channels and with the help of over 150,000 tourists that visit Fiskars annually. Despite our love towards the domestic markets, we truly believe that Finland needs a new player on the international spirit markets. As our humility is the soul of our craft, our ambition is the driver behind our global brand.
Join our journey and become an owner of this success story!
Vår affärs- och marknadssituation
Vår affärs- och marknadssituation
Our premises and resources
Ägräs Distillery Oy was founded in Q3 of 2015. The company headquarters, production and entertainment facilities are all in Fiskars. Our production premises on the banks of Fiskars river covers 200 square meters with a yearly distilling capacity of 150,000 liters.
The same premise hosts also our tasting room, the Tap Room. In the Tap Room customers can enjoy our carefully crafted products as well as other alcoholic beverages made by local artesan producers while they familiarize themselves with our distilling processes through a big window separating the two spaces. The Tap Room hosts a variety of events ranging from product tastings to smaller concerts and works also as a shop for branded merchandise. During summer the space hosts tastings of upcoming products, giving the customers a glimpse of our product development process. When not in public use, the Tap Room can be rented for private events creating extra income. The Tap Room seats 24 people and houses also an outdoor terrace.
Product offering and sources of income
Ägräs Distillery's first products Gin and Akvavit were launched in december 2016 and were listed to Alko's order selection instantly. A retailer partnership with Servaali Oy was made in February of 2017 in order to secure a growth of sales on the Finnish markets.
The Finnish nature and a no-nonsense purity are at the core of our brand. Therefore Ägräs Distillery was named after the ancient Finnish God of nature and abundance - Ägräs. To emphasize this, the wild herbs used in our spirits are picked by certified herb pickers in the woods and fields of Fiskars. Our goal is not to produce yet another Gin, or yet another Whisky; rather, we aim to provide spirits that are truly unique and exciting for both connoisseurs and casual drinkers alike.
At the forefront of the craft distilling movement globally, Ägräs Distillery' offering:
Ägräs Akvavit
Our first product is a soft akvavit made with Finnish herbs such as caraway seeds and angelica. The softness is guaranteed by the carefully created balance between the potato spirit and herbs as well as the month-long oak barrel maturing. Ägräs Akvavit is versatile as it is well suited as a traditional schnaps but also in cocktails and even as an avec. The drink is best served as room temperature. Ägräs Akvavit was launched in December 2016.
Ägräs Gin
Ägräs Gin has already been awarded internationally. The soft and lovely taste of our gin is achieved with pure Finnish herbs and juniper berries. Our unique distilling technique ensures a world of tastes that would otherwise disappear with traditional distilling techniques. Ägräs Gin was launched in December 2016 and won its first award in March 2017.
Ägräs Digestif
A bitter digestif made of a secret blend of 21 carefully selected herbs. This product has to be experienced and let the senses take you on a journey. This product will be launched in the end of 2017.
Ägräs Whisky
Smoke is used in Finland in many ways: smoke sauna, smoked fish, smoked cheese, etc, but rarely does one see a Finnish single malt smoked whisky. Whisky is an interaction of two different processes - distillation and maturation. The maturation takes a long time to do its best work, a minimum of 3 years, a sweet spot of 10 or 12, and well beyond that in exceptional cases.
Ägräs Whisky will be matured in white oak barrels. To be more precise, Spanish sherry barrels. Our first batch of whisky was distilled and put into maturation in Spring of 2017. We will be producing 10,000 liters of this speciality annually. Our soft single malt smoked whisky will see daylight in 2020. During the maturation time, we will produce signature fast barrel-to-bottle products.
Product development
Ägräs Long Drink
After we rolled out our akvavit and gin we were able to create very unique recipes for our long drinks. The recipes are based on fresh Finnish herbs. The production starts in 2017.
Ägräs Vodka 
Ägräs Vodka will have a soft taste without forgetting the prominent, corner stone scents of our company. The recipe is still in development and the product will be launched in 2018.
Sales
Domestic sales
Ägräs Gin and Ägräs Akvavit are already found in different restaurants throughout the country. The sales is being enhanced by Servaali Oy. Wholesalers that stock our products are Kespro, Heino and Meira Nova. For end-customers the products are also found in Alko.
International sales
The international sales has already begun. Countries that we've already sent samples to are Germany, Spain and Denmark. Apart from Europe we're in discussions with both the US markets and Chinese markets.
Both our short and long term vision is to broaden our markets internationally by creating and nurturing the distribution abroad.
Trade promotion and visibility
For us to raise awareness and to broaden our sales and distribution network, we're going to participate in at least the following international events:
26.8.2017. Spirikum Akvavit-exhibition Copenhagen
7.-9.9. Craft Beverage Expo, Portland, USA
28.-30.9. Beer & Whisky Festival, Stockholm
4.-5.10. Craft Distilling Expo, London
10.-11.10. Bar Convent Berlin 2017
Additionally, in Finland we are visible for example in the following events:
15.-18.6.2017 Taste of Helsinki
October 2017 Beer Expo Finland at Kaapelitehdas, Helsinki
On top of different events, we're also taking part in international spirit competitions and collaborating with spirit magazines, blogs and other medias. We have already received visibility and recognition for our Ägräs Gin at the International Spirits Challenge 2017 competition, where our Gin was awarded with a bronze medal in the Super Premium - class.
To ensure that we find important partners internationally, we're going to work with organisations such as Finpro.
Market & Competition
Our mission is to produce the finest hand-crafted spirits made with premium grain, uniquely balanced and infused, craft distilled, aged, and hand bottled at our premises.
The world market is hungry for exciting micro distilleries more than ever before. Only in the U.S. the industry has grown 1000% in the last 5 years. In the Nordics, only between 2014 and 2015 the Swedish Box Distillery has doubled its production. Locally, the Finnish distillery Teerenpeli maintained a steady distilling volume of 14,000 liters per year between 2000 and 2010, but saw substantial growth from 2010 onwards, reaching distilling volumes of 160,000 liters in 2016. This very same momentum is enjoyed by our colleagues at Kyrö Distillery and Helsinki Distilling Company, who have achieved great accomplishments with their Gin spirits and have reached distilling volumes of over 100,000 liters annually.
Domestically our products compete with Kyrö Distillery's gin, moonshine and rye whisky, Helsinki Distilling Company's gin, rye whisky and applejack and finally with Teerenpeli's whiskies. Our akvavit is the only Finnish akvavit competing against all of the Scandinavian ones. Our digestif will be competing against Unicum, Gammel Dansk, Jägermaister and Fernet Branca. The whisky market is quite saturated and therefore we're bringing a rarely seen Finnish smoky whisky to create something new. It's also good to bear in mind that our products doesn't compete with each other.
Our goal is to do more than just compete with our products domestically and internationally. We are going back to the roots of Fiskars and awakening a whole community of craftmanship in the making. We believe that "the world's best..." is still in the making.
Vårt team
Vårt team
Our versatile team has a common goal to provide the alcohol markets with new and exciting experiences. A few of us started one of the first microbreweries in Finland, Rekolan Panimo, nowadays Fiskarsin Panimo. Other members of the team include a wild herb and botanical professional from Scotland, as well as an award-winning international brand design agency.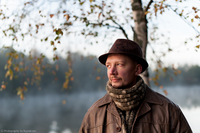 Tomi Purhonen
Master Distiller
Tomi is the man behind the distilling magic. By tweaking the distilling process towards perfection he ensures the high quality and optimal taste of the Ägräs products. Tomi's knowledge of distilling consists of years and years of practice. Before joining the Ägräs team he was working with Teerenpeli distilling. When not distilling, Tomi can be found teaching his knowledge to the next generation.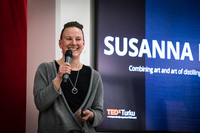 Susanna Kankare
Founding partner, CEO
Susanna, "The villager of the year 2015" in Fiskars is an inspiring, brave and a down to earth peasant. She has over ten years of experience of management, entrepreneurship and product development. Susanna has an economics degree as well as degrees in leadership and product development. At Ägräs Susanna is in charge of the operational management, strategic planning, execution and running the operations.
http://bit.ly/1X8EN1s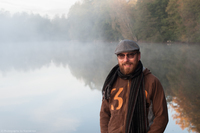 Juha Kuronen
Founding partner, Director of the board
As Director of the board Juha's responsibility alongside with the board is to take the company forward with clear set goals. Juha has a long entrepreneurial background in both the IT business and the beverages industry.
http://bit.ly/1YhfkFL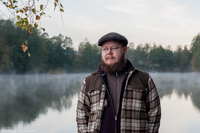 Jari Leinonen
Founding partner
Jari is no novice to the industry. With 17 years of experience from the restaurant business, his life is all about flavors and different tastes. His approach to distilling and brewing is founded upon his never ending pursuit of finding unusual and memorable flavors that make his products uniquely distinguishable. The Founder of Rekolan Panimo, nowadays Fiskarsin Panimo and a partner at Fiskarsin Juustola, Jari is an accomplished entrepreneur with solid know-how of how to build a business from nothing to successful operations. When not hard at work, Jari experiments and develops recipes and writes about them on his own blog, Tuoppi ja Sapuska: www.tuoppijasapuska.com
http://bit.ly/1S59Gmh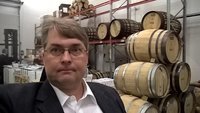 Karri Isomeri
Member of the board, one of the biggest investors from the first crowdfunding
Karri is an investor and an MSc in economics who have been investing already for four decades. He got interested in crowdfunding and it took him all the way to becoming an angel investor at FIBAN. An investment shouldn't be solely based on the numbers and math but also the people behind the company and their drive, passion and vision to make our world a better place. Except being a shareholder in multiple beverage companies, Karri is also a member of Chaîne des Rôtisseurs Finlande and the Finnish Sauna Society. Personal motto: "It's allowed to enjoy life."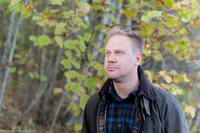 Anssi Takala
Founding partner
Anssi is an international sales professional with longstanding experience in business development, product management and international business and strategy. Anssi's global connections spanning from North America to East Asia, his natural talent for sales, and sense for the exciting will be the muscles behind Ägräs' commercialization worldwide.
http://bit.ly/1POrRxb
PACKLAB
Owner, Brand design
We have negotiated an investment worth 1,3 million Euros in the form of branding, marketing and communication services. The service provider is the global branding and innovation agency PACKLAB www.packlab.co. PACKLAB works with the biggest brands in the world and are renowned branding professionals as well as packaging innovation professionals. We have been building the brand with PACKLAB since the beginning ensuring top quality branding from the very start. The collaboration adds up to the rest of the partner's knowledge, it ensures strategic branding to our company and is key to achieving the same level with global spirits brands.
Risker
Risker
Onoterade tillväxtföretag är investeringar med hög risk. Risker som finns i onoterade företag är t.ex. risken att förlora hela din investering, brist på likviditet på aktien, oregelbudna eller sällsynta utdelningar (vinstutdelning) och utspädning av din insats. Läs denna denna riskvarning noggrant innan du gör en investering.
Vi rekommenderar att du tar reda på investeringsmålet som du är intresserad i, diversifierar genom att investera i flera investeringsmål, och balanserar din portfölj genom att likvida investeringar. Vi rekommenderar även att du studerar noggrant riskbeskrivningarna som finns i målföretagens riskavdelningar, som du hittar i investeringsmaterialet.
Bifogat till investeringsmaterialet hittar du en kreditupplysning som kan vara relevant för att göra ett investeringsbeslut.
Perhaps the most notable risk domestically is concerned with the Finnish legislative framework and the high restrictions which apply to many operational and all promotional aspects of alcohol related businesses. As all domestic consumer sales are contingent on the Finnish monopoly and its acceptance of new products, this single channel distribution poses a big risk on the scale and scope of market entry of Ägräs Distillery. 
Due to the early phase of the operations the risks are related to schedules and the successful development and growth of the operations. Possible delays in the delivery of additional production machinery or other unexpected technical difficulties affect the aforementioned areas. A slower rate of consumer acceptance or slower than expected pace of internationalization are direct threats to the success of the business. 
At the offset however, what makes liquors so appealing to the masses is the fact that they are treated as non-discretionary purchases, thus making demand constant regardless of the overall economic climate. In fact, consumption continues to grow year by year pushing the growth of the micro distilling industry across the globe.
Many big players in the spirits industry are publicly traded and the conservative investor can benefit from the growth that these companies bring to the table. However, trend assessments illustrate that such companies are already too big to deliver huge growth anymore. Investors who appreciate measured risks will find that investing in small distilling companies can offer huge potential for growth.
Overall risks inherent to this investment would be no different than those pertinent to investments in young growth companies - vulnerability of the business during first production and testing phases, realizing pre-agreed sales contracts, scaling internationalization efforts and the importance of the core operational team. Situational market factors however happen to offset portions of those risks, as global and domestic demand for spirits is rising, and cultural and consumption trends support consumers' interest in crafted, micro distilled brews and spirits.