iOT Stonelin Communications Limited
IoT internet of things is presently the "buzz technology". The concept involves collecting data from the surrounding world using hardware, devices and presenting this information in a useful format. We design, develop and manufacture such devices.
Stonelin Communications Limited qualifies for SEIS and EIS tax relief. UK resident investors can enjoy the benefits deriving by both the Seed Enterprise Investment Scheme and Enterprise Investment Scheme Advanced Assurance.
Vår berättelse
Vår berättelse
Stonelin Communications Limited was formed in order to design, develop and manufacture a range of electronic devices to capture useful data from the outside world and process this data into a useful format.  This involves an eclectic range of skill associated with ioT technology namely, GPS, GPRS, M2M hardware, software design and app design gained by the directors through their investment and involvement in another company, Pettorway limited.  This company was set up to develop and manufacture a range of pet tracking devices and is successfully running world wide.  Over the past 2 years the Pettorway team have developed a significant knowledge of the technology associated with the development of such devices including GPS, GPRS, software, firmware and hardware and have embarked on developing real and profitable avenues in high volume sectors in order to further develop the technology commercially.
It became clear that as well as the pet tracking devices there are many other applications for this type of technology and hence the reason why Stonelin Communications was set up.
Several application areas were investigated and our initial ideas centres on the time management of domiciliary care workers operating in the community, in a collaboration with a company operating in this market, Mediline, we developed a tracker ("W-Trak") together with a supporting test website.
It was decided that the supporting infrastructure development cost was too high to  make this the first project within the new company and we sought a product which could be taken to the market and subsequently generate rapid sales revenue.  This product became the retrofit vehicle tracker known as "V-Trak".  Additional to this we have the "D-Trak", a user friendly tracking device used to monitor and locate people suffering from dementia.
This provides the company with three specific projects which will be rolled out over the first three years of trading and detailed specifically in the company's business plan.
Vår affärs- och marknadssituation
Vår affärs- och marknadssituation
Our business is specifically involved in the design, development and manufacture of a range of software supported hardware for use in the collective ioT market.
Presently specific areas of commercial exploitation are vehicle telematic's, healthcare and people time management. These areas are supported commercially through strategic partnerships with distributors and industry bespoke partners.
Stonelin Communications Limited have designed and developed a range of devices which are owned by the company.
We have identified our growth strategy around three main markets and we have developed specific products for each of them.
Our markets and products
What is V-Trak?
V-Trak allows vehicle telematics and other data. It is primarily used for obtaining data from a vehicle and its driver.
Stonelin researched the market to discover that the vehicle tracking sector is an enormous market however serviced by a great number of companies both small and large.  All of these companies have one thing in common, the trackers they offer have to be fitted by a specialist which normally involves the vehicle being off the road for a complete working day and an associated cost of between £250 and £500.
Many companies have large fleet operations which accumulate the cost both from a fitting point of view as well as the off-road time and inconvenience, add this to the fact that vehicles are replaced periodically and typically every two to three years and the cost becomes enormous.
The Stonelin vehicle tracker is powered from either the cigarette lighter or a USB connection in the vehicle. It is not intended for use as an anti-theft device but simply as a means to monitor vehicle location and driver vehicle performance and logistics (telematics).
The Stonelin UK development team have designed and developed a bespoke web site in order to monitor and display all activities associated with the tracker www.stonelincom.com
Our go-to-market strategy:
There will be direct sales to fleet vehicle companies who require telematics.  Such companies include hire companies, company fleet management, service companies such as deliveries, utilities and waste management etc.
These companies can also be serviced by a third party distributor such as Entatech and Lantbutiken.  In order to reach foreign markets we are working with a number of distributors and specialist individuals in key market areas such as Iza Enterprises. In Russia a consultant who is looking to establish the market place specifically for vehicle telematics.  In Brazil a consultant Razel Zapaterra who specialises in telecommunications technological iOT.  For this particular industry we have an eclectic mix of sales market direction and people involved.
Competition:
Primarily companies that offer fixed trackers, there are numerous vehicle tracking devices currently on the market which need to be fixed to the vehicle by a technician with a cost to the business.  There is also the fact that vehicles are usually replaced every 2-3 years and this would generate a cost of £300-£500 for each vehicle normally with a monthly fee in excess of £5.
Our tracker is retrofit and operational within the vehicle within 30 seconds.  It can also be used as a portable device and hence assigned to a person who may drive several vehicles on a daily basis.
The overall equipment purchase price and running costs are subsequently cheaper circa £30 for the device and £5 per month subscription.
Current achievements and future developments:
Hardware, firmware and software is already developed.
The test platform is already developed.
Prototype units are in the initial test stage with a number of potential subscribers.
There are a number of ongoing meetings and discussions with potential users in various industries from lease hire companies to waste management.
What is W-Trak? 
W-Trak is a none interactive time management system that has been developed for workers operating in the domiciliary care market.
Carers operating in the domiciliary care sector are usually employed by local authorities via a third-party company to provide care to people with a variety of needs. A carer often visits a person in his or her home usually for periods varying from 30 minutes which is repeated a number of times per day.
There are three different and referenceable "states" the carer can be in:-
1.       Outdoors and on the move from location to location
2.       Indoors and carrying out care duties
3.       Gap between visits exceeding thirty minutes which would constitute a break period
Primarily information is collected by the tracker, notably position and time. Using these variable factors together with constants such as pay scales, algorithms can be generated to provide useful information for both quantative and qualitative interpretation such as periodic salary, efficiency, reporting and accountability.
Presently a manual or at best semi manual system is operated which can cause disputes between the various contributing parties with regard to actual time spent caring for a person.  W-Trak is a GPS tracking device carried by the carer incorporating GPRS and RFID which provides a completely "none-interactive" way of determining the time and location of the carer. The data is accessible remotely via a web based platform or mobile APP. Ultimately the data can then be used to calculate salaries as well as pay scale compliance.
Our go-to-market strategy:
W-Trak has wide applicability in different industries. We have identified a specific niche in the nurse and carers industry. Elderly care in the UK is subsidied by local governement but distributed by private care companies. There are often disputes regarding the actual billing time and the current systems are rather manual and costly. 
W-Trak simplifies communication between local government-care companies and carers by allowing correct tracking of commuting and standing time and simplifying the recording of billable hours. 
Competition: 
At the present time systems provided by our competitors in the industry rely heavily on manual interactive input from the user which can lead to errors and significant disputes between providers of care, namely local authorities, care company providers and the carers who are actively providing care.
Although presently a non-interactive work force management system is aimed at the domiciliary care market, a number of other industries are being targeted and include other remote work forces such as delivery drivers.
Current achievements and future developments:
The hardware, firmware and software are already developed.
The initial trial platform for the website has been created and is currently on trial with our strategic partner, Mediline.
We have been working with a number of care companies in the UK. We have been working very closely with a company called Mediline who operate more than 1500 carers in the community.  Our W-Trak device has been developed through close collaboration with Mediline.  They are carrying out field testing and will be the first customer for this product. 
Mediline sees value in our product and we are working to move out of pilot phase and possibly kick off an official partnership. As detailed in the business plan, almost all domiciliary care is provided by private companies subcontracted through local authorities so we expect to roll out the system across the domestic market through developing relationships.
What is D-Trak?
Stonelin's D-Trak design idea is to embed the tracker in a wrist watch design making it easier to wear and relevant to the wearer, "most people wear a watch".  The key factor in the design is that it will have a base station which is Bluetooth connected to the watch tracker.  The base station acts as a charger, it will communicate with the tracker and allow the tracker to stay in a low power consumption mode until a fence "set by the user's career" is breached.  At which time the tracking mode becomes active allowing the lost person to be tracked via a web platform or mobile APP offering more than eight hours' active time. Dementia describes groups of symptoms which include memory loss, confusion, mood changes and general difficulty in carrying out day to day tasks.  The security of people exhibiting this condition is a major concern for relatives of the suffers and can often lead to a complete change in lifestyle of both the suffer and the relative.  In order to achieve piece of mind, this often leads to the sufferer being institutionalised "just in case" he or she goes missing.  It is advertised that there are many devices in the market place which track lost people, however in practise this is not the case.  The principle problem with any tracking device presently on the market is battery time and wear ability.  Any device needs to be wearable on a daily basis by the person with the condition.  It also needs to have a relatively long battery life. 
Our go-to-market strategy:
D-Trak is in its infancy form of development point of view however our relationship with a major care provider Mediline has identified a need for the product in the market place.  We are aiming the product at namely the aged population which provides a good collaborative entry to the market.  We believe this product will be sold at a multitude of levels from distribution to direct web based sales.  We will continue to develop the distribution channels through existing parties such as Entatech.
Competition:
There are a number of competitors in the market who offer "lost person" tracking devices however they all have the same underlying issue – the devices they offer do not have sufficient battery power and the devices them self are not practical for the user.  Our D-Trak is a 2 part device that only starts transmitting once the wearer has left a virtual fence that has been set up.  This means that the device can be worn all day without interfering with battery life.
Current achievements and future developments:
We have the initial design concept.
Basic prototype of hardware, firmware and software are in development.
We are working in conjunction with Mediline who operate in a sector which covers the age range of the target market.
Why invest in us
The principle reason to invest in Stonelin Communications is that we have an established "turnkey" team with a proven track record of delivering new technology products to the market place.
We have a product already developed and an established market place for instance the V-Trak and W-Trak.  Following on from investment revenue can rapidly be generated utilising the funds for support infrastructure building not just "research and development".
Vårt team
Vårt team
Following investment further team members will be recruited to support our existing staff in the areas of Sales management, sales, project management and software development.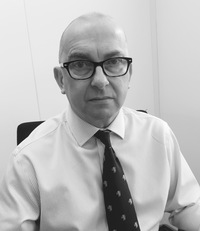 Steven Stone
Managing Director
Steven Stone is a graduate in Physics and Electronics.  He has many years' experience in business working for companies such as Telcon Metals, Von Roll Transport, Ningbo Ninshing Corporation as both a consultant and Director. Steven has significant experience of working with Chinese companies having been involved as a business development consultant to a number of Chinese, Taiwanese and UK businesses over the last 23 years, advising on product procurement, intellectual property, joint ventures and general overseas business planning.
Steven has also acted for several companies as a consultant, writing business plans and formulating financial forecasts for presentation to banks and institutions including private placing and AIM listing.
http://linkedin.com/in/steven-stone-080350bb
Dabin Lin
Technology and Manufacturing Director
Dabin Lin is a graduate in Mechanical engineering specialising in process manufacturing technology and business development. Dabin is also presently a Director of Shenzhen NZP Technology Co. Ltd. He has worked for many years in large public sector businesses including state owned Kaifa in a variety of roles through from product design, production process engineering and in more recent year in commercial sales and marketing management.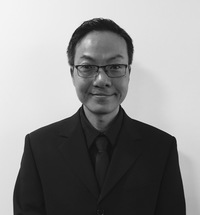 Manon Ng
Technical Director
Manon Ng is a graduate in Mathematics with a master's degree in computer science. Manon is the key architect of the software platform..Manon's principle function in Stonelin is developing the infrastructure of the entire platform. He has instigated the new working platforms which are fully functional from the UK operation. This has included setting up with our server partner Cypher Media Ltd. The bespoke server, URL and operational platform to interact with the monitoring tracker together with starter test algorithms. Manon's role going forward will be to orchestrate and manage the entire platform development and operation.
Risker
Risker
Onoterade tillväxtföretag är investeringar med hög risk. Risker som finns i onoterade företag är t.ex. risken att förlora hela din investering, brist på likviditet på aktien, oregelbudna eller sällsynta utdelningar (vinstutdelning) och utspädning av din insats. Läs denna denna riskvarning noggrant innan du gör en investering.
Vi rekommenderar att du tar reda på investeringsmålet som du är intresserad i, diversifierar genom att investera i flera investeringsmål, och balanserar din portfölj genom att likvida investeringar. Vi rekommenderar även att du studerar noggrant riskbeskrivningarna som finns i målföretagens riskavdelningar, som du hittar i investeringsmaterialet.
Bifogat till investeringsmaterialet hittar du en kreditupplysning som kan vara relevant för att göra ett investeringsbeslut.
As with any early starter business the ultimate risk is the objectives set out in the business plan are not achieved and the business fails. The mitigating circumstance with Stonelin communications is there is not only a good spread of product portfolio but a number of these are tried and tested pre-production developments and our ability to rapidly develop many other products "on a theme" and in a very short time scale.
Our underlying objective market is ioT, the forecasts for this industry are enormous, many companies operating in this sector are concentrating on software development where contrastingly Stonelin are working on a totally turn key solution to opportunities which arise. We are able to design, develop and manufacture a hardware device very quickly and support such with a software platform.
As with any early starter business the ultimate risk is the objectives set out in the business plan are not achieved and the business fails, these include
·         Market forecast in this new technology is slower on the uptake than expected
·         Development program of product takes longer than expected and implementation is slower
·         Investment raised is not sufficient to complete the project forecast
The mitigating circumstance with Stonelin communications is there is not only a good spread of product portfolio but a number of these are tried and tested pre-production developments and our ability to rapidly develop many other products "on a theme" and in a very short time scale.