Turtleneck - Avoid everyday crankiness
We're Turtleneck, a Scandinavian fashion-tech accessory brand helping people avoid everyday crankiness by eliminating their irritating everyday problems.
Vår berättelse
Vår berättelse
You know how...
It only takes your earphones 4.5 seconds to tangle in your pocket, yet untangling them takes forever? Or how 15 % power suddenly turns into 1 % just as you're about to send an important message? How about when your hand gets tired from holding the phone when watching cat videos on Youtube in bed at night?
Now take a second and run through your day in your head, how many hiccups do you encounter with your technical devices during the day? We have stopped counting…..
At Turtleneck, we have specialized in these kind of technical everyday problems. With a fierce passion, we have set out to eliminate as many of them as we can.
But how do we do that?
All our products are created on two fundamental principles:
They have to solve at least one everyday problem
They have to make the user feel good and look great while wearing them
We often see that if a product offers functional solutions, it usually looks… well… too functional. And if a product is stylish and fashionable, it's often uncomfortable and unpractical.
Turtleneck however offers innovative, practical, and functional products, that both look good and feel great. Whether it be fashionable pullovers to untangle your earphones, small and neat emergency chargers for your phone, practical and colorful wire organizers, or anti-lose equipment for your new Apple Air pods.
The common denominator to all our products is that they solve a specific everyday problem for the user, while making the user look good while using them. That's how we can say that Turtleneck helps you avoid everyday crankiness.
Our ambition levels are high, and we wish to help as many everyday people as possible, eliminate as many everyday problems as possible, starting with Norway and Europe.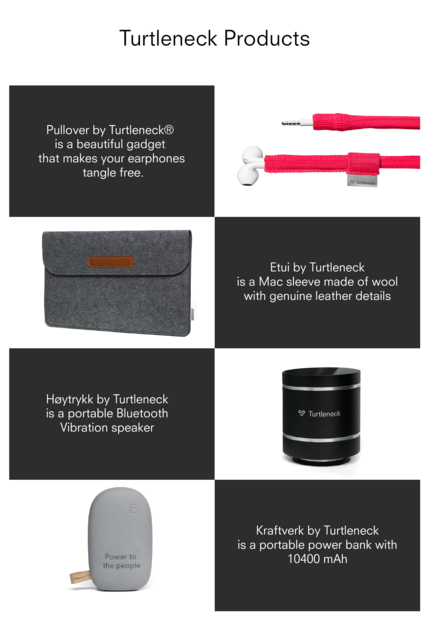 Vår affärs- och marknadssituation
Vår affärs- och marknadssituation
Our Business Situation
Turtleneck started off as a single product company, where Pullover by Turtleneck® (patent pending) solved the well-known everyday problem of tangled earphones. It's a simple and beautiful textile gadget that makes your earphones tangle free. Pullover by Turtleneck® was launched through a successful Kickstarter campaign in November 2015, and now it has sold close to 10 000 units in more than 30 countries!
As a young and fast growing Norwegian fashion-tech accessory brand with global ambitions, Turtleneck is build on the cornerstones of function, design, responsibility, and fun. With a strong intuition, and tons of creativity, Turtleneck creates a new world of functional and fashionable accessories with a positive and playful attitude.
In 2016, Turtleneck started on new products that match our overall vision of becoming a leading fashion-tech accessory brand in Europe. In order to increase the product portfolio in time for 2016 Christmas sales, we started off with some me-too products that all address different everyday problems; a Powerbank called Kraftverk, a MAC sleeve called Etui, and a Bluetooth Vibration Speaker called Høytrykk. Me-too products are un-branded products that we modify and brand to fit Turtlenecks trademark. We include these products in our portfolio to increase shopping chart value.
We are ambitious about our in-house product development, so parallell to this we are developing our own products. The following unique Turtleneck products are planned to launch during Q1 and Q2-2017:
AirThread by Turtleneck - the first accessory for your new wireless Apple AirPods (And yes, it is a wire!).
Sipp by Turtleneck - an extension of Turtleneck for Earphones, where we attack the challenge of untangling and differentiating your charger.
Heim by Turtleneck - where we attack the mess of cords and wires in the home.
Another five products are in the immediate pipeline (and even more are in-coming), however it's too early to reveal them at this point.
Our Current situation
Until now, most of Turtleneck's sales have come though webshop sales on out own platform. The sales strategy for 2017 is to expand to retail stores, focusing primarily on both independant stores and major retail chains in Norway and the Nordic region.
In 2016, Turtleneck AS signed a framework agreement with one of the major Nordic electronic appliance retailers. The content of this agreement is of course confidential, however what we can reveal is that includes an invite to show all the new products in our pipeline. Hence we now have established a potential retail channel with more than 200 retail stores in the Nordic countries, for all new products that we develop! Pullover by Turtleneck® is planned to be included in their retail stores from Q1-2017.
At Turtleneck, we are continuously working to improve our existing logistics system in both Norway and EU, and we are confident that this will enhance the customer experience in our webshop.
Turnover for the year 2015 was 720k NOK, and turnover for 2016 was 850k NOK. 2016 was dedicated to getting long term agreements and product development to a scalable state. In 2017 however, we will increase our focus on sales, and have estimated to more than double the turnover for 2017.
Company values 
At Turtleneck AS we promote decent working and environmental standards in our supply chains. We cooperate closely with our suppliers and business partners in pursuit of this aim. Accordingly, we have prepared a code of conduct to illustrate what we expect of our suppliers and business partners. The code of conduct covers human rights, workers' rights, environmental sustainability, and corruption.
For instance, in the making of Pullover by Turtleneck®, we only use textiles that are certified according to STANDARD 100 by OEKO-TEX® in order to ensure that the product doesn't contain harmful chemicals.
Turtleneck AS aims to continuously improve policy and practice that supports suppliers in complying with this code of conduct. Therefore we also seek to visit our suppliers' factories on a regular basis. Our last visit was in November 2016.
We have a good relationship with our productions partners in Asia, and have established efficient product development and production routines with the them. We consider this strong relationship as one of the company's greatest assets.
Our Market Situation
The market potential for mobile accessories globally is estimated to be $81.5 billion in 2015 and is forecasted to grow to $101 billion in 2020 at a compound annual growth rate (CAGR) of 4.3%. Protective carry cases is the top growing category, contributing the most to aftermarket mobile accessories shipments, followed by chargers, screen protectors, and headsets. 
Global revenues for mobile accessories is forecasted to grow to $101 billion in 2020, according to ABIresearch
Turtleneck's ambition is to take about 0,002% of this market by 2020, corresponding to a revenue of about USD 1.75 Million. (15 MNOK)
Competitors
As Turtleneck develops new and innovative accessories for technical products such as smartphones, we challenge larger companies that specialise in developing smartphone accessories. Market mechanisms in this industry is short product development, swift production, and well established distribution channels. It is also characterized by high amounts of imitation / copying, despite all this, companies that are first to market with new products have a strong position. Typical examples of competitors in this market segment are; InCase, GOJI, Happy Plugs, and Belkin to mention some.
Turtleneck also has new and innovative products in the pipeline that are more techified-fashion products, and the competitors can be different than companies mentioned above. Companies such as the following can become competitors for certain products in our portfolio; Tiger of Sweden, Swims, Rains, and Royal Republiq to mention a few.
It's important to keep in mind that since Turtleneck aims to mainly develop new and innovative products, some of these competing companies can be interested in acquiring Turtleneck to expand it's assortment.
Turtleneck Memberships
All investors will get access to the following Turtleneck memberships, please see details in graphic below:

Vårt team
Vårt team
Our team is made up of friends and colleagues, all of which have one major thing in common: We all turn into grumpy bastards when facing all the irritating everyday problems life throws at us.
Which is why we in 2013 thought it was so fitting to collectively put our energy into eliminating as many of them as possible.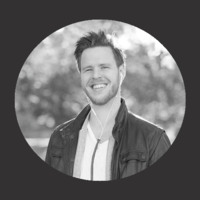 Karstein Lien
Turtleneck Co-founder & COO
Karstein is passionate about innovation and product development. He loves to ask questions and make new stuff. He plays guitar and has talked about learning the piano for 5 years. However, Karstein's biggest talent is definitely his unique ability to spill coffee, even when there is no coffee around.
https://no.linkedin.com/in/karstein-lien-13644210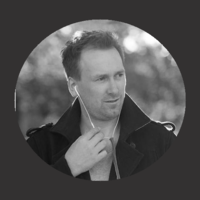 Tore Helland
Turtleneck Co-founder & CEO
Tore is Mr. Mood Swing. However, it swings between awesome and freakin' awesome. He is the one with the spreadsheets and with full control of everything at Turtleneck. Tore is interested in anything and everything creative and he loves his own ideas.
https://no.linkedin.com/in/torehell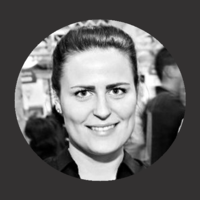 Clara B. Malm
Turtleneck Brand Manager
Clara is Turtleneck's auto-correct function. She is passionate about communication, and is in full control over what is being said, by whom and how. Her energy, direct attitude, insane beauty, amazing humor, and ability to tackle any challenge, makes her a very valuable team member. As the final spell-checker for Turtleneck, she might have added extra compliments in this text, hoping non of her team members will notice.
https://no.linkedin.com/in/clara-beate-malm-92456073/en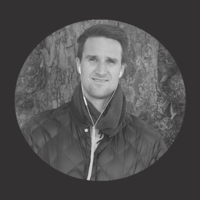 Lars Ivar Bjugstad
Co-founder and Chairman of the Board
Lars Ivar has always created his own stuff. We think it has something to do with the fact that he was raised on a farm where he had the opportunity to both make and fix a lot of things. Lars Ivar loves to bend the rules of design and chase the new.
Lars Ivar is not an employee at Turtleneck, however he is Turtlenecks Board Leader and contributes with testing our new prototypes. Currently he works at DIGITREAD.
https://no.linkedin.com/in/lars-ivar-bjugstad-2b34159
Lene Bruvoll
Co-founder
Lene is the most caring person we know. She always makes sure everyone's ok. Lene loves fashion and design. She also loves to work out.
Lene is not an employee at Turtleneck, but her advice are highly appreciate and often used for our textile & fabric products. Currently she works for Varner Gruppen, and specifically with the design of the new Zlatan Ibrahimovic brand. 
https://no.linkedin.com/in/lene-bruvoll-83586946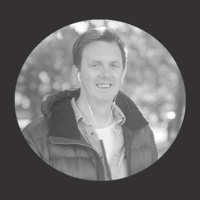 Håvard Tegelsrud
Co-founder
Håvard has always been computer savvy, and thanks to him we can connect with people everywhere through computers, laptops, tablets, smart phones, smart tv's... pretty much everything with an internet connection!
Håvard is not an employee at Turtleneck, but he is still in charge of our website and therefore a critical asset for us when we need to do updates for new products etc. He currently works for BEKK Consulting.
https://no.linkedin.com/in/havardtegelsrud
Ole Paulsen
Turtleneck Advisor
Ole is advising Turtleneck on both business strategy & business model. His energy and drive, as well as background and experience with company exits, makes him a valuable advisor for Turtleneck.
https://no.linkedin.com/in/ole-paulsen-5ab4292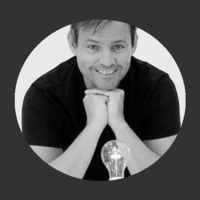 Sverre Steensen
Turtleneck Advisor
Sverre is advising Turtleneck on product development, as well as retail and growth strategy for the Scandinavian market. His background as a founder and his experience with product development from Unikia/New Now, makes him a valuable advisor for Turtleneck.
https://no.linkedin.com/in/sverre-steensen-b5493b55/en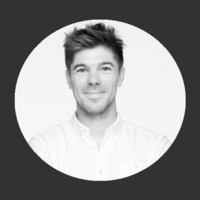 David Randall
Turtleneck Advisor
David is advising Turtleneck on branding and internationalization. His network and experience with retail in the European market makes him a valuable advisor for Turtleneck.
https://uk.linkedin.com/in/davidrandall1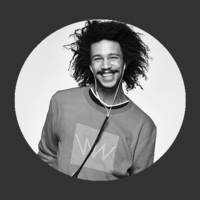 Martin Ceesay
Marketing Intern
Martin studies PR and Social Impact, and this stud of a man knows how to raise a crowd's attention. In addition to being our official model, he has been working with sales and event management for Turtleneck.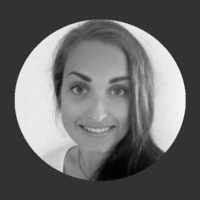 Rebekka Harbak
Marketing Intern
Rebekka is one of Turtleneck's amazing marketing interns. Studying marketing and sales management, she has been attacking Turtlenecks SEO and adwords campaigns with great enthusiasm. We make Rebekka do so much stuff she's not really comfortable with, but be darned, she still jumps into any assignment with a laugh and great commitment.
https://no.linkedin.com/in/rebekka-harbak-b27588a7/en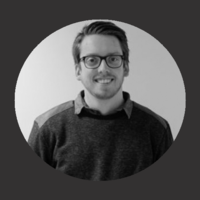 Peter Hegg
Marketing Intern
Peter's creative mind had been working with our SoMe content the last couple of months. At school he learns about PR and social impact, helping us understand how to reach out to all of you in the best possible way.
https://no.linkedin.com/in/peterhegg/en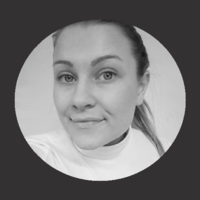 Oda Martine Olsen
Graphic Designer Intern
We couldn't believe our luck when Oda agreed to be our Graphic Design intern! In addition to bringing our design ideas to life in the most beautiful ways, Oda is doing her best to make our homepage look awesome and be practical for all of our wonderful visitors.
https://no.linkedin.com/in/oda-martine-olsen-b0117873
Risker
Risker
Onoterade tillväxtföretag är investeringar med hög risk. Risker som finns i onoterade företag är t.ex. risken att förlora hela din investering, brist på likviditet på aktien, oregelbudna eller sällsynta utdelningar (vinstutdelning) och utspädning av din insats. Läs denna denna riskvarning noggrant innan du gör en investering.
Vi rekommenderar att du tar reda på investeringsmålet som du är intresserad i, diversifierar genom att investera i flera investeringsmål, och balanserar din portfölj genom att likvida investeringar. Vi rekommenderar även att du studerar noggrant riskbeskrivningarna som finns i målföretagens riskavdelningar, som du hittar i investeringsmaterialet.
Bifogat till investeringsmaterialet hittar du en kreditupplysning som kan vara relevant för att göra ett investeringsbeslut.
As with any other young company there are threats and challenges to consider.
Human Capital Risk. Maintaining critical personnel is considered the greatest challenges for Turtleneck at this moment. We hope to keep our two full-time employees, as well as raise the employment percentage of one of our part-time employees from 60% to 100%. We consider these critical for the rapid growth of Turtleneck. As a measure to keep existing employees (full-time, part-time, and interns), we encourage them to invest in this round. We are also looking into implementing long-term bonus and options plans. On a more fundamental and operational level, we are actively working to creating a positive and creative work environment.
Competition Risk. Turtleneck is aware of the fact that all competitors of all sizes are interested in the tech-accessory segment. For this reason speed of implementation of new products is of vital importance. Our current development speed, can be exemplified by our next product, planned to launch February/March 2017. AirThread™ by Turtleneck, was taken from idea to first commercial prototype from large scale manufacturer in two months (Nov. 2016 - Jan. 2017).
Growth Risk. Turtleneck needs to be able to grow both nationally, and into new international markets in the planned schedule. The company needs to be able to develop a working core team that is able to match the international demands and enable the desired rapid growth. Without the sufficient funding to move on planned pace the risk is that Turtleneck loses its momentum and remains a local niche brand.

Technical Risk. There is limited technical risk involved in the current Turtleneck products. Most of our products utilize existing/available technology, and we have a patent pending for our textile sleeves. There is always a risk with patents, not being granted or being challenged, however for Turtleneck the consequences of not getting the patent accepted is limited.

Brand Risk. As a consumer brand, the risk of bad publicity related to work-conditions in both the fashion and electronics industry is something we take seriously. Therefore we are are members of IEH (Ethical Trading Initiative Norway). A multi-stakeholder initiative, that promote decent working and environmental conditions in supply chains, and strengthen support for ethical trade in general.
Market Risk. The greatest risks outside our influence is issues relating to economic policy escalate it would also have a major impact on people's purchasing power and consequently on our projected cash flow. Also if certain global political risks are realized, it may cause problems for both our distribution and our supply chain.