Greenstat - Making Green Happen
Greenstat is a green company for a green generation. We are building a portfolio of projects and companies in the green energy and technology sector. Main focus on hydrogen and local energy, but always seeking the best and greenest opportunities!
Vår berättelse
Vår berättelse
Greenstat springs from Christian Michelsen Research in Bergen, an environment rich on knowledge. Greenstat emphasizes the importance of knowledge based strategies and will benefit from experiences harvested over several decades, contribute to good, green choices being made and contribute to the establishment of a market for renewable technology and energy in Norway.
Norway today faces a massive transition and the green shift is a big part of this. There exists a strong consensus stating Norway will remain a powerful energy nation. To do this Norway must utilize our hydropower and look for new opportunities in other forms of renewable energy production, distribution and consumption. 
The industry has a short-term focus and constantly chases the trail of money, which has led to oil and gas in recent years. The renewable energy market in Norway has been absent. However, with the Paris Agreement entering into force and promising political signals our future looks brighter than it has for a long time. To speed up this work, new actors able to seek other strategies than the established actors do are required. 
The idea of Greenstat as a company was first discussed over a simple napkin drawing among colleagues in June 2013. After an initial set of meetings with the most competent people in Norway, the idea was discussed publicly after an article in Teknisk Ukeblad March 2014. From there, the ball started rolling and on January 19th 2015 Greenstat was a reality and Norway's greenest energy company was established.
Through 2015 Greenstat received approximately 5 MNOK in funding from generous "founding fathers" to get started and to set a direction for the company. The founding fathers were: CMR, Bergen Næringsråd, UIB, NHH, HIB, Trond Mohn, Sparebanken Vest, SKL, BTO, Fana Sparebank, Hellenes, Angarde and two eager students, Tore Solheimslid and Joel Ahlbom.
In 2016 the company moved into new offices sponsored by Wärtsilä in the CMR building. With lots of room available, other companies were invited to form a "Green Cluster". Vegard Frihammer moved from CMR to Greenstat in January 2016 as the GEO – Green Executive Officer of the company and is together with the chairman of the board, Bernt Skeie, the main driving force behind the company. The organization has been kept to a minimum, but several persons have been involved in the company through projects or on part time contracts. In September Tomas Fiksdal was recruited as the Head of Hydrogen in a full-time position. In December 2016 Greenstat established its first daughter company and recruited Hilde Holdhus and Martin Hirth to lead the company. As the projects keep growing it is expected that the organization will continue to grow through 2017.   
Greenstat today is a company that connects industry, knowledge and politics to create new green market segments in Norway. Inspired by the success of Statoil, but with a pure focus on renewable energy, we are developing projects and creating green jobs, both in Norway and abroad. The world is changing and Norway has the resources and opportunities to speed the transition and the challenges that will meet us in the future - we see the possibilities!
After a broad analysis of available options Greenstat has chosen hydrogen and local energy as the focus areas. The portfolio will later be expanded and adjusted per technology development and changes in the market. 
Hydrogen with its high-energy efficiency and possibility of zero emissions will have a central role in the future of zero emission energy systems. Hydrogen can be stored and distributed over great distances independent of a centralized power grid. This means that hydrogen can be made available for an expanding zero emission market in Norway and the rest of the world.
Local energy technology has the opportunity to open new methods of producing and storing energy near the consumer. Locally produced power will replace the centralized power generation. Greenstat will install and operate local production facilities and we will be a leading company in the transition from centralized to locally produced energy. For consumers, this will result in a stable power supply regardless of violations in the power grid, as well as savings in grid costs.
In the end, it all comes down to what kind of world we want to live in. At Greenstat we have a clear goal that a zero-emission society is both desirable and achievable if enough companies are determined to find the necessary solutions. Finally, this will result in both a better and greener world and more sustainable and profitable companies. 
Join us in Making Green Happen!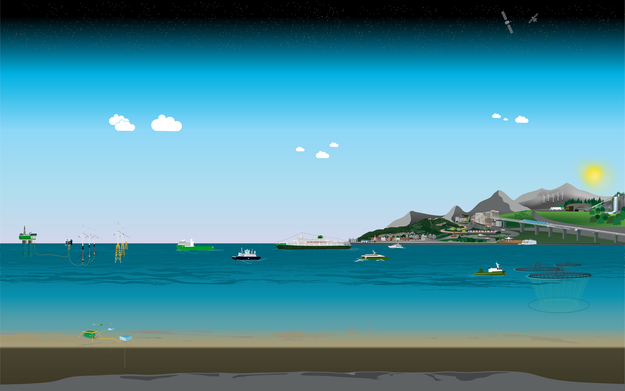 Vår affärs- och marknadssituation
Vår affärs- och marknadssituation
Greenstat and the people involved in the company are thought leaders when it comes to the future of energy systems with a specific focus on hydrogen and local energy systems. 
Greenstat is a technology neutral company focusing on business opportunities within the green energy sector. By basing the decisions on knowledge and being closely connected to the academic sector Greenstat has the best information available when making our decisions for the future. 
Greenstat has three different focus areas that requires three different approaches.  
Insight:
Through our daughter company Greensight we deliver analysis, scenarios, pre-studies and projects related to a better understanding of the future of energy systems. 
Competitors will be other consulting and advisory companies switching from other sectors to green energy. 
Hydrogen:
Greenstat will own and operate hydrogen production facilities where the product will be green hydrogen, labelled "GreenH2". The hydrogen market is expected to grow as the demand for zero emission solutions are growing. The political will to support hydrogen projects is also growing and from January 2017, ENOVA will be given a new mandate to support the introduction of hydrogen.
Greenstat is involved in most of the green hydrogen projects in Norway. As a company connecting the existing utility companies and the future hydrogen market Greenstat has achieved an attractive position where the company is invited to participate in some of the most interesting projects in Norway. 
Competitors would be established gas companies like Linde, Air Liquide and Praxair, but also utility companies seeking to expand into hydrogen. 
As a rule, Greenstat will seek cooperation with established companies to see how we could approach new markets together. 
Local Energy:
Greenstat will sell local energy to large energy consumers like industrial buildings, industry and neighbourhoods. Greenstat is involved in several projects where potential customers are seeking off grid or partially off grid solutions. It is expected that "socket parity" for local energy will be reached within the next few years. Greenstat will develop demonstration projects over the next years preparing the company for the market when it matures over the next few years. 
Competitors would be utility companies developing local energy solutions and business models and new players like Otovo that adopt new business models for solar panels in combination with batteries. 
Our achievements to date
We have started several projects in our three main fields. 
Hydrogen Projects: 
TiZir Tyssedal - Large scale hydrogen production, Pre-study
Mongstad - Large scale hydrogen production, Pre-study
Glomstad Hydrogen, Hydrogen production, pre-study/ investment plan (company founded)
Høyanger - Feasibility study for the Høyanger region
Lindås - Feasibility study for the Lindås region
Hardanger - Feasibility study for the Hardanger region
Maritime hydrogen - Study to look at hydrogen for maritime applications in Sogn og Fjordane
Large hydrogen carrier study - pre-project to look at operation and infrastructure related to H2 transport at sea. (applied for main project 18 MNOK)
Osterøy Ferry - Pre-project. Hydrogen production at key. 
Hydrogen car fleet in Bergen - Carried out a project to identify first mover fleet. Signed 23 contracts. 
Hydrogen Viking - Pre-project aiming to convert a Sunseeker Predator 95 feet to hydrogen power
++ (Greenstat is a front runner and well positioned within the hydrogen sector)
Local Energy projects
Floating home - cooperation to look at local energy production for a floating home in Bergen. 
Green gallery - mobile green gallery with solar panels and battery pack. 
Several requests related to developers seeking cooperation related to local energy systems
Insight projects
ZeVision (Zero Emission Vision) - research project supported by NFR to develop a decision support model for complex energy systems. 
Energy forecast project. Greenstat has developed the first "Energivarsel" that will be a new way of presenting complex energy information in an understandable way. Well suited for areas seeking higher insight such as education, politics, industry, media and more. 
The way ahead
Greenstat will continue to develop projects of strategical importance within hydrogen and will seek opportunities within local energy production whenever the market is ready.
Greenstat will be chasing opportunities within several areas and will try to reduce risk by not placing our bet in one basket. For the coming period Greenstat will not invest in any specific technology, but will be a technology neutral company choosing the best available technology for each project.  
Hydrogen will be one of the focus areas in 2017. In this sector, we will work closely with the power companies to coordinate a collective effort to position hydrogen produced from renewable energy as the preferred solution. 
Long term vision/Why invest in us?
Greenstat will develop a portfolio of companies making it a "Green Universe" where investors can invest their funds with a balanced risk, always knowing that the company will develop and invest in projects bringing us one step closer to a better and greener world. 
Investing in Greenstat will provide you with an opportunity to take part in an interesting company with drive and potential and have a share in the next green revolution in Norway
Through the projects developed by the companies in the Greenstat portfolio thousands of Green jobs will be created to provide opportunities for the future generations in Norway and abroad. 
After establishing profitable business models in Norway, Greenstat will explore opportunities globally, always seeking cooperation with the best players in the business.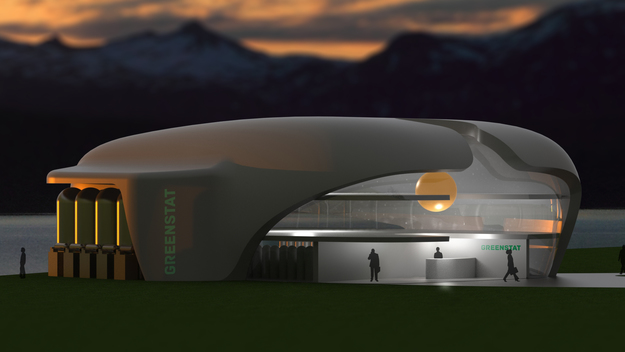 Vårt team
Vårt team
The founders of Greenstat are driven by a desire to change the world and are committed to use their knowledge and experience to make the world greener. All members that join the Greenstat team must share the same dedication for a better world and must agree that a zero-emission society is the ultimate goal that will motivate them to go to work and perform at the highest level. At Greenstat it is more to work than receiving a pay check. Here you come to make a difference! Luckily a lot of skilled people in Norway find this challenge to be rewarding and a some of them are already doing fantastic work here at Greenstat. 
We know there are many others that are eager to contribute and we work hard to develop projects where these talented people could play a role. 
To make sure we always are up to speed with the latest of trends, knowledge and market opportunities we also have partnerships with some key organizations who are equally as passionate about the future. To name but a few: University of Bergen, NHH, Christian Michelsen Research, HIB, NCE Maritime Cleantech, Trond Mohn, Hellenes, Sunnhordland Kraftlag and BTO.
Risker
Risker
Onoterade tillväxtföretag är investeringar med hög risk. Risker som finns i onoterade företag är t.ex. risken att förlora hela din investering, brist på likviditet på aktien, oregelbudna eller sällsynta utdelningar (vinstutdelning) och utspädning av din insats. Läs denna denna riskvarning noggrant innan du gör en investering.
Vi rekommenderar att du tar reda på investeringsmålet som du är intresserad i, diversifierar genom att investera i flera investeringsmål, och balanserar din portfölj genom att likvida investeringar. Vi rekommenderar även att du studerar noggrant riskbeskrivningarna som finns i målföretagens riskavdelningar, som du hittar i investeringsmaterialet.
Bifogat till investeringsmaterialet hittar du en kreditupplysning som kan vara relevant för att göra ett investeringsbeslut.
Investing in shares issued by Greenstat involves inherent risks. Prospective investors should consider, among other things, the risk factors set out herein before making an investment decision. The risks described below are not the only ones facing the Company. Additional risks not presently known to the Company or that the Company currently deems immaterial may also impair the Company's business operations and adversely affect the price of the shares. If any of the following risks actually occur, Greenstat's business, financial position and operating results could be materially and adversely affected.
A prospective investor should carefully consider the factors set forth below and should consult his or her own expert advisors as to the suitability of an investment in the shares.
Please note that the risks described below are not exhaustive, and other risks not discussed herein may also adversely affect Greenstat, its operations and future prospects.
The risk factors the Company is subject to are inter alia:
Market risks: General market risks, delayed market introduction of hydrogen vehicles and vessels, lack of industrial customers choosing green hydrogen, lower degree of decentralized energy production than anticipated, lacking or reduced political will to establish early stage markets within hydrogen and local energy.
To minimize market risk, Greenstat has made some strategic choices. We put our focus on industrial users of hydrogen and the public sector in our first years of operation, as opposed to the hydrogen transport sector, which is more exposed to market risk. This gives us a relatively secure industrial and public customer basis with a long time horizon. A crucial strategic element is that Greenstat will build several profitable and successful projects in the industrial and public sector first, and gain strength and valuable experience in order to take a leader position when a potential hydrogen transport market is up and running. This two-step strategic process both reduces Greenstat's exposure to market risk and lets us build solid, experienced based competence within production and sale of green hydrogen. Even though this reduced the overall market risk, the stability of our industrial buyers is still a crucial risk factor that cannot be eliminated.