Tunto Design aims to be the leading provider of lamps, light fixtures and lighting concepts for offices, hotels and other spaces that have an emphasis on architectural design. 
Detta innehåll är också tillgängligt i
finska
Vår berättelse
Vår berättelse
This pitch text has been adapted from our more comprehensive investor memo. You can find the memo in the attachments.
About Tunto
Tunto Design is a manufacturer of elaborated wooden design luminaires operating out of Järvenpää.
Tunto was founded in 2004; after this, the business focused on custom-made and design furniture manufacture until the year 2011. The founder of the company, Mikko Kärkkäinen, designer and CEO, was awarded the State Price for Design in 2015. Mikko Kärkkäinen and Tunto Design Oy possess ample experience in use of wood and the skills required for practical implementation of ambitious processes.
The company started manufacture of LED luminaires in 2011 owing to the interest sparked by numerous international awards; since then, the product portfolio has expanded to include five scalable product families. The Tunto brand has been developed in the long-term perspective, by participation in international fairs and industry events with impressive booths and active sales work targeted at recognised architect offices and high-level design stores. Currently, Central Europe is the primary market for Tunto. Tunto Design is an internationally protected trademark; the products are subject to design protection.
Tunto focuses on elaboration and application of new lighting technologies. Combination of wood design skills and LED technology results in luminaires perfectly suitable for spectacular historical sights, working environments, offices, and homes.
The LED and OLED luminaires of the Tunto range are an excellent choice for premises and projects that require a new approach to lighting as part of the overall design solution. Modern technology, refined wood material, and minimalist design language are seamlessly intertwined in the luminaires.
Tunto Design employs about ten handicraft and design professionals. Tunto Design has its own production facilities in Järvenpää; in addition to own personnel, the company employs around a dozen reliable subcontractors. The production premises and equipment have been upgraded with the help of two TEKES projects. Our creative, bold, and ambitions team has been involved in the development of manufacturing processes from the very beginning; through this, the company has acquired extensive expertise on how to combine wood and technology.
Tunto Design's competitive advantages:
Forerunner in combining wood and technology in an innovative way
First-class service know-how and lighting solutions
Award-winning products that can be easily customized to projects
Credibility from international technology partnerships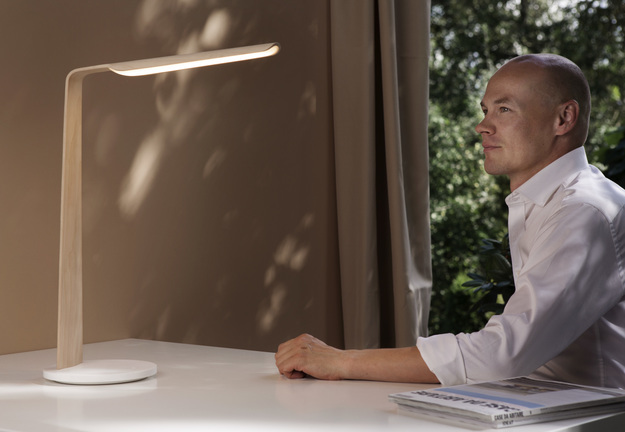 Vår affärs- och marknadssituation
Vår affärs- och marknadssituation
Business Model
Tunto Design Oy produces high quality and innovative wooden LED luminaires intended especially for the demanding needs of professionals, such as lighting designers and architects. Top-end design and lighting stores constitute another important sales channel. Currently, Central Europe is the primary market for Tunto Design.
Tunto Design is a pioneer in LED and OLED luminaires
Tunto has constantly kept its finger on the pulse and actively followed the breakthroughs in lighting technology. OLED (organic LED) is the latest technology in the field of lighting. Thin OLED panels offer new possibilities for luminaire design. Tunto co-operates with Osram and the Fraunhofer Institute; the efforts are directed at the development of various solutions involving flexible OLED panels. In addition, Mikko Kärkkäinen from Tunto Design is one of the official 'OLED innovators' chosen by Philips. The importance of the OLED market on the international level is expected to increase greatly in 2018-2022.
Combination of Technology and Wood as a Competitive Advantage
Tunto Design knows how to combine design, wood, latest technologies, and innovative control electronics in its products in a high-quality and professional manner.
Luminaires by Tunto Design stand out on the market owing to their manufacturing processes and product design language. The wood laminate moulding technology has been developed in-house, enabling integration of the technical components in the product already in the moulding stage. Technical applications have been designed to allow scaling for different product variations.
To ensure excellent illumination, the LED solutions and control gear used in our products represent the highest quality available on the market.
Projects and Custom Products
Design offices focused on projects make up our most significant customer group. Tunto luminaires are an excellence choice for hotels, offices, hospitals, parish facilities, and restaurants.
Tunto products have already been utilised in several international projects; the references include Monastery Grafrath in Germany, Finland's Representation to the EU in Brussels, and Mercer Hotel Barcelona. The latest project involves customized luminaires for the Töölö library.
The luminaires by Tunto Design are customizable owing to their modularity. The innovative production methods developed by Tunto allow swift implementation and modification of new LED and OLED technologies, which means excellent profitability.
Technical Skills for Sales Support
Tunto Design's strengths include skilful technical support; all of the different product variations and combinations are tested at the company's own laboratory. As part of our service concept currently developed, we will also offer our customers lighting design, which is of quite substantial importance in Central Europe, especially in connection with project sales.
Growth
The measures necessary for growth have already been implemented: the product range, the production facilities, the professional staff, as well as the established subcontracting network and extensive sales network.
By strongly increasing our sales efforts and sales support, our modular range enables us to respond quickly to the growing demand.
Tunto Design's operational model in a nutshell
Success relies on the domestic and international project sales and wholesale of unique, top quality designed wooden lights.
First-class service know-how and lighting  solutions for customers
Technical know-how and support
Lighting design
Compatibility with all light control systems
Forerunner in design lights and LED and OLED technology
Internationally awarded light products
Professional in handling wood
Partnerships with the best
Proprietary production and technology
Acquisitions
Product development
Own production
Wide, top-quality subcontracting network
Cost-effective international and domestic sales
Agents
Importers
Design agencies
Own project sales
Sales to retailers
Vårt team
Vårt team
STAFF AND ORGANIZATION
Multidisciplinary management and administration
Tunto Design's administration is comprised of multidisciplinary skills and know-how. The company possesses experience in company leadership, financial management, board membership, research and development projects, sales and marketing, including deep knowledge of various industries and recruiting skilled know-how.
Own training, specialized experts
Tunto Design's versatile production demands specific in-house training for new employees, because there exists no direct formal education for entering Tunto's highly specialized line of business. The production workers must have, at the minimum, carpenter's professional education or equivalent. Tunto Design trains its employees in all Tunto light models, their production techniques, electronics assembly and testing.
The company has a combined amount of 60 years of know-how in wood and 30 years of know-how in electronics. The know-how is divided among all employees, resulting in extremely high-quality design light products. As a result, according to the employees, work diversity is best part of working at Tunto Design.
Tunto Design, share of ownership:
Mikko Kärkkäinen 74,1%
Feelis Helsinki: 22,2% /Investment company focused on industrial design
Sini Zannoni: 3,7%
Board: Mikko Kärkkäinen, board professional Niku Oravainen, Feelis Helsinki (one board memberships), Jari Lukkarinen.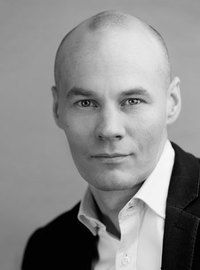 Mikko Kärkkäinen
CEO
Company founder, CEO, creative designer, carpenter/artisan. Entrepreneur for 16 years, versatile experience in the field. Responsible for product design, financial management and project sales.
https://fi.linkedin.com/in/mikko-kärkkäinen-54788ab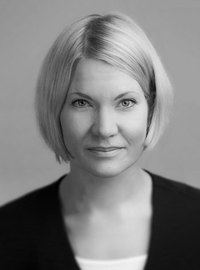 Sini Zannoni
Marketing and sales
Specialist Qualification in Marketing Communications (graduation 2016) Financial management, export assistant, Elopak Ltd. (2 yrs.) Benetton, salesperson (2 yrs.) Worked at Tunto Design since 2010 - Marketing communications - Training, contracts and assistance of sales representatives and importers - Project sales support, creation and maintenance of new contacts - Events & fairs, customer visits, updating communication materials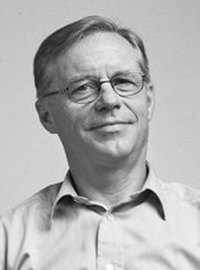 Niku Oravainen
Professional board member
Extensive experience in: - international projects - growth company consultation and outsourced CEO operations - software company management (60 employees, sold in 2001) - strategic leadership consultation - working as an investor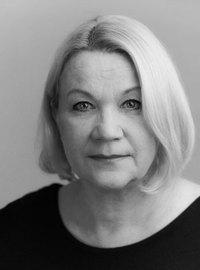 Sinikka Zannoni
Orders and financial management
Vocational Qualification in Business and Administration Mex Finland, sales assistant (5 yrs.) Head of Logistics, Bürgert (6 yrs.) Tunto Design Oy, financial management (3 yrs.) - Orders and invoicing - Deliveries Tunto and Secto - Contact person between accounting and employees Worked at Tunto Design 2007-2010, began new employment relationship in 2015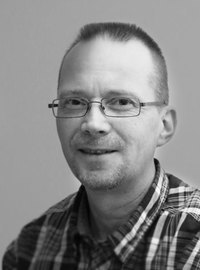 Jari Lukkarinen
Operational manager
BSc / Engineer / telecommunications Technology, design, testing, sales & marketing, research, operational development (27 years experience) CEO of Eleforss Ltd. for 3 years - Quality system creation and development - Production efficiency development and monitoring - Service concept development and key performance indicators
https://fi.linkedin.com/in/jari-lukkarinen-52a28419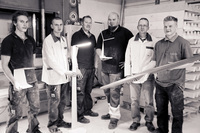 Production, carpenters and electronics assembly
Risker
Risker
Onoterade tillväxtföretag är investeringar med hög risk. Risker som finns i onoterade företag är t.ex. risken att förlora hela din investering, brist på likviditet på aktien, oregelbudna eller sällsynta utdelningar (vinstutdelning) och utspädning av din insats. Läs denna denna riskvarning noggrant innan du gör en investering.
Vi rekommenderar att du tar reda på investeringsmålet som du är intresserad i, diversifierar genom att investera i flera investeringsmål, och balanserar din portfölj genom att likvida investeringar. Vi rekommenderar även att du studerar noggrant riskbeskrivningarna som finns i målföretagens riskavdelningar, som du hittar i investeringsmaterialet.
Bifogat till investeringsmaterialet hittar du en kreditupplysning som kan vara relevant för att göra ett investeringsbeslut.
POSSIBLE RISKS RELATED TO COMPANY OPERATIONS
Sales forecast
Having completed several large-scale product development projects, insufficient input to sales operations; if Tunto cannot allocate enough resources to sales, the company will not achieve as fast and necessary growth. This could be a significant business risk.
Offered projects (1.6 M€ worth of offers in the last 12 months) must be realized with as high percentage as possible.
Finalizing the projects are of long time span. Yet 2016 has started well as predicted. Several large projects will be realized in the spring of 2016. 
Cash flow
Limited working capital might have negative effect on the management of stock, delivery speed and reliability of delivery and thus it might hinder growth.
Production and delivery risks
Failing in responding to growing demand leads to mistrust in the markets, resulting in customers choosing competitors over Tunto Design.
Organization
In the case of key personnel leaving the company growth could be hindered. However, this risk is reduced by the systematical tools and documentation that have been built for production, sales and management.
Tunto Design constantly has in its possession: all customer registers by segment, project follow-up, offered projects, contacts. This reduces the risk that could result from sudden personnel changes.
Risks related to overall economic situation
Poor economic development of domestic and international markets can have an unfavourable impact on the company operations.
However, Tunto Design's collection has been designed to be global, meaning that the company is not reliant on possible disturbances in a single market area.
Risks related to funding
The available of capital to fund growth
Rise of interest rates
Uncertainty in the financial market combined with tightened bank regulations could effect company funding unfavourably
Debt service ability
The indebtedness of the company migh have negative effect on the business
The current growth predictions combined with competitive purchases indicate that Tunto Design is able to cover its debt service.
Note: the company has been able to take care of all its commitments and obligations with the current sales.