Spirits of the North - ROUTA Distillery
Routa Distillery is launching the awesomeness of Finnish Moonshine to an unsuspecting global audience.
Detta innehåll är också tillgängligt i
finska
Vår berättelse
Vår berättelse
Routa Distillery is a Finnish distillery carrying on the tradition and work of the most famous Finnish moonshine distillery, Kiteen Pontikka. Routa aims to revitalise the classic moonshine for the Finnish market and also launch the awesomeness of Finnish Moonshine to an unsuspecting global audience.
Building on a strong heritage
The story or Routa Distillery begins with the 2014 retirement announcement of Aate Laukkanen, the grand old man of Finnish moonshine, founder and owner of Kiteen Pontikka. Suddenly The future of Finnish Moonshine was in jeopardy.
A worried group of Finnish enthusiasts and experts in various fields decide that something needs to be done. The legacy of Finnish moonshine needs to be preserved and developed. A core team is quickly assembled including the driving forces behind the global crowd-funded movie phenomenon Iron Sky, the most known moonshine salesman in Finland, marketing & event gurus who have worked with global brands such as Nokia and an art director / graphic designer whose work has been used by Burton snowboards and numerous skateboard- and surf-brands around the world.
Routa Distillery is formed and plans are set it motion to buy Kiteen Pontikka and continue and expand its operations both in Finland and globally.
Introducing a crowd-owned distillery
From the start it was clear that a modern distillery needs a modern structure and a fresh new way of running the business. That's why Routa is among the first crowd-owned distilleries in Finland and one of the only ones in the world.
We at Routa believe in the power of ideas and recognise that ideas can come from anywhere. So the more ideas and people creating ideas for us the better. The more passionate owners we have who can "poke the box" and help improve every aspect of what we do the stronger we are.
That's why we want you onboard. To help us build a global success story based on a strong tradition dating back hundreds if not thousands of years.
As a Routa Distillery owner you can actively take part in the development of the company, our brands and our products via the Routa owner community. The community is an open platform where all aspects of our business are discussed and developed openly. New product ideas are tested, branding of new products can be commented on and new marketing schemes are being developed - together with our owners from around the world.
In essence each owner can truly affect the success of Routa and through that the profitability of their investment. In addition to this each owner will of course be entitled to dividends and various other owner benefits listed later in this pitch.
The Brands, The Plan
The first step on the Routa journey is to revamp and relaunch Finland's most iconic and known moonshine brand and take back a top spot in the the Finnish hard liquer market.
Next we will take this classic Finnish brand to a global market and in addition develop more products for various audiences around the globe the first being a brand new Moonshine brand inspired by the crowd-funded global hit movie Iron Sky and it's sequel Iron Sky: The Coming Race launching in 2017.
In addition, the milder alcoholic beverages are part of the company's product development strategy while not excluding non-alcoholic products. We also have active collaboration with Finnish breweries, vineyards and other companies producing alcoholic products.
This is just a start and as an owner you will be a part of the team developing, working on and helping us create these and other new products.
Our Target
Routa Distillery aims to create long-lasting and timely alcoholic beverage brands targeted to both domestic and international markets.
In Finland, the objective is to get 1-3 of our products to be among the ten most sold products in their own product category and one to be among the top five. Additionally, the aim is to develop an international beverage brand, that will be the most successful and sold Finnish alcoholic beverage export of all time.
Our Values
Routa Distillery has a strong foundation in the values of the Finnish people - honesty, hard work and respect for nature.
We will use Finnish labour whenever possible, use local pure ingredients from Finland and ensure the most ecological methods possible are used in every step of the production, packaging, distribution, sales and marketing of Routa products.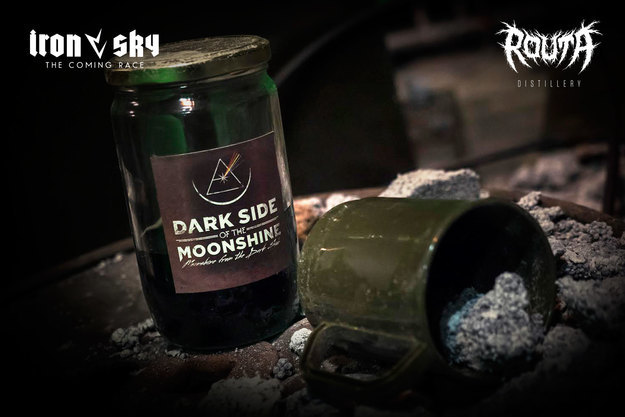 Vår affärs- och marknadssituation
Vår affärs- och marknadssituation
Current financial state of the company
The financial status of the company is stable, because the company is currently free from debt and will remain debtless in the future. The production of the company is based on its own production facilities. In addition, the company will have stable and constant cashflow which is based on the long-lasting sales of Kiteen Kirkas in the Finnish market.
Market situation
Our flagship product will be "Kiteen Kirkas", a clear leader in the moonshine category in Finland with an approximate market share of 80% in 2014 based on our discussions with Alko. It has maintained that position for over 20 years with it's success being based on a well-known trademark and high quality.
Most of the products produced by Kiteen Pontikka have been sold and delivered through Alko, but Routa Distillery will develop the supply chain by establishing taxfree wholesale strorage facilities in Tampere and Helsinki. The wholesale facilities will also serve the needs of our partners.
Our biggest growth and opportunity lies in our international expansion. The export markets offer substantially higher potential compared to the domestic market and even one successful product in for instance Germany means sales of several million litres.
The global experience of our core team enables us to quickly build compelling brands targeted for new markets and our logistics expertise and networks help us rapidly and effectively launch new products around the world. Partnerships such as the collaboration with Iron Sky Universe help us fast track this even more.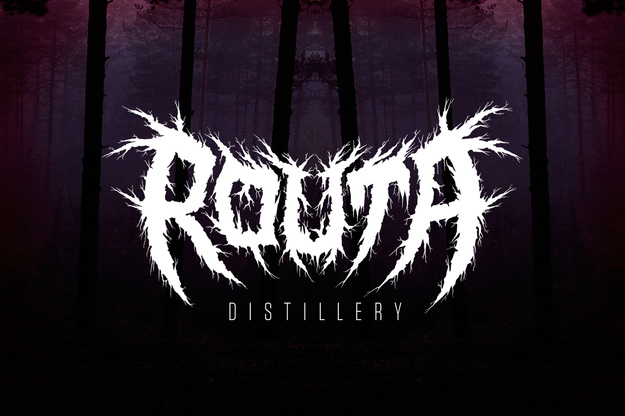 Vårt team
Vårt team
Our core team is a multi talented group of passionate experts with talents ranging from selling and production of alcoholic beverages to marketing and brand creation giving us a clear advantage in both domestic and global markets.
And with the help of our active investors, stakeholders and partners we are more than well equipped to keep on pushing the envelope and re-inventing the industry continuosly.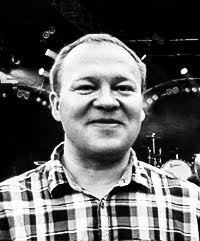 Visa Haikarainen
Head of Sales
Visa has a long track-record in the beverage industry - ranging from sports drinks to selling moonshine. Previously he has worked with Maratonic, Olvi, Hermannin viinitila and Kiteen pontikka. Visa is responsible of sales and marketing in Finland. He is also actively in touch with our investors, stakeholders and partners.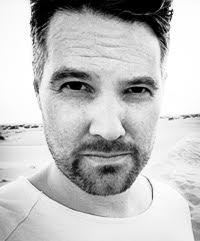 Jussi Solja
Head of Marketing, Founding Partner
Jussi has over 20 years of global experience in online marketing, brand development and strategy. At Routa Jussi will focus on crafting our marketing strategy, community development and product / brand development. Over the years Jussi has been working both on the agency and client side. He ran the global digital marketing for Nokias flagship Nseries phones, was a founding partner of one of Finlands most succesful advertising agencies and helped create Petri Nygård - a pop culture phenomenon with more than 30 million video views on YouTube.
https://www.linkedin.com/in/jussisolja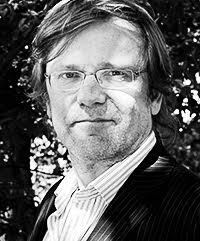 Tero Kaukomaa
Head of Business Development, Chairman of the Board, Founding Partner
Tero has a long and awarded career in movies through which he has extensive experience in crafting stories, building unique IP's and getting them seen by the world. Tero studied marketing and business in Helsinki and graduated in 1987. In 1997 Tero founded Blind Spot Pictures and has produced or co-produced more than 20 feature films around the world including Lars Von Triers Dancer in the Dark, Jan Troells Everlasting Moments, AJ Annilas Saunia and Jade Warrior, Pernilla Augusts Beyond and Timo Vuorensolas Iron Sky.
https://www.linkedin.com/in/terokaukomaa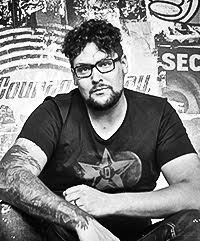 Timo Vuorensola
Head of Product Innovation, Founding Partner, Director
Timo is an internationally known movie director and a globally respected pioneer of the crowdfunding movement. At Routa he will inject his considerable global expertise and creative vision to product development, community creation and crowd-funding. Timo directed his first movie Star Wreck: In the Pirkinning when he was 25 years old. The movie went on to be a global online phenomenon and Timo followed it up with the globally released indie-hit Iron Sky. In addition to directing Timo is and has been involved in developing the crowdfunding model, marketing, community development and promotion of all his films.
https://www.linkedin.com/in/leonblank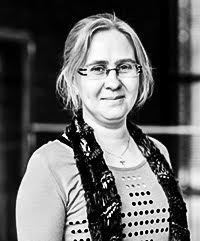 Sanna Sintonen
Head of Production, Member of the Board, Founding Partner
Sanna has been making a career in academic world and holds an M.Sc. (Industrial engineering and management) and a D.Sc. (Economics and Business Administration) but at Routa she will be responsible for production of moonshine as well as other products. She will also take actively part in product development.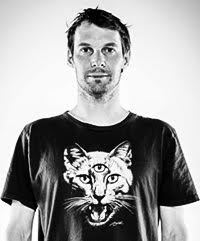 Jari Salo
Creative Director, Member of the Board, Founding Partner
Jari has more than 20 years of experience in marketing and graphic design. Jari has been a founding partner in multiple agencies and among his various credits has worked with beverage brands such as Jaloviina, Olvi, Red Bull and Koskenkorva. Jaris core strength is brand identity development and graphic design and naturally that is exactly what he'll focus on at Routa.
http://www.jarisalo.com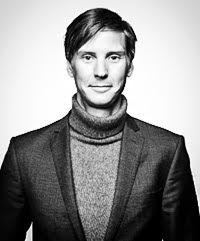 Staffan Nyström
Head of Logistics and International Operations, Founding Partner
Staffan has more than 15 years of experience in international marketing, event management and also has years of experience in the restaurant business. At Routa Staffan leads our international expansion and also handles logistics.
https://www.linkedin.com/in/staffannystrom
Risker
Risker
Onoterade tillväxtföretag är investeringar med hög risk. Risker som finns i onoterade företag är t.ex. risken att förlora hela din investering, brist på likviditet på aktien, oregelbudna eller sällsynta utdelningar (vinstutdelning) och utspädning av din insats. Läs denna denna riskvarning noggrant innan du gör en investering.
Vi rekommenderar att du tar reda på investeringsmålet som du är intresserad i, diversifierar genom att investera i flera investeringsmål, och balanserar din portfölj genom att likvida investeringar. Vi rekommenderar även att du studerar noggrant riskbeskrivningarna som finns i målföretagens riskavdelningar, som du hittar i investeringsmaterialet.
Bifogat till investeringsmaterialet hittar du en kreditupplysning som kan vara relevant för att göra ett investeringsbeslut.
The capital raised with Routa Distillery's share issue is to be used for a business purchase. The pitch texts have been written from the premise that the business purchase is carried out. Prior to the business purchase Routa Distillery has no business activities.
In its entirety, the alcohol markets are challenging. The consumption of hooch has been decreasing in Finland, but this is not seen as an obstacle why the sales of products of Routa could not increase their volume, because in the light of statistics, the consumption of hooch in Europe is still more than 20% of the total alcohol consumption.
The market share can also increase through competing with existing producers. Consumers have expectations toward novelty. It is possible to awake the regressed market with strong and distinguished trademarks and capture even large market shares from traditional competitors. In addition, it is expected that when the awareness of the origins of the products increases, the products produced from domestic high-quality raw material will become more popular.
The financial status of the company is stable, because the company is debtless and aims to remain so in the future.
In addition, the company will have stable and constant cashflow which is based on the long-lasting sales of Kiteen Kirkas in the Finnish market.
The definition of current value of Routa is based on expected revenue in the future. The investment in the company is long-term and we expect profits to realize after a few years, but being among the shareholders is considered to be beneficial and valuable and nonmeasurable with general financial tools.
When estimating the profitability, it must be remembered that tapping into the selection of Alko and being successful there could take several years. The brand of Kiteen Kirkas is at the moment in the standard selection in Alko and increasing its sales to more than 0,3 milloin litres requires that the brand will be raised to be as well-known among consumers as it was in its best years.
The risk, their probabilities, avoidance and minimizing
External factors
Political environment: alcohol policies. Main course for avoidance is the active following of political decision making and the anticipation of effects and fast reacting.
Social environment: the authorities. The risk can be avoided by actively communicating with authorities, and making inquiries beforehand.
Technical environment: long lasting power failure or fire. Risk can be avoided with sufficient stockpile, with reserve power (if necessary) and with continuously updated insurances.
Industrial environment: recession. Risk is already taken into account concerning currents economic situation, and the operation will be fitted to the circumstances.
Market environment: competing products. Risk avoidance is based on continuous product development, high quality products and keeping the company active in the market.
Competitive environment: regulated business field, inhibited price competition and marketing restraint. Risk avoidance is conducted with sensibility and continuous following of the market progress.
Financial environment: failure in directed issue. Risk is avoided with well executed issue of shares and by fitting the operations to the financing situation.
Internal factors
Organization and personnel: staff losses. Risk avoidance is based on having skillful employees in reserve and devoting the commitment and engagement of employees to company.
Production: machinery breakdowns. Risk can be avoided with sufficient stockpile and with regular maintenance operations.
Finances: taxation, additional investments. Risk avoidance is based on strict monitoring and planning.

Other information regarding the share issue:
 
The Company will issue 1,400 - 2,500 shares through Invesdor's platfrom. Please note that the Shareholder's Decision states the Company may issue 9,000 shares in total which can lead to dilution.
Articles of Association includes redemption and consent clauses

Because the company's first fiscal year has yet to end, no balance sheet book is provided in the attachments.

New investors will need to adhere to Routa Distillery's minority shareholder agreement (attached).