Runteq – changes the way runners move
Runteq introduces the world's best app and wearable for recreational runners. The unique solution coaches all running lovers for higher enjoyment, better performance and prevention of injuries. Runteq makes better and joyful runners worldwide.
Vår berättelse
Vår berättelse
The story of Runteq started in spring 2010 at a sport store in Tampere, Finland. After a gait analysis by a physiotherapist, the founder of the company realized that running technique has a great impact to running related injuries. But there were no personal monitors on the market to analyse it. It had to be done!
Runteq Ltd was founded in the turn of 2011/2012. The first product version was made available in spring 2013 for selected professionals like coaches and testing labs. We got great feedback from our customers (Elixia Tampere, Varala Sports Institute, TheRunningLab (UK) and Sport Surgery Clinic (IRL)).
Nevertheless, the recreational runners we met were really interested in the product. They encouraged us to start developing a full-blown solution for consumers. Our team introduced the details of the Zoi product in September 2014.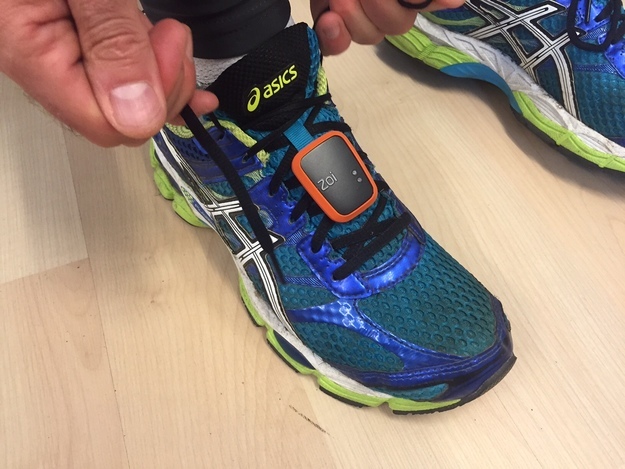 Vår affärs- och marknadssituation
Vår affärs- och marknadssituation
Market
Running is the purest and simplest form of exercise. The number of people who exercise by running is growing worldwide. We estimate there are about 30 million aspiring recreational runners in Europe and 20 million in the USA.
The trend of fitness technology (e.g. heart rate monitors, GPS wrist computers) growth is showing no signs of stopping. The fitness-minded are expected to be more concerned with how to interpret the information and use it to customize their workouts and achieve bigger and better results.
Business Opportunity
Even 80% of recreational runners get injured at least once a year. They like to train, but injuries force them to rest, which forces them to seek out information on how to prevent injury.
As humans, we want to set and break personal records. Simply, we want to run faster. To achieve this, it is important to stay healthy and to enhance running skills. The proper running form and technique is a skill and it can save up to 30% of energy and improve running times by 20%. That is often neglected part of training, even in the professional running coaching.
Runteq helps people to run smarter, faster and prevent injury by providing accurate information about running technique and giving evidence-based personal guidance for training.
Our Product and its status
Our key product is a running coach app combined with the smart wearable sensor. The product, Zoi®, is a wearable personal solution that monitors and analyses running technique continuously and gives feedback on running, both during the exercise and after it. Please read more about our product at our web page.
We are working on the final details of the iPhone app. The sensor product is ready for mass production immediately. We will start the production in Finland. The functional design and reliability electronics of the Zoi® sensor are the result of several careful design and testing rounds.
Revenue Model
Our revenues are coming from the sales of
smart wearable sensor units (Zoi®) and its accessories
in-app and out-app features of running app, one-time and subscription based pricing (through App Store and Google Play)
ads/promotion in the running app
In the beginning, our business focus is in running sports, but while our technology is on the market, we are going to investigate the business opportunities in other sports like skiing, skating, dancing, boxing and swimming.
Competition
Evaluation of running form/technique has typically been done by coaches (naked eye) or with video or slow motion camera. A personal coaching session takes typically 1-2 hours and costs 100+ euros.
During last year, the personal running monitoring market has seen new activity while several small and some bigger companies have introduced their own solutions for runners (Moov, Stryd, runScribe, Gaiteye, Sensoria, Stridalyzer, Kinematix, Garmin).
While most of the competitors are focusing on providing basic biomechanics information, Runteq refines the data to the form of meaningful and understandandable information and individualized training instructions.
Go-To-Market
We have an aggressive international sales plan. The first product shipments are scheduled to November for our pre-sales customers. Then, our own webshop will be opened too. The projected sales for the year 2016 is 20 000 devices.
We have signed the letters of intent with several reselling organizations in Europe. These resellers are now expecting us to provide them with product samples for evaluation and sales training purposes. We expect to start sales of Zoi in the beginning of the running season in February, at latest.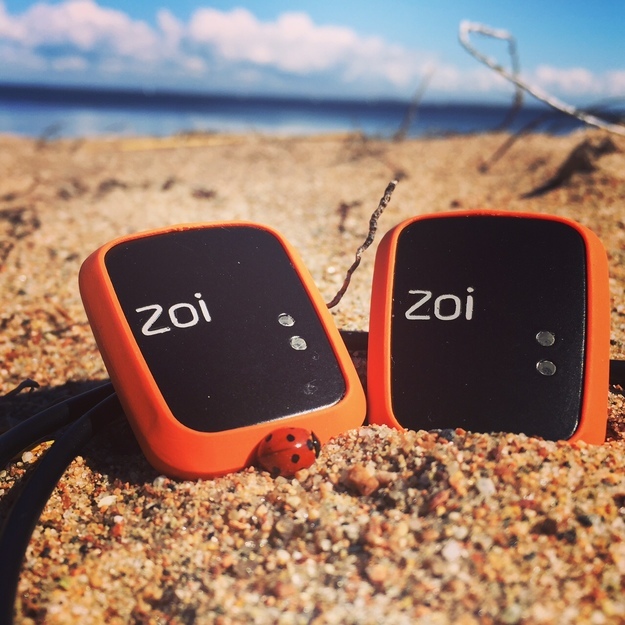 Vårt team
Vårt team
Executive Team
Our team has a solid background in developing products, mobile software and hardware.
Trusted design and hardware partners
We have teamed up with award-winning design Vesa Jääskö and Oulu-based electronics design company iProtoXi Oy.
Shareholders
Our current shareholders include almost 50 private Finnish persons and companies who have already joined to ramp-up the business and support its persistent and experienced team.
Board and Advisory Board
Runteq's Board members and advisors are seasoned professional 
Riku Granat, Chairman of the Board worked as Senior Vice President at Accenture and hold several VP positions in Nokia Corporation. Currently, Riku works in Varala Sports Institute as Chief Commercial Officer.
Jari Lamminen is the founder of Fysioline Ltd, Tampere-based growth company in fitness and wellness business.
Jari Pasanen has a long and extensive experience in top level management  and leadership positions in many companies (including Sitra, Nokia). He has served as an advisor to several companies from early stage startups to large private equity funds and been a board member in a number of publicly listed corporations and growth companies.
Extensive Expert Network
We collaborate with international experts in biomechanics, physiotherapy, sports medicine and running coaching . Our growing collaboration with Finnish running communities and competitive runners makes us to get instant views and feedback how to improve our wearable device and coaching apps.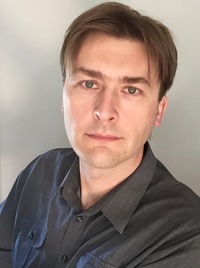 Tommi Ojala
Chief Executive Officer, Innovator, Seasoned product manager
Tommi has over 20 year experience in advanced technology projects and ventures, ranging digital maps, navigation apps, graphics acceleration and homescreen app in smart devices. Tommi loves orienteering, recreational running and playing guitar.
https://fi.linkedin.com/in/tommiojala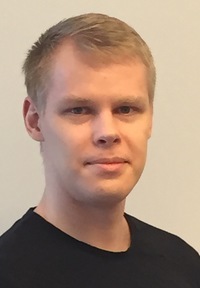 Juho Blankenstein
Chief Technology Officer, iOS Software Developer
Juho is software and signal processing professional that turns ideas to implementation in incredible fast. He masters algorithms, iOS and web programming.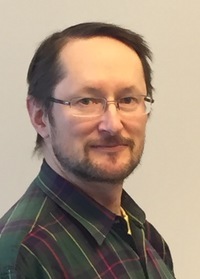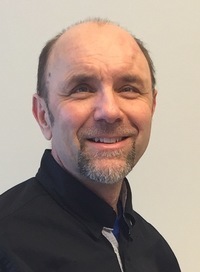 Jari Hemmilä
Head Coach, Blogist
Jari is a running coach, author of running book, editor of Runner's World Finland (2002-2005), former competitive endurance runner, and the world champion of cross country running in his age-group. Jari has develop the training plans for Zoi product
Risker
Risker
Onoterade tillväxtföretag är investeringar med hög risk. Risker som finns i onoterade företag är t.ex. risken att förlora hela din investering, brist på likviditet på aktien, oregelbudna eller sällsynta utdelningar (vinstutdelning) och utspädning av din insats. Läs denna denna riskvarning noggrant innan du gör en investering.
Vi rekommenderar att du tar reda på investeringsmålet som du är intresserad i, diversifierar genom att investera i flera investeringsmål, och balanserar din portfölj genom att likvida investeringar. Vi rekommenderar även att du studerar noggrant riskbeskrivningarna som finns i målföretagens riskavdelningar, som du hittar i investeringsmaterialet.
Bifogat till investeringsmaterialet hittar du en kreditupplysning som kan vara relevant för att göra ett investeringsbeslut.
The following issues may have an impact to the value and business of the company
availability of the funding
capability to keep the key executive persons in the company and recruiting new employees
capability to protect Intellectual Property Rights and defend possible claims of infringement
Success in developing technology, marketing for new products
actions of business partners and the continuity of their own business