Mini-Holding Oy, self storage in Tallinn
Minilaod Oü, owned 100 % by Mini-Holding Oy is a self storage company in Estonia, and one of the first of its kind in the area. Now when all our storage units are rented, we wish to expand in Tallinn, Estonia and the Baltic States.
Estonia's laws and regulations require a prospectus when Estonian investors are offered securities for a total value equal to or greater than 100,000 €. A prospectus is not feasible for Mini-Holding's share issue due to the costs of having one made. Therefore Mini-Holding's shares will be offered to Estonian investors up to a total maximum of 99,999 €. Estonian investments exceeding this amount will be refunded at the end of the offering.
Vår berättelse
Vår berättelse
I got the initial idea of self storage year 1987 when I was at a 15 years class reunion with my high school class in Faifield, Iowa where my progressive and visionary parents had sent me as an exchange student 1971 - 1972.
A fellow student had established a succesful self storage company in the town and he showed me how it works. In the US the business of self storage had already begun in the 70's, but we did not have any in Europe at the time.
At the end of the 80's time wasn't right to begin in Finland because business on the whole was booming, but the economic recession in the 90's changed everything.
Suddenly there was a lot of moderately priced bulk storage space in the market and I established the first company in this line of business in Finland, Espoon Minivarasto Oy in 1993 with my business partner at the time. I was the managing director of the company from its founding 1993 to 1996 before moving to Stockholm. . In Sweden I was the managing director of Minilager i Stockholm AB 1996-1998.
We grew the business to a chain of eight self storage sites in Helsinki, Tampere, Turku and Stockholm, Sweden. We were the first in this line of business in each of these cities.
Year 2001 I moved to London and worked for a couple of years for the biggest self supplier to the self storage industry in Europe, Steel Storage Ltd, as a contractor building clients' self storage facilities all over Great Britain and continental Europe.  
Years 2003 trough 2010 I worked again as the managing director of Espoon Minivarasto Oy. In March 2009 we sold the whole company to Pelican Self Storage. At the time of the sale I owned 71% of the company, the rest of the shares being owned by members of my family, who had invested money in the company already at initial stage.
I had been following the Estoninan market a long time, especially in Tallinn, and realised there were no companies there in the field. After having left Espoon Minivarasto Oy one and a half year after having sold it, in August 2010 I immedietely established Minilaod Oü, that was the first in this business in Tallinn. At the same time I established Mini-Holding Oy, that owns Minilaod Oü 100% and has been financing it and investing through it and providing the working capital.
More information: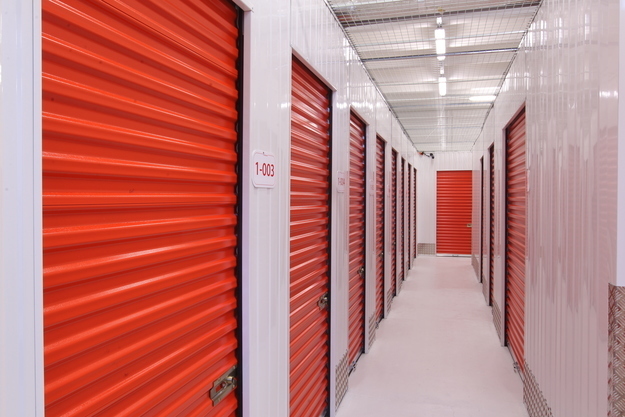 Vår affärs- och marknadssituation
Vår affärs- och marknadssituation
BACKGOUND INFORMATION
We rented out the first storage units to customers in February 2011 at the address Pärnu Maantie 142, Tondi Ärikeskus, 11317 Tallinn, where also our office and store are situated.
Our office is in a visible spot by the main road from Tallinn to the south, Pärnu Maantie, which is the busiest traffic route in Tallinn and also has a tramway going by our office. Our visible location brings us customers and when a client interested in finding storage space is searching on the web we are extraordinarily well visible in Google searc results.
We also have collaboration agreements in writing with all major real estate agents in the area, who receive a fee (1 month's rent) for bringing us customers and customers get a 15% discount on the rent if they are clients of the real estate agents in question.
We have been growing our operations in Tallinn three times since 2011. As of know, we have rented gross storage space 1 205 m², of which 836 m² is net space that can be rented to customers. We have on our premises 176 self storage units, the usage of which ranges between 95 to 100%. Due to good planning the floor space usage efficiency is as good as 69.3%, well over industry average of 60% - 65%.
As happened before in Finland when we started our operations, our growth in the beginning (2011-2013 ) was rather slow. In the beginning of 2014, suddenly all our storage unitse were rented and we had to send potential customers away since we didn't have units to rent, as our most popular units (2-4 m²) were all rented out.
Our occupancy rate at Minilaod Oü has been exceptionally high comapared to the average in this line of business. The cash flow is steady and our solvency (ability to pay bills - on time) is good. The cash flow of the company is distinctly positive and has produced in the last years a surplus, before investments: 2000-4000 € per month.
OUR GROWTH PATH
The diagram below "Stage 1-3 occupancy" shows the rental situation of the rentable storage units at the end of 2015. The situation is that only one storage unit 5 square meters was free. All the other 129 of 130 had been rented out already.
Expansion stage 4  (153.2 m2 and 46 storage units)  was finished so that first units were rented start of November 2015. By February 2016 almost all the new units were occupied. The figure below "Stage 4 occupancy" shows how the stage 4 got rented in the first four months
The stage 4 income flow in January 2016 is ca. 2.400€, in February 2.900€ and from March onwards 3.624€/month.
The situation with all the 176 storage units is that as stage 4 fills up, we are not able to rent out storage any more units and because of that, the Minilaod Oü growth strategy has been re-evaluated. More about this in section "Uses of funds".
THE KEY TO OUR SUCCESS
Polite, friendly and flexible customer service is our strongest asset - both over the phone and at the office. We have received plenty of positive feedback from our customers for our exceptionally high level of customer service. This is exceptional in Estonia. The thanks for this belongs to our outstanding staff.
On top of our great customer service we also have warm, tidy, well lit, and secure storage facilities that our customers just won't stop praising.
All the storage units are at street level with easy access. Customers can use their storage units 24/7 and all premises have access control and CCTV systems. The motorised lift doors with electronic access control can be operated from a cell phone and our staff is available even outside our office hours.
Our premises have round-the-clock security camera monitoring and the security guard permanently at the premises will also help those customers in need of a helping hand outside office hours.
See more at http://www.minilaod.ee/en/
Watch the pitch video in English.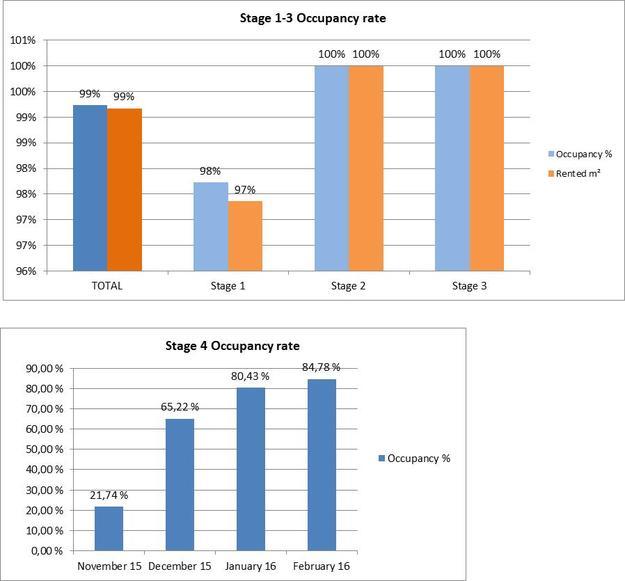 Vårt team
Vårt team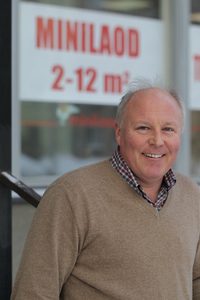 Tuomas Kurittu
Tuomas works as the Managing Director of Minilaod Oü and Koti-Medi Oy, which he also owns with her wife and other investors
Tuomas is a 'serial entrepreneur' that has established many companies during his career. His way of doing things is to establish a business, grow it big enough and then sell it – normally to investors or to bigger operators in the same line of business
https://www.linkedin.com/pub/tuomas-kurittu/75/261/83a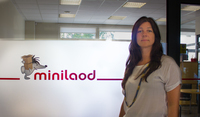 Risker
Risker
Onoterade tillväxtföretag är investeringar med hög risk. Risker som finns i onoterade företag är t.ex. risken att förlora hela din investering, brist på likviditet på aktien, oregelbudna eller sällsynta utdelningar (vinstutdelning) och utspädning av din insats. Läs denna denna riskvarning noggrant innan du gör en investering.
Vi rekommenderar att du tar reda på investeringsmålet som du är intresserad i, diversifierar genom att investera i flera investeringsmål, och balanserar din portfölj genom att likvida investeringar. Vi rekommenderar även att du studerar noggrant riskbeskrivningarna som finns i målföretagens riskavdelningar, som du hittar i investeringsmaterialet.
Bifogat till investeringsmaterialet hittar du en kreditupplysning som kan vara relevant för att göra ett investeringsbeslut.
There is no notable competition in Estonia in self storage business which is still in its infancy. There are a couple of companies in Tallinn but they do not seem to affect Minilaod Oü. The competition and/or the market situation may change in the future but there are no signs of it - yet.
Delay in finding suitable premises with a reasonable rent level and when it comes to the schedule of our business strategy form a risk to the whole projected schedule. The renting schedule does not materialise as planned, or is only partially actualized, is also a risk.
All these three scenarios may result in that growth is slower than planned. On the other hand, in that case the company's operating expenses will not grow as planned, either.
If a rental contract of a facility is not continued, that involves moving costs as we move to new premises.
The company property faces a normal risk of damage, accidents or other mishaps, and therefore it is appropriately insured and the company has also a cash flow interruption insurance in case of a fire, water damage or similar unexpected occurrence that would harm our cash flow.
Should we buy property we may have to use outside funding, which by itself causes a risk considering the continuity of the funding. At the present Minilaod Oü has no local funding from Estonia, as the funds all come from Finland, namely parent company Mini-Holding Oy. Minilaod Oü's and Mini-Holding Oy's financial standing is shown in the attached result and balance sheets.
Mini-Holding Oy's receivables from Minilaod Oü involves the normal risk for credit loss. The risk is diminished by the fact that Mini-Holding Oy has taken out 550 000 € commercial pledge against the property of Minilaod Oü as collateral (see the citation from the commercial register, attached).
If the purchasing of premises is considered economical, it involves the same risk as as real estate investment in general.
Company will have to meet macroeconomical, political and other country-specific risks, that may have an adverse effect to the company and through that its market value.
The degree of occupancy and the rise in the turnover of customers also form a risk that may strain the result.
The rental agreements as well as all other agreements we have entered into include risks.
Losing key personnel involves a risk to the business.
A risk is involved also in the clients possibly leaving problem waste or other hazardous material on our premises against the terms of our rental agreement, and we may have to dispose of it at our own expense.
The company shares are a valuation risk and the shareholders' share of ownership might also be diluted through new investment rounds.