MoovieCloud - Have fun with your videos
MoovieCloud offers users a fun, new feature called Makin' Moovies which allows you to seamlessly insert your own short video clips into professionally made comical video templates to create a "Moovie."
Detta innehåll är också tillgängligt i
finska
Vår berättelse
Vår berättelse
Our first step into the on-line video world was in the mid 2000s, producing short form entertainment for global mobile distribution through Standup Etcetera, Ltd. Our content was distributed in the UK, Ireland, USA, Australia, Norway, and the Baltic countries. While distribution was relatively vast, the market was young and unready for monetization of short-form content.
At the same time we were also working on various TV programs and TV formats. Broadcasting companies expressed interest in set-ups that utilized internet and mobile devices for content marketing and distribution. We looked closely for suitable services to take care of the sharing process but none were available.
The next step was to establish a dedicated company, Format4media Ltd., to develop an on-line video management service for storing and sharing videos. The β-version became operational in late 2012. The main target groups were TV professionals, entertainment artists and advanced video amateurs.
It soon became apparent that the consumer market was lacking a simple and easily operated video management tool. Realizing the huge potential before us, we switched our focus and re-designed our management service into the MoovieCloud application for consumers.
Now that the market is finally ready to be exploited, Mooviecloud is available with an amazing new feature: "Makin' Moovies." It allows users to seamlessly incorporate their videos with professionally produced mock-newscasts performed by known standup comedians. Makin' Moovies takes selfies to a whole new level. With a robust technical solution and a fresh new idea, MoovieCloud is poised to take off as video sharing becomes increasingly popular.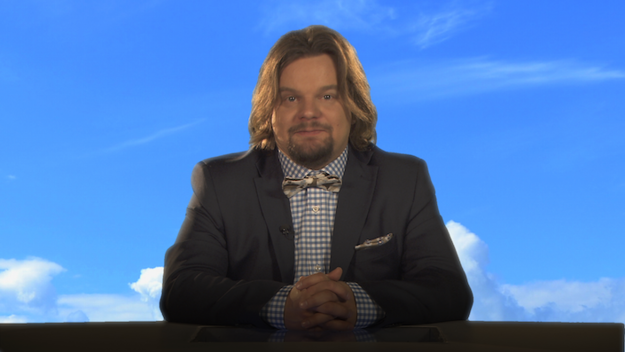 Vår affärs- och marknadssituation
Vår affärs- och marknadssituation
Mobile Videos are Boring!
When you really come down to it, the main problem is that 99% of mobile videos are really boring. The camerawork is shaky and users usually take way too long to get to the interesting bit, which is very short. Usually they're a mess. So naturally the question the user has is: How can I make my videos more fun and interesting while knowing nothing about video editing?
 Well, here´s how:
 Make "Moovies" with MoovieCloud
 MoovieCloud offers a fun, new feature called Makin' Moovies which allows users to seamlessly insert their own short video clips into professionally made, comical video templates to create a "Moovie".
 We´ve partnered with professional comedians, screenwriters and directors to make the users' videos as funny as possible! Now anybody can make a Moovie with superstars like Ismo Leikola, "Funniest Person in the World ™" or with other famous stand up comedians, such as Heli Sutela, Ilari Johansson, Fredrik Lilius, Rich Lyons and Riku Suokas.
Simply scroll through a wide assortment of news stories covering a vast assortment of topics and insert your clip into the mock-newscast. Then choose from a list of sign-off lines and you've just made a Moovie!
The Marketplace is HUGE!
54% of Internet users share photos or videos online that they have taken themselves. One hundred hours of video are uploaded to YouTube every minute and  over 6 billion hours of personal and professional video are watched each month.
 A 2013 Gigaom Research titled "Personal Video Poised to Take Off" states the following: "We believe comparing what happened with personal photos is a leading indicator of what will come in personal video."
 "..like photos, personal video has the potential to break out from its role as a storehouse for memories of life's key moments and become an integral part of consumers' real-time social sharing habits."
 In 2017 it´s expected that 70% of Internet users share photos or videos online that they have taken themselves. Estimated target market at the end of the decade is roughly 1,5 billion users.
Business Model
Our business model is based on in-app purchases and, in the future, on advertising and monthly subscriptions as well. Downloading the app is free and, after a try-out period, the user has the option to purchase comedy content packages. The purchase also unlocks sharing and tuning features.
Comedy packages with exclusive content delivered by the world´s foremost comedy professionals and celebrities will be continuously produced and made available to our users. The packages will be made in several languages for the global marketplace. 
 In the future, different sharing and tuning options will also be sold as in-app purchases.
Go-to-Market Strategy
Described in our go-to-market strategy are the principles to secure success over any possible competition that might emerge. Also discussed here is how MoovieCloud will make itself known in the marketplace and our plans for customer acquisition.
Our go-to-market strategy is based on:
1.  Global launch with emphasis on the Finnish marketplace in the first stage.
2. Partnering with established and well-known performers and utilizing their fan base as well as their social media channels.
3. Forging partnerships with large entities (mobile carriers, e-commerce networks, social networks, media corporations) that have a strong social media presence with a customer base extending to tens of millions of users. 
4. Becoming available on all operating systems.
5. Strong social media presence (viral marketing, word-of mouth, blogging and customer testimonials).
6. Business-to-business applications.
7. Continuous production of content and development of application features.
Competition
As the Makin' Moovies feature is one of a kind, MoovieCloud does not have direct competition in that area. To impede possible competitors from entering the market by imitating MoovieCloud's unique solution, we have a patent pending in the U.S. regarding compiling user-generated videos into professionally made content.
At present, MoovieCloud´s sharing and tuning features are similar to the ones found already on handheld devices. Users can trim and share their videos and/or Moovies to social media such as Youtube and Facebook, and share them privately by email and WhatsApp. In the near future subsequent versions of MoovieCloud will have sharing capabilities surpassing most of the competition. Sharing options will include all major messaging apps and video services such as Instagram, Telegram, Line, Vine, Viber, etc.
Tuning tools will include voice over and soundtrack function, filters, text tools and video picture frames, among other things.
Our Vision
Our vision is that in 2017 MoovieCloud's distinct blend of features will put it well on its way to becoming the hottest video app on the market, making it a generic name amongst consumers who record and share their lives privately or socially. Through our network of strategic partnerships, the service will be in use in over 100 countries and have over 3 million users.
Our sponsored sharing feature will introduce a new and exciting way of incorporating advertising into personal video flow and our intelligent trimming feature will set a new standard for mobile video editing.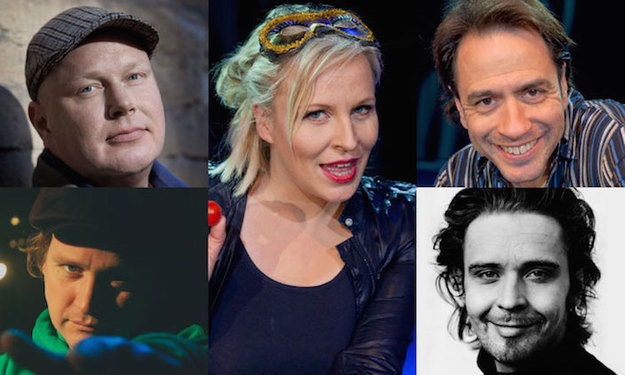 Vårt team
Vårt team
The MoovieCloud team has a strong background in screenwriting, comedy and entertainment. Our shareholders include stand up comedian Heli Sutela and Eppu Normaali, one of the greatest rock bands in Finland. We are going to continually expand the content  package offering with "Good News" clips featuring Heli Sutela, Ilari Johansson, Fredrik Lilius and Riku Suokas among others.
"Funniest Person in the World ™," stand up comedian Ismo Leikola, will lead a team of international comedians and celebrities who play anchormen and anchorwomen in the video templates. MoovieCloud's Makin' Moovies feature takes selfies to a whole new level.
MoovieCloud represents the shared vision of software engineers, film and TV professionals, musicians and e-commerce experts all wrapped up in one simple tool.
The company will strengthen its team during 2015 by recruiting people with marketing and operational skills. 
Advisory Board
Torsten Bergenheim, Gian-Luca Cioletti, Jari Pasanen, Heli Sutela, Aku Syrjä and Reijo Syrjäläinen
Risker
Risker
Onoterade tillväxtföretag är investeringar med hög risk. Risker som finns i onoterade företag är t.ex. risken att förlora hela din investering, brist på likviditet på aktien, oregelbudna eller sällsynta utdelningar (vinstutdelning) och utspädning av din insats. Läs denna denna riskvarning noggrant innan du gör en investering.
Vi rekommenderar att du tar reda på investeringsmålet som du är intresserad i, diversifierar genom att investera i flera investeringsmål, och balanserar din portfölj genom att likvida investeringar. Vi rekommenderar även att du studerar noggrant riskbeskrivningarna som finns i målföretagens riskavdelningar, som du hittar i investeringsmaterialet.
Bifogat till investeringsmaterialet hittar du en kreditupplysning som kan vara relevant för att göra ett investeringsbeslut.
Technical risks: The app must be easy and reliable to use in order to get people to use it repeatedly. Top developers are developing the app and all new features are rigorously tested before launch.
Market risks: Reaching the target market and achieving critical mass of users with limited marketing resources. Innovative marketing like Makin'Moovies' stand-up celebrities will be used for viral marketing to get the ball rolling.
Competition: Alternative platforms are currently used for sharing videos, but there is a strong market need for a service such as MoovieCloud. As mentioned previously, to minimize the risk of competitors entering the marketplace by imitating MoovieCloud, we have a patent pending in the U.S. regarding compiling user-generated videos into professionally made content.