Papu is a young and fast growing children´s clothing brand from Finland aiming to gain rapid international success.
Detta innehåll är också tillgängligt i
finska
Vår berättelse
Vår berättelse
Summary
Papu Design is a young and fast growing Finnish children´s wear and lifestyle brand. Papu is build on the cornerstones of brave design, responsibility, transparency and collaboration. With a strong intuition Papu creates a new world step by step and spreads playful and positive lifestyle.
Papu is known for its graphic unisex prints, high quality and long lasting products made of certified organic cotton. The collections are created in collaboration between an artist and the designers. Diverse collections are inspired by contrasts seen in everyday life with spices from cities and forests, unseemly delicious colors, childhood stories and insightful encounters.
Papu has carefully selected production facilities in Finland and Portugal. All main operations are carried out in Finland: strategies, design, sales, marketing, warehousing and logistics.
The first Papu collection was launched in 2012. Nevertheless, this young fashion-forward company is already one of Finland's leading new wave kid's brands. After 3 years existence Papu has reached an excellent market position with 35 retailers in Finland and 20 international retailers in Australia, Austria, Belgium, Czech, France, Germany, Hong Kong, Korea, Italy, Netherlands, UK, Spain and Portugal.
Estimated turnover for the year 2015 is 470 000€ which is 2,5 times more than last year. Estimation is based on pre-orders from retailers.
Papu is now looking for investors to boost our fast international growth. Papu needs to strengthen the company's ability to keep up the excellent growth number we have now. This means hiring a new international sales expert and a creative marketing wizard to our team. Also, Papu needs bigger stock to ensure the fast reaction times when signing in new international retailers. The increasing amount of customers in Papu's B to C web shop means enlargement of the stock too. These both engage capital.
As a shareholder you will be following the fast steps of Papu in international markets, hearing the exciting news of new markets first and being part of this success story.
You will have 10% - 20% discount from Papu´s products every time we launch a new collection. As an owner of a minimum share (3 share, 120€) You are nominated as a "Tiny Owner" and you will get 10% discount. As an owner of 15 shares (600€) or more You are nominated as a "Grown up Owner" and you will get 20% discount.
The story of Papu Design
Papu Design's founder Anna Kurkela designed her first collection of Papu while studying clothes design in Wetterhoff polytechnics in Hämeenlinna 2008. The collection was born from Anna´s desire to design cool unisex clothes for kids without compromising the sustainability aspects. After graduating and a couple years of working experience and a second child, the company was finally ready to be launched.
Papu Design was established at June 2012. Earlier that year Anna had booked an appointment at a brand new hair salon. While having her hair done, she noticed the postcards on sale, featuring quirky designs of a melancholy little bird. "That's it, I want this artist to work on Papu," she thought. Anna made a call to Hanna-Riikka and soon she noticed that she had found not only the print designer for her collection but also her soul sister.
First collection was delivered to customers from a corner of Anna´s living room in December 2012. The first pieces were soon sold out even though marketing was based only on pure interest and enthusiasm of few blogs and some posts on Facebook. Soon Anna was in the situation that her time - or the space in the living room, was not enough for the needs of the fast growing company.
At the beginning of the year 2014 Papu found a business mentor Marika Snellman. She joined the team at the right moment to push the company forward and to develope Papu´s business strategy. At April 2014 Papu hired its first employee, Marja Kurkela. Marja is a specialist in sustainable development issues and extra work force was strongly needed in sales and customer services.
Next one to hire was Jussi Kurkela, Anna´s husband. First Jussi was a part-timer while he worked with his own company at the same time. Pretty soon Jussi noticed that he was a full-timer and CEO of Papu Design. At May 2014 Papu received the grant from ELY for internationlization.
At June Papu´s team strengthened again with Minni Vierola. She has many years of working experience in clothing industry. Minni became development director of Papu Design. Papu Design turned into limited company Papu Design Oy 16th of July 2014.
2015 Papu is well known children´s wear brand in Finland and 2016 we will definitely be as famous in all around the Europe!
Vår affärs- och marknadssituation
Vår affärs- och marknadssituation
Collections
Papu Design collections are designed mainly to children aged 0-12 years or sizes 50 cm to 150 cm. Some best selling pieces are also made for teens and adults. Collections include all clothing to be used indoors from bodies to leggings and dresses. There are 2 main collections per year; Spring- Summer and Autumn-Winter. Special additions are made around the year. The main material used in Papu collections is GOTS certified organic cotton from Turkey. Most articles have 5% elastan for comfort and quality purposes. All collections are mainly sold to retailers by preorder or from our own stock straight to customers.
Trends
Sustainability is one of the most powerful business mega-trend of our time and has a great social and commercial importance. This same trend can be seen also in children´s clothing. Consumers all over the world already prefer the toxic free ecological materials, high quality products and ethicality and transparency of the manufacturing process. Papu Design's strategies and values are highly appreciated and a significant part of Papu's clients purchasing decision.
Markets
Children's clothing market has grown every year in spite of the general market situation. In 2013 the size of the global children's clothing market was 206 billion euros, with a growth of 5.5% between 2009-2013 and 62 billion euros in the EU with an average growth of 1.8%. It is expected to increase by the end of year 2018 globally by 6.2% with a total value of 277 billion euros. The EU market size is estimated to reach 72 billion euros in the same year. US, EU and Japan are the main markets for children´s clothing and also the strongest growth areas.
In Finland Papu Design has reached a good market position with 35 retailers and an ever growing dedicated follower base in social media. The turnover has tripled yearly. The company has tested the international desirability of the brand by attending trade fairs in Copenhagen, London and Paris in fall-winter 2014-2015. Encouraged by these fairs Papu Design is now ready to invest in a significant business growth in multiple international markets.
Beginning of year 2015 Papu has 20 international retailers in Australia, Austria, Belgium, Czech Republic, France, Germany, Hong Kong, Korea, Italy, Netherlands, UK and Portugal and sales agents in UK and France.
Majority of the retailers follow our pre-order system. Pre-ordes are collected 4-5 months before each collection is launched to consumer market. This means that the majority of the items we order from our subcontractor are already sold when we receive them to our warehouse in Nokia. This way the money moves fast and company's capital is not stuck in stock.
Nevertheless, when contracting new retailers all year round in growing numbers, we need to have higher inventory levels. For the Autumn-Winter 2015 collection Papu Design received four times more pre-orders that the spring before.
Competitive advantage
There is a lot of competition in children's clothing market and a multitude of new brands are being launched every year globally. Papu has created exceptional, well-known brand in Finland and is going to do the same worldwide. International interest towards Papu's high quality, ecological children clothes was high in the three International children clothing fairs (Playtime Paris, Bubble London and CIFF kids) visited in the past 10 month. Especially the visits to the Playtime Paris and the Bubble London were very encouraging and profitable.
Papu´s greatest competitive advantage is our professional and diverse team. Papu´s innovative in-house design team (Anna, Hanna-Riikka and Minni) creates fashion-forward, Scandinavian design that stands out from the other children clothing brands.
Papu is made up of people whose lives have become intertwined over the years. Everyone involved shares the same values, endless curiosity and a desire to create something new and better. We want continuously to keep on developing ourselves - both as professionals and human beings.
In addition to exceptional and brave design, Papu´s cornerstones are responsibility, transparency and collaboration. We at Papu do everything in our power to keep the ecological footprint of our products as small as possible and to ensure ethical and sustainable production. The vast majority of the children's clothing brands do not yet use ecological materials or production methods, which gives Papu Design a forerunner possibility in the world scope. (1% of world´s cotton is certified organic cotton.)
Papu´s manufacturers are carefully chosen and whole production is made inside the EU
Vårt team
Vårt team
Papu Design has a professional, diverse team. The people behind the company have strong experience in founding companies, brand building, working for international brands, academic research, arts and customer service.
Papu Design has strategic alliances with Snellman Business Design and Agency Leroy. Marika Snellman is part of Papu Design´s strategic planning team with the responsibility of business development and internationalization in particular. Agency Leroy is a full-service creative agency of the digital age from Helsinki with numerous innovative design brand clients in Finland.
The team has great passion to build up a world class brand!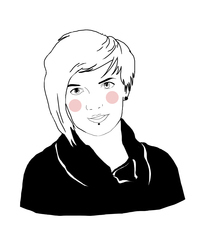 Anna Kurkela
Creative director, Entrepreneur
Creative designer, brand builder and a highly committed entrepreneur with a strong vision. Founder of Papu and Chairman of the board. Goal-directed and driven by numbers and strong intuition. Many years of experience in independent design business and entrepreneurship.
http://fi.linkedin.com/pub/anna-kurkela/53/83a/421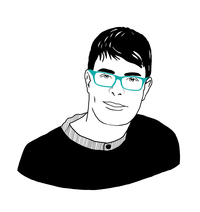 Jussi Kurkela
CEO
Experienced and steady leader who likes to find solutions rather than problems. Thinks twice before big decisions, but can make quick ones too. Learned leadership as a scout, a peacekeeper and in own forestry enterprise. Entrepreneur since 2009. Responsible for human resources, finance and sales.
https://fi.linkedin.com/pub/jussi-kurkela/2a/378/a30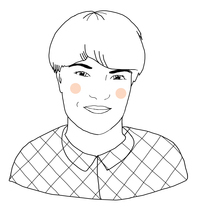 Hanna-Riikka Heikkilä
Illustrator and print designer
Visual arts and design professional with 10 years of experience from teaching and industry, Hanna-Riikka is a prolific visualizer and colourist. She is continuously looking for new ways to express the wonders of human life through visual images. Her paintings have been acquired by notable Finnish museums.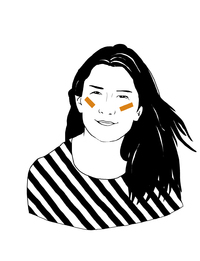 Minni Vierola
Development director
Design professional with 15 years of experience in international fashion design: advanced, functional product development on kidswear, workwear, sportswear and casual wear. Special creative skills: concept design, sustainability, prints and graphic design.
https://www.linkedin.com/pub/minni-vierola/91/571/524?trk=pub-pbmap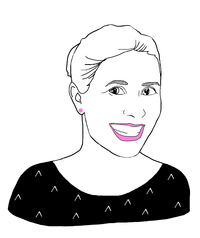 Marja Kurkela
Communications and sustainability
Strong networker with background in academic research and development tasks. Excellent understanding about sustainable development and ecological and ethical products and services. Still highly practical in daily life of a growth company.
https://fi.linkedin.com/in/marjakerttukurkela
Marika Snellman
Business development
Result driven business development professional with 15 years of experience of creating new business possibilities, entrepreneurship, start-up development, internationalization, brand management, design management and product development. Her special interest area is sustainability.
http://fi.linkedin.com/pub/marika-snellman/5/2b8/3b9
Risker
Risker
Onoterade tillväxtföretag är investeringar med hög risk. Risker som finns i onoterade företag är t.ex. risken att förlora hela din investering, brist på likviditet på aktien, oregelbudna eller sällsynta utdelningar (vinstutdelning) och utspädning av din insats. Läs denna denna riskvarning noggrant innan du gör en investering.
Vi rekommenderar att du tar reda på investeringsmålet som du är intresserad i, diversifierar genom att investera i flera investeringsmål, och balanserar din portfölj genom att likvida investeringar. Vi rekommenderar även att du studerar noggrant riskbeskrivningarna som finns i målföretagens riskavdelningar, som du hittar i investeringsmaterialet.
Bifogat till investeringsmaterialet hittar du en kreditupplysning som kan vara relevant för att göra ett investeringsbeslut.
As with any other young company there are threats and challenges to consider. Personnel, working capital and the speed of implementation are to be considered the greatest challenges to Papu Design at this moment.
Papu Design is aware of the fact that all competitors of all sizes are interested in the sustainable children's wear business. For this reason speed of implementation is of vital importance. Papu Design needs to be able to grow into new international markets in the planned schedule. The company needs to be able to develop a working core team that is able to match the international demands and enable the rapid growth in this highly demanding and competitive industry. Without the sufficient funding to move on planned pace the risk is that Papu Design loses its momentum and remains a local niche brand.