A growing medical company
With 20 employees we serve workplaces all around the country and currently we have over 20 000 B2B customers. With our solutions customers can save money and time - we take care about first aid equipment and training!
Detta innehåll är också tillgängligt i
finska
Vår berättelse
Vår berättelse
Huomioithan, että tämä esittely on saatavilla myös suomeksi (katso yläpuolelta)
Merplast was founded at 2005 by Marko and Minna Parviainen. We found out that companies are spending lot's of time and effort to take care about their first aid equipment and training. 135 000 accidents happens at workplaces annually. Having first aid equipment and trained people is obligated by law, but what you should buy and where you can obtain good equipment?
The company was started from garage, but from the beginning we had vision about a company which can serve its customers with it's own brand all around the country and does everything more efficient than it's competitors (eg. by using IT -systems and the best possible sales people). First two - three years was planning and pilot marketing, but after it we got quite rapid start and company started to expand.
Today we have a office in Kuopio and total of 20 employees:
7 person own call-center which contacts our customers all around the country and a customer relationship management (CRM) software which includes around 140 000 companies and all necessary data regarding our 20 000 existing customer
4 person back office support including managing director, financial manager, sales secretary and customer coordinator
9 person sales team which covers whole country (Finland)
"Our vision is to be the most significant Nordic player in first aid at work."
Business 
We help our customers to maintain their occupational health and safety equipment and meet the regulations regarding first aid at work. With our business model, it-systems which supports our business model and because of our creative products customers can save expenses and time.
We serve our customers with wide range of products and services and the core of our offering is our own Merplast -branded products. During year 2015 we will introduce a new Merplast First Aid Station to our customers in Finland and later on other countries aswell.
Our revenue has grown from 0,177 million euros (2007) to 2,2 million euros (2014) and our plan is to reach 4,0 million euros with organic growth at year 2017. We believe that we have a good, stable customer base to build new business on. During following years we can expand our business by acquisitons to achieve faster growth.
"The best feedback is when we hear that someone's life has been saved with our solutions."
Customers
Today we have around 20 000 customers all around the country. We believe in personal contact. This year our sales people has done around 6 200 customer visits and demonstrated our solutions to the customers.  
​Companies. We serve companies from small one man company to a large multinational corporations. We offer different kind of services and products to our customers, but usually company customers are interested about lowering their variable costs regarding occupational health and safety costs. 

With our business model we can offer high quality products, training and maintenance for these areas. We have sophisticated IT -systems to keep customer up to date. Most of our business are done by consultancy visits but we also receive continous revenue from our existing customers. Depending on customer size they usually buy in 3 months - 2 year cycle.

We are market leader eg. in AED (lay person automated external defibrillator) business in Finland. Fiscal year 2014 it generated revenues of 650 000€  and we expect that business to grow 35-50% annually. Click here to see our references. 
 
Public sector (military, police, emergency services). We offer products which are efficient and affects on patient safety and survival. We have secured exclusive agreements on several products which we offer to this sector.

The product line includes haemostats for life threatening bleeding and other medical supplies which represents latest technology in patient treatment. Some specific products in this category  are used widely in different university hospitals. Some products in this category has market leader position (eg. Celox haemostat).
We see interesting business opportunities by expanding our current products and services to the new markets and by offering new solutions to our current customers. We are looking for investments to achieve faster growth rate.
Competitive advantage
Our competitive advantage:
Broad geographic reach in Finland. Our sales force covers whole country. We can offer solutions to our customers all around the country.
Business model. We have unique business model to serve our customers. We combine our resources at sales, own call center and sophisticated IT -systems to create value to our customers. With over 20 000 customers we have great amount of knowledge how we can improve our customers safety.
Strong B2B sales channel. The whole sales organization is employeed by Merplast. When we create new solutions, we can run a pilot marketing project quickly and receive feedback from our customers. The capability to do pilot sales with our own sales organization helps us to commercialize products to the market. 
Customer data management. We have a data of about 140 000 customers at our CRM. We know exactly when to serve our customers!
New product development. The industry is quite old fashioned. We stay tuned and offer new products to the market every year. Our new product development is not a risky business - we do not manufacture by ourself, but we work as manufacturer.
Next steps to develop business
We have already quite wide customer base and we have a working marketing channel for our products and services through our own sales organization. To achieve next level in our business we have decided to grow our business with following actions:
New product development. We have developed a new Merplast First Aid Station and it will raise our profits and give us a new, exciting product to our Merplast -branded product line. We will introduce this new product to our existing customers in Finland during 2015 and plan to export the product throught our business partners around the world.
 
Market leader position with AED's. Fiscal year 2014 AED's generated revenues of 650 000€  and we expect that the sales will break 1 million euros during fiscal year 2015.
 
First aid courses. We believe that there is a demand for high quality services, especially first aid courses for companies. We will invest to create a good service business and expand our offering.
 
Internationalization. The business environment is quite similar in Nordic countries. The companies are interested about safety issues and safety at work are regulated by law. We see that our business model can be potentially transferred to Sweden. We have already all product labels in Finnish and Swedish.
Business environment
First aid at work is a stable and defensive sector, because it is regulated by law. Every company which has employees must have certain first aid equipment and trained people to use first aid supplies. Kela (Kela is an independent social security institution) compensates maximum of 60% of employer expenses for first aid. We believe that customers does not compromise in safety or first aid equipment even in a poor economical situation. The market does not grow very much, but our target is to grow much faster than the market.
Assumptions regarding the market
We believe that the market will develope as follows:
Companies are interested to obtain safety products as much as possible from a few operators. Merplast offers first aid products, first aid training and lay person defibrillators (AED) to our customers. Merplast might need to offer more products and services to our customers in the future.
There will be consolidation in the industry. Bigger suppliers will be able to offer wide range of solutions all around the Nordics
Suppliers must create more efficient ways to serve their customers and to create value to the customer
There will be new medical innovations which will enhance patient treatment and current protocols
What we have learned?
During the 10 years we have been in industry we have learned a lot about customer acquisition and about the business environment concerning our industry.
The industry is quite old fashioned. Competitors are offering their products and services, but they are not adding value to the customer.
The customers are interested in savings on operational costs. If we can add value to the customer with our IT -systems or with our solutions we can develope Merplast and it's core benefits to the customer to meet the customer expectations.
Merplast should create products which are easy to maintain and combine products with our IT -systems to create efficient solution to the customer
Labor costs are a large part of the occupational health & safety costs. If we can lower these costs with flexible solutions, we can win the market.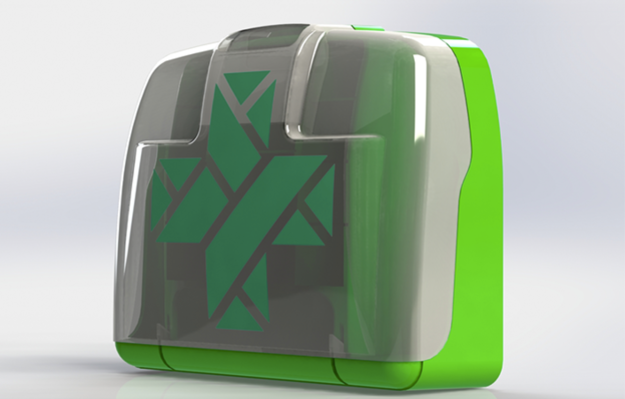 Vår affärs- och marknadssituation
Vår affärs- och marknadssituation
We are a growing and profitable company which has proven track record. We have been able to grow with cash flow. The revenue of our company was around 0,177 million euros at 2007, but last fiscal year (1.1.-31.12.2013) was around 1,9 million euros with EBITDA of 0,06 million euros. This fiscal year (1.1.-31.12.2014) our revenue will reach around 2,2 million euros. This year we have been successful to implement new products and services to our customers and we have been able to serve our customers more efficient. 
Our target is around 15-20% annual increase in revenues and 5-10% EBITDA. The objective is to distribute 30-50% of the current financial period's earnings per share as dividend.
"Our target is to grow much faster than the market."
Company has been able to grow with cash flow, but our future plan is faster growth rate and we need more capital to expand to new product areas.
Market situation
When we analyze current situation at market we have to notice that Merplast is operating in different markets because of different customer- and product strategies.
Company customers. Safety at work or personal protective equipment market is quite stable, slow growing market. As flexible and fresh player we bring new solutions and services to our customers. Companies are interested about safety issues and to develope safety at work. PPE (personal protective equipment) market in Finland is around 160 million and around 10 billion euros in Europe, but exact figures about first aid is not available. Our largest competitors in this field is Skydda, Tools, Etra, Procurator and Cederroth as manufacturer.
Public sector. Customers at public sector use same products and solutions as company customers, but also medical supplies which is a large business area. We have been able to introduce few specific products to this market succesfully and we've been able to negotiate exclusive agreements with our top-products. The market size is large, but finding new innovative products to the market is challenging.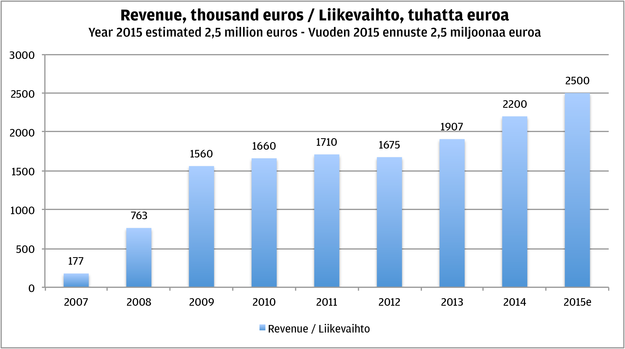 Vårt team
Vårt team
Our team has experience in sales, sales management, commercialization and economics. The possible gaps are filled by advisor services bought from outside company. Company has 20 employees in various positions.
Full contact details at: http://www.merplast.fi/yhteystiedot/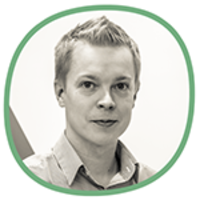 Marko Parviainen
Managing director
Marko is the managing director of Merplast Ltd and is holding a Bsc degree in economics (entrepreneurship) from the University of Eastern Finland. Marko has been entrepreneur from 1998 and is a founder of Merplast Ltd. His skills are management, sales, medical devices and entrepreneurship. If you have any questions regarding the company or investment, do not hesitate to contact me through investor forum or e-mail. My e-mail address is:
[email protected]
https://www.linkedin.com/profile/view?id=112498350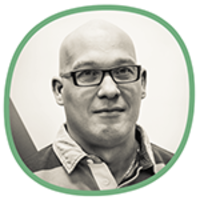 Juha-Matti Räsänen
Sales director
Juha-Matti has wide experience in sales and he has been previously account manager in real estate and insurance companies. Juha-Matti has been in company since 2009 and is now holding a sales director position. His skills are sales management, sales, customer relationship and medical devices.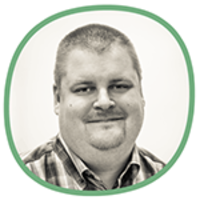 Janne Kaltokari
Sales Manager
Janne has wide experience in sales and he has been previously account manager in a telecom company and in a large business gift company. Janne has been in company since 2008 and is now holding a sales manager position. His skills are sales management, sales and medical devices.
Minna Parviainen
Financial manager
Minna is the financial manager of Merplast Ltd and she is holding a Bsc degree in economics (entrepreneurship) from the University of Eastern Finland. Minna is a co-founder of Merplast Ltd. Her skills are finance, financial accounting and financial management.
Risker
Risker
Onoterade tillväxtföretag är investeringar med hög risk. Risker som finns i onoterade företag är t.ex. risken att förlora hela din investering, brist på likviditet på aktien, oregelbudna eller sällsynta utdelningar (vinstutdelning) och utspädning av din insats. Läs denna denna riskvarning noggrant innan du gör en investering.
Vi rekommenderar att du tar reda på investeringsmålet som du är intresserad i, diversifierar genom att investera i flera investeringsmål, och balanserar din portfölj genom att likvida investeringar. Vi rekommenderar även att du studerar noggrant riskbeskrivningarna som finns i målföretagens riskavdelningar, som du hittar i investeringsmaterialet.
Bifogat till investeringsmaterialet hittar du en kreditupplysning som kan vara relevant för att göra ett investeringsbeslut.
If following risks realizes, they might have negative impact on companys' growth, operation or financial state:
General economic environment. Companies are obligated to have first aid supplies and first aid trained people by law, but in poor economic climate the company might face credit losses. Poor economic climate can also affect on sales of some items of our product line.
 
People. Merplast is a sales company and it is the people who make us succesfull. Our ability to recruit, train and motivate talented people and keep them in Merplast is crucial for our success. If the company is not able to keep its' key personell, it might affect to the revenue, profit and our market share.
Competition. Merplast has a strong position, but as a quite small player it might face strong competition. If the company decides to move to the different market area, the company can't be certain about the competition and different market forces.
Strategy. The team is implementing the company strategy with its' best knowledge and talent. However because of the nature of strategy, the team might not have control on every aspect which affects to the strategy.
Dividend. The objective is to distribute 30-50% of the current financial period's earnings per share as dividend. However, the ability to pay dividends depends on the companys financial state, need for working capital, cash flow and the annual profit. Paying dividends can not risk the financial state of the company.
There might be also other risks related to the company (or the investment) which are not mentioned here. The investor should be aware that all information which is written in to this company presentation is based on best possible knowledge and the company state on date when this company presentation is made. This presentation includes forecasts, which might not be realized due the uncertain nature of them.