Neonto Studio is visual mobile application development tool for creative professionals. Our mission is to help designers to turn their creative ideas into native mobile apps - without coding.
Detta innehåll är också tillgängligt i
finska
Vår berättelse
Vår berättelse
Neonto is a team of digital content creation, mobile technology and UX design professionals who came together to change the way mobile apps are developed. The idea was to empower designers to take control over mobile application development – to allow them independently try out their ideas and create apps that live up to the expectations of end users.
Neonto Studio is a product based on the idea of Pauli Ojala, the founder and CEO of Neonto. With background in digital media and film editing, Pauli had earlier seen how new generation of tools had changed the digital content creation. Only the late 1990s, it cost at least 10,000 USD to produce a 3D animation or a DVD. With the introduction of tools such as DVD Studio Pro, designers were suddenly able to create and publish digital media content on their own, cutting the production costs of interactive content to a fraction. Later, working in mobile apps development, he had grown frustrated with the current state of tools and processes for mobile apps. The cycle from concept idea to working app - or even a prototype - was very slow and required spending a lot of valuable designer and developer resources for trivial work. The bar for mobile application development was very high, and many good ideas for apps were left unimplemented.
The idea of Neonto was born: why not give designers and content owners the tools that would let them experiment with their ideas and automate the coding work, without sacrificing the quality of native apps? This, relatively ambitious idea, realised for the first time in late 2013 when Pauli developed the first prototype of Neonto Studio. Then, after showing the prototype around for some months, Neonto was accepted Nestholma.com startup accelerator program and started the the first pilot project with National Theatre of Finland.
As of today, Neonto is approaching the the final stages of the development for the first public release of its product. We have five pilot projects (two of which are paying customers) and 220+ registered individual beta users. We have received good feedback from our user base both in Finland and globally. We are now seeking for additional funding to accelerate market entry and include more of requested features to our product.
Vår affärs- och marknadssituation
Vår affärs- och marknadssituation
Market opportunity
Today, developing a mobile app costs 10-100 thousand euros and takes 2-6 months. Creating an app requires significant technical expertise and capability to manage IT projects. On the other hand, millions of designers and digital creatives use digital content creation tools every day. Only fraction of them are able to make their content mobile and many good ideas are left unimplemented due to the fact that developing mobile apps is too difficult, slow and expensive.   
Simultaneously, mobile apps are becoming more and more popular. According to the industry research, the size of the mobile apps market is growing fast and will reach 143 billion USD in 2017. As media, mobile is the fastest growing media and has surpassed traditional medias such radio, print and magazines.
However, there's even bigger, untapped market for mobile apps – the global creative market size was 624 billion USD in 2013. A significant part of this market consists of business that has potential to enter mobile, but has this far been unable to do it because of the high bar of mobile app development.
Neonto's solution
Neonto's mission is to lower the bar for creating apps and empower creative professionals to create mobile apps – without programming. Our solution, Neonto Studio, is a visual app development environment that allows designers to design and create native mobile apps from the existing design assets. All development is done using tools and concepts familiar to designers from other commonly used creative pro tools such page layout, video editing, or animation tools. After completing the design, the designer can export the app as native iOS and Android code, ready to be compiled and deployed to the corresponding App Stores.
Unlike our competitors, our solution is:
Targeted to designers, not programmers — Neonto Studio works in the same way as other professional digital content creation tools. It resembles video editing, page layout and design tools and there's no programming languages or concepts to learn.
100% native apps – Neonto Studio generates 100% native iOS and Android apps that can be deployed through App Stores. Neonto-built apps have best possible performance and end user experience and they do not suffer from the limitations of mobile web apps or hybrid HTML5-based apps. All of our competitors use either HTML5 (i.e. web pages packaged as apps) or a heavy custom runtime, so Neonto's direct native support is unique in the market.
Full end-to-end mobile solutions, not just apps – Neonto provides tools that allow designers implement mobile solutions that require backend web services such as cloud data storage, push messaging, video streaming etc. without having to worry about servers. This is accomplished with Neonto Cloud, a pay-per-use service we will offer.
Neonto Studio is not only for individual creatives, but also for existing digital content creation teams that are already developing mobile apps. Neonto Studio boosts team creative cycle by enabling designers to better communicate their designs to developers in form of native, working app prototypes. Furthermore, it allows developers to automatically focus on more demanding aspects of app implementation rather than writing simple UI code.
Competition
Neonto's competitors fall into two main categories: 1) indirectly by mobile web and HTML5-based solutions 2) directly by other native app generators.
HTML5/mobile web is a widely used solution for use cases similar to what Neonto is targeted for. It allows creation of mobile solutions using web development skills, but it is not a designers' tool. Furthermore, HTML5 is fundamentally a bad fit for mobile, as it is by design a compromise solution for all platforms. This results in slow, limited, cumbersome apps that do not integrate well with mobile platform features. Neonto targets those customers that want better user experience, performance and integration with mobile OSes than what HTML5 can offer.
The other segment of competitors – other app-making tools – consists of two very different categories, neither of which is similar to Neonto: 1) complex but powerful programmers' tools that are not suitable for designers, and 2) very simplistic app generators that are easy to use but generate only very basic apps.
Neonto combines the power of native apps with simplicity of visual app development. Apps generated with Neonto have better integration, performance and end user experience than HTML5-based apps, and they behave more like built-in apps. Neonto Studio is simple enough for non-programmers to use and it follows the designers' mindset.
Business model
Similar to our product idea, we want to create a business model that lowers the barrier for app development. Rather than requiring our users to purchase expensive tools and infrastructure, we will provide a scalable, pay-per-use licensing model. Neonto revenue streams are:
Neonto Studio annual license (<$200/user/year) – allows customer to build as many apps as they like 
Neonto plugins and templates (<$20/feature) – allows users to get more advanced features to their apps. Plugins are created either by us or developers who join Neonto developer ecosystem, in case of which we will get our share (30%) of the plugin revenues. Plugins and templates are sold through Neonto online marketplace (similar to app stores) that is integrated to the Studio product.
Neonto Cloud services ($20+/app/month) – monthly subscription of features that require cloud services. Cloud service provisioning is integrated with Neonto Studio,  there's no need to setup servers, databases, or APIs.
Estimated total revenue per user is ~$200-500/year. 
The main customer acquisition strategy is through social media marketing (Twitter, Facebook). Neonto will also develop free premium content for mobile application development at app-cookbook.com, which will contain app creation articles, tips & tricks for non-programmers.
Vårt team
Vårt team
Neonto team has substantial experience in content creation tools and mobile apps development. We are technology entrepreneurs with prior experience in digital content creation, R&D, technology marketing and business development. We have a successful track record of creating products and have built businesses from scratch, grown them and exited them through acquisitions.  
Neonto is a portfolio company of Nestholma.com startup accelerator. The accelerator is run by experienced entrepreneurs and coaches whose support and advice has helped us significantly in developing out company.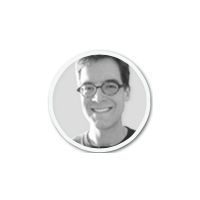 Pauli Ojala
CEO &CTO
Pauli Ojala (CEO & CTO) is responsible for the Neonto Studio product. Pauli has been working as an entrepreneur since 2005 and has developed several commercial software products sold globally (PixelConduit video effects and editing software, Radi HTM5 animation tool, Slides & Polls by Screen.io presentation software as a spin-off from Aalto University). Pauli has more than 15 years of experience in digital content creation tools and mobile app development.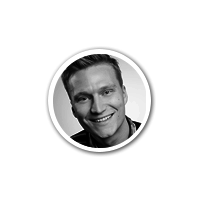 Antti Sihlman
CMO
Antti Sihlman is responsible for marketing and business development. Antti has worked in the software business and in Internet-based marketing. He is also a photographer.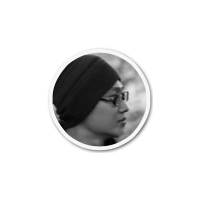 Yi-Ta Hsieh
Head of Design
Yi-Ta Hsieh is responsible for Neonto Studio design and concept development. His background is in design and usability research and he is currently a doctoral degree student in Helsinki Institute of Information technology (HIIT). His research areas cover user-centerer design and human-computer interaction (HCI).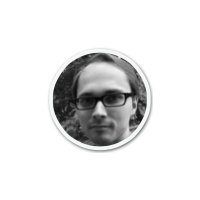 Juha Pellinen
Lead Developer
Juha Pellinen is the Lead Developer of Neonto. He has earlier worked as a mobile games developer in companies such as Rovio, Prank and Universomo.
Risker
Risker
Onoterade tillväxtföretag är investeringar med hög risk. Risker som finns i onoterade företag är t.ex. risken att förlora hela din investering, brist på likviditet på aktien, oregelbudna eller sällsynta utdelningar (vinstutdelning) och utspädning av din insats. Läs denna denna riskvarning noggrant innan du gör en investering.
Vi rekommenderar att du tar reda på investeringsmålet som du är intresserad i, diversifierar genom att investera i flera investeringsmål, och balanserar din portfölj genom att likvida investeringar. Vi rekommenderar även att du studerar noggrant riskbeskrivningarna som finns i målföretagens riskavdelningar, som du hittar i investeringsmaterialet.
Bifogat till investeringsmaterialet hittar du en kreditupplysning som kan vara relevant för att göra ett investeringsbeslut.
The risks associated with Neonto Studio product and business are:
Competing products – Market need is commonly known and there is a lot of competition on the mobile apps development market. It is possible that some competitor with bigger R&D and marketing resources launches a similar product that gets the attention of our customer base.
Key personnel risk – Neonto product and business is highly dependent on the founders capability to contribute to the company
Technical challenges in R&D – Neonto Studio is a complex product to create and maintain. There is a risk of Neonto not being able to adequately maintain the product constantly growing and changing mobile device and OS base.
Product-market-fit – It is possible that Neonto business concept fails and the target audience finds the solution inadequate
Funding – Neonto requires further funding, specificly to support pluging and templates ecosystem model.