BandOnTheWeb.com - Social Music Service
We help our audience to -Co-create & share music online -Get feedback from producers -Find new band members & bands -Interesting new content & competitions …with an easy-to use browser i
Detta innehåll är också tillgängligt i
finska
Vår berättelse
Vår berättelse
It was summer 2011. A bunch of old fellows shared the same problem - it is really hard to find a missing band member by using live auditions, isn't there a solution to do auditions online..?
The concept started evolving, and after a few months we started setting up a team with a common vision to unite musicians of the world. Finally in late 2012, the core team was set up with professional backround in software development, internet services, IPR, business development and UI design. NetSono Ltd was born.
Since then, the company developed Bandontheweb.com internet service in "stealth mode" during 2013, ramping up the team with full-time employees in 2014 & starting piloting activities. The service has just been launched in Finland with a promotional pop-singer competition with first local media partner, Kaleva. Co-operation discussions with other media companies are ongoing, the service will have regional variants & promotional events together with the partners. 
We have been strenghtening our team with Finnish music industry veterans as our advisory board - names like Juha Torvinen (Akun Tehdas) and Riku Pääkkönen (ex-Spinefarm, Ranka Kustannus). The advisors bring their vast knowledge & contacts of Nordic music scene available to NetSono Ltd, including contacts to US & Japanese markets. In later stages, we will expand the advisor board with geographically more diverse team, once the service goes global.

So, our journey is just starting up. Stay tuned with Bandontheweb.com.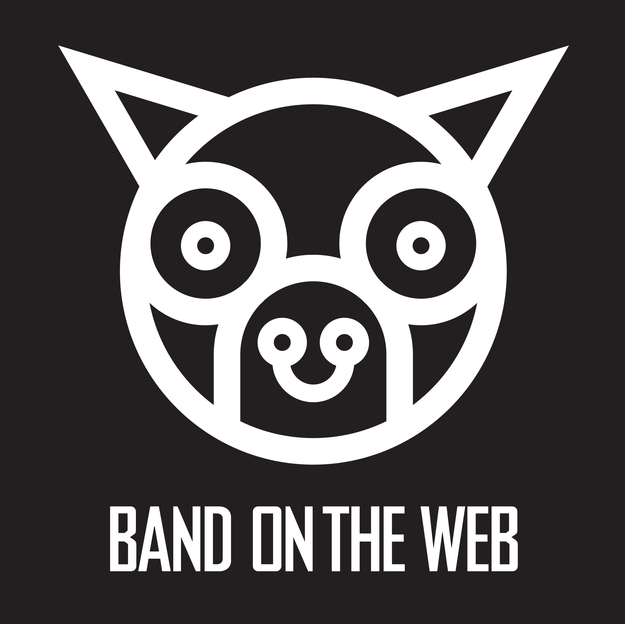 Vår affärs- och marknadssituation
Vår affärs- och marknadssituation
Market Size & Opportunity
Bandontheweb.com service is targeting amateur musicians, which is an extremely interesting market. There are over 300 million amateur musicians globally, who are spending money on their hobby and passion, despite recession. Market size for musical services and instrument retail is e.g. in Finland 75M€, UK 335M£, US 4,5B$. This is roughly a half of the total music industry size.
Music creation & consumption is moving online in a rapid phase. According to latest industry studies, over half of the 15-25 year old population is already sharing music online, and consumption of the music online attributes in total to nearly 40% of the market, soon outpacing the sales of traditional records (source: ifpi.com).
Bandontheweb.com, by first enabling digital music creation via internet and in later stages music delivery, is hitting a very interesting market in an extremely interesting time.
The Core Idea
The core idea of the Bandontheweb.com service is based on the online audio mixer with completely browser based mixing, recording & sharing capability.
Each audio track can be created anywhere in the world having nothing else but an Internet connection. There are multiple applications for this capability. These are e.g. on-line auditions for bringing musicians and bands together and on-line projects for creating multi-track recordings, there will also be online music competitions for getting bands to share their productions. Furthermore, the platform enables to create a web service for bands to get assessment from professional producers, with revenue share model supporting all three parties.
On-Line Audition
The on-line music audition capability comprises an advertisement section where a band or an individual musician may publish an ad including a band/musician profile and a music sample. Once the ad is made public, a musician or band candidate can respond to the ad and provide an audio sample showing his/her skills and style. The audio sample is crucial in order to obtain as good as possible match between the requirements of the musician/band and minimize the frustration which often occurs with the conventional "ad on the billboard"-type musician/band search. The interaction process is eased by a messaging system integrated into the Bandontheweb.com. Note that no client software or external audio modules are required if the user's computer includes recording capability.
On-Line Audio Mixer
An on-line project is a recording and music creation project, where band member, virtual or real, can contribute to a multi-track recording with his/her recording. The principle is the same as in a conventional multi-track recording with the exception that each track can be created anywhere having Internet capability. No explicit file transfer is required, since the audio mixer takes care of the file transfers, storage and management. Each project can be published for anyone having access to the Internet an shared in social media, such as Facebook. The on-line project capability can be applied by lonely musicians having problems to find a conventional live band or by established band members who otherwise cannot arrange recording sessions together.
Producer Portal
The producer portal is a key feature of the service, making it easy to obtain an assessment for a band or musician performance from a professional music producer. For making this possible, we have teamed up with a the key producers in Finland behind bands like HIM, Nightwish, Eppu Normaali, Children of Bodom, Arion etc. who are ready to work with the artists via Bandontheweb.com.
The service comprises a list of available producers with associated information, such as assessment fee, genre and production history. The band/musician may provide a music sample, such a demo recording, for a selected producer by using the Bandontheweb.com platform and receive an assessment on-line. This service tackles the conventional problem: The demo samples do not vanish into a "black hole" which easily happens when recordings or Internet links to audio material are sent directly to a producer. The service and earnings model quarantees a proper response to be received by the band/musician and simultaneously makes it easy to manage all audio and response material by the producer.
Monetisation
Monetisation model contains three paths. First, we will offer guaranteed feedback from our partner producers. This part has pricing as premium service and we have agreed the revenue share model with out partners. Secondly, we offer advanced features such as more disk space and more advanced mixing table for a monthly fee. And finally, as the user base grows, we start to get sizable revenue from the targeted advertisements and different promotional music contests/events.
Launch statistics & marketing activities
After the launch of the service in April, we now have over 3000 visitors on our site. Users are spending on the average over 8 minutes in the service and doing over 6 page loads / visit, thus clearly using the service. Bounce rate has decreased steadily from 63% to 42% since the service was opened. We're generating traction.
We are getting noticed also in media, e.g. Helsingin Sanomat run an article in July about bandontheweb.com. We are working on creating media events with our partners to both speed up the attraction of the user base, and to attract more revenue from the service. We are also participating various startup events & competitions, last one being Midnight Pitch Fest in Oulu where we won "The Most Outstanding Performance" prize, see the show in http://www.youtube.com/watch?v=D4SYTTaSQbo !
Return On Investment
We are looking for longer term investment, 3-7 years, where the return of investment will be based on dividends and/or exit via selling the shares. We are investing heavily on growth, aiming to be cash-flow positive by end-of-2015.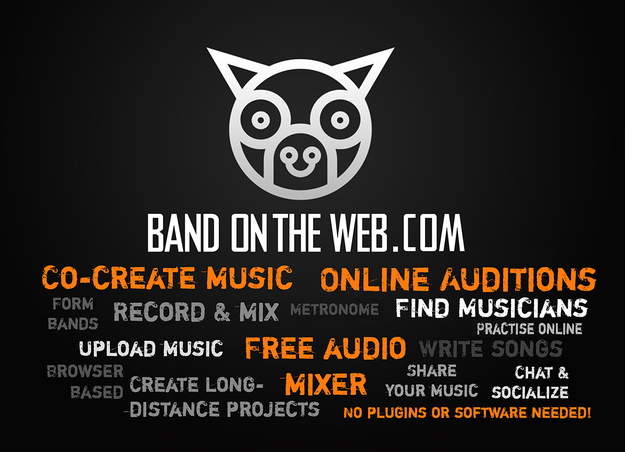 Vårt team
Vårt team
Together the team has a track record of
•successfully building & launching internet services
•100+ filed patents
•60+ years of professional software development
•passion for music
•20+ bands over the years
Our advisory board consist of vast experience music industry
•top of the Finnish record charts, over 1,5 million sold records
•20+ years producing and promoting globally best selling Finnish bands to international markets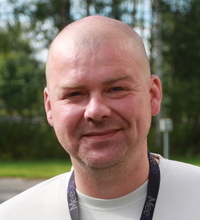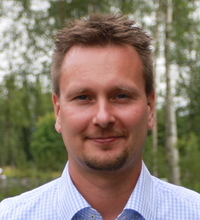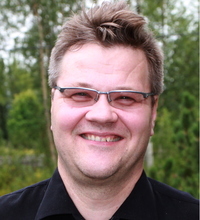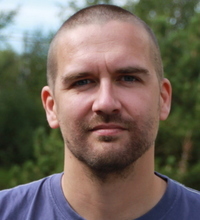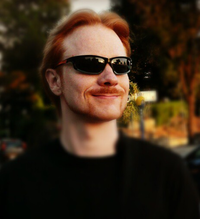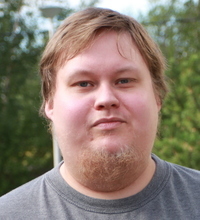 Joni Komulainen
Software developer
Joni works in the front-end development, doing little magic every day.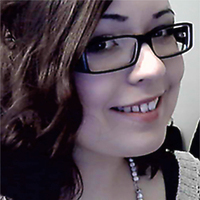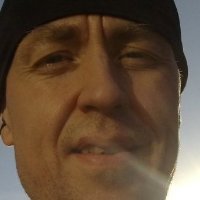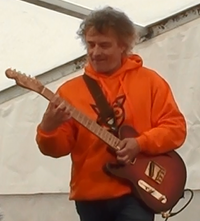 Juha Torvinen
Musical advisor
Guitarist of Eppu Normaali, Produtions in Akun Tehdas.