DOCUMENTARY FILM ISO-D/BIG-D
We are making the most significant documentary film of all times about popular music in Finland. ISO-D/BIG-D is an amazing story about the colorful, eventful and dramatic life of Ilkka "Da
Detta innehåll är också tillgängligt i
finska
Vår berättelse
Vår berättelse
VistaFilms Oy is producing a nationally significant documentary film ISO-D/BIG-D, which will be of interest to an exceptionally broad public. The colorful story of the main character Ilkka "Danny" Lipsanen is linked with the emergence of the Finnish show culture offered to broad audiences, and at the same time the film describes a significant part of entertainment history over the past 50 years. This documentary film taking the viewers on a journey down memory lane is only possible because the project has obtained from Ilkka Lipsanen an exclusive access to his extensive film and video archive, which contains a wealth of previously unpublished material. 
In the next 5 years, our company intends to make 2 feature films, several television series episodes as well as DVD and BluRay releases of all the major productions. These will be built around documentary films focusing on music.
Please note that a share investment is always a long-term investment. Our goal is that your investment makes a profit. In this way, any proceeds are created in the form of dividends or by selling shares. Our principle is to distribute approximately one half of the company's operating profit each year as dividends to the shareholders.
Through this crowd funding project, we aim to safeguard adequate funding for the implementation of the ISO-D/BIG-D film. This will ensure high-standard production in all respects. Therefore, your investment will make a significant contribution to a good cause. In the future, we welcome all shareholders to work with us in creating ideas for new major film projects. Now is the moment to subscribe for the shares, because we cannot guarantee a second chance to join in! 
The ISO-D/BIG-D project covers a documentary film due to be complete for theatre distribution in the autumn of 2015, a documentary television series with 3 one-hour episodes to be aired in 2016, and DVD and BluRay releases in retail outlets. 
VistaFilms was established to administer the production of the ISO-D/BIG-D documentary film. This arrangement will ensure the transparency of the project towards the investors. In the practical work, VistaFilms will utilize Mediaympyrä Oy, a media company with high-standard expertise, established in 1992. Voitto Saksa, the Managing Director of Mediaympyrä Oy, has established VistaFilms Oy. The company has access to Mediaympyrä's high-standard FullHD production and camera equipment. Suomen Asiakastieto Oy has granted Mediaympyrä the highest credit rating certificate in Finland. We will attend to the financial matters of VistaFilms Oy with the same uncompromising care.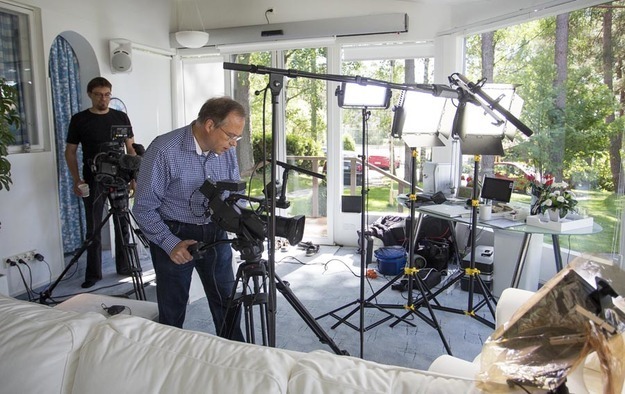 Vår affärs- och marknadssituation
Vår affärs- och marknadssituation
The most successful companies in the film production market are those with good ideas and projects with superior attractiveness. A documentary film of the life and career of Ilkka "Danny" Lipsanen has aroused interest both among Danny's fans and in television companies.
This is expected, because Danny has a still active fan club, and Danny's hits and tours reached very large crowds especially in the 1960s. During the planning of the film, it has also transpired how many representatives of the younger generation of Finnish popular music artists regard Danny as their model as a performer. As a phenomenon, Danny could break it also in the international market due to both his musical roots and several performances abroad, for example in China and Japan.
What makes the documentary even more interesting is the fact that the production hasan exclusive right for 2 years after the completion of the film to Ilkka Lipsanen's entire archive, which includes, among other things, 2,700 film and video recordings, show props, and the written documents of Ilkka Lipsanen's booking agency D-tuotanto since the establishment of this oldest booking agency in Finland in the 1960s. The film will contain a lot of previously unreleased material, and the film as a whole can be regarded as a nationally significant documentary film. All this will be emphasized in marketing.
The finances of VistaFilms are secured, because the film production project is proportioned to the total available funding.
1. ISO-D/BIG-D as a movie and television documentary film
The ISO-D/BIG-D movie will be carried out in the international contemporary style favoring issues such as fast editing. The final outcome will reflect the attention on the story as a dramatic plot, extensive use of images, and careful selection of music. The way in which the film is implemented will also be interesting to the younger audiences.
The preparation of the television documentary is based on the fact that the wide scope of the material available to the producer gives an opportunity to a wider presentation, which will take place relying on more conventional television documentary style.
2. Products and distribution strategy
The business idea of VistaFilms is to seek and generate ideas and topics for films that are of interest to wide audiences.
We will make documentary films for movie theatres, and television series for national and international distribution. Of all the major productions, we will also make DVD and BluRay releases for public sales.
3. Economic outlook
In the audio-visual industry, if a film sells well, it has every potential of high returns, but at the same time the financial risks must also be recognized. The cost distribution in production has been planned so that a reasonable return on invested capital can be attained even at average sales.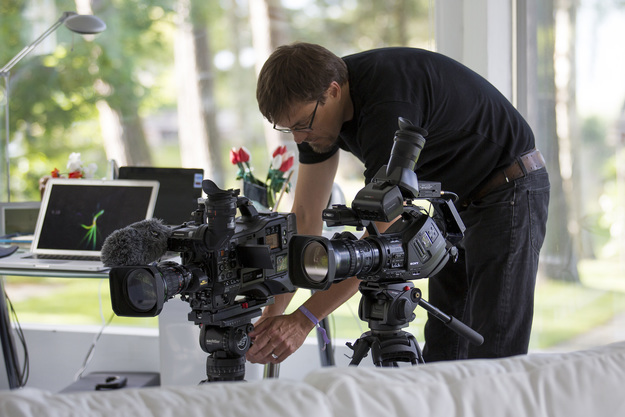 Vårt team
Vårt team
Our mode of operation is flexible in terms of human resources. The administrative organization is light, but the best experts in the industry in Finland are hired for each project. This ensures efficient and high-quality productions as well as interesting results that attract audiences.
Voitto Saksa (born in 1957) has long experience in the audio-visual industry. This experience started at a young age through an interest in music. Voitto Saksa commenced his professional audio-visual career as a sound engineer at the Finnish Broadcasting Company, where he also obtained a high-level training in sound engineering. Alongside radio work, he recorded music for the record industry, and directed music videos on 16 mm film, and 35 mm film commercials for movie theatres. Later, he was involved in establishing local radio stations in Finland, and he also served on the board of directors of the Association of Finnish Local Radio Stations. Parallel with the development work for local radio stations, he designed and implemented about 1,000 radio commercials.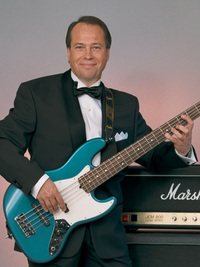 Voitto Saksa
Producer & director
After working for some time in commerce as a Managing Director, Voitto Saksa returned to his roots and established the audio-visual media company Mediaympyrä in the early 2000s and began to complement his studies in television and film production. Now he holds the special qualification of director, and he has carried out about 200 productions for business enterprises, Yle (Finnish Broadcasting Company) and Finnish commercial television channels MTV3 and TV4. Many of the productions have been television commercials, two of which have been awarded as the best regional commercials on MTV3 channel. Right from the outset of audio-visual productions, Voitto Saksa's principle has been that the company only produces HD material on an aspect ratio of 16:9, even though in the early days most of the televisions were old-fashioned 4:3 television sets. This has proven to be a successful solution, and Mediaympyrä has always been at the forefront of developments in television and corporate video productions. Currently, the company uses Pro FullHD equipment of the highest quality.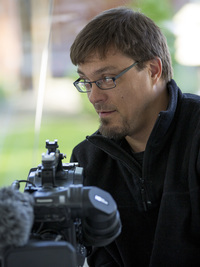 Sampsa Huttunen
Cinematographer
Sampsa Huttunen (born in 1971) is a cinematographer and documentarian. He has a Master's degree in political science from the University of Helsinki and a Bachelor's degree in media studies from Helsinki Metropolia University of Applied Sciences. Sampsa Huttunen is working as executive producer in Mediareaktori Oy established in 2001, and serves as its chairman of the board. He has carried out several music videos, television commercials, documentaries and short films. Sampsa Huttunen has lectured extensively on film storytelling, cinematography and documentary films in various colleges and universities, such as Metropolia, University of Tampere, Keuda, aRTO and People Group Academy.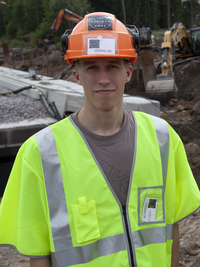 Tuomas Hämäläinen
Graphic designer & animator
Tuomas Hämäläinen is an exceptionally talented and versatile designer of computer graphics, animation and websites. He is studying industrial design at Aalto University in Helsinki. He does not shy away from any kind of work.