Student Removals Finland provides all services concerning removals. We emphasize competitive prices and good quality customer service in our operations.
Detta innehåll är också tillgängligt i
finska
Vår berättelse
Vår berättelse
Student Removals Finland was established in response to the poor situation in the home removals industry in Finland. When moving in 2010 Rani Elias learned how badly things can go with home removals. The following year he founded Student Removals Finland because he believed that home removals could be done both inexpensively and diligently.
Besides of a lucrative business Student removals Finland is also a cause. We mainly aim at employing students and providing them with a reliable source of income during their studies. We wish to provide our employees with a good work environment and in the future they will also have the possibility of doing an indenture in the field of logistics. The first indenture programs will start this fall.
During the three years of its operation Student Removals Finland has grown its business strongly and we have diversified it according to our customers' needs. Currently we have done well over 1500 removals and we employ 18 people.
Vår affärs- och marknadssituation
Vår affärs- och marknadssituation
Our Business
Our objective is to provide home removals that are inexpensive and carried out diligently in the Helsinki metropolitan area. We have succeeded in this because more and more of of are removals are booked based on the recommendations of our previous customers. The next fall we will start training truck drives through an indenture program, for supporting the youth is our most important value and what determines our long term strategy.
Our range of utilities has grown since the beginning and currently we offer cleaning services after removals, packaging services, sales of packaging materials, leasing of moving boxes and, of course, removals. The most popular utilities besides removals are the purchasing of packaging materials and the leasing of moving boxes.
Our sales have grown strongly during our time of operation. Nevertheless, we believe that the growth will continue more pronounced with the invested capital. In 2012 our sales were 165,000€, in 2013 they were 335,000€ and our prediction for 2014 is 500,000€. Our depot is located in Herttoniemi, Helsinki along with our office and our storage facilities. We operate with 3 trucks and currently we're in the process of purchasing the fourth truck.
Removals industry in Finland
In Finland there are over a million of home removals conducted yearly but the removals industry, espesially in the metropolitan area, does not show any signs of increased competition which is the result from the tightened regulation in the logistic sector. Starting a removals business today is a time and money consuming process that takes many months and reguires an investment of tens of thousands of euros. Therefore, large and expensive corporations dominate the industry and the competition is not getting any tougher. This can be seen in the fact that we get tens of reguests for quotation monthly that we have to decline due to the lack of capacity. There is a niche in the industry that has room for growing companies.
During the last years small removals businesses have declined in number and the center of gravity has moved towards large companies. This stems from the retirement of the baby boomers and the increased difficulty of entering the industry. Compared to the prices that the larger companies charge ours are very competetive. Furthermore, as our business grows we will be able to keep our prices at the current level thanks to our dynamic organizational model that allows us to reproduce our structure in a larger scale.
In addition to our affordable prices we have managed to build Student Removals Finland its own unique brand. Many of our customers book their removal from us precisely because we support the employment of the Finnish youth. Our brand is a competitive advantage and there is no other competitor in the industry with a corresponding brand.
Why should You invest in us?
Although our business has grown swiftly we believe this only to be the tip of the iceberg. Because of our strong brand and the general situation in the removals industry we could achieve a much faster growth with the right investments. We aspire to strenghten our market share increasing our transportation capacity and the number of moving boxes we have for lease.
We have many cooperative partners especially in the fields of real estate business, maintenance and storaging. Some of our current partners include Pelican Self Storage and Association of Economics Students in Helsinki. There are also a lot of parties that would be interested in cooperating such as Re/Max real estate services and huom! real estate agency. We haven't yet been able to answer to all the partnership requests due to our small transportation capacity but as our arsenal for transportation grows we will be able to build up our business significantly.
This fall we will enhance our operation through an indenture program that supports our goal of supporting the employment of the youth in Finland and that is also profitable financially. In addition we will modify the removal team structure and expand our storage facilities. These procedures will raise our profit margin to 20% of the total sales. Furthermore, these procedures will be recurring and will show in our profit margin every forthcoming fiscal period.
Due to the current situation in the industry we believe that by making the right investments now Student Removals Finland can be the largest provider of home removals in Finland within the next 10 years. We aspire towards this goal and for our investors we offer the possibilito to invest in a succes story of the future.
Vårt team
Vårt team
We have a team of energetic people who strive and work hard to succeed. Our core team consists of three people who each have their own areas of responsibility. Dispite our teams young age its members have years of experience in various business activities and entrepreneurship. It has succeeded in building a lucrative and potential company out of Student Removals Finland for future investments. Below you can find the introductions to each of our team member.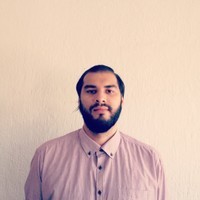 Rani Elias
CEO, Founder
The founder and owner of Student Removals Finland. He has got vast experience in directing and developing a business. He is dedicated in building Student Removals Finland and bringing it to the next level.
http://linkd.in/WJt95F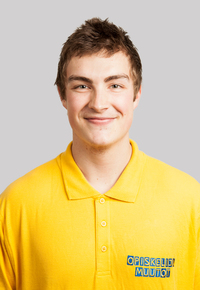 Aleksi Merilahti
Field Manager
Field manager. He is responsible for the company's human resources and field operations.
http://linkd.in/UFgC17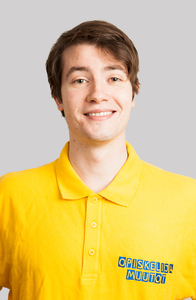 Erkki Piipari-Kokko
Administrative Manager
Administrative manager. He's responsible for business development and various administrative tasks.
http://linkd.in/1AoYYQi