One two three o'clock four o'clock rock! Helsinki´s only 1950`s classic diner full of entertainment & excitement! A place where everyone knows your name and are always glad you came!
Detta innehåll är också tillgängligt i
finska
Vår berättelse
Vår berättelse
We both met in September 2012 whilst entering the same class in HAAGA-HELIA Restaurant Management School, and became friends after taking self-development and business coaching. We discovered that we share a passion to be entrepreneurs and have a strong desire to build our own companies. We began sharing our thoughts and visions and continued planning from that day onwards and built a great friendship and trust. From our creative minds, Kitty's diner was born!
Kitty's diner was named after a persona we created. We are differentiating ourselves with a marketing strategy that is focused on creating a story behind Kitty. We are building a strong brand image this way. Kitty lives in the 1950´s, owns a red beetle car to go to her diner, turns on the jukebox, does the twist and then goes and whips up a milkshake! This is what is missing in the marketplace in Helsinki. We have done research with focus groups, surveys and just by talking to alot of people. We have already created a demand and we continue on our marketing strategy.
Ms. Kitty is also interested to hear what is going on in her friends' lives and loves to chat. We invite people to interact with us. Kitty is very much alive in Facebook and Twitter. Kitty is a great character to get to know and her story is evolving day by day into something more and more exciting!
"Greeting you with a Kitty's smile every time!"
Vår affärs- och marknadssituation
Vår affärs- och marknadssituation
We are creating a first diner-type restaurant in Helsinki 2015! Kitty's Diner is an innovative approach and we are transferring people back to the classic 1950's bygone era. Our promise is to deliver a welcoming and warm atmosphere, with great service and unique and tasting 100% classic American food and beverages with a twist.
We love to create and inspire. What we have discovered through research is that most people are tired from receiving artificial and sometimes robotic service that many restaurants in Helsinki can offer. There is a certain lack of service skills, warmth and places where customers do not feel like just a number.
Our ultimate goal is to make our guests feel welcome as they were our best friends. Our whole team will be trained to the best standard, also in self development, to give our customers an unforgettable experience. We are ambitious pioneers who look to the future with a very positive mind-set.
The ambiance and interior of Kitty's Diner will be exciting, cosy, funky, trendy and very unique. Kitty's Diner evokes all the senses and will have a really great individual sense of humour!
As soon as our customer walks through the door they will immediately know that they are in a 1950s classic diner. The interior is something that we are paying great attention to. Our chosen colour scheme is petrol-blue and pinks. Our guests will see our team clothed in 1950s retro style dresses, or retro style shirts, this is also what differentiates us. The diner will possess quality style furniture that represents the essence of that era.
The diner will have a stream lined feel that a classic diner lives up to, with electric tubular lighting, a shiny blue and white chequered floor, a long marble style glitter pink or blue counter top stainless steel bar, with an array of American drinks and liquors on display. Our bathrooms are going to be themed and reflect our humour tastefully.
Our food and beverages offering is something that we are very proud of. Kitty's Diner is serving our guests food and beverages that really represents the 1950s diner and is 100% classic American in taste. We have inspired many of our ideas from the Betty Crocker cookbooks, as well as from our head chefs skill and excellent knowledge of meat dishes. We have done extensive research and know that our menu is something that Finnish consumers will love. We believe that our menu is different from everyone else and offers a few hidden dishes that we know is not available anywhere in Finland as of yet and we are looking forward to revealing those when Kitty's Diner opens its doors!
Our unique selling point is our milkshake bar, which will be our showcase! We will have many varieties of milkshakes to tempt our customers with. Kitty's Diner will have collectibles from the 1950's, a colourful big bubble-gum machine on display and jelly-bean dispensers on tables. We have a small reading/lounge area with beanbags and comfortable sofas with retro books and comics on display. Some books can be taken and exchanged through our book exchange initiative.
"We are a dream diner so you don't have to dream alone!"
The aromas of delicious cooked foods, rich breakfasts and warm pies will draw people in to Kitty's diner. Hot coffee and freshly squeezed orange juice will also entice.  Kitty's Diner is a local favourite hotspot in Kallio where guests can relax without any hurry. On a crisp winters day we want our friends to come in, chill out, take a table or armchair and warm up their toes. On a summers day the ambience will be bright and breezy!
"Find your inner Fonzie and have a happy day!"
Guests can expect to hear the Whirlwitzer jukebox playing an old record from the 1950's and 60's and in addition we are having live bands playing occasionally. There will be a great atmosphere created by our fun-loving team and loyal customer base.
Taste is everything! Our customers' taste buds will zing with delight! A range of real 100% styled American food that is cooked to perfection and lovingly by our head chef and kitchen team. Our menu is exciting and plays with unique names that makes the ordering fun. We source as many ingredients as possible from Finland. We will be consistent in our approach, every day and every time.
"Kitty, Kitty, Kitty, I got my rock and roll boots on, so let's do a stroll!"
WHATS GOING ON...
The marketplace in Helsinki offers American restaurants to some extent. The ones that are in Helsinki have been around for some time and many of these restaurants are owned by large corporate Finnish chains like HOK Elanto and Restamax. The service can be good but it is limited and seldom unique. The good news is though that many of the American restaurants have been around Helsinki for some time so we know that this type of food is popular. There are currently no classic diners in Helsinki as of yet. There is a large demand for Kitty's Diner!
"Watch out! Shake yourself about! It's twister season at Kitty's!"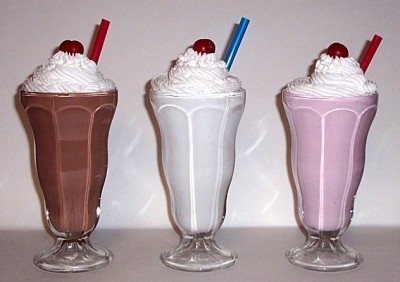 Vårt team
Vårt team
Michael Beresford
"I had been working in the hospitality industry back in the UK, and found my skills were growing here in Finland. I began to think how I could develop my skills more to get into management so I entered HAAGA-HELIA and decided to do my second degree in Restaurant Management. I have worked in some amazing restaurants like the former Chez Dominique a two star Michelin restaurant that had exceptionally talented individuals where I learned new skills and developed myself further.
I am an extreamly ambitious person. I have been following great motivational speakers  and have been interested in Entrepreneurship for many years. I want to be an entreprenuer and build businesses. I am a very energetic, social and a postive person, my strongest point is making networks and friends.
I want a restaurant that will evolve into something bigger than it is. For me it's not just about serving food or making money, its about bringing people together and making an atmosphere which focuses on having fun and somewhere where people can be themselves and always be greeted with a smile."
Sanna Langi
"I grew up with entrepreneurship in the family. My father had his own successful company for 15 years and I learned to honour and respect every aspect of the business. Through my fathers ambitious character I learned that taking chances always pays off in the end. Even after bad days, he went on forward, never gave up. What I have learned from him is that the only way to fail in business is to quit and not learn from mistakes. 
I have always had an open heart and a creative mind. I am constantly developing myself as an entrepreneur by studying in HAAGA-HELIA and taking part in seminars held by motivational speakers. I am aware that there will be tough times and challenges but I am prepared for the journey.
When it comes to Kitty´s diner, I am certain that together with Michael and our team we are able to break trends in Helsinki. The diner is not only a restaurant to us, it is a vision. The vision is to introduce the fun aspect into our dining culture and bring people together like they used to."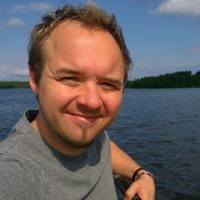 Sanna Langi
Co-founder at Kittys Diner and Oy samiGo Restaurants Ltd
"My most important tasks in the diner are being accessible, managing the team and being consistent in delivering and controlling the quality and looking after guests. Behind the scenes, I will be developing the concept, constantly focusing on boosting the sales and training the staff to a very high standard."
http://fi.linkedin.com/pub/sanna-langi/90/90b/480/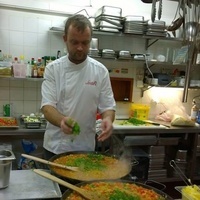 Viljar Kungur
Head Chef
"I'm a chef originally from Estonia. After traveling extensively in Europe and working in some of the most influential kitchens it has to offer. I opened and ran my own Bar/Restaurant in Spain in 2006 which was a success and was sold on with a remarkable profit in 2011. I have worked in Finland since then and now am currently a chef in a Scandic hotel. I have passion for delivering the best produce to a customer whilst making money for the company, keeping the costs down and profits up without compromising on the quality or dining experience. I have extensive knowledge about meat and fish dishes and look forward to using our smoker oven which will be one of a kind in Finland."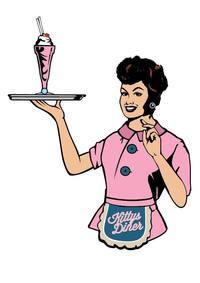 Kitty
Our inspiration and persona for Kittys Diner
Kitty is our inspiration and brand of the diner. She has her own story, which is unraveling day by day! Check out her Facebook page to find out more!
https://www.facebook.com/whoiskitty
Risker
Risker
Onoterade tillväxtföretag är investeringar med hög risk. Risker som finns i onoterade företag är t.ex. risken att förlora hela din investering, brist på likviditet på aktien, oregelbudna eller sällsynta utdelningar (vinstutdelning) och utspädning av din insats. Läs denna denna riskvarning noggrant innan du gör en investering.
Vi rekommenderar att du tar reda på investeringsmålet som du är intresserad i, diversifierar genom att investera i flera investeringsmål, och balanserar din portfölj genom att likvida investeringar. Vi rekommenderar även att du studerar noggrant riskbeskrivningarna som finns i målföretagens riskavdelningar, som du hittar i investeringsmaterialet.
Bifogat till investeringsmaterialet hittar du en kreditupplysning som kan vara relevant för att göra ett investeringsbeslut.
There are certain risks attached with a new start-up company:
We are a new start-up so there is a challenge in introducing an unfamiliar concept into the marketplace in Helsinki.
There is no absolute guarantee of the long term success of the diner. It has been proven that many restaurants fail within the first year of opening- We are aware of this fact and for this reason we are in collaboration with many successful entrepreneurs, business coaches and experts in the field, who have already given us advice and support. One of whom is an expert on why restaurants fail.
This is our first business and we have a lot to learn further. We are developing our skills towards success daily.
We believe in relationships first and then business follows. We are not looking for unlimited ATM cash machines, we are looking for that one person who understands our vision and wants to partner up with us to bring this place to life.
The plan is to reward our partners with dividends when the company is in profit. We will arrange to hold necessary meetings and keep all partners informed of any changes, expansion and development plans. In addition we will offer a good discount for all partners and their families when eating in Kitty´s Diner. We will also have a corner in the diner dedicated to the partners, where any vintage memorabilia can be displayed from their own collections.
"Rock around the clock with Kitty's friends!"