The Finnish Flow Drinks has been designed to promote a balanced performance on a both physical and mental level. Flow Drinks utilizes nature's own efficient ingredients, which support physic
Vår berättelse
Vår berättelse
"It is not that we have so little time but that we lose so much."
— Lucius Annaeus Seneca
Dr. Pertti Lähteenmäki, a leading Finnish expert in nutrition and food, started in 1996 to develop a drink aimed to maintain and extend concentration and energy level while doing sports like golf.
Flow™-Drinks have been scientifically followed and examined over a very long period since then. The back-up for the scientific studies around the drink came from Pertti's network and reputation within Finnish universities and various scientific institutes. The first version of Flow has been produced in 1997, whereas the market roll-out in Finland started in 2006.
The first product range targeted towards the needs of different sports activities requiring endurance and concentration. The product development over the years has thus been the biggest cost driver. The same time packaging, story and brand have been continuously improved. In addition to a standard PVC sports bottle also an innovative aseptic and deposit-free 250ml carton came into usage.
In 2013 the company has been prepared in particular for internationalization while adding Mika Krieger and Peter Dorner in the management team.
Flow™-Drinks were positioned from the very first day between sports and health drinks. The specific characteristics of drinks are suitable for sport activities like golf, skiing, dance or bowling, but also apply for daily usage whenever concentration and endurance is needed e.g. for studying, office work or driving.
Flow™-Drinks are produced locally in Finland. Developed by leading scientists, it is a healthy drink, 100% natural, that gives concentration, endurance and energy for demanding situations. The goal of Flow is to create a long-lasting positive influence on health and to reduce stress levels. The drinks are also suitable for diabetics.
Flow™-Drinks are produced from natural ingredients only added with natural springwater. They neither contain citric acids harmful for teeth nor artificial flavours or colours. Flow™-Drinks are certified in Finland.
The Flow™-Drinks portfolio comprises "Feather Flow" a well introduced drink in the Golf- and Sports segment, the energizing "Flow Mind & Body" and the functional water called "Fountain Flow".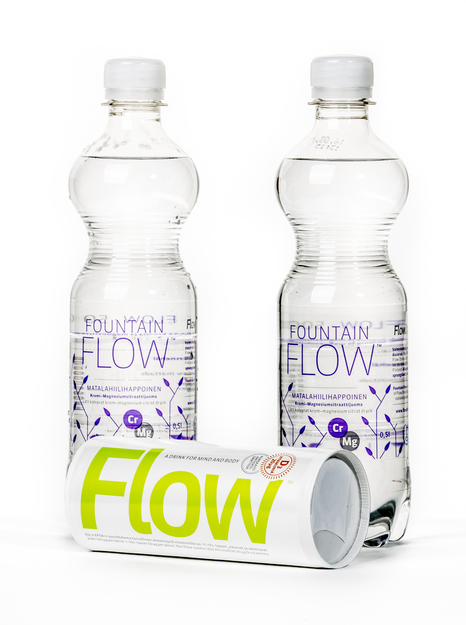 Vår affärs- och marknadssituation
Vår affärs- och marknadssituation
"I think there is a world market for maybe five computers."
— CEO of IBM, Thomas J. Watson, 1943
The market for functional water and all new variations of health drinks in general is rapidly growing on a global scale. The market share of those drinks in relation to the overall drinks market has grown to over 50% in the last years.
Other global market trends show a clear shift from hot to cold drinks, also non-alcoholic drinks, 2go drinks, functional drinks promising health & wellness and drinks based on natural ingredients have seen rising demand.
The market as such is very flexible and very fast adapts to the needs of the consumer. Today's consumers ask for good taste, healthy implications, natural ingredients and ease of use.
From the very beginning Pertti Lähteenmäki had the vision to follow this path and designed a drink ready for international exposure. The Finnish market is relatively small in particular for Flow™-Drinks that actually require high volumes. Still the Finnish market is an ideal starting point to test market acceptance and hence scale up product portfolio and geographic reach.
The first efforts to export Flow™-Drinks have been done in Sweden and Germany; within the last years also first contacts have been done in the USA focussing on the golf segment, also interest could be gathered in the Middle East and China. Based on the market feedback from Finland of the professional and amateur sport segment, the potential of Flow abroad can be regarded as very high.
Flow™-Drinks are locally produced in Finland. The positioning is clearly in the premium segment. The high quality ingredients result in relatively high production cost requiring a corresponding end price.
Flow™-Drinks main market still is Finland being distributed and sold through the main super-market chains (S-Group) and through specialized shops in the main urban regions.
Feather Flow is well positioned in most of the Finnish golf-courts. In Germany currently as a market test Flow™-Drinks are distributed in Berlin through Galeria Kaufhof Gourmet and though a local service partner.
Our goal for this year and the following is to strengthen the market position in Finland by targeting the second biggest super market chain (K-Group) and Stockmann being the leading top end luxury store chain in Finland. Also Flow™-Drinks will be distributed throughout the country by cooperating with office supply companies.
Simultaneously effective and targeted marketing measures will be put in place to support  and increase local turn-over.
Besides market efforts in Finland Flow™-Drinks will start a roll-out scheme in Germany. The successful market tests have lead already to the necessary actions to create packaging and basic marketing material in German language so that German turnover on Flow™-Drinks can be significantly increased in 2015.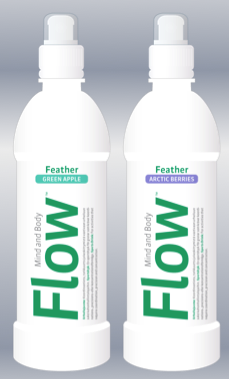 Vårt team
Vårt team
"The people who are crazy enough to think they can change the world are the ones who do."
— Steve Jobs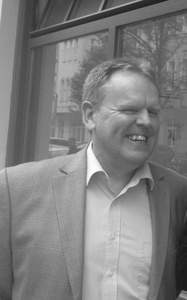 Mika Krieger
M.Sc. Econ., CEO
As a serial entrepreneur in water business, Mika (53 years, Master of Science in Economics) has more than 20 years experience in business development, distribution and management in the drinks market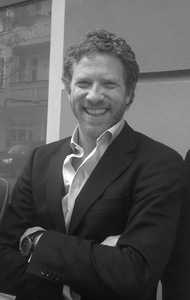 Peter Dorner
Dipl.-Kaufmann, Chairman of the Board
Peter (42 years, Dipl.Kfm, MBA) has worked in consumer goods, water and energy and has over 10 years management experience in leading positions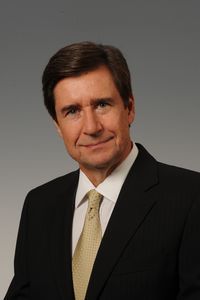 Pertti Lähteenmäki
MD/ PhD, Member of Board
As a physician Pertti (59 years, PHD) has 30 years of experience in clinical nutrition and wellbeing. Pertti is the founder of Flow Drinks Oy and as a member of the board supports in the field of product development