Koti-Medi Oy home care, nursing home and hospice
Home care and nursing home businesses are recession proof industries with a secure and steady cash flow. These are now being privatized fast due to the present economic situation. Our shares shall be quoted at Privanet Oy's Invesdor list.
Detta innehåll är också tillgängligt i
finska
Vår berättelse
Vår berättelse
Koti-Medi Oy is a home care company founded 2007 and operating in Helsinki National Capitol region. The company's founder is Registered Nurse Maritel Kurittu.
Maritel has 17 years of experience in nursing and she has previous experience in home nursing in England having worked for Medihome Ltd in London from 2003 to 2006. This was in conjunction with her regular work at Royal Marsden Hospital (Surrey branch) cancer ward.
Koti-Medi Oy is going to open in Vihti in 2015-2016 and will be Finland's first crowdfunded nursing home called Lyhtykoti (Lamp Home).
The home is named after Maritel's long term idol and role model Florence Nightingale a.k.a. "The Lady with the Lamp".
We aim to buy and/or build several crowdfunded nursing homes in the Helsinki area and expand our activities to cover the largest towns in Finland during next five years.
Occupancy in our nursing homes shall be offered in normal manner to all interested parties including local towns and municipalities. Koti-Medi Oy's shareholders (or someone appointed by a shareholder) have priority for any eventual vacant positions in the category of customers who pay their own way (so called "self paying customers").
After this I.P.O. Koti-Medi Oy's shares shall be listed at Privanet's Invesdor list where our shares can be bought and sold.
Our company provides the following services:
Home nursing
Hospice care
Home care 
(In practice this means we help our customers live at their own home instead of moving to a care home or e.g. assisted living facility)
Night nursing
24 hour emergency phone service in collaboration with Debora Oy
Home management
Child care
Home management help for families with small children
Personal assistance for the disabled
Relief for people who care for disabled family members
Vår affärs- och marknadssituation
Vår affärs- och marknadssituation
The Finnish welfare society has made a number of service pledges to its fast aging population. Towns and municipalities responsible for delivering these services find it increasingly difficult to live up to these promises given the present state of Finland's public finances and overall economic situation.
The overall trend is that more and more people are cared for of at home as long as possible because placing them in a nursing home is expensive and most people prefer to remain at home as long as possible.
At the same time local public health care authorities are rapidly privatizing home care services for economic reasons. The poor state of public finance forces the public sector to find more cost effective ways to deliver the promised services including home care and nursing home services.
Privatization has been carried out mostly through public bidding processes. Now we are changing over more and more to a service voucher model, which empowers the end users of services to have amore input as to which service provider they wish to choose.
In practice this means that customers can vote with their feet if they aren't happy with the service. This benefits companies like Koti-Medi which provides compassionate high quality care services.  
Helsinki, Espoo and Vantaa municipalities (National Capital Region) used 2002 over 880 M€ to buy goods and services from private companies and so called third sector nonprofit companies and organizations.
A decade later 2012 that sum had risen to 2 200 million €.
Private companies are the main receivers of this money since Helsinki, Espoo and Vantaa more than doubled the amount of money they spent buying services from them 2002-2012. Municipalities buy mostly services within health care and social services such as care for the elderly and for the disabled. More than half of the budgets of municipalities consist of expenditures on healthcare and social services. (Source: http://www.hs.fi/kaupunki/a1390607812515)
Koti-Medi Oy has taken its fair share of this growth. We are partners in home care with all of the municipalities in Helsinki region and we are also provider of services for customers who can use the service vouchers mentioned above and we also operate the entire night shift of the city of Espoo home nursing services.
Our monthly revenue has grown eight-fold during the last four years and our brisk growth continues. Private customers also buy more and more care services when the public services simply fail to deliver under savings goals imposed upon them to shore up ailing public finances.
The market situation for private care services seems excellent, indeed. This is displayed by the fact that we have received two unsolicited cash offers to sell Koti-Medi Oy's to these bigger care giving companies operating on a national level. We have politely refused both of them because we want to develop and grow the business rather than sell it.
Next the company's founder Maritel Kurittu wishes to expand to nursing home and hospice services.
There has been a shortage of places in these care facilities for a long time. E.g. there is just one hospice home in the Helsinki area with only 17 beds for over a million people !
In our care homes people are taken care of till the very end with special attention to elderly people's hospice care.
We are already an accredited service provider in nursing home services for the elderly in: Espoo, Kauniainen, Kirkkonummi, Vihti, Karkkila. In Vantaa we are service providers in assited living for the severly disabled and the list grows as we expand to other areas in Finland.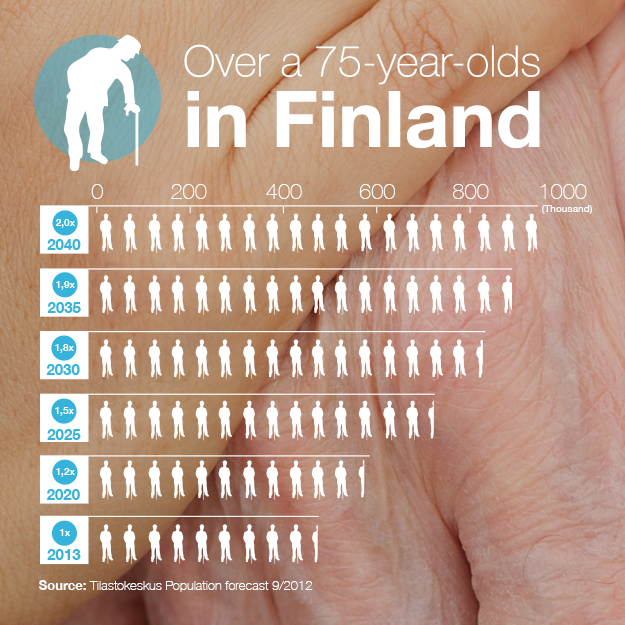 Vårt team
Vårt team
Respect for the elderly and caring about people on the whole is a core value in The Philippines. Those are the values and attitude Maritel Kurittu, the company's founder and our nurse-in-charge, has brought to Koti-Medi's care-giving to guarantee the best possible service for our customers.
The rest of our team consists of our other care managers and over 60 personal assistants, child attendants, caregivers, practical nurses and nurses in our dedicated and compassionate staff.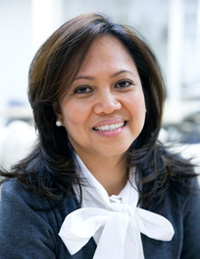 Maritel Kurittu
Chairman of the Board, Nurse-In-Charge
Maritel Kurittu (born 1968) moved to Finland from The Philippines in the early nineties. She received a college degree in education from Philippine Normal College in Manila and worked there as an English teacher, in spite of her desire to study nursing never having the opportunity to do so. After her move to Finland she enrolled in Omnia nursing college in Espoo 1994 and graduated 1998. She did her final thesis on home care for which she has always held a passion. After Maritel worked in hospitals in Finland Maritel and Tuomas moved to London where she continued to work in local hospitals and took a part-time job in a home nursing company taking care of patients in several locations all over South-East England.
http://fi.linkedin.com/pub/maritel-kurittu/a4/b08/a10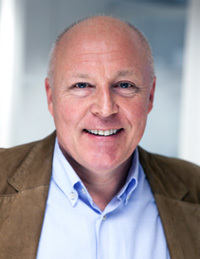 Tuomas Kurittu
B.Sc. (Economics) Managing Director
Tuomas Kurittu (born 1954) has a Bc.S degree from Helsinki School of Economics 1978 (Aalto University today) and has been a self employed entrepreneur since 1982. Tuomas co-founded one of Europe's first self storage companies Espoon Minivarasto Oy in 1993 and built it to a chain of eight sites in Finland and Sweden and worked in London 2001-2003 as a contractor with Steel Storage Ltd. the biggest European suppliers to self storage building industry. Since Tuomas' self storage business in Helsinki required more and more of his presence in Finland Tuomas and Maritel moved back to Finland in 2007. That is when Maritel founded Koti-Medi Oy (Home-Medi Inc.) to realize her life long dream to have a home nursing company of her own. After successfully selling his self storage company (trade sale to Pelican Self Storage, 2009) Tuomas left 2010 to take a 50% stake in Koti-Medi Oy and became the managing director of the company which was already showing great promise. After Tuomas applied his more than 28 years of entrepreneur experience and provided financial backing Koti-Medi Oy's growth has been impressive. Tuomas is a typical serial entrepreneur who has founded several businesses during his career. His style is to start a business from scratch, grow it big enough and then sell it either to investors or as a trade sale to bigger operators in the same line of business.
https://www.linkedin.com/pub/tuomas-kurittu/75/261/83a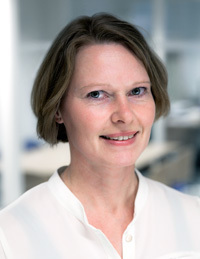 Saija Hemming
Office manager, practical nurse
Saija (born 1972) handles our invoicing, payroll and other administrative matters assisting Tuomas and also does field work with our customers whenever possible. Saija has graduated as practical nurse at Helsinki Diakonia College 1996. She has worked for the City of Helsinki Social and Healthcare Office 1997-2006. From there she moved on to office duties, in which capacity she has worked the past ten years. At the moment she is studying in college for her business management degree alongside with her day work.
Risker
Risker
Onoterade tillväxtföretag är investeringar med hög risk. Risker som finns i onoterade företag är t.ex. risken att förlora hela din investering, brist på likviditet på aktien, oregelbudna eller sällsynta utdelningar (vinstutdelning) och utspädning av din insats. Läs denna denna riskvarning noggrant innan du gör en investering.
Vi rekommenderar att du tar reda på investeringsmålet som du är intresserad i, diversifierar genom att investera i flera investeringsmål, och balanserar din portfölj genom att likvida investeringar. Vi rekommenderar även att du studerar noggrant riskbeskrivningarna som finns i målföretagens riskavdelningar, som du hittar i investeringsmaterialet.
Bifogat till investeringsmaterialet hittar du en kreditupplysning som kan vara relevant för att göra ett investeringsbeslut.
Our operational risks are quite small.
The sick and the dying have to be cared for and the public health care and social services sector must continue outsourcing the production of their services due to labor shortage and economic factors.
Competition with other companies is always a risk, of course, but we must not be afraid of competition we just have to take care that we are successful in it.
When dealing with the public sector we always have to take into account political risks. These may materialise if political atmosphere shifts strongly against social and healthcare services produced by private operators.
In practice development toward private service providers is irreversible because the public sector simply cannot provide any more of these services - no matter how Finland arranges her social and helathcare services !
There is always a risk involved in budgeting production costs, in practice the cost of fuel and labor.
There has been no sign of fuel prices increasing, the price has actually decreased. Latest collective barganing solutions have ment that salaries in Finland have developed very modestly.
The care services we provide to our clients cannot be outsourced abroad to a country with lower cost level. We cannot send our sick and weak elderly people abroad to be cared for !
Introduction of modern technology may also have an effect upon our service production. That can never replace the service we provide and we Koti-Medi plans to be at the forefront to takeadvantage of any new technology in care service (cost or any other areas).
Risks in our balance sheet are also under control. Our financing is mostly long term. The majority of it (about 60%) comes from the family of present shareholders and there is no obligation to amortize the loans at the moment. Our long term receivables have shares as collateral and Tuomas Kurittu's co-signature of the loans.
The company is also well insured against any liability, personal damage or other risks we may face.