Oceanvolt - The cleaner future of boating
Oceanvolt manufactures clean and silent electric motors for boating. Electrification has been a strong trend in the car industry for several years already - now we are seeing this trend make the leap into boating.
The information contained herein is not for publication or distribution, directly or indirectly, in or into the United States. These written materials do not constitute an offer of securities for sale in the United States. The securities have not been and will not be registered under the U.S. Securities Act of 1933, as amended, and are not being offered or sold in or into the United States.
The issue, exercise or sale of securities in the offering are subject to specific legal or regulatory restrictions in certain jurisdictions. The Company assumes no responsibility in the event there is a violation by any person of such restrictions.
Detta innehåll är också tillgängligt i
finska
Vår berättelse
Vår berättelse
Who we are
Picture yourself sailing, with your boat moving silently on the waves and only the sounds of the sea and the wind surround you. This is the Oceanvolt vision.
Oceanvolt is a Finnish company, founded in 2004, and a leading manufacturer of electric motors and propulsion systems for boats. Our motor models are suitable for sailboats, non- plaining motorboats and small passenger ferries and watertaxies. We offer an alternative to combustion engines, with two major benefits: electric energy is clean and it is much quieter than a traditional diesel engine.
The electric propulsion systems we have created power boats across the world, from daysailers to 80-feet catamarans, and serve sailors in both daily cruising as well as in demanding conditions when circumnavigating the seas. During our 16 year history, we have created innovations, such as the hydrogeneration feature of our propulsion system that generates electricity and charges the batteries while sailing. Our products have won several industry awards (for example Dame Award and Pittman Innovation Award) and been patented on key markets.
Market potential of electric propulsion for boating
Going green is a megatrend. Consumers, companies and regulators are all looking for ways to cut down emissions and a major part of that is making traffic of all kinds more environmentally friendly. Electric power and its innovations are rising in popularity with cars, bikes, planes - and also boats.
The electrification trend of leisure boats started with sailing boats, but is now also growing stronger among other boat types. Consumers are looking for electric-powered alternatives from boat manufacturers (both in the form of e-models and models that offer the option to use either a diesel engine or an electric propulsion motor). Examples of this among consumer and businesses:
Boatbuilders such as Arcona Yachts, Salona Yachts, Elan Yachts & Q Yachts are offering electric propulsion as either standard or optional on all of their boat models
Electric boats represent an estimated 25% of the market in Austria (Gonzales, 2016).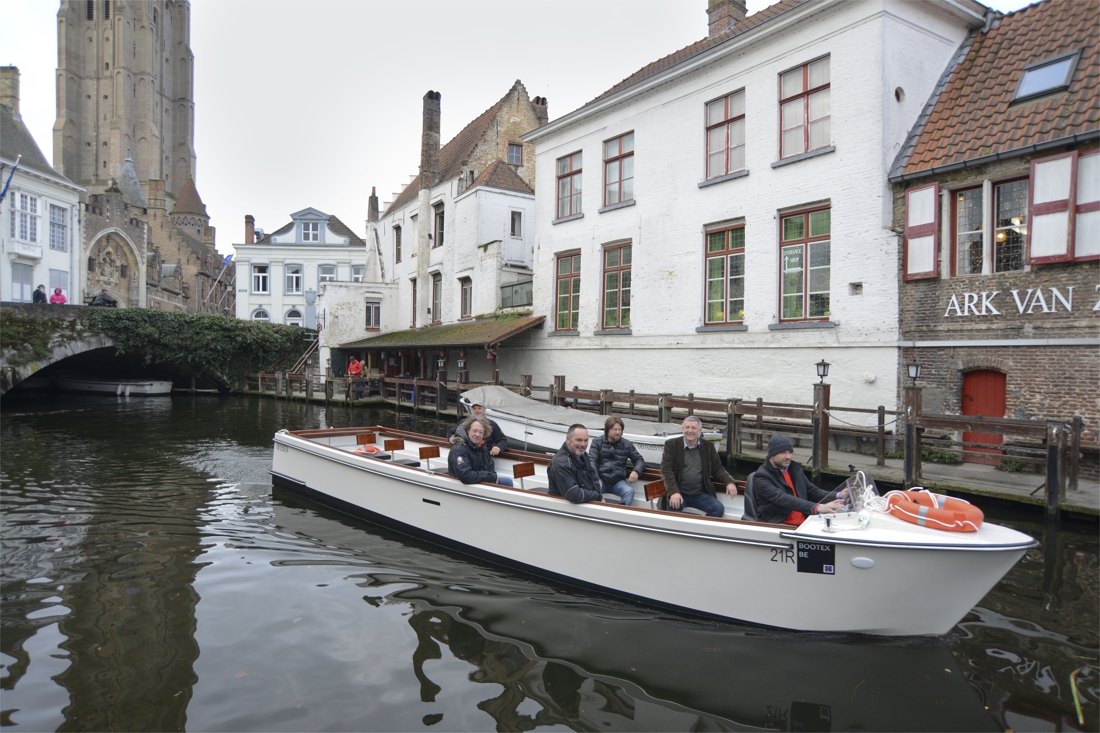 Regulation is also moving in a positive direction for Oceanvolt's business. Emission goals and environmental protection targets are driving countries, the European Union and local authorities such as cities to pass regulation and draft policies that favor green solutions, such as replacing combustion engines with e-motors. Examples of this include:
Amsterdam will prohibit the use of combustion engines by 2025. Many ferry operators sailing the city's canals have already begun shifting to electric propulsion. Other European cities and countries are also planning to place similar restrictions or bans on vehicle engines in coming years: examples include cities like Helsinki and Venice and countries such as Norway.
The Belgian city of Bruges, which sees an estimated 8 million tourists annually, recently approved six water taxis with Oceanvolt systems for passenger transport.
Charter cruise company Boyard Croisiere in Fouras, France uses Oceanvolt systems in their operations.
With pioneering cities already moving to make the leap from combustion engines to e- motors, we strongly believe it will not be long before other local and national authorities will follow this same path.
Since the last funding round
We held a successful funding round on Invesdor.com in May 2019. This equity issue raised a total of €2 million from investors in over 30 different countries and ended in advance due to oversubscription. With the raised capital, we have continued operations and also taken several steps in developing our business:
Development of ServoProp product. Regeneration feature and motor design have been further developed and verified both in tests and customer deliveries.
Serial production & standard systems. In October of 2019 we launched our strategic "Standard system" concept. The idea behind them is for Oceanvolt to develop, market, sell and produce systems that are tried and tested, "off the shelf" and easy for the customers to comprehend and purchase.
Building and strengthening our global partner network. Our partner network is built on an ABC principle: Agents, i.e. commercial sales personnel, Boatyards- and boatbuilders, i.e. resales contacts, and Certified installers, i.e. technical professionals (often working in co-operation with the Agents).
Strengthening the software team. Since the last crowdfunding campaign we've hired 3 more software developers in our team to further develop the "Always connected" software strategy and our existing products
Improving battery and energy storage solutions. Finding and testing new battery technologies. The selection of an alternative battery supplier includes the steps of finding and evaluating suppliers, selection of supplier based on battery specification and other criteria, integration of selected battery to Oceanvolt's electric propulsion system and testing the battery.
Bringing in key personnel to support business flow. Oceanvolt decided that the company's financial development requires a dedicated position to facilitate current operations and support future growth. For this purpose, the position of Chief Financial Officer was founded and filled in late 2019. Additionally, Oceanvolt welcomed a new CEO for its North American subsidiary, Oceanvolt USA Inc.
Finally, we have brought in a new group CEO to lead the company into its next stage. In March 2020, Oceanvolt welcomed Tommi Lassila, formerly of ABB Marine, to head the company's current goal of scaling up production. Lassila brings 29 years of experience in the development, production, and after sales knowledge of electric propulsion systems to the company.
Oceanvolt does not anticipate the leadership change to bring any noticeable disruptions to the company's daily operations. Former CEO Markus Mustelin built Oceanvolt a strong foundation over the last three years before stepping down from the company's helm: the change is being carried out in good order and Mustelin will continue working as an Oceanvolt Board member.
During the past three years we have built the base for growth by securing funding, increasing revenue and profitability and developing our business processes. The next step is really about scaling the business and securing the positioning of Oceanvolt's products and the company in the market.
Why is Oceanvolt seeking new funding
Oceanvolt's previous pitch laid out our Way Forward plan, which was structured around a budget of €3m. Of this budget, we reached the targeted €2m from the crowdfunding campaign. However, the additional €1m in the plan was expected from loans and other financing instruments; unfortunately, this was not achieved.
The current equity issue has been launched to support the Way Forward plan and raise added capital to supplement the €1m that we could not secure after the previous campaign.
Our plans for the future remain similar as outlined in 2019 and we are aiming to continue with the growth strategy outlined then. The planned use of funding is described in more detail in the Use of Funds -section in this pitch material.
Why invest in Oceanvolt?
The markets for electric propulsion systems for boating are currently undergoing a rapid change. Electrification has been a strong trend in the car industry for several years already - now we are seeing this trend make the leap into boating.
Oceanvolt is at an important stage in its business life cycle and is looking for investments to help execute its growth strategy and assume a good market position. The next phase of Oceanvolt is really about scaling the business and securing the positioning of Oceanvolt's products and the company in the market. In summary, here are the key factors why we believe it is a great time to invest in Oceanvolt:
With its patented technology (hydrogeneration), Oceanvolt stands apart on the market from competitor companies. The company holds eight patents in strategic market areas: United States, the European Union, UK and Finland.
Oceanvolt's expertise attracts interest within the sector. We have signed letters of intent with several noteworthy boat manufacturers to further develop their strategy and offering of electric propulsion solutions.

Resulting in our efforts to develop the sales and agent network we have reached a very good market position in the US boating market during the last year. There is a strong growth potential for electric propulsion in the world's largest boating market.

Oceanvolt management views the company's outlook as positive and estimates Oceanvolt to reach a positive EBITDA during Q4 2020.
The company's management views Oceanvolt to be a potential acquisition target over the next 2-3 years. Also, Oceanvolt considers the possibility of an IPO at the earliest in 2022. These exit scenarios are described in more detail later in this pitch.
All Oceanvolt employees are committed to the company either as direct shareholders or through options.
Vår affärs- och marknadssituation
Vår affärs- och marknadssituation
Environmentally friendly solutions are in increasing demand in various fields - and traffic is no different. Electric-powered solutions are entering the market in increasing numbers for cars, bikes, planes - and also boats.
Major boatbuilders are also joining the electrification trend. Electric models on the boat market fall into two categories:
E-boat models where electric propulsion has been taken into consideration and implemented already in the boat's original design
Boat models where the electric propulsion alternative is offered as an option instead of diesel
Oceanvolt's current market position
Currently, electric propulsion still holds only a small slice of the global recreational boating market. In 2020, we estimate that the potential global market for electric propulsion is approximately 400M€ per year. Within the sector, Oceanvolt is often seen on par with two other manufacturers, Torqeedo and Bellmarine.
Traditional diesel engines still remain the biggest competitor to Oceanvolt even over other electric motor manufacturers. The market is, however, undergoing a major change: combustion engines are experiencing a downturn in popularity, while electric motors are on the rise.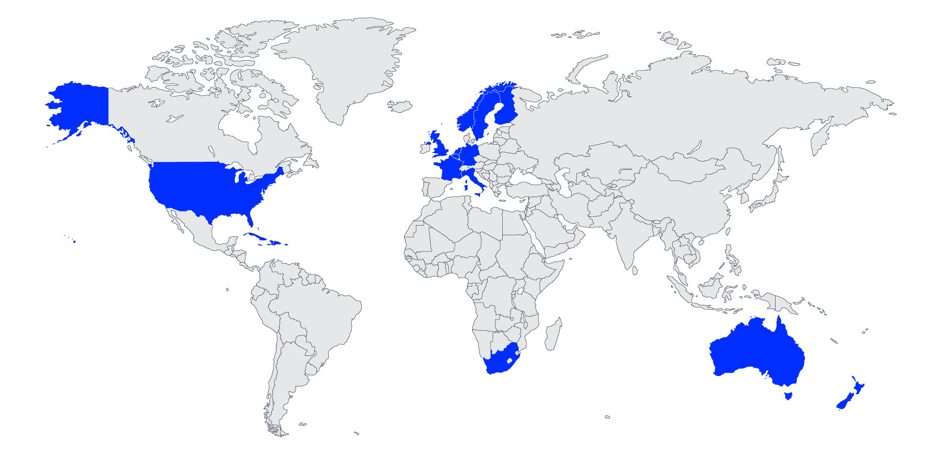 Geographically, Oceanvolt's key markets have remained the same for the last two years. The company's key markets across the world are as follows:
The Nordics: Finland, Sweden and Norway
Europe: UK, Germany, Netherlands, Belgium, France and Italy
North America: the United States & the Caribbean region
Africa, Australia & Oceania: South Africa, Australia and New Zealand
Oceanvolt offers its products through several boat builders, such as Grand Large Yachting Group, ITA Catamarans, Spirit Yachts, Arcona Yachts, Q Yachts, Schionning Designs, Salona Yachts, Elan and J/Boats.
Patents and IPR
Oceanvolt sets itself apart from its competitors through its key technologies. To secure and maintain this competitive edge, Oceanvolt has secured its intellectual property rights and holds eight patents in strategically selected geographical areas. These areas are the United States, the European Union, the United Kingdom, and Finland.
The company holds patents on, among other technologies, for its ServoProp variable pitch saildrive technology, the cooling element for the AXC motor, and a vibration-reducing mounting method for the Oceanvolt motors. In addition, Oceanvolt has full ownership (3D pictures, 2D drawings and work pictures) for all the main components of the propulsion system, throttle levers and displays.
Oceanvolt's product lines
Oceanvolt's clean electric power & propulsion systems cater for many different use cases from daysailers to cruising monohulls, racing catamarans and non-planing motor boats. This diversity gives us a good position in the market.
Oceanvolt ServoProp – Award winning variable pitch sail drive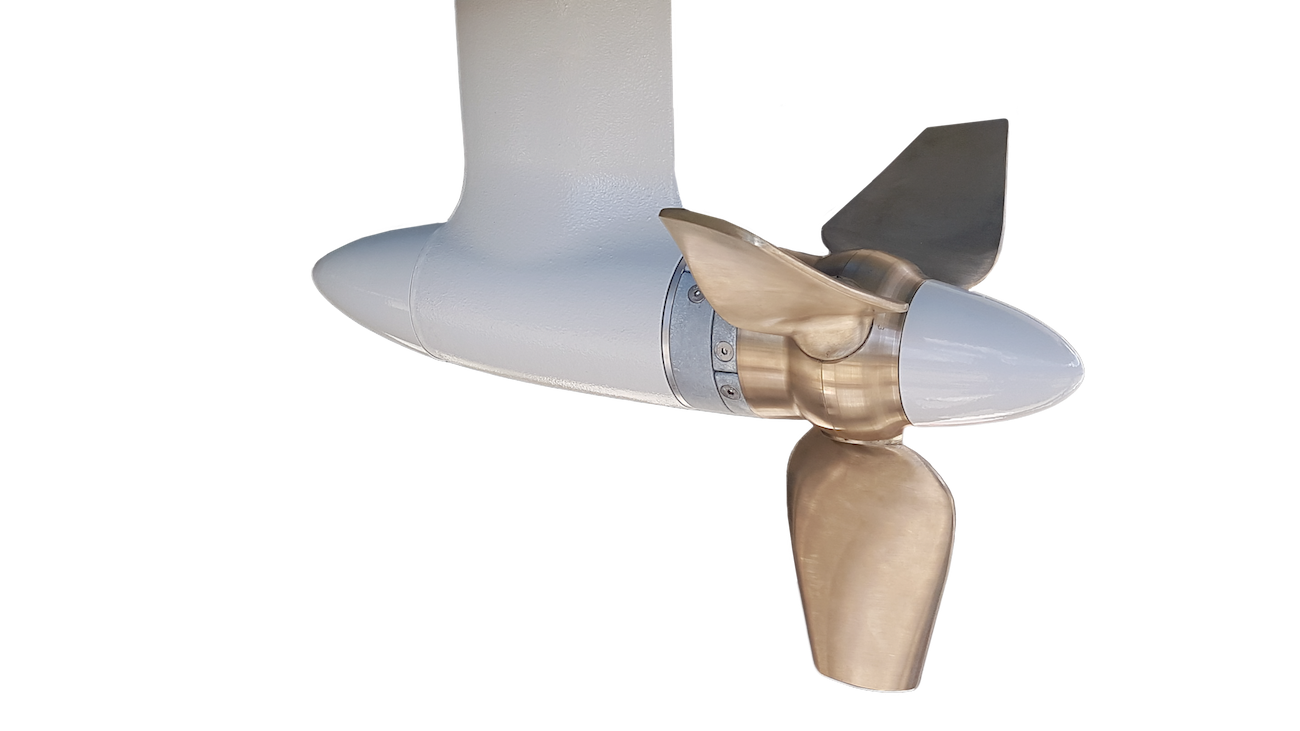 The patented Oceanvolt ServoProp variable pitch sail drive combines a high efficiency sail drive with the most powerful hydro generation on the market. ServoProp's unique feature is the possibility to turn the propeller blades more than 180 degrees.
The software-controlled variable pitch sail drive adjusts the pitch of the propeller blades automatically. This means that the power generation and power output are optimal. Combined with uniquely designed blades, it delivers optimal efficiency in both forward, reverse, and hydro generation mode. And with the blades set to neutral sailing position, the propeller creates extremely low drag similar to the drag of a feathering propeller.
A normal fixed propeller does not by nature have the blades ideally shaped for hydro generation and generates less than half of the power of ServoProp at a given boat speed. ServoProp can generate more than 1 kW at 7–8 knots and 3 kW at 11–12 knots. The generated power can be used to power both the propulsion system as well as all the electronics on board without a need for a separate generator. With this in mind, we can start to talk about the possibility of a completely self-sufficient cruiser.
The ServoProp is suitable as a propulsion motor for monohulls up to 50 ft and multihulls up to 60 ft. It can also be used as a hydro generator in boats up to 100 ft.
Oceanvolt AXC – Modular shaft drive motor systems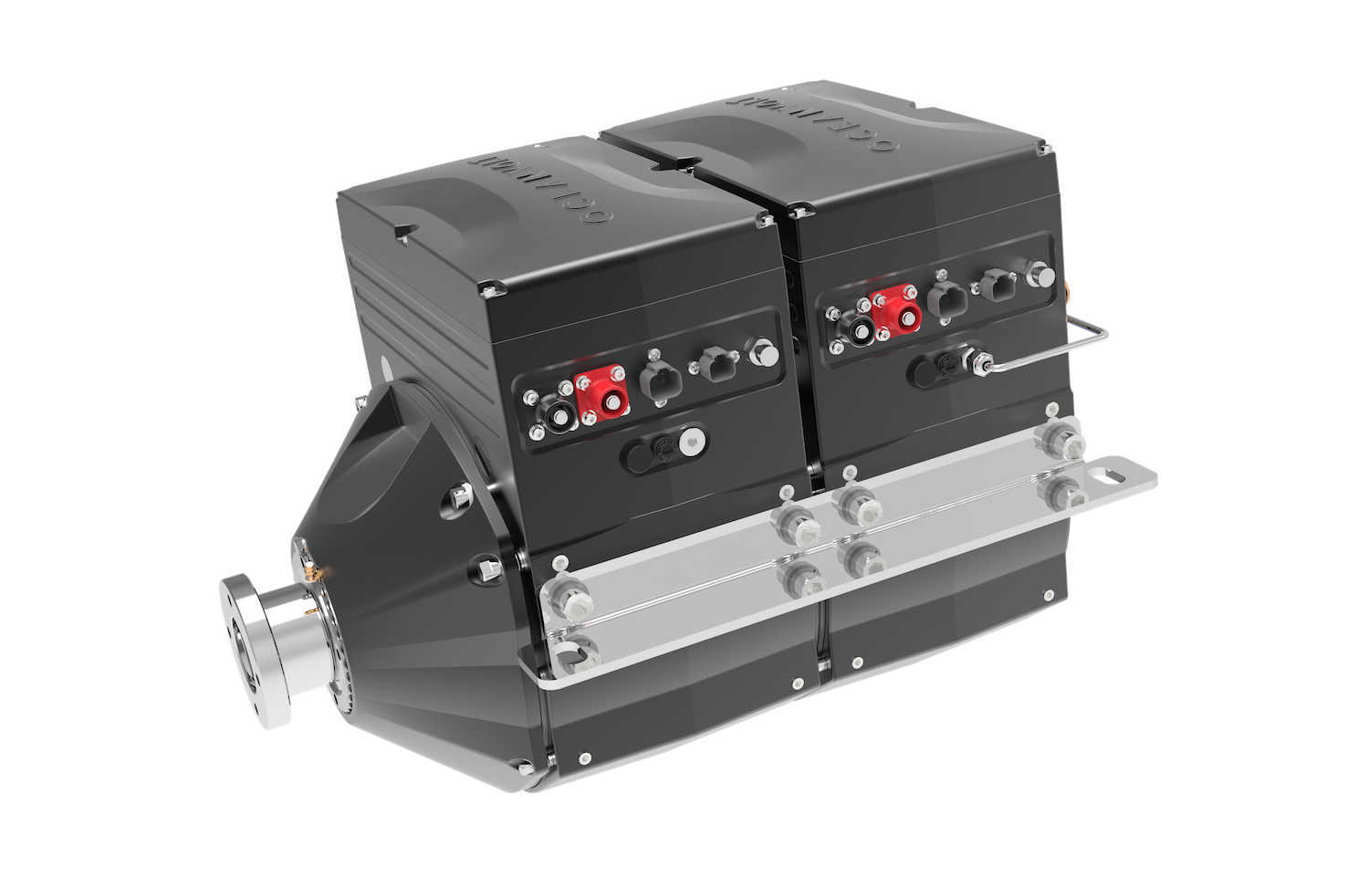 The Oceanvolt AXC series provides higher performance, greater durability and more comfort than ever before. The Oceanvolt AXC series is a modular system available in four power configurations: 10 kW, 20 kW, 30 kW, and 40 kW. The most powerful configuration provides power to the equivalent of up to 100 hp.
The motors have been designed for the benefit of customers operating larger, heavier displacement boats including charter catamarans, non-planing motorboats, heavy duty commercial boats, and small passenger ferries.
Oceanvolt SD & AX
In addition to the above-mentioned motor series, Oceanvolt also has two other more basic product lines to cater the smaller size range of boats.
The Oceanvolt SD sail drives have a power range between 6 kW to 15 kW. The SD motors are specially designed for folding propellers. They feature a patented mounting method which reduces vibrations and can be installed directly onto existing Volvo Penta and Yanmar mounting beds. This makes retrofitting the motors as simple as possible and increases the potential market size for these motors. This video presents the easy installation and features of the SD unit in comparison to a similar diesel engine boat.
The Oceanvolt AX series of shaft drive motors (3–8 kW) are compact, easy to install and maintain, and perfect for daysailers, small cruisers, and multihulls or racing boats.
Oceanvolt USA
On the North American and Caribbean markets, Oceanvolt operates through its subsidiary, Oceanvolt USA.
In September 2019, Oceanvolt USA welcomed Derek Rupe as its new CEO. Rupe has brought new energy into the subsidiary: sales have picked up and by June 30th 2020 we have closed revenue of worth approx. $230k.
With this fresh start and Derek's leadership, Oceanvolt expects its US subsidiary to have turned a corner and sees a positive growth trend on the market.
Competition & Positioning on the market
Oceanvolt differentiates itself from other electric propulsion companies through two main USP's: Oceanvolt's patented hydrogeneration feature (i.e., manufacturing electricity whilst sailing) and the use of safe 48V instead of high voltage. Oceanvolt's devoted and high-quality customer service sets it apart from many competitors.
Oceanvolt has made the strategic choice of manufacturing motors with a maximum voltage of 48V. In sailboats, this translates to a 30-60 feet size range that can be powered by Oceanvolt motors. While there would be the potential for a larger market in crossing this limit, such a shift would require Oceanvolt to move to high-voltage systems. Therefore, the company has no current plans to move above 48 V motors.
Notable showcases: Conrad Colman, Alex Thomson, Jimmy Cornell & Sailing Uma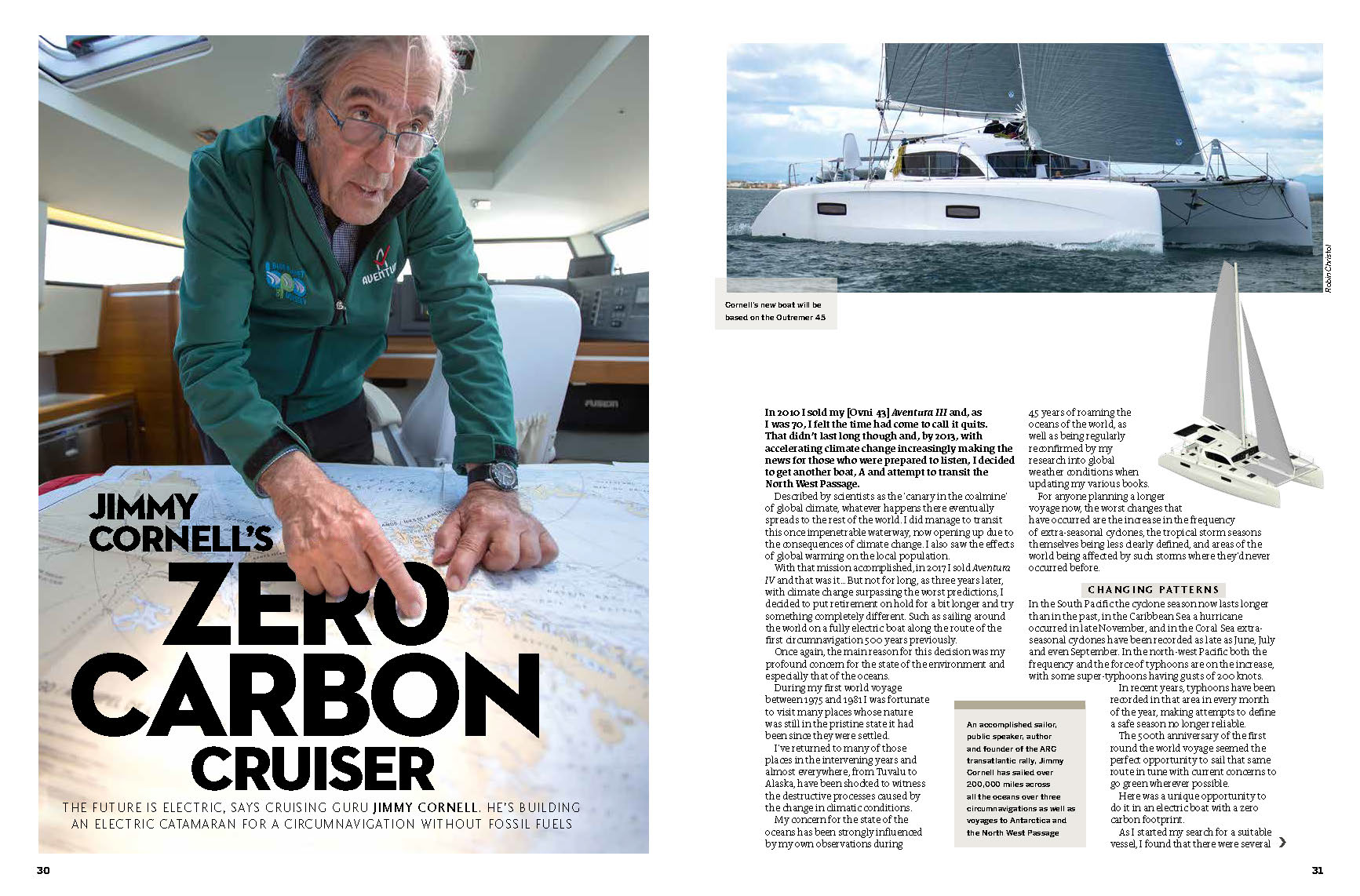 Oceanvolt's systems are part of a newer trend in boating, but that doesn't mean they have not been tried and tested in rough conditions already. We believe in the product we make and welcome a real test. Oceanvolt wants to see our systems challenged in demanding conditions, in the hands of top yachtsmen and -women.
In 2016, the Kiwi yachtsman Conrad Colman circumnavigated the globe in the Vendee Globe race with Oceanvolt's system - without a drop of fossil fuel.
The Vendee Globe 2020 race in November will see Alex Thomson sail around the globe powered by an Oceanvolt AXC system. Thomson is the #1 favorite to win the race, which will be followed by millions of sailing enthusiasts around the world.
A sailing legend and author of the international best-seller World Cruising Routes, Jimmy Cornell, chose Oceanvolt to power his Outremer catamaran for his EL.CA.NO! circumnavigation. EL.CA.NO! will see Cornell trace the voyage of history's first circumnavigation from 1519 to 1522 by Ferdinand Magellan and Juan Sebastian Elcano.
In April 2020 Sailing Uma, a popular sailing couple on Youtube with over 180k followers, installed a used Oceanvolt system in their sailboat. The four videos published about the refit installation have gained over one million views to date.
Oceanvolt has also garnered a great deal of attention from the media. In 2020, the company has been or will be featured in a number of publications across the world, most notable of these being Yachting World, SAIL Magazine, Lonely Planet, IBI News, Yachts & Yachting and Float Magazin. In total, we estimate the media Oceanvolt has been or will be covered in this year reaches over 3 million readers, many of which will be sailing enthusiasts, a key audience and potential buyers for Oceanvolt systems.
Vårt team
Vårt team
Oceanvolt has put together an excellent team and management group that combines experience from electric propulsion, boating, marine industry and other core business functions. The team and board are experts and can cover varied fields such as electric propulsion, international business, foreign trade, intellectual property rights, software, marine industry, sales and marketing.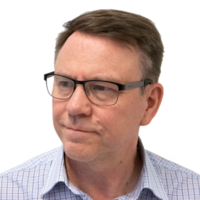 Tommi Lassila
CEO
Tommi Lassila joined Oceanvolt in March 2020 from ABB where he has been managing the sales activities in the global network of propulsion product services as the Sales Director. As a naval architect by education and with more than 29 years of sales and project management from ABB Marine and Turbocharging under his belt, Tommi Lassila is the right person to lead Oceanvolt into the next phase. The next phase of Oceanvolt is really about scaling the business and securing the positioning of Oceanvolt's products and the company in the market. Tommi's experience in the development of large scale electric propulsion systems and his contacts within the marine industry are very important in achieving this goal.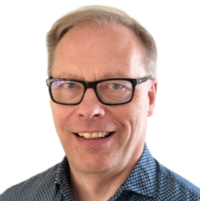 Ilkka Raiskinen
Chairman of the Board
Ilkka Raiskinen is the Chairman of the Board and an important advisor for Oceanvolt. Mr. Raiskinen started his career in the 1980s as a research scientist, but soon moved on to IT solutions development, portfolio management, and business development, first at Digital Equipment Corporation, then GM Wireless Data. In 1994, Mr. Raiskinen joined Nokia, where he spent the next 15 years heading business units. His achievements at Nokia include a vast number of product launches, business acquisitions, and strategic deals – including the acquisition of Navtec, the largest Nokia acquisition to date. From 2013 to 2016, he was the CEO of Tecnotree. Under his leadership, Tecnotree grew its revenue and especially its profitability and moved from project driven software design to agile and product driven methodologies.
Janne Kjellman
Founder of Oceanvolt, Board Member and Advisor for R&D
A serial entrepreneur, Janne Kjellman founded Oceanvolt in 2004 while he was still active in his previous company Appelsiini. Founded by Mr. Kjellman in 1999, Appelsiini grew from zero to over 200 employees and was finally sold to Finland's #1 telecom operator Elisa in 2010. Mr. Kjellman is expert in managing startups and small growth companies. He is an active board member in several other start-ups and growth companies.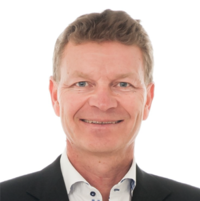 Mats Wolontis
Board Member
Mats Wolontis became an Oceanvolt board member in 2020. He started his professional career in IT sales and was recruited to Nokia Mobile Phones in the mid-nineties. Over the next 18 years he was heading different business units and country organizations (e.g. the UK, Finland, Russia and many African countries). Over time Mats moved from sales management to general management. In 2011 a new chapter set in and since then Mats has been involved in more than ten startup companies as a CEO, Chairman of the Board or Board Member. Mats has overseen a number of company exits, acquisitions and financing rounds during this time.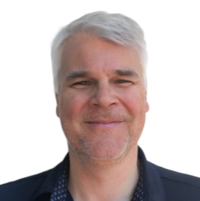 Jan Österman
Board Member
Jan has been a board member in Oceanvolt since 2012. Jan is also a passionate sail racer. He has 18 years' experience in working with start-ups and growth companies. He is also equipped with a special skill set in supply chain management, sales and marketing, as well as fundraising and investor relations.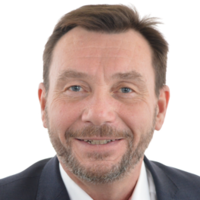 Markus Mustelin
Board Member
Markus has sailed around the world three times in the Whitbread Round the World Race and has more than 20 years of experience in entrepreneurial oriented leadership roles. He joined Oceanvolt in February 2017 as the CEO and since February 2020 he has been a member of the board. His skills and expertise are essential to Oceanvolt's business & strategy development.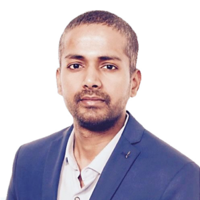 Irfan Khan
Production Manager
Irfan Khan leads Oceanvolt's production & customer projects. He is responsible for customer projects, production management, and inventory. Irfan joined Oceanvolt in November 2018, having previously worked for startups and successfully managed and led multi-cultural teams.
He has a good academic background with a strong understanding of customer needs. Determining quality control standards and overseeing production processes have been his key role.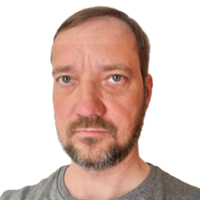 Marko Mäki
R&D Manager
Marko Mäki leads Oceanvolt's research & development projects and software development. Marko joined Oceanvolt in March 2015, having previously worked for different telecom operators and in the development of marine generators.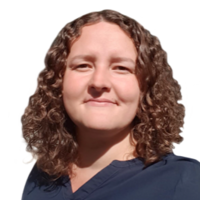 Anna Hietanen
Marketing Manager
Anna joined Oceanvolt in Summer 2012 with a degree in advertising and business communications. She manages Oceanvolt's online and social media marketing activities as well as organizes events and tradeshows for Oceanvolt worldwide. Furthermore, she supports Oceanvolt's agent and partner network with marketing best practices.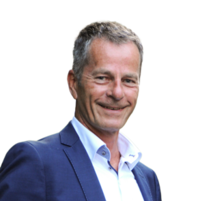 Calle Nyman
Sales Director
Calle is an experienced boating branch specialist and sailor from Helsinki. Calle started at Oceanvolt as Sales Director in August 2017. His main responsibility is to lead Oceanvolt's global sales with focus on expanding the sales network and presence in the key markets of Oceanvolt. Before joining Oceanvolt, he worked with boat brand XO Boats as the sales and marketing manager and at Volvo Penta in the accessories and spare parts business.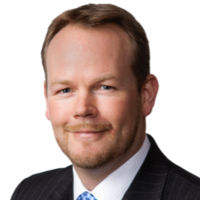 Christian Hallberg
Commercial Director, France, Germany, Switzerland & Italy
Christian has been with Oceanvolt since 2012 and has been in charge of expanding and improving Oceanvolt's distribution and sales network in France, Germany, Switzerland, and Italy. Christian has 25 years of experience of technical sales and corporate management. Christian works fluently in 5 languages.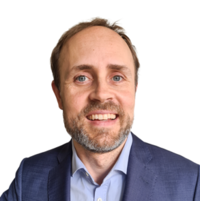 Jussi Tuuri
CFO
Jussi joined Oceanvolt in December 2019. He is a business-oriented finance and accounting professional and has worked in both stock listed companies and early stage growth companies for more than 15 years. Jussi has created and developed the financial administration and reporting systems for several early stage companies including preparations for IFRS reporting. He also has experience in different financing solutions.
Risker
Risker
Onoterade tillväxtföretag är investeringar med hög risk. Risker som finns i onoterade företag är t.ex. risken att förlora hela din investering, brist på likviditet på aktien, oregelbudna eller sällsynta utdelningar (vinstutdelning) och utspädning av din insats. Läs denna denna riskvarning noggrant innan du gör en investering.
Vi rekommenderar att du tar reda på investeringsmålet som du är intresserad i, diversifierar genom att investera i flera investeringsmål, och balanserar din portfölj genom att likvida investeringar. Vi rekommenderar även att du studerar noggrant riskbeskrivningarna som finns i målföretagens riskavdelningar, som du hittar i investeringsmaterialet.
Bifogat till investeringsmaterialet hittar du en kreditupplysning som kan vara relevant för att göra ett investeringsbeslut.
Macroeconomic risks
Boat building is a cyclical industry, as is the whole maritime industry. In general, revenues and sales tend to be higher during periods of economic prosperity and lower in economic downturn. Also changes in the security markets or, for example, in interest rates are likely to affect our sales.
The spread of the COVID-19 coronavirus, which started in 2019 and grew into a pandemic in 2020, has also the potential to have major effects on global economic growth and through that, the boat building and sales sectors. The full scale and longevity of COVID-19's effects on the global economy remain, however, difficult to predict.
Volume risks
In addition to the abovementioned macroeconomic risk, the COVID-19 virus represents a potential risk to the sourcing of key commodities. Precautionary measures such as quarantines taken around the world to combat the spread of the virus can temporarily affect component production at local facilities and by subcontractors as well as lead to longer delivery times.
As electrification remains a growing trend, there exists also a more general volume risk related to key components used in building electricity-powered systems and batteries. If the market demand for these technologies exceeds their supply, this may lead to several operators increasing their production volumes, which in turn could cause component manufacturers at least temporary or occasional challenges to keep up with the rising demand, or lead to price increases with key components.
Regulatory risks
Generally speaking, Oceanvolt benefits from environmental regulations. However, legal environments may change and make operations more difficult. We are a globally operating export company and possible new barriers of trade and tariffs may hurt our business.
Key personnel risks
The company is dependent on our key personnel and losing an employee may result in difficulties in sales, production, product development, or some other area crucial for the company.
Technology risks
Oceanvolt has patented its key technologies and has 8 patents in selected geographical areas (US, EU, GB, and Finland). Each Oceanvolt system houses a set of algorithms which are not patented but are crucial for the complete system's ability to work as a system, not just as a collection of individual components. Even though we are technologically in an excellent position in the market, it is possible that new technologies arise and hamper our competitive advantage.
Legal risks
There are currently no known legal proceedings against the company. However, it is always possible that lawsuits emerge and result in additional costs or other issues for Oceanvolt.
Risks related to financial forecasts
Future related estimates, goals, and other such statements are always subject to uncertainty.
Need for future financing
The company is not yet profitable and thus might need additional investments to operate. This is a risk for the continued operation of the company.