Rekki - Invest in a sustainable future
Rekki is a Tampere based second-hand online store that offers an effortless and ecological way to buy and sell clothing. We turn used clothing into profitable business and are ready to build an international success story.
Detta innehåll är också tillgängligt i
finska
Vår berättelse
Vår berättelse
Rekki (Omnichannel Retail Services Oy) is an online store for buying and selling second-hand clothing. With Rekki's help selling your unnecessary, good quality clothing becomes easy and convenient. From Rekki's vast selection of products you can shop sustainably and safely just like from any regular online store.
The second-hand market is estimated to double during the next five years and sustainability and responsibility are becoming the most important factors when making a purchase decision. Rekki's mission is to extend the life cycle of clothes and accessories, to inspire a more sustainable shopping culture and to offer a better alternative to buying something new.
We are transforming sustainable consumption into a profitable business. The business model that we've developed with passion during the last four years works and is profitable with monthly net sales of one hundred thousand euros. Now is the time to accelerate growth! We are looking for funding to develop our current logistics and IT solutions for international scaling. With your help, we'll take an important step towards our goal of becoming Europe's leading second-hand online store.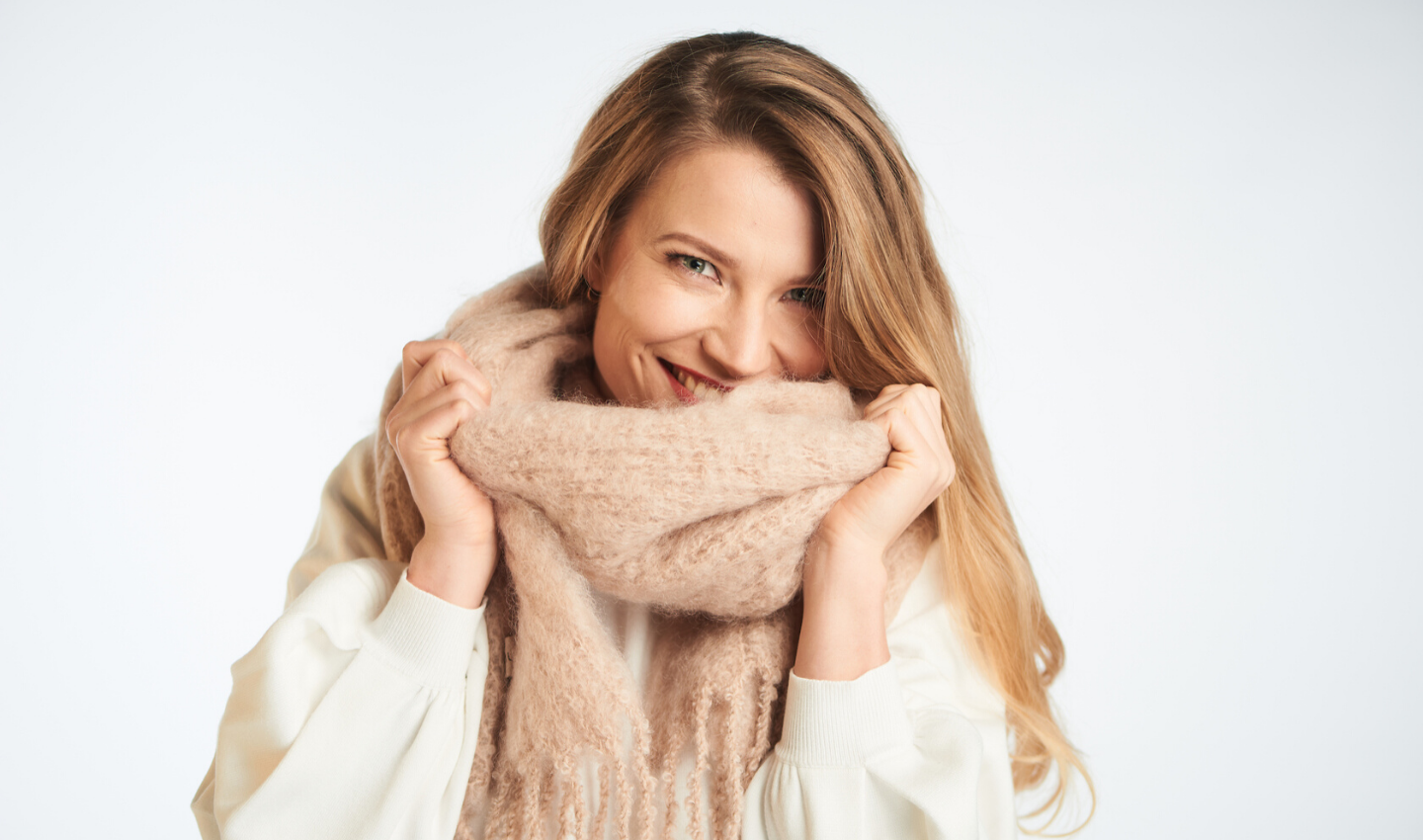 How everything started and where are we now
The idea behind Rekki started in Tampere in 2015 when Bertta and Tero, who were colleagues at the time, were researching the future trends in the retail industry. They soon realized that Finland was missing a customer-oriented service, which would make buying and selling second-hand clothing effortless and would address the following challenges:
What to do with unnecessary good quality clothing if
you don't have time to sell them by yourself?
you don't want to donate them to charity for free because there's still value in them?
you have over 20 products, so listing and selling them one by one at an online marketplace would be too much of a struggle?

you want to sell your products anonymously, receive compensation and avoid the risk of being scammed?
Where to buy quality second-hand items if
you don't have time to hunt for products at different flea markets and online marketplaces?
you want to shop conveniently and safely online and get fast delivery?
you want to be sure that the products are of high quality, clean and authentic?
you want to shop anonymously without contacting the previous owner?
you want to have the option to return the product?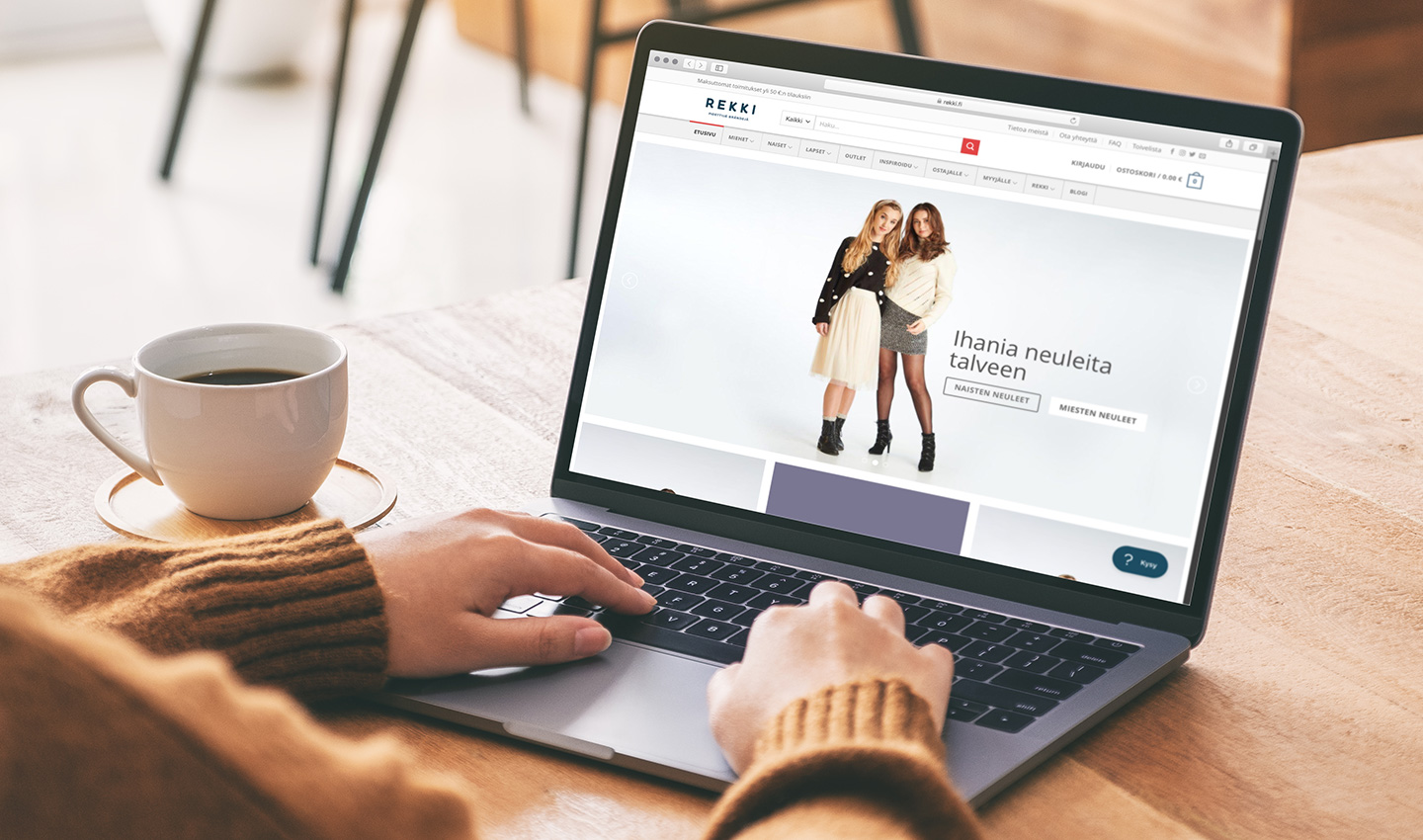 It was clear from the start that there was a high demand for Rekki's fresh and customer-oriented business model. During the first six months of starting the business, over 400 customers registered to sell their unnecessary clothes. The first storage space, a small basement warehouse at Tampere's Pispala district, was filled up in a few months.
Although our growth rate has been fast from the start, we have simultaneously succeeded in developing our business model into the desired direction in a cost-efficient way and towards international markets. We have sought investments quite moderately because we wanted to test the competence of our business idea first and later keep growth at a manageable pace and the control in our own hands. Now that we have data worth of four years, of different phases of the business and of several hundred thousand products, we know precisely how our business model works.
At the moment Rekki's online store holds over 32 000 products on sale. A group of 12 employees inspect roughly 12 000 products monthly. Since spring 2019 our business has been operating in Tallinn by our subsidiary, Rekki Oü, from which we own 70 %. The purpose of the subsidiary is to pilot the potential of our business model in the Baltic region.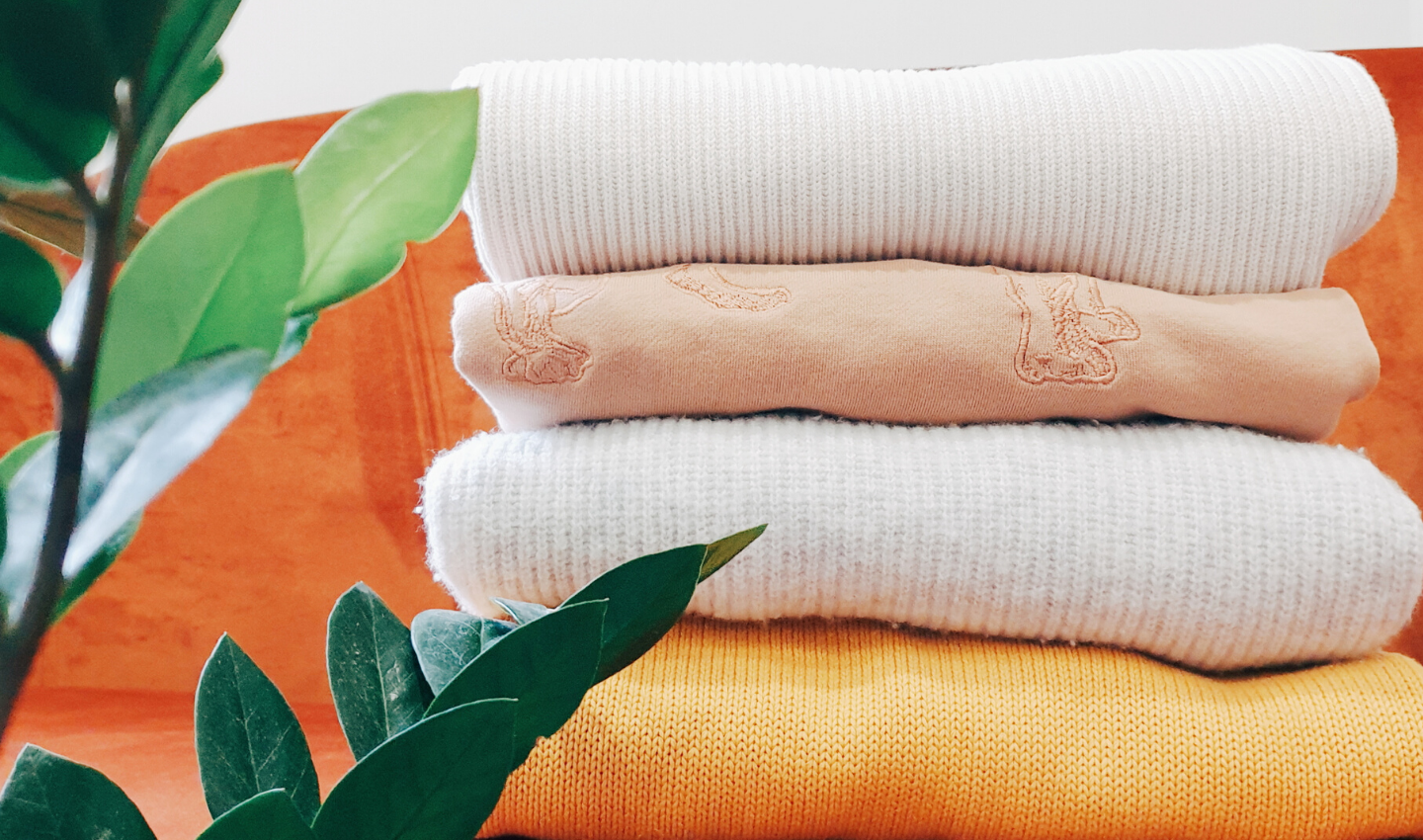 Rekki's principles
At Rekki second hand is inspiring and stylish
Rekki proudly promotes a new and more sustainable way of marketing clothes, with better values, where second hand no longer means worn out, but stylish and inspiring instead. Our mission is to bury any prejudices linked to the consumption of second-hand clothes, to upgrade the image of second-hand and to make the shopping experience as visually appealing as it is when buying something new.
At Rekki second hand and high quality go hand in hand
It's important for us that the clothes bought from Rekki are in great condition and serve the customer for many years. Every product sent to Rekki is carefully inspected one by one so that we can verify its quality, condition, and authenticity. The whole evaluation process is based on our strong experience and data on products that have been sold at Rekki.
Rekki is a good place to work at
It's important for us that Rekki is a good place to work and grow professionally. We are building a modern, open and sustainable organizational culture which includes, for example, the Leadership as a Service -leadership model. To us, Rekki is more than a workplace and that passion is hopefully apparent to our customers as well.
At Rekki everything starts with the customer
At Rekki the customer is the king. From day one, our business has been designed with the customer experience first in mind. Our hearts beat for providing a useful service and exceeding customers' expectations. This is noticeable when browsing through the public reviews on our Facebook page, where we've been rated 4,7 / 5 thanks to almost 200 reviewers. The winning customer experience at Rekki is a combination of world-class customer service, friendly brand, and sustainable values that customers can identify with.
Why invest in Rekki?
Here is a unique chance to invest in a growing company, with a business model that has been proven to work, a moderate evaluation, great potential to grow and expanding markets in Finland and Europe.
Rekki's business model is scalable and profitable already starting from monthly net sales of 100 k€. Monthly net sales has varied 7-12/2019 between 65,3 k€ and 92,5 k€ depending on the month and season.
Our ambitious team, together with our advisory board, aims high and is a capable and experienced group to expand the business internationally
Rekki's concept is a winning combination of customer-oriented approach, sustainable values, and a carefully built brand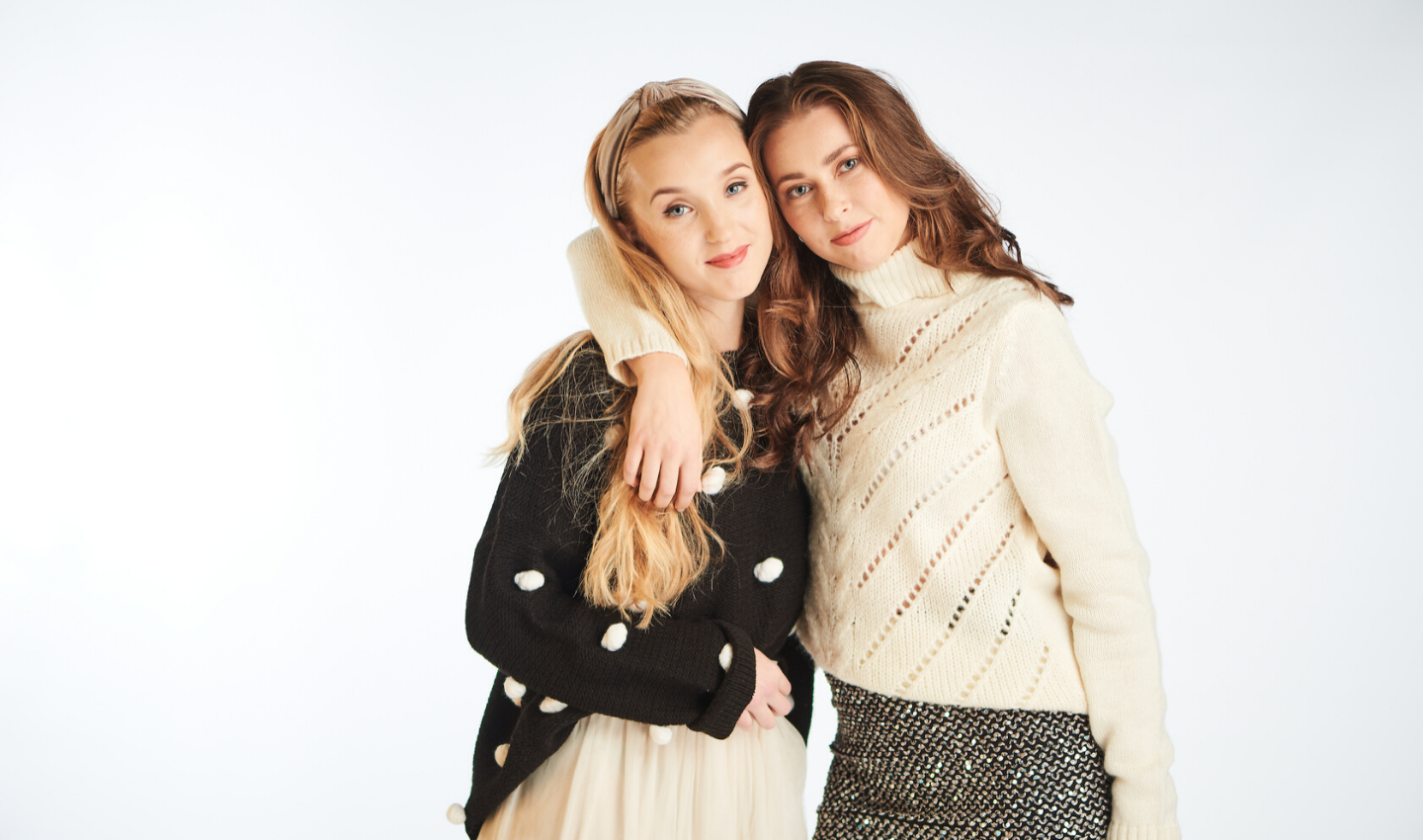 Vår affärs- och marknadssituation
Vår affärs- och marknadssituation
What does Rekki do?
Rekki's business activity can be divided into two parts: purchasing of second-hand clothing and selling them.
Selling to Rekki - Product purchasing
The customer registers their package on Rekki's site, after which they receive a code via email so they can send the package to the warehouse free of charge.
When the package arrives, each product is carefully examined and assessed one by one.
An offer for the products is sent to the customer's email.
If the customer accepts the offer we publish the products on our online store to be be sold. If the customer declines the offer the products can be returned to the customer or donated to charity.
The customer is compensated for the products once they have been sold.
After accepting the offer the customer doesn't need to worry about anything else since we take care of everything, for example photographing, shipping and communicating with the new owner of the product as well as compensating the original seller for the product. The customer is compensated 30-80 % of the selling price, depending on the price and the offer model.
Buying from Rekki - Sales
Buying from Rekki is easy and safe since Rekki's online store works like regular online store. Products can be browsed by category or theme as well as filtered by size, color or brand. We want the products to reach their new homes quickly, which is why we aim to send them out the very next working day after the order has been made. We also provide the most widely used payment methods and 30 days return policy.
Product range
At the moment Rekki's online store has 32 000 women's, men's and children's indoor and outdoor clothes, shoes, bags and accessories on sale.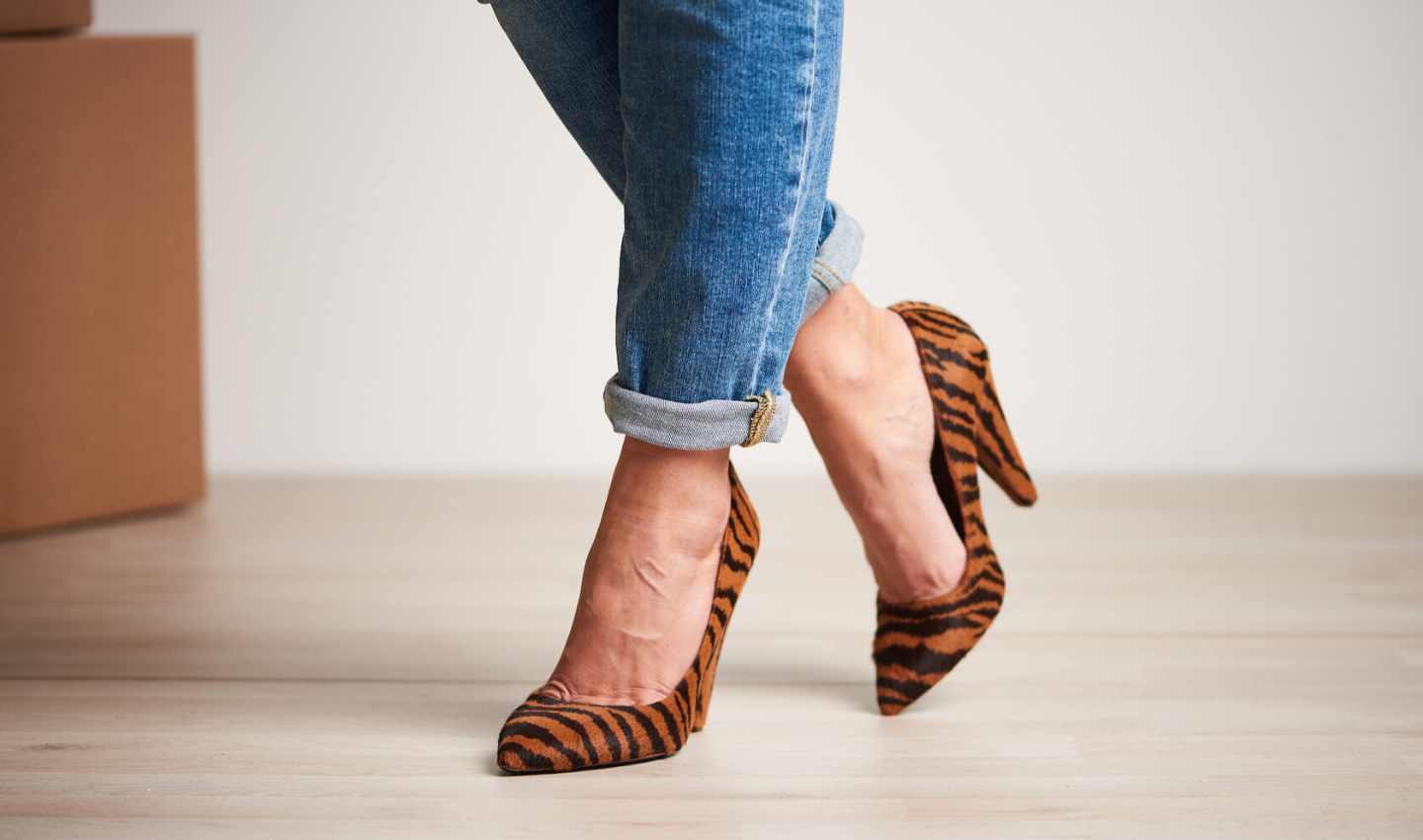 Customers and target group
According to research, responsibility and sustainability are continuing to grow as significant affectors of purchase decisions. This trend is also present at Rekki. Thanks to research conducted on Rekki's customer base, our customers can be divided into three main groups depending on their motives to buying:
Value-based customers, who want to make sustainable purchase decisions and buy something used instead of buying new (about 50% of customers)
Price-based customers. Rekki's quality-price ratio is very competitive since used, good quality brand products are sold for about 40% of the price of similar new products (about 33% of customers)
Customers looking to make unique finds. Every product on Rekki's site is unique and new and rare finds are published at a constant rate. (about 17% of customers)
Rekki's main target group is 25-55-year-old medium income women, LOHAS-consumers, who make purchase decision based on their sustainable values.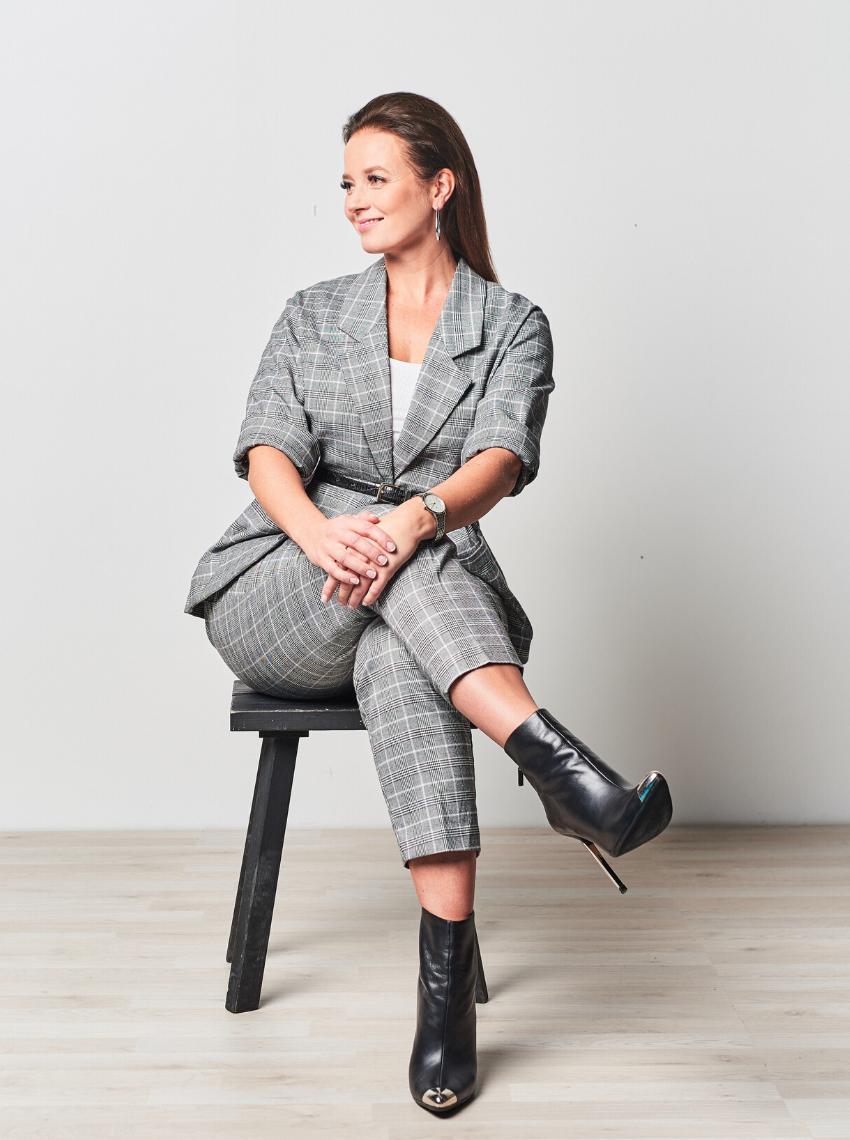 Revenue generation and business model 
Rekki's business model is based on the balance and optimization of the following parameters:
The average selling price of the product (at the moment around 21 €)
The average sales margin of the product (at the moment around 53%)
The handling cost of the product (the process between coming in and going out of the door costs around 3,8 €/accepted product)
The inventory turnover ratio (throughout Rekki's history the inventory turnover ratio is 73% in 30 days, calculated in euros)
The efficiency of product purchasing
The revenue model is based on carefully selected and priced products and efficient processes and marketing. The objective of the business model is for the productivity of a single product handler to be over 2000 € per month, resulting in that all fixed costs can be covered by a group of about 10 full-time workers per month.
We have tested different variations of the product purchasing model with different payment schedules and compensation percentages and offering a choice between a fixed compensation or a commission-based compensation. At the moment we offer a compensation model with tiered compensation percentages. By continuing to develop our IT solutions, in the future we'll be able to offer a fixed compensation for products and brands, which we know will surely be sold.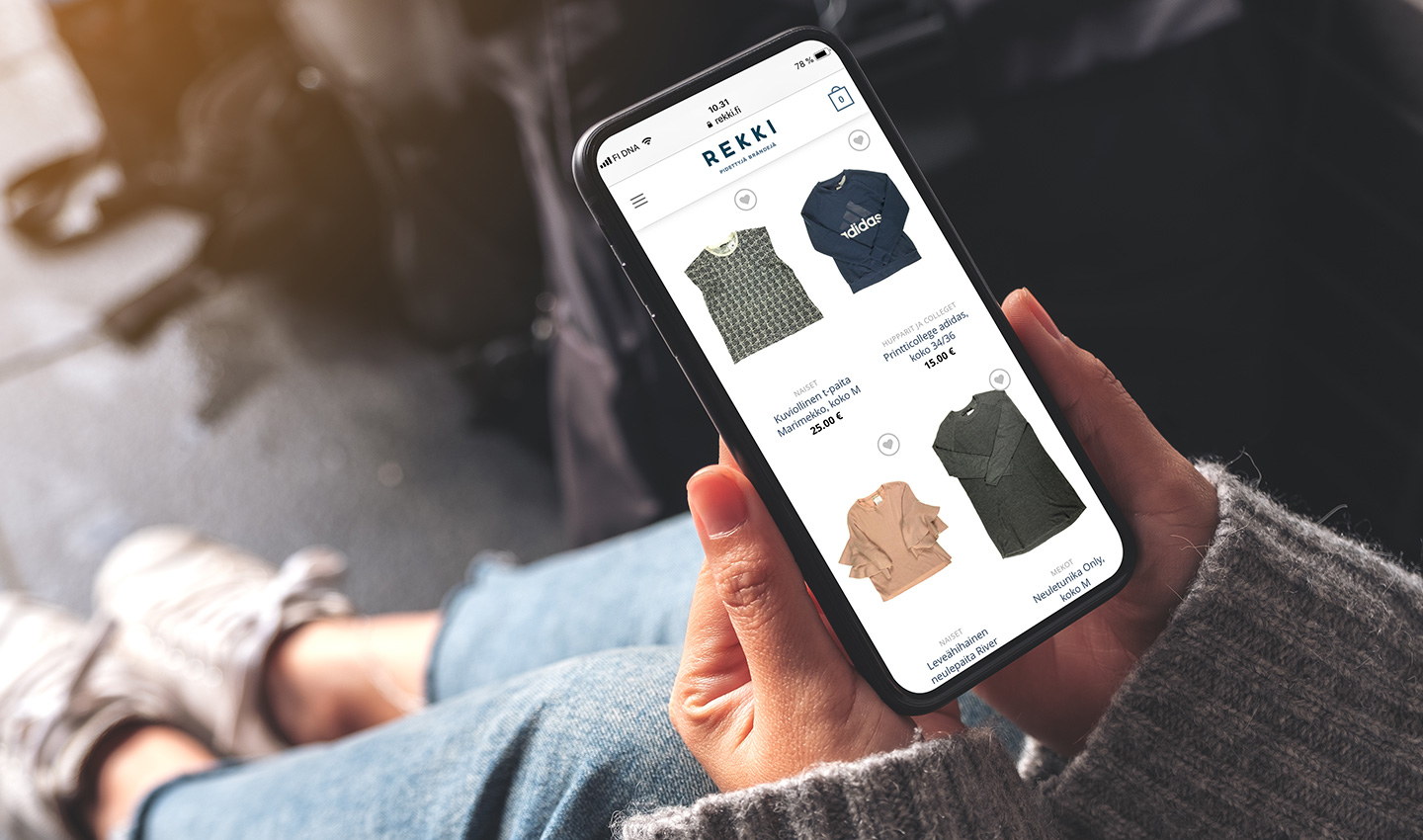 Market situation
The second-hand market is estimated to double within the next five years as a result of global changes within the clothing industry and consumption behavior.
Compared to figures from the beginning of the century, twice as many clothes are being bought nowadays and they're being used only half as many times as before. Research shows, that some specific pieces of clothing are worn only 7-10 times after which they are considered useless. This fast pace of consumption is also noticeable at consumers' wardrobes, in which 30% of clothes haven't been worn for over a year. It is estimated that in Finland these products, which have been left useless, are worth 2 billion euros, which creates a huge potential for their re-sale.*
Concern about climate change, increased awareness of the environmental impacts of the clothing industry and sustainable values becoming mainstream are factors which have an influence on consumers' purchase decisions. In the future fashion and style trends will be sought after in more sustainable ways instead of disposable fashion, for example through clothing rental services. Also, a growing number of consumers are thinking about the resale value of a garment when buying something new. This shows that the traditional approach towards owning a piece of clothing is changing and consumers pay more attention to the life cycle of clothing.
We at Rekki want to have a prominent role in this shift in consumption and contribute to meet the growing demand for second hand clothing.
*The estimate is based on a British study which shows that British households have a total of over £ 30bn worth of usable clothing in their closets which haven't been used for over a year. A moderate estimate of the value of Finnish unused clothing, relative to the number of households (UK 27.8 million, Finland 2.7 million), is approximately 2 billion.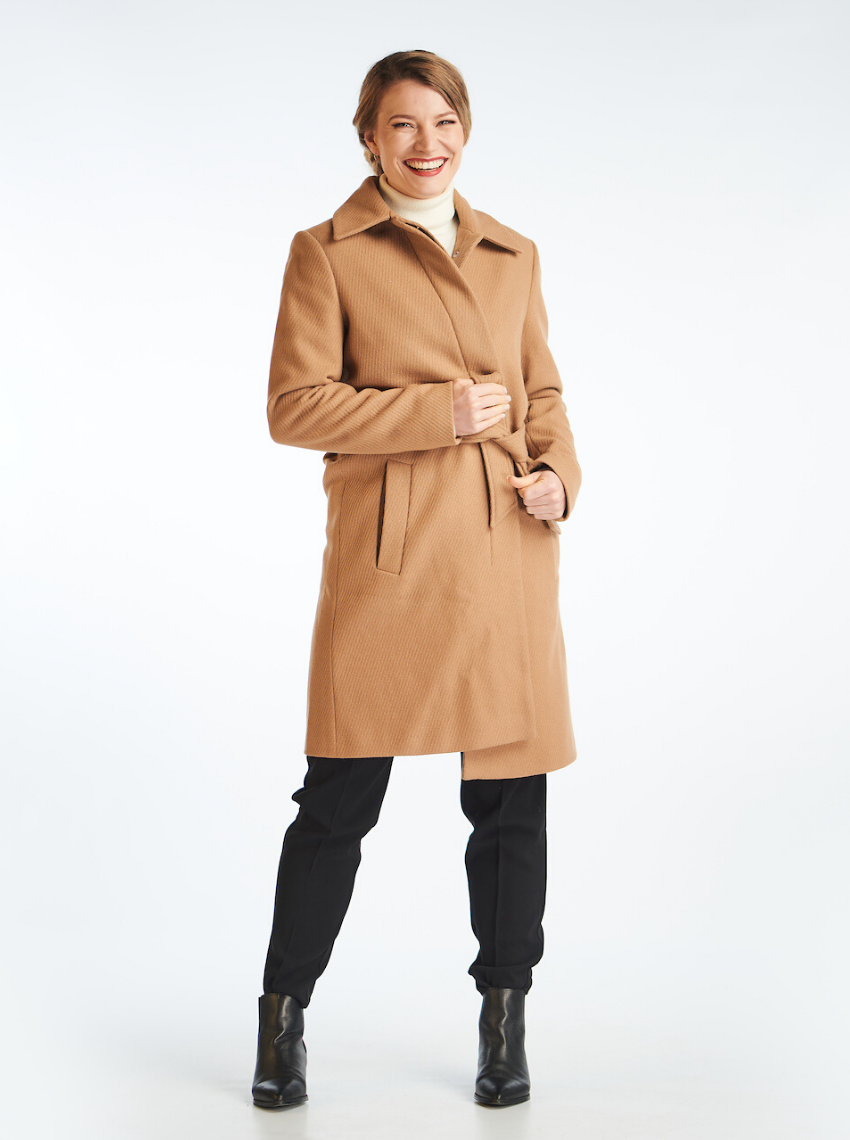 Competitive field and competitive advantage
Rekki's competitors are online services operating in Finland and Europe that buy and sell second-hand clothing. Indirect competitors include C2C marketplaces. However, Rekki's intention is not to compete with the self-service options but instead to offer an option to those, who otherwise may not do anything with their useless clothes and accessories.
Rekki's competitive advantages advantages can be summarized as follows:
Brand and positioning - Rekki's brand is designed to be easily approachable, friendly and trustworthy. Those who buy from Rekki can rely on the fact that the products they receive will be of high quality and thoroughly inspected.
Compensation model - Utilizing collected data enables a dynamic compensation model and in the future, individual compensation of products for the customer even in advance.
Timing - The groundwork has been done precisely at the right time since all the signs predict the pursuit of sustainability to start now and for it to affect consumption behavior on a massive scale.
Customer experience - Our goal is to create the best customer experience second-hand online stores have to offer by striving to as smooth and effortless service as possible.
Marketing - Our team is highly skilled in marketing, thanks to which we have been able to systematically develop Rekki's digital marketing and make it very efficient. The customer acquisition cost is about 3,5-4 € per buying customer and every euro invested in marketing brings back 15-20 €. 
Team - Together with our advisory board Rekki's team is loaded with know-how and experience regarding all the critical fields, which is particularly evident in what one euro invested has achieved and will achieve in the future.
Growth targets
Rekki's revenue growth targets for the coming years are:
| Year | Revenue target | Finland | International |
| --- | --- | --- | --- |
| 2020 | 1,5 M€ | 1,4 M€ | 0,1 M€ |
| 2021 | 2,8 M€ | 2,5 M€ | 0,3 M€ |
| 2022 | 5,0 M€ | 3,8 M€ | 1,2 M€ |
| 2023 | 7,6 M€ | 4,5 M€ | 3,4 M€ |
| 2024 | 10,9 M€ | 5,2 M€ | 5,7 M€ |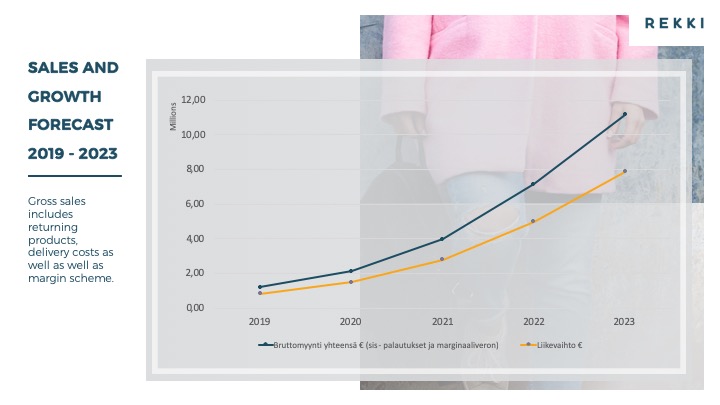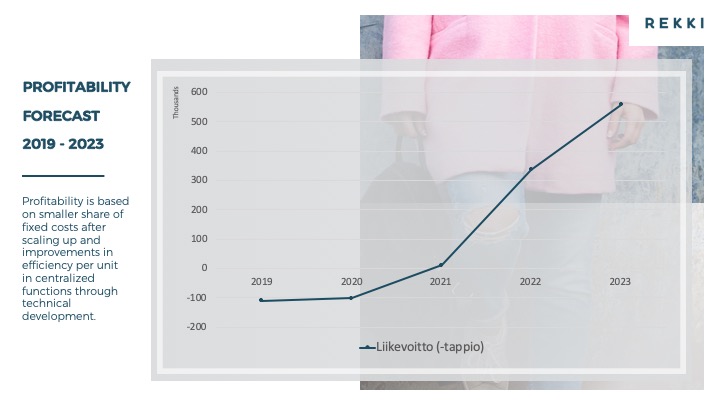 The scalability of the business model is based on having a centralized warehouse solution and diversifying product purchasing stations according to target markets. Growth is made possible by scaling product purchasing volumes and by increasing the number of team members in relation to the growth of sales.
The next target markets, after Finland and the Baltic, chosen for test marketing and sales are the other Nordic countries followed by Central Europe. The goal for 2022 is for Rekki to have workstations for product purchasing set up in 5 different countries and to have customers in over 10 European countries. We expect the domestic market to carry on growing for years to come and to slow down in 3-5 years. International growth is sought from other European countries, without crossing the European border for now due to the challenging customs practices.
Vårt team
Vårt team
Our team is a combination of business and e-commerce expertise, ambition and creative ingenuity. Growth and internationalization are supported by a high-level Advisor board with solid experience in customer experience design, international business, and rapid growth.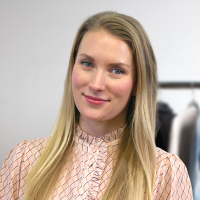 Bertta Häkkinen
CEO, Founder
Bertta runs Rekki's operations with an inspiring and energetic approach. After being on maternity leave, Bertta made her comeback last autumn. and is passionate about developing Rekki's brand and polishing the service experience to perfection. Bertta has gathered earlier work experience in, for example, international cultural and event productions as well as ecommerce development. Above all, Bertta's strengths are her courage to try something new, her catchy optimism and ambition.
https://www.linkedin.com/in/berttahakkinen/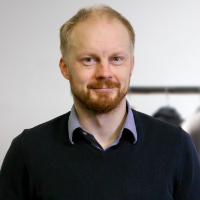 Tatu Sahrman
IT, Founder, Member of the Board
Thanks to Tatu's versalite background, he has extensive and detailed expetrise in technology as well as marketing and business. Tatu has been designing and developing dozens of different online services and has a comprehensive vision to take advantage of the opportunities digitalization offers. Tatu's strengths are exceptional problem-solving ability, inventiveness and richness of ideas. At Rekkilä we also know him as Gyro Gearloose.
https://www.linkedin.com/in/tatusahrman/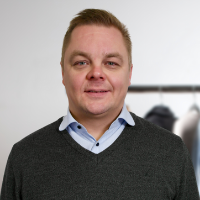 Tero Ylönen
Concept, Founder, Member of the Board
In addition to his expertise focused on building concepts, businesses and organisations, Tero has a wide network within Finland and abroad. From being an employee to operating as the CEO, Tero has seen the building process of over 30 small and medium-sized enterprises. He has also created distribution channels for big companies and brands in Finland and abroad for over 10 years. Tero's strengths are his excellent understanding of the relationship between cause and effect, leadership through knowledge and his pure passion and pride in what he does. Referring to himself as a responsible adventure capitalist, Tero is a board member of several startups, which concentrate on sustainability, customer experience and online business.
https://www.linkedin.com/in/teroylonen/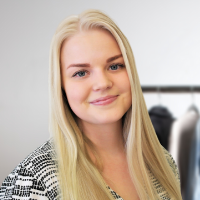 Kira Forsgård
Expert in sustainable fashion
Kira is the problem-solver of daily operational challenges and makes operational processes run even smoother. Kira knows Rekki like her back pockets and currently focuses her expertise, which has built along the way, in developing human resources, customer service and overall operation. Kira's strengths are her customer-oriented approach to situations, her effective and systematic take of work and ability to develop.
https://www.linkedin.com/in/kira-forsgard/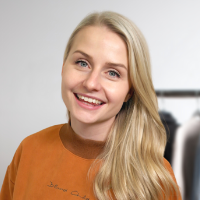 Inka Kassinen
Marketing manager
Our marketing manager Inka is fast, but gentle in her actions and there is no match for her wide, "full-stack" marketing expertise. With Inka's lead, Rekki has succeeded in acquiring a growing number of regular customers. In the light of the figures, the effectiveness of Rekki's marketing can stand up to anything. Inka is a trusted team player and idea pitcher with feet in the ground but goals set high.
https://www.linkedin.com/in/inka-kassinen/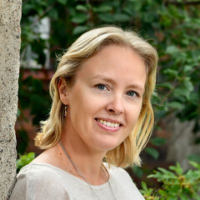 Katri Koli
Chairman of the Board
In autumn 2019 Katri joined the team as an investor and chairman of the board. Katri is a diplomat to heart, but is also able to make tough calls when necessary. She has a long and versatile career working at, for example, Nokia and LeadIn, a service design company that experienced rapid growth and was then sold to Gofore. Katri is an expert in customer oriented sales and customer experience design.
https://www.linkedin.com/in/katrikoli/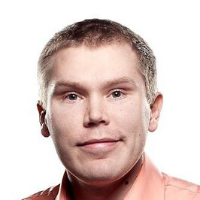 Tuomo Pesonen
Member of the Board
Tuomo is one of the business advisors who came along at a very early stage and has also been part of Rekki's board for several years. Tuomo's full-time job is being the COO of RELEX, which he joined when the company employed only 20 people and after transformed into an international growth and success story, with Tuomo being one of those responsible for the growth. Tuomo understands the operational challenges of startups, their pitfalls and bottlenecks and brings valuable perspective to operation plans. 
https://www.linkedin.com/in/tuomo-pesonen-ab77b52/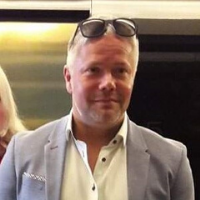 Risto Kuosmanen
Advisor Board
Risto, one of our advisors, has been part of Rekki's operations from the start. His background is in language and translation services with Translatum and he's also been part of numerous other businesses. He partly lives in Estonia and has played a key role in launching Rekki's operations in the Baltics.
https://www.linkedin.com/in/ristokuosmanen/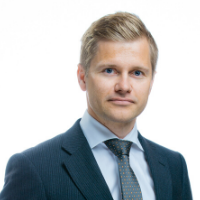 Sampo Lehtiniemi
Advisor Board
Sampo works as an independent advisor on strategic projects with startups as well as big companies. He is a customer-oriented expert on digitized business, who has previously worked for Microsoft and Tieto. Sampo has a very broad and sharp vision for business growth, strategic planning and the ability to bring new perspectives to discussions. Towards the end of 2019 he has, for example, led the Rekki's strategy update project.
https://www.linkedin.com/in/sampolehtiniemi/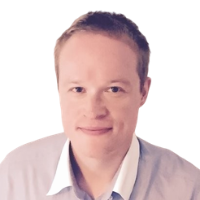 Antti Seppälä
Advisor Board
Antti is a serial-entrepreneur from Tampere and a pioneer of scalable, business-to-business sales. Antti has been involved in Rekki's early stages, paving the way for numerous leaps forward. He is the former chairman of the board, with whom we next intend to design Rekki's business-to-business models, their execution and sales with. In his main job, he solves the challenges of product and expert sales in situations where rapid and cost-effective growth is sought nationally and internationally. Antti is involved in JULMA consulting, Feedbackly, Dista and Rekki.
https://www.linkedin.com/in/anttise/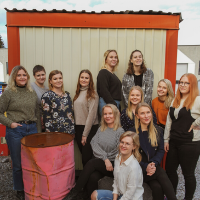 Rekki's team
We have 14 fantastic individuals working at our warehouse and office complex in Tampere, also referred to as Rekkilä. Their customer service skills, knowledge about clothing and passion towards creating a more sustainable consumption culture ensures that our daily business operations run smoothly.
Risker
Risker
Onoterade tillväxtföretag är investeringar med hög risk. Risker som finns i onoterade företag är t.ex. risken att förlora hela din investering, brist på likviditet på aktien, oregelbudna eller sällsynta utdelningar (vinstutdelning) och utspädning av din insats. Läs denna denna riskvarning noggrant innan du gör en investering.
Vi rekommenderar att du tar reda på investeringsmålet som du är intresserad i, diversifierar genom att investera i flera investeringsmål, och balanserar din portfölj genom att likvida investeringar. Vi rekommenderar även att du studerar noggrant riskbeskrivningarna som finns i målföretagens riskavdelningar, som du hittar i investeringsmaterialet.
Bifogat till investeringsmaterialet hittar du en kreditupplysning som kan vara relevant för att göra ett investeringsbeslut.
Rekki's business model's biggest risks are linked to the following scenarios:
Environmental changes - Changes in the operational environment have perhaps the most significant impact on Rekki, such as changes in consumption habits, big fashion houses reacting to second hand and changes within the competitive field, of which all can have positive and/or negative effects on Rekki. 
The bottlenecks of growth - From growth point of view, the biggest risks can be summed up to be bottlenecks that limit or slow down Rekki's expansion, such as the scaling of the warehouse capacity, the sufficiency of the operational cash flow and the scalability of the IT-platform performance.
Operational and human resource related risks - Hiccups in critical operations (especially IT, logistics and payment handling), resourcing and unexpected problems can have significant effect on business. In addition some of the critical business functions (IT environment, payment handling and calculation and PR) have been dependent on key resources (Bertta, Tatu and Tero) because of inhouse development of those areas. Therefore changes in key resources input may have substantial effects on business in the short term.
Financial risks - The most significant financial risks are linked to the sufficiency of the working capital in relation to the periodic and monthly sales fluctuations as well as when expected improvements in effectiveness through investments are realized on a smaller scale than expected. In addition the challenges in availability of further growth funding may have a significant effect on growth. Sufficiency and availability of working capital can also affect the ability to comply with agreed payment plan of loan based funding.
Brand risk - Because Rekki's success in business is expected to stem significantly from strong and well built brand, can challenges in brand development, trademark issues and decrease in brand value have an effect on business development. 
Risks linked to internationalization - Rekki's risks linked to the expansion of operations outside Finland involve encountering significantly higher costs than anticipated and the integration into the target country turning out to be a slower and more challenging process, which lead to expected growth not being fully realised.