KarhiaPro - World's First Coat Stripper
KarhiaPro, patented in Europe and the USA, is the world's first dog coat stripper with sales already in 26+ countries around the world. Now the company is ready to tap into the growth opportunity in Europe and the USA.
The information contained herein is not for publication or distribution, directly or indirectly, in or into the United States. These written materials do not constitute an offer of securities for sale in the United States. The securities have not been and will not be registered under the U.S. Securities Act of 1933, as amended, and are not being offered or sold in or into the United States.
The issue, exercise or sale of securities in the offering are subject to specific legal or regulatory restrictions in certain jurisdictions. The Company and Invesdor assume no responsibility in the event there is a violation by any person of such restrictions.
Detta innehåll är också tillgängligt i
finska
Vår berättelse
Vår berättelse
So that all dogs could feel and look good 
At Karhia, our mission is to make all dogs feel and look good all the time. We achieve this by developing tools for professional groomers, breeders and responsible dog owners caring about the well-being of the man's best friend.  
All wire-haired dog breeds must be frequently groomed by removing the old dead hair with a method called stripping (also known as plucking). Removing the old hair makes way for new, healthy hair to grow. Frequent grooming is important for the well-being of the coat, which also directly reflects the overall well-being of the dog. 
Stripping has been done manually, by hand, as there haven't been any alternatives before Karhia developed their solution. Hand-stripping the coat is both time-consuming and causes a lot of stress, especially on the groomer's fingers. Many professional groomers have had to stop hand-stripping due to the stress on fingers. For dog owners, hand-stripping causes also a lot of costs; professionals recommend grooming to be carried out approximately 4 times per year, and the average price for hand-stripping in Europe is about 70 euros. Hand-stripping a large dog or a dense coat can cost more than 200 euros.  (source: Interviews of professional groomers and dog owners, Karhia Innovations Ltd). 
Founding story
Karhia's story began when mechanical engineers Markus and Sami got frustrated to hand-strip their own wire-haired dogs. The brothers started to develop a mechanical device that could do the job faster, with better grooming quality and without any stress on their hands.
Karhia's first product, KarhiaPro was launched in December 2017 at the Helsinki Dog Show. Now, with shippings to 26+ countries around the world, the company is ready to tap into the growth opportunity especially in Germany, Netherlands, UK and the USA. 
KarhiaPro - the world's first electric coat stripper 
Karhia Pro, patented in Finland, Europe and the USA,  is a professional quality coat stripper for wire-haired dogs – designed together with grooming professionals, to meet the needs of professionals, breeders and quality-conscious dog owners. Karhia Pro coat stripper works just like groomer's hands, but faster and with higher precision. The coat stripper replicates the hand-stripping motion and gently removes the old hair amongst the new hair. The machine is attached to a regular vacuum cleaner.
Key benefits 
Less strain on hands 
Better grooming quality
Faster grooming 
Doesn't cut the hair
Improved grooming capacity and ergonomics (professionals) 
What has happened since the last funding round? 
Karhia carried out its first funding round in June, 2017. During the funding round Karhia won a 40,000 € investment at the Wave 2017 Pitching competition, organised by Y-Invest Ltd. The funding round closed on 30th June, 2017 with 343 % of the minimum target raised. 
With the funding, supported with a R&D loan from Business Finland, Karhia launched KarhiaPro in December 2017 at the Helsinki Dog Show. The following milestones have been achieved since the previous funding round:
Patents approved in Finland, Europe and the USA 
Development & scalability of production & assembly line
Product validated by professional groomers, breeders and dog owners around the world 
First batch of KarhiaPro's sold out faster than expected 
10+ retailers, mainly from international markets, acquired with very little investments on sales & marketing 
Shippings already to +26 countries, from Europe to Australia and South & North America. 
Streamlining the organisation and internal processes for better cost-efficiency (see Financials section for more info)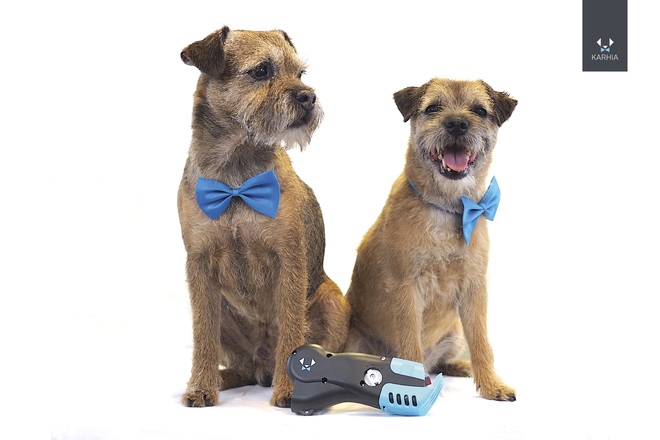 Vår affärs- och marknadssituation
Vår affärs- och marknadssituation
Business Model
Karhia Innovations Ltd focuses on product development, service and sales & marketing of its products. Production of components and assembly is outsourced to subcontractors in China and Finland. Current production capacity can be scaled up to 50,000 units (Karhia Pro) per year (revenue approximately 15,000,000 € per year). At the moment the devices are produced in batches of 500 units. In the near future the plan is to increase the production batches to batches of min. 2000 units. 
Starting from this funding round, Karhia will put more focus on increasing the market penetration through retailers. Increasing market penetration will have a positive effect on cash flows as gross margins of the consumable parts are higher than the machines'. In addition, increasing volumes will improve also the gross margins of KarhiaPro. 
Marketing
Brand awareness is mainly built and developed through social media and digital marketing. The role of dog fairs and grooming events is to engage the audience through product demonstrations. Product demonstrations are mainly carried out by retailers and brand ambassadors (professional groomers). In the future, more focus will be put into building brand awareness through social and digital marketing and events together with retailers. 
Distribution
Until now, distribution has been carried out through Karhia Innovation's own eCommerce and few retailers in certain European countries. As product demonstrations have proven to be very important, the role of retailers will be significantly increased in the future. 
Examples of our existing retailers:
Verkkokauppa.com (Finland)
Faunatar (Finland)
Training Centre / Karhia by Ilse (Netherlands) 
PERRO GmbH (Austria, Distributor))
Leine los! Hundeschule & Shop (Germany)
The Purple Dog sarl (Luxembourg) 
Groomland s.r.o (Czech Republic) 
In Q1/2019, the sales through retailers represented approximately 70% of the total sales. Future retailer acquisition will focus first into Europe (especially Germany, UK, Nordics) and then into the USA. Retailers will be acquired with own resources (Head of Sales) and through sales agents. Participation in trade fairs, such as the Interzoo, will have an important role in retailer acquisition. 
Market size 
There are approximately 80 million dogs in Europe and 90 million dogs in the USA (source: Statista). The wire-haired dog penetration varies per country, but based on Karhia Innovation Ltd's own research and interviews of some pet industry professionals, the company estimates the average wire-haired population to be approximately 15 % of the total dog population.
Wire-haired dogs should be groomed approximately 4 times per year in order to keep the coat looking good and healthy all the time (source: Karhia Customer Survey, May 2019). The cost of one grooming session with KarhiaPro, taking into account the cost of the machine and the consumable parts in a frequent use, is currently about 2€. Thus, the total market size in Europe alone is approximately 96 million euros per year.   
People are spending more and more money in their dogs. In the USA, total pet industry expenditure is expected to be 75 billion USD this year, growth from 58 billion USD in 2014 (Source: American Pet Products Association) and according to Forbes, dog grooming is one of trends driving growth in the industry. Data from  U.S. Bureau of Labor Statistics shows that over 103,996 businesses are currently operating as dog groomers in the USA with an average growth rate of 8%. According to the same data the grooming industry employs 189,384 individuals. 
Competition
There are no other motorized devices on the market. Main competition comes from the traditional approach of hand-stripping, with the help of assisting tools such as stripping knives. The traditional approach is extremely time-consuming and stressful for the groomer's hands. Stripping knives also tend to cut the new hair, which is harmful for the coat's health. 
Some people also groom their wire-haired dogs with different types of combs or rakes, but as this approach doesn't remove all the dead hair, it's not considered as a profound enough approach to keep the coat healthy. 
Karhia's product is unique and the technology has been developed by testing dozens of  different approaches with  prototypes before entering the market. Thus, the company believes that it's very unlikely that a competitor would start developing similar technology on their own. 
Products
Current SKU's 
Karhia Pro coat stripper is available in two different stock keeping units (SKUs): 
Karhia Pro, RRP 399 €*
Karhia Pro Groomer's Kit, RRP 499 €*
*) including Finnish VAT 24%
Karhia Pro Groomer's Kit is a comprehensive package for all professionals, including the Karhia Pro coat stripper, KarhiaTube container and a set of consumable parts (paws, stripping belt) for frequent use. Karhia Pro, a lower-priced SKU was launched in April, 2019.
Key consumable parts generating recurring revenue**:
Stripping Paws, 6 different SKU's, RRP from 17,90 € to 44,90 €*
Stripping Belt, RRP 49,00 €*
*) including Finnish VAT 24%
**) Recurring Revenues are growing steadily and will play a significant role in the future as KarhiaPro penetration grows. The share of recurring revenues from consumable parts' sales is presented on the graph below.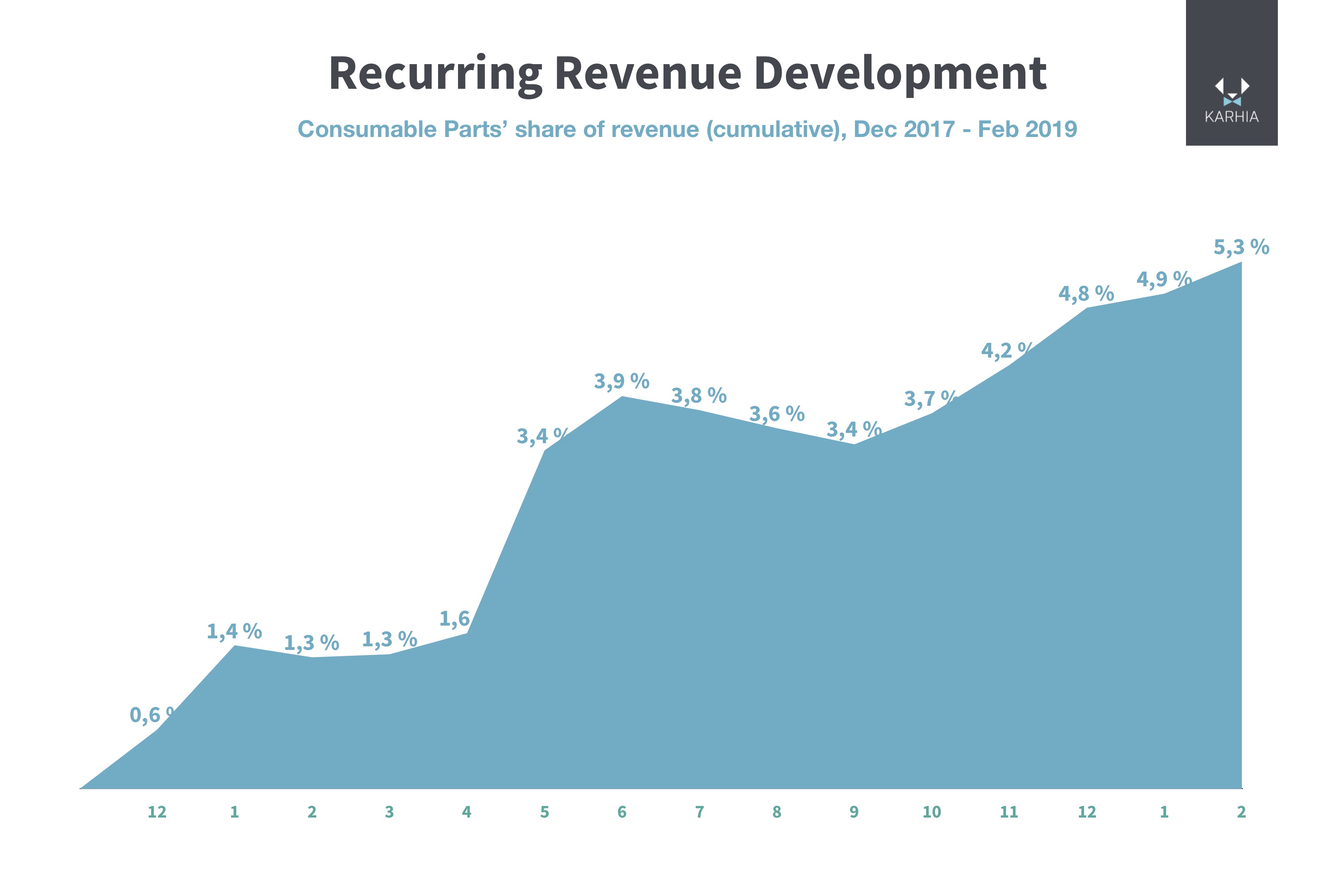 New product development 
Currently KarhiaPro is used by attaching it to a regular vacuum cleaner. Karhia is developing KarhiaVac, a new version of the KarhiaTube, the container attached to the machine and which collects the plucked hair. With the new electric KarhiaVac, including a vacuum function, groomers do not need to use a regular vacuum cleaner attached to the KarhiaPro machine. Karhia plans to develop KarhiaVac in a way it can be attached also to traditional grooming clippers (used for other breeds than wire-haired). Karhia sees that this will make KarhiaPro more attractive for professional groomers and grooming salons.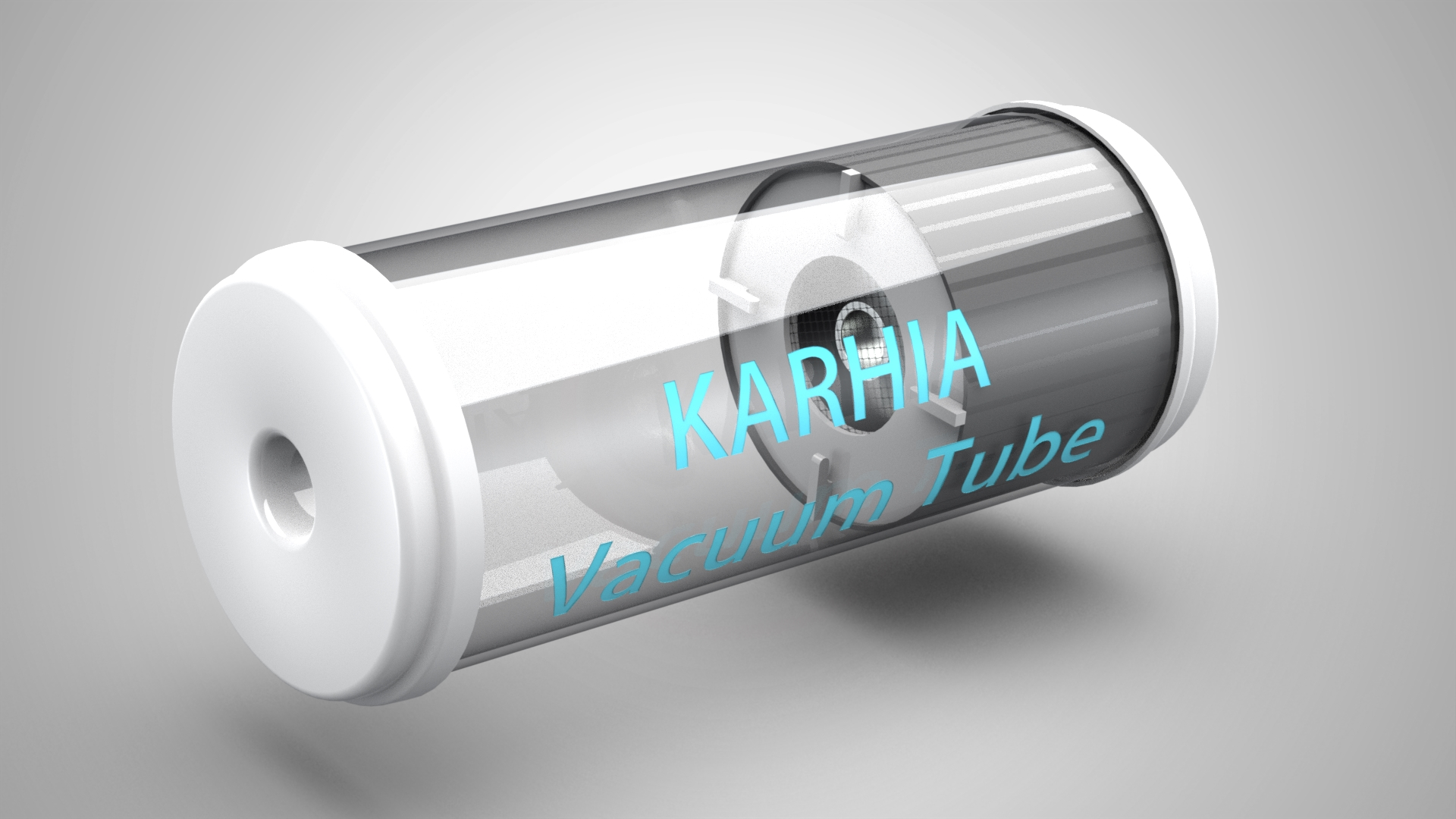 Summary: Why should I invest in Karhia? 
Pet business is booming, and dog grooming is one of the trends driving growth in the industry 
Product used and validated by professional groomers, breeders and dog owners around the world 
Technology patented in Finland, Europe and the USA 
International sales to +26 countries already achieved with very minimal sales and marketing efforts 
By investing in Karhia, you'll also invest in the wellbeing of dogs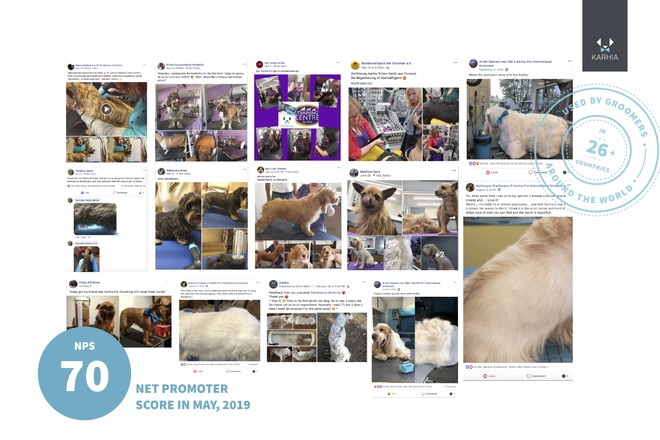 Vårt team
Vårt team
Karhia's core team consists of passionate people with strong expertise in dog grooming, product development, mechanical design, sales and customer service. Tulos Helsinki Ltd works as Karhia's external marketing team by being responsible for all social media and digital marketing activities. 
Karhia's organisation is lean; majority of the employees can work on a part-time basis when needed. This helps the company to keep the overhead expenses on a low level.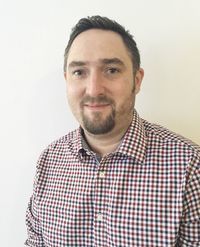 Sami Ristaniemi
Co-Founder, CEO, Member of the Board
One of the two founders and CEO of Karhia. Sami's career on precision mechanics started already in the 90's. Sami's planning work can be seen e.g. on satellites sent to space. At Karhia, Sami's role is to overlook all the activities from product development to sales and marketing. Specialist on precision mechanics and innovations. Entrepreneur since 2007.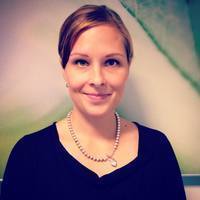 Silvia Walle
Brand Manager, Professional Groomer
Silvia is an experienced customer service professional, active dog enthusiast and one of the few trained dog groomers in Finland. At Karhia Silvia's main responsibilities are customer service, social media activities and customer relationship management of retailers and professional groomers.
https://www.linkedin.com/in/silvia-komssi-walle-53a0b6109/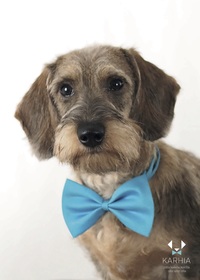 Impi
Product development & office comfort, wire-haired dacshund 
Impi is our factory dog and the helping paws in product development. Whenever there is a need to do a product test or demonstration, Impi is ready to jump on the table. Impi has also an important role in keeping our office comfortable.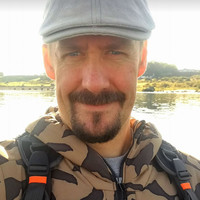 Toni Corenius
Sales Director 
Toni, former Team Leader at Patagonia, is a trade sales professional with vast experience on international trade sales. At Karhia, Toni is responsible for trade sales and account management especially in Central and Western Europe.
https://www.linkedin.com/in/toni-corenius-14b3354b/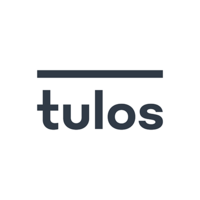 Tulos Helsinki Oy
Partner, Digital marketing
Tulos Helsinki, a specialist in digital marketing, works as Karhia's outsourced marketing team responsible for all digital marketing activities, such as analytics, display and search engine advertising, email marketing and paid social.
http://www.tulos.fi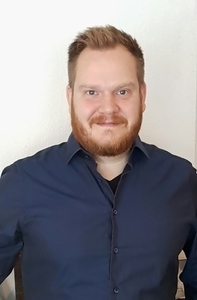 Markus Ristaniemi
Co-founder, Chairman of the Board 
One of the two founders and COB  of Karhia. Working experience from advanced mechanics design projects 15+ years. Specalist on precision mechanics, innovations, solid mechanics, CAD planning. Entrepreneur since 2007.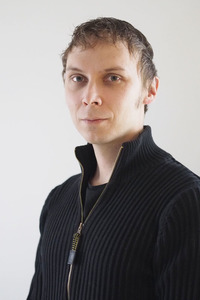 Tommi Hirvilammi
Co-Founder, Member of the Board  
Tommi has 15+ years of broad expertise on large and advanced product development projects. Specialist on product development, dynamics and solid mechanics, risk analyses, industrial management and engineering. 
Erkki Lehtonen
Co-Founder, Advisor
Erkki is the grand old man of precision mechanics. His 40+ year career includes all needed skills and relationships for product development, innovation and commercialisation.
https://www.linkedin.com/in/erkki-lehtonen-07a9069/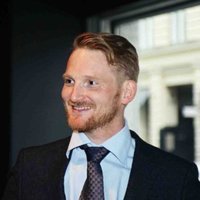 Eetu Bergman
Advisor, eCommerce and digital marketing
Eetu is an experienced digital marketing strategist and agile implementor. On his 15+ years as an entrepreneur Eetu has served 250+ clients on digital marketing and digital business. At Karhia, Eetu's responsibility is eCommerce and digital marketing.
https://www.linkedin.com/in/eetubergman/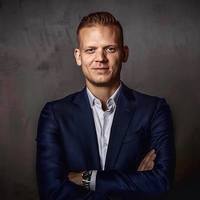 Antti Kaihlanen
Advisor, Member of the Board
Antti has 18+ years of expertise on strategic marketing planning. As the former Chief Strategy Officer for marketing communications agency Dentsu Aegis Network, Antti was responsible for marketing planning for brands such as Coca-Cola, Hartwall, RAY and Fiskars. Antti also acts as a consultant at Invesdor (CMO, interim).
https://www.linkedin.com/in/anttikaihlanen/
Risker
Risker
Onoterade tillväxtföretag är investeringar med hög risk. Risker som finns i onoterade företag är t.ex. risken att förlora hela din investering, brist på likviditet på aktien, oregelbudna eller sällsynta utdelningar (vinstutdelning) och utspädning av din insats. Läs denna denna riskvarning noggrant innan du gör en investering.
Vi rekommenderar att du tar reda på investeringsmålet som du är intresserad i, diversifierar genom att investera i flera investeringsmål, och balanserar din portfölj genom att likvida investeringar. Vi rekommenderar även att du studerar noggrant riskbeskrivningarna som finns i målföretagens riskavdelningar, som du hittar i investeringsmaterialet.
Bifogat till investeringsmaterialet hittar du en kreditupplysning som kan vara relevant för att göra ett investeringsbeslut.
Market risk
Karhia is operating in a market with an existing customer behavior - hand-stripping the coat with fingers. Even though the product-market fit has already been proven, growth might be slower than expected and this might pose a risk to Karhia's growth plans. 
It's also possible that the company doesn't manage to acquire new retailers as much as planned, which might have a negative effect on the growth estimates. 
Competitor risk
Even though there are now direct competitors at the moment, competition can be a risk in the future. Karhia has invested several man-years into the R&D of the device, and the mechanical design involved in designing a stripping movement suitable for several dog breeds is extremely challenging. Hence, a quick copying of the innovation seems highly unlikely, and as a forerunner in this sector Karhia feels to have competitive advantage over the competition. In addition, new competition in the market could also benefit Karhia, as there would be more players in building the market. 
Company risk
Karhia is a young company with limited resources. A relevant risk to Karhia is losing some of it's key personnel or partners. To mitigate this Karhia has incentivized or will incentivize its team and key partners with sales volume-based bonus system and / or ownership or option program.
Exit risk
If the company doesn't manage to grow as forecasted, it might have a delaying effect on the exit plans. 
Technology risk 
Company might not be able to develop new products (e.g. the KarhiaVac) in a satisfying enough way for the customers. This might slow down the growth plans.