Oceanvolt - Green and silent power for the seas
Oceanvolt manufactures clean and silent electric motors for boating. With this funding round, Oceanvolt wants to scale its production, develop even more environment-friendly innovations and secure its position as a leading company in the industry.
The information contained herein is not for publication or distribution, directly or indirectly, in or into the United States. These written materials do not constitute an offer of securities for sale in the United States. The securities have not been and will not be registered under the U.S. Securities Act of 1933, as amended, and are not being offered or sold in or into the United States.
The issue, exercise or sale of securities in the offering are subject to specific legal or regulatory restrictions in certain jurisdictions. The Company assumes no responsibility in the event there is a violation by any person of such restrictions.
Detta innehåll är också tillgängligt i
finska
Vår berättelse
Vår berättelse
We are passionate about sailing. There is something magical about being on a sailboat all on your own in the middle of the sea.
Sailing is also a green way to travel, but there is one hurdle: the motor. In practice, it is almost impossible to sail without an engine. You need some aid in docking and undocking your sailboat. Usually, this aid is a combustion engine which, besides being noisy, uses fossil fuels that pollute our environment.
Imagine if you could always sail in silence and hear just the sound of the sea.
In 2004, we decided to make this a reality and founded Oceanvolt. We wanted to be the company to turn the tide on green boating. Our electric motors have now powered sailors around the world for 15 years. We are the leading manufacturer of clean electric power and propulsion systems for boats.
Oceanvolt's award-winning motor systems have been installed worldwide on hundreds of boats ranging from daysailers to 80 ft catamarans. The systems are not only suitable for everyday cruising and sailing, but also for circumnavigating the globe in tough conditions.
Oceanvolt has created several innovations to make sailing even more ecological. In addition to being green, our technology also makes sailing safer, quieter, and more pleasant. For example, our propulsion systems can charge the boats batteries while sailing. This energy can then be used onboard to power the electronics and appliances or charge devices.
Alternatively, the motor can save the energy gathered on a windy day to be used on a later day. This was earlier only possible with a separate diesel generator.
We don't just talk the talk, but also sail the sea. Our CEO has sailed around the world three times in the race formerly known as the Volvo Ocean Race. Oceanvolt's system was used in the last edition of Vendee Globe 2016 by Conrad Colman to circumnavigate the globe without a single drop of fossil fuel. For the next Vendee Globe 2020, Oceanvolt will supply the electric propulsion system and batteries for the new HUGO BOSS IMOCA 60 racing yacht, skippered by Alex Thomson.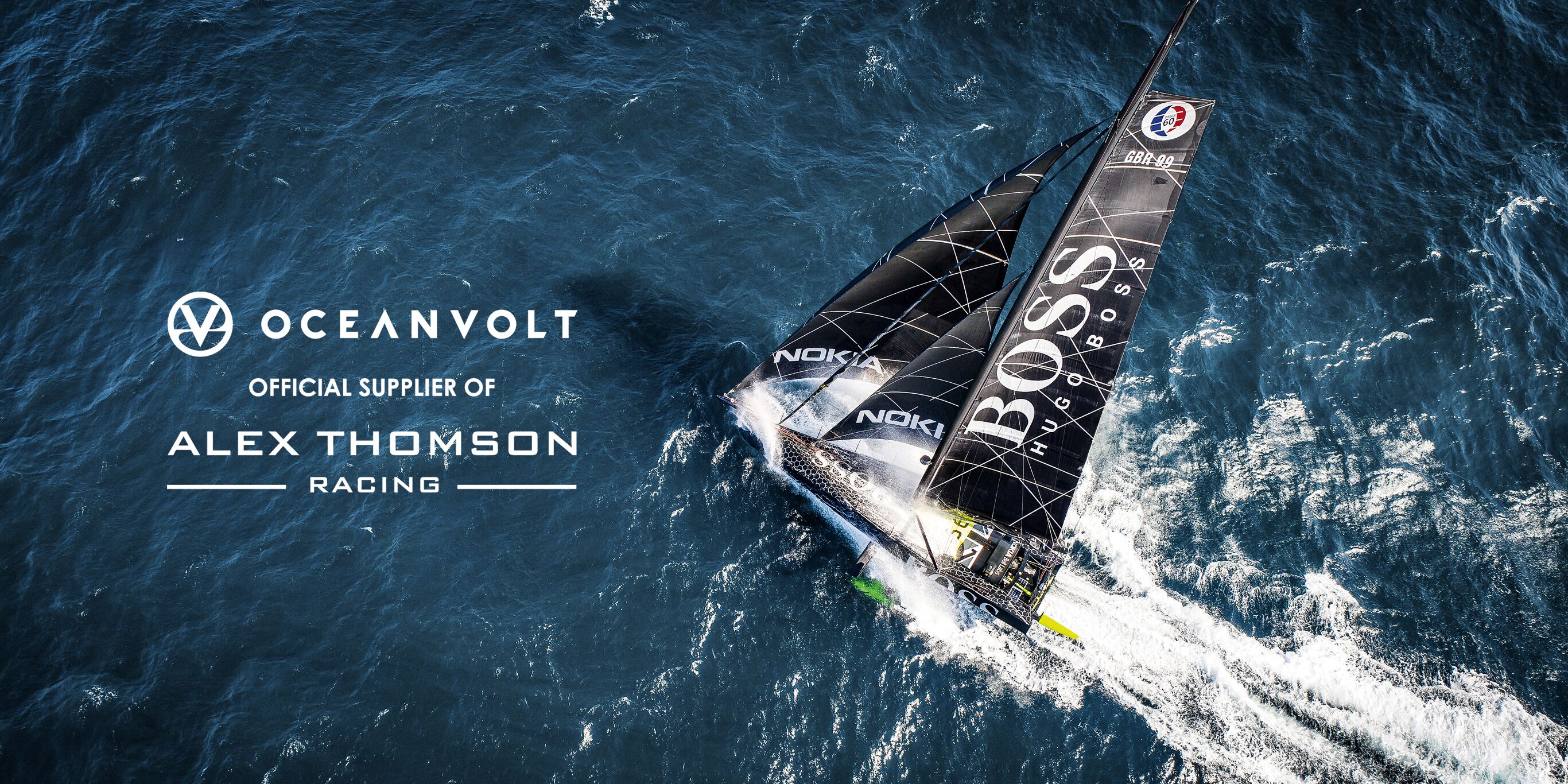 Vår affärs- och marknadssituation
Vår affärs- och marknadssituation
Electrification of vehicles of all types is a megatrend. Bikes, cars, and even planes run on electricity. Consumers are turning their backs on combustion engines and regulators play along by placing stricter restrictions on the use of fossil fuels.
This trend is also getting stronger in marine traffic. Electrification of the seas has started from propulsion systems of sailing yachts, but the industry is vigorously developing new solutions for other types of watercraft as well.
Already today, there are many regulations beneficial for the environment. As the discussion about climate change continues and new bans on combustion engines are put in place, we expect environmental regulations to be a significant positive driver for Oceanvolt's business.
Here are some promising examples of this new way of thinking:
Patents give Oceanvolt an edge
Oceanvolt's market position is further enhanced by the fact that the company has patented its key technologies. Oceanvolt has 8 patents in selected strategic geographical areas (US, EU, GB, and Finland).
The patents include ServoProp pitch drive technology, cooling element for AXC motor, and vibration-reducing mounting method. In addition, Oceanvolt has full ownership (3D pictures, 2D drawings and work pictures) for all the main components of the propulsion system, throttle levers, and displays.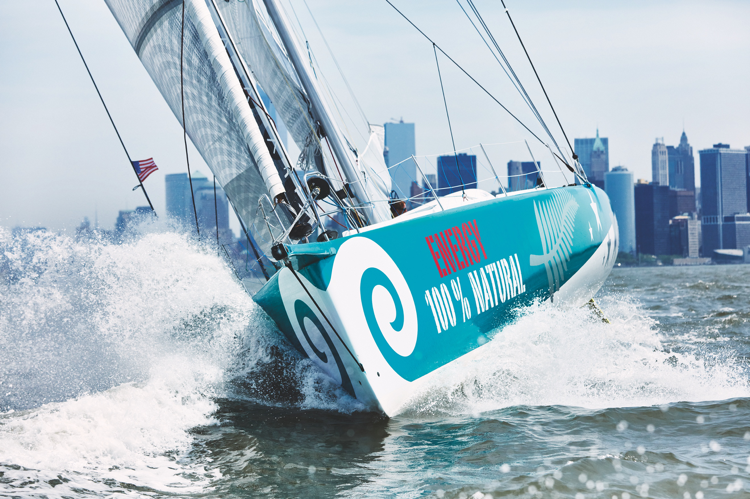 Oceanvolt is a leader in electric seafaring
Oceanvolt delivers clean electric and hybrid power and propulsion systems for a range of marine activities. The company has been active since 2004. Our in-depth research and development give us a unique competitive advantage in the market.
We serve a number of needs in maritime traffic from sailboats to small passenger ferries. Oceanvolt offers its products through several boat builders, such as Voyage Yachts, Spirit Yachts, Arcona Yachts, Q Yachts, McConaghy Boats, Schionning Designs, and J/Boats.
These companies offer Oceanvolt's propulsion systems to their customers as a more ecological, safe, and silent alternative to traditional combustion engines. In parts of Europe, regulations can actively direct demand to electric alternatives.
We estimate that our market share for new built sailing mono- and multihulls was approximately 1-1.5% in 2018. Therefor there is a great growth potential as diesel engines will be replaced by electric motors in new built yachts.  
Agent sales are almost half (43%) of our revenue in 2018 and we expect the amount to continue to grow proportionally in 2019. The partner network was expanded in 2018 with five new agents, eight dealers, and nine certified installers. 
Our key markets are Finland, Sweden, Norway, the United Kingdom, Germany, the Netherlands, Belgium, France, Italy, South Africa, Australia, New Zealand and USA. The legal entity and daughter company Oceanvolt Inc. covers sales activities in USA, Canada and the Caribbean where the potential for catamaran charter business is significant 
Oceanvolt stands on the threshold to scale up the business from custom production to serial production. Below a few examples of repeat business opportunities: 
Pacific

Traditional sailing vessel equipped with twin AXC motors. First system successfully delivered and with a potential of 40 systems, 1,8M€

South Africa / Caribbean

Group of companies with activities both as builder of catamaran systems as well as charter operator. First systems of Sail Drive successfully in use. Potential of more then 30 systems and 2 M€

European City

Tourist Ferries. First 2 systems delivered, 3 more ordered, potential of 30 systems, 1,2 M€
Oceanvolt product line
Oceanvolt's clean electric power & propulsion systems cater for many different use cases from daysailers to cruising monohulls, racing catamarans and non-planing motor boats. This diversity gives us a good position in the market.
Oceanvolt ServoProp – Award winning variable pitch sail drive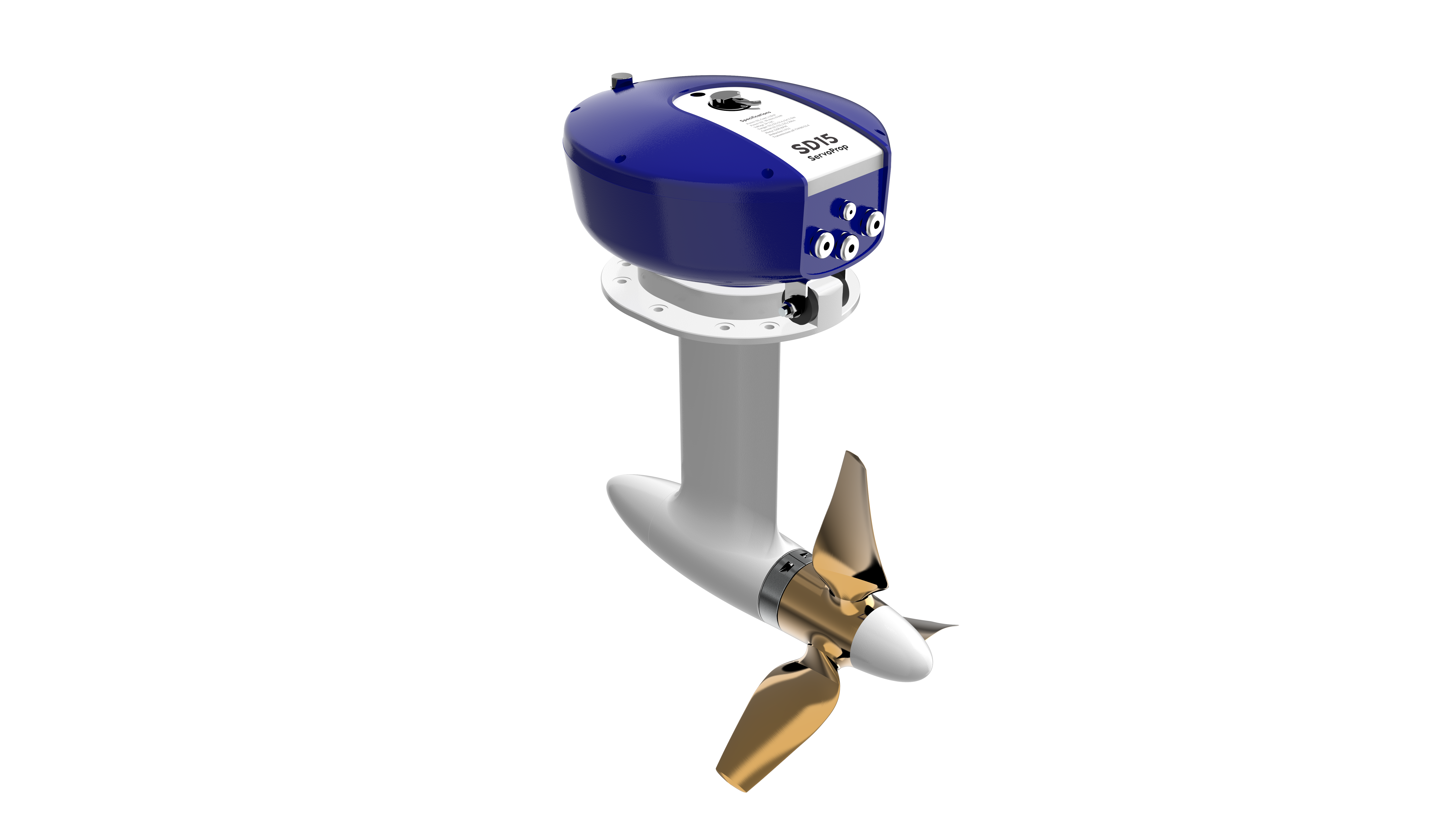 The patented Oceanvolt ServoProp variable pitch sail drive combines a high efficiency sail drive with the most powerful hydro generation on the market. ServoProp's unique feature is the possibility to turn the propeller blades more than 180 degrees.
The software-controlled variable pitch sail drive adjusts the pitch of the propeller blades automatically. This means that the power generation and power output are optimal. Combined with uniquely designed blades, it delivers optimal efficiency in both forward, reverse, and hydro generation mode. And with the blades set to neutral sailing position, the propeller creates extremely low drag similar to the drag of a feathering propeller.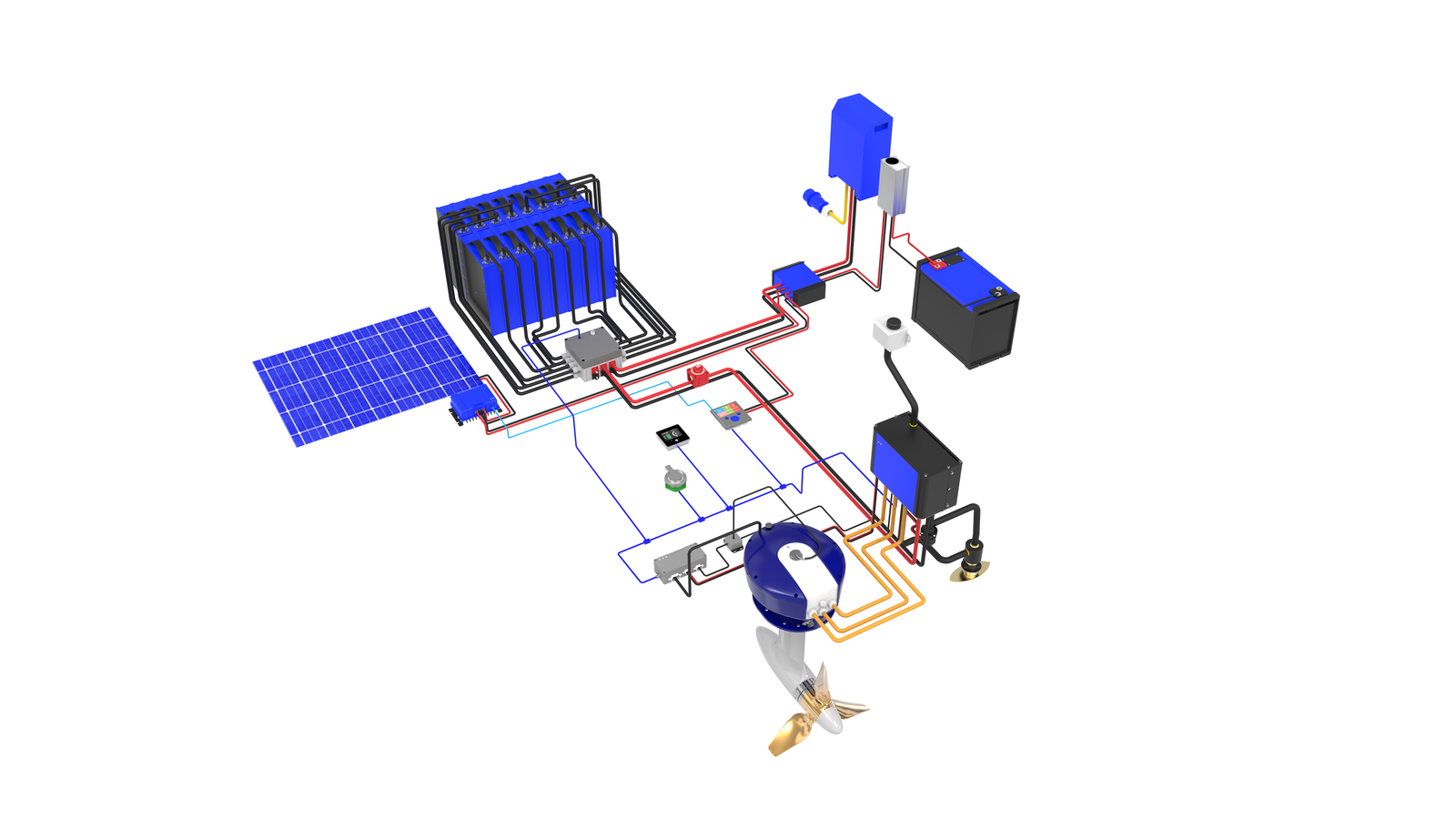 A normal fixed propeller does not by nature have the blades ideally shaped for hydro generation and generates less than half of the power of ServoProp at a given boat speed. ServoProp can generate more than 1 kW at 7–8 knots and 3 kW at 11–12 knots. The generated power can be used to power both the propulsion system as well as all the electronics on board without a need for a separate generator. With this in mind, we can start to talk about the possibility of a completely self-sufficient cruiser.
The ServoProp is suitable as a propulsion motor for monohulls up to 50 ft and multihulls up to 60 ft. It can also be used as a hydro generator in boats up to 100 ft.
Oceanvolt AXC – Modular shaft drive motor systems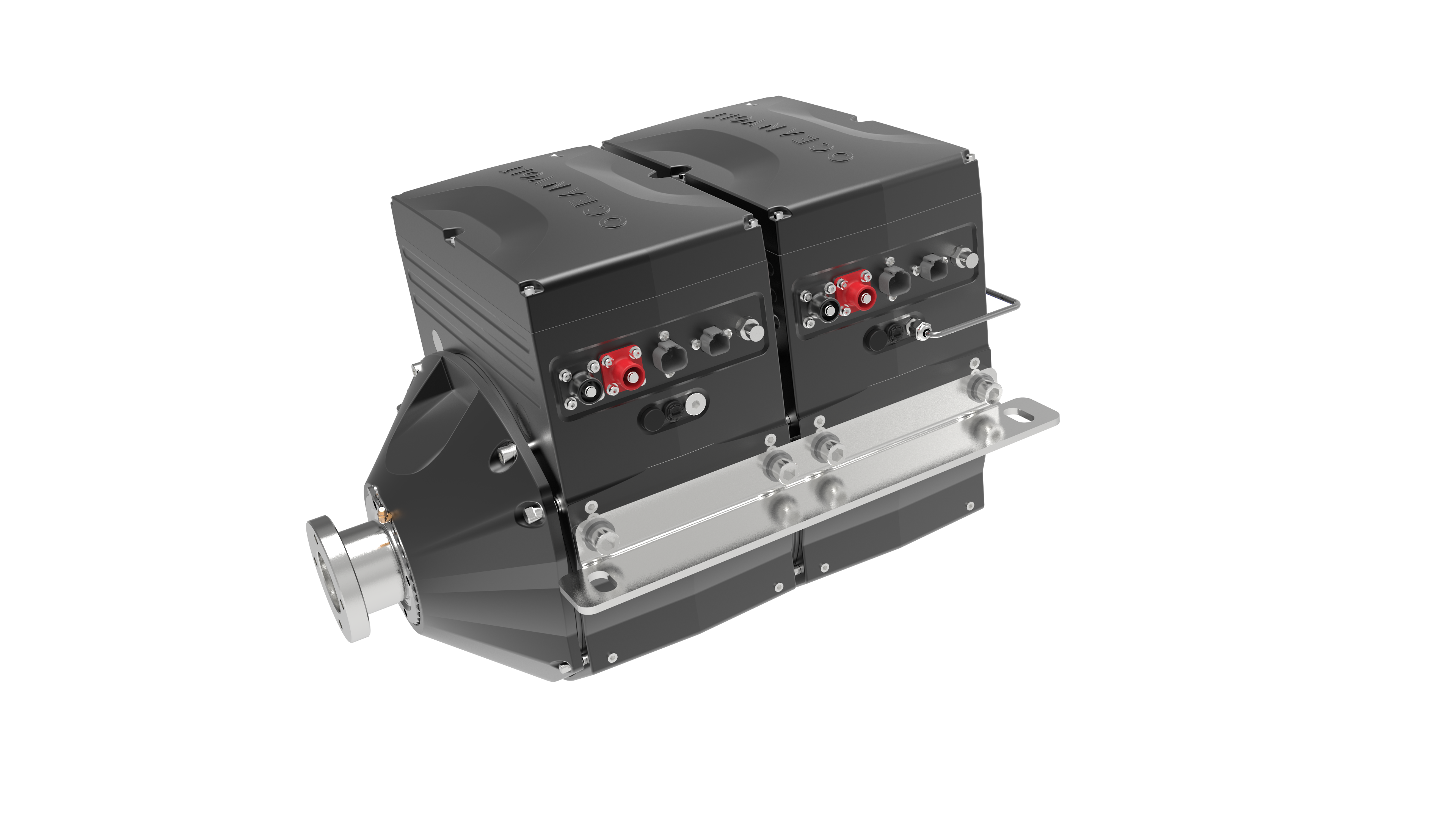 The Oceanvolt AXC series provides higher performance, greater durability and more comfort than ever before. The Oceanvolt AXC series is a modular system available in four power configurations: 10 kW, 20 kW, 30 kW, and 40 kW. The most powerful configuration provides power to the equivalent of up to 100 hp.
The motors have been designed for the benefit of customers operating larger, heavier displacement boats including charter catamarans, non-planing motorboats, heavy duty commercial boats, and small passenger ferries.
Oceanvolt SD & AX
In addition to the above-mentioned motor series, Oceanvolt also has two other more basic product lines to cater the smaller size range of boats.
The Oceanvolt SD sail drives have a power range between 6 kW to 15 kW. The SD motors are specially designed for folding propellers. They feature a patented mounting method which reduces vibrations and can be installed directly onto existing Volvo Penta and Yanmar mounting beds. This makes retrofitting the motors as simple as possible and increases the potential market size for these motors.
The Oceanvolt AX series of shaft drive motors (3–8 kW) are compact, easy to install and maintain, and perfect for daysailers, small cruisers, and multihulls or racing boats.
Market positioning & competition
In our view, there is only one serious competitor in the electric propulsion market to Oceanvolt, a German company called Torqeedo Gmbh. This was also noted in the February 2019 edition of the world biggest sailing magazine Yachting World in their article "Ditch the diesel" that featured both Oceanvolt and Torqeedo as the two key players in the market.
Other companies providing electric propulsion systems include Elco, Bellmarine, and GreenStar Marine.
Although the competition in electric propulsion remains sparse, the biggest competitors for Oceanvolt's systems still remain the well-known traditional diesel engine brands, such as Volvo Penta and Yanmar. What differentiates Oceanvolt from the competition is that the company offers complete systems with the most powerful hydrogeneration on the market that can be maintained and serviced through the Internet.
Summary: Why should I invest in Oceanvolt?
Electrification of vehicles is a megatrend.
Tightening regulations are a strong tailwind for our business.
Oceanvolt has unique patented technologies that make sailing greener and more enjoyable.
With our strong product portfolio and strategic investments in our processes and marketing we estimate to become profitable in 2020.
Vårt team
Vårt team
The Oceanvolt team and management has a combination of unique expertise skills within electric propulsion and battery technology as well as years of experience in the marine industry and business management"
Oceanvolt boasts a team with experience in international business and foreign trade, marine industry, technology, sales, and marketing. The core team is supported by an entrepreneurial board representing the shareholders of the company and by a network of professionals in boating, software, IPR, and technology.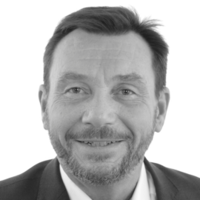 Markus Mustelin
CEO
Markus has sailed around the world three times in the Whitbread Round the World Race and has more than 20 years of experience in entrepreneurial oriented leadership roles. He joined Oceanvolt in February 2017. His skillset and expertise are essential to Oceanvolt's business development & strategy implementation.
https://www.linkedin.com/in/markusmustelin/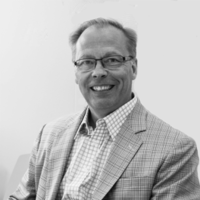 Ilkka Raiskinen
Chaiman of the Board
Ilkka Raiskinen is the Chairman of the Board and an important advisor for Oceanvolt. Mr. Raiskinen started his career in the 1980s as a research scientist, but soon moved on to IT solutions development, portfolio management, and business development, first at Digital Equipment Corporation, then GM Wireless Data. In 1994, Mr. Raiskinen joined Nokia, where he spent the next 15 years heading business units. His achievements at Nokia include a vast number of product launches, business acquisitions, and strategic deals – including the acquisition of Navtec, the largest Nokia acquisition to date. From 2013 to 2016, he was the CEO of Tecnotree. Under his leadership, Tecnotree grew its revenue and especially its profitability and moved from project driven software design to agile and product driven methodologies.
https://www.linkedin.com/in/ilkkaraiskinen/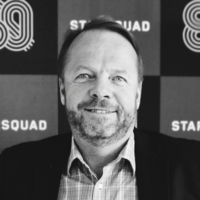 Henrik Thelen
Board member
Henrik has a long and wide experience in CEO assignments, leading demanding international sales and marketing organizations in the sports and marine industries. This experience gives him a solid background to lead companies like Oceanvolt into success. His previous assignments include CEO at XO Boats (Scandinavia's fastest growing manufacturer of superior quality pleasure boats), Vice CEO Ejendals Finland / CEO Famon (the leading manufacturers of special footwear and gloves in the Nordic countries), and Sales and Marketing Manager at multi-functional indoor arena Hartwall Arena.
https://www.linkedin.com/in/henrik-thelen-8a731815/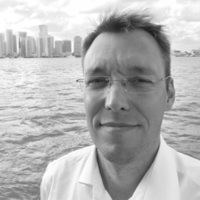 Janne Kjellman
Founder of Oceanvolt, board member and advisor for R&D
A serial entrepreneur, Janne Kjellman founded Oceanvolt in 2004 while he was still active in his previous company Appelsiini. Founded by Mr. Kjellman in 1999, Appelsiini grew from zero to over 200 employees and was finally sold to Finland's #1 telecom operator Elisa in 2010. Mr. Kjellman is expert in managing startups and small growth companies. He is an active board member in several other start-ups and growth companies.
https://www.linkedin.com/in/jannekjellman/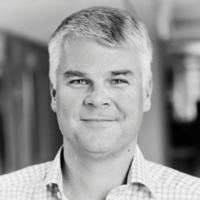 Jan Österman
Board member
Jan has been a board member in Oceanvolt since 2012. Jan is also a passionate sail racer. He has 18 years' experience in working with start-ups and growth companies. He is also equipped with a special skill set in supply chain management, sales and marketing, as well as fund raising and investor relations.
https://www.linkedin.com/in/jan-%C3%B6sterman-0565173/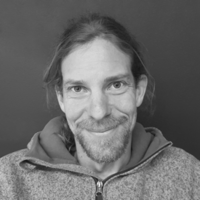 Richard Lax
R&D Manager
Richard has been with Oceanvolt from the very beginning. As Oceanvolt's R&D Manager, Richard Lax is responsible for drive development, performance testing, and predictions. A Naval Architect by education, he started his career as a researcher at the Helsinki University of Technology developing ship safety and testing techniques. His practical and theoretical knowledge of boats developed further in a 4-year stint as a boating journalist for the magazine Venemestari ("Practical Boatowner"), where testing sailboats was a part of his role. Mr. Lax joined the Oceanvolt team in 2009, first as CTO, then Chief Designer and now as the R&D Manager. With a true passion for sailing and the marine nature, Mr. Lax is highly motivated to work for a cleaner environment. As an expert in engineering and product development, Richard ensures that the Oceanvolt product portfolio grows continuously.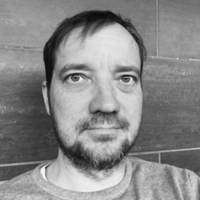 Marko Mäki
Director of production and purchasing
Marko Mäki leads Oceanvolt's customer projects and tailor-made solutions. He is responsible for customer projects, production management, and inventory. Marko joined Oceanvolt in March 2015, having previously worked for different telecom operators and in the development of marine generators.
https://www.linkedin.com/in/marko-m%C3%A4ki-97a4892/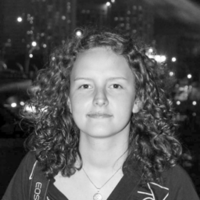 Anna Hietanen
Marketing Manager
Anna joined Oceanvolt in Summer 2012 with a degree in advertising and business communications. She manages Oceanvolt's online and social media marketing activities as well as organizes events and tradeshows for Oceanvolt worldwide. Furthermore, she supports Oceanvolt's agent and partner network with marketing best practices.
https://www.linkedin.com/in/annahietanen/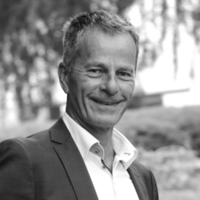 Calle Nyman
Sales Director
Calle is an experienced boating branch specialist and sailor from Helsinki. Calle started at Oceanvolt as Sales Director in August 2017. His main responsibility is to lead Oceanvolt's global sales with focus on expanding the sales network and presence in the key markets of Oceanvolt. Before joining Oceanvolt, he worked with boat brand XO Boats as the sales and marketing manager and at Volvo Penta in the accessories and spare parts business.
https://www.linkedin.com/in/calle-nyman-84b94515/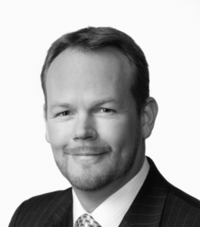 Christian Hallberg
Commercial Director, France, Germany, Switzerland & Italy
Christian has been with Oceanvolt since 2012 and has been in charge of expanding and improving Oceanvolt's distribution and sales network in France, Germany, Switzerland, and Italy. Christian has 25 years of experience of technical sales and corporate management. Christian works fluently in 5 languages.
https://www.linkedin.com/in/christian-hallberg-29b03924/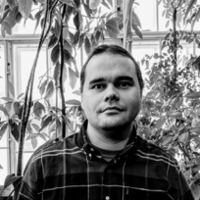 Aleksi Hankalahti
Software Designer
Aleksi joined Oceanvolt in Spring 2014 as a part of the R&D team. He is responsible for software and electronics development and is focused on creating software solutions for safe and green electric propulsion systems as well as constantly imptoving the user experience for Oceanvolts customers.
https://www.linkedin.com/in/aleksi-hankalahti/
Risker
Risker
Onoterade tillväxtföretag är investeringar med hög risk. Risker som finns i onoterade företag är t.ex. risken att förlora hela din investering, brist på likviditet på aktien, oregelbudna eller sällsynta utdelningar (vinstutdelning) och utspädning av din insats. Läs denna denna riskvarning noggrant innan du gör en investering.
Vi rekommenderar att du tar reda på investeringsmålet som du är intresserad i, diversifierar genom att investera i flera investeringsmål, och balanserar din portfölj genom att likvida investeringar. Vi rekommenderar även att du studerar noggrant riskbeskrivningarna som finns i målföretagens riskavdelningar, som du hittar i investeringsmaterialet.
Bifogat till investeringsmaterialet hittar du en kreditupplysning som kan vara relevant för att göra ett investeringsbeslut.
Macroeconomic risks
Boat building is a cyclical industry, as is the whole maritime industry. In general, revenues and sales tend to be higher during periods of economic prosperity and lower in economic downturn. Also changes in the security markets or, for example, in interest rates are likely to affect our sales.
Regulatory risks
Generally speaking, Oceanvolt benefits from environmental regulations. However, legal environments may change and make operations more difficult. We are a globally operating export company and possible new barriers of trade and tariffs may hurt our business.
Key personnel risks
The company is dependent on our key personnel and losing an employee may result in difficulties in sales, production, product development, or some other area crucial for the company.
Technology risks
Oceanvolt has patented its key technologies and has 8 patents in selected geographical areas (US, EU, GB, and Finland). Each Oceanvolt system houses a set of algorithms which are not patented but are crucial for the complete system's ability to work as a system, not just as a collection of individual components. Even though we are technologically in an excellent position in the market, it is possible that new technologies arise and hamper our competitive advantage.
Legal risks
There are currently no known legal proceedings against the company. However, it is always possible that lawsuits emerge and result in additional costs or other issues for Oceanvolt.
Risks related to financial forecasts
Future related estimates, goals, and other such statements are always subject to uncertainty.
Need for future financing
The company is not yet profitable and thus might need additional investments to operate.