Solwers – engineering value
Solwers is a growth company looking to change how technical construction consultation is done and reaching to do an IPO within a few years time.
Detta innehåll är också tillgängligt i
finska
Vår berättelse
Vår berättelse
News from Solwers
Update on Solwers M&A
Solwers Oyj ("Solwers") is currently negotiating on two business acquisitions in Sweden and has initially agreed on the key terms of the deals. Solwers has previously announced that it is exploring opportunities to expand its operations geographically, primarily to other Nordic countries. The deals currently being planned are part of this expansion strategy.
If realized, the acquisitions would increase Solwers Group's net sales by approximately EUR 3.5 million annually. Due to the applicable non-disclosure obligations more detailed information cannot be released on the contemplated transactions at this stage. The closings of the deals are scheduled for June-July. There are still many uncertainties relating to the transactions and Solwers will provide more detailed information on the transactions should the deals be closed. 
 
Leif Sebbas, Chairman of the Board
----------------------------------------------------------------
We're eager to provide high quality planning and consulting services with a new business model. Built environment consists of several different divisions such as rock planning for tunnels and planning for rails, roads, bridges, buildings and all other structures in the surrounding. Planning the structure of built environment needs very special and niche knowledge – and we want to provide it in all divisions.
The leading management of Solwers has over twenty-five years of experience in planning and consulting of construction business. They have seen how the business has changed in the hands of digitalization and automation – and gathered the best ideas and practices together. When planning in general, why not start by planning your own business in the most productive way first. Technical consulting is a very conservative business, and most of it has always been done in the same way. Solwers wants to introduce a new way to organize the structure and offering of a multidisciplinary consultant company.
Construction is one of the few sectors where business is being made all the time, everywhere, and technical consultants are needed in every construction project. Roads, bridges, buildings, tunnels etc. – all of them require the type of services that Solwers offers.
The way to do this, is to employ the very best, professional, and most passionate people – and then let them do what they do best. The largest companies tend to work with procedures that are needed for running big organizations, and this can be very frustrating for experts who want to focus on project work. The smaller companies again can't offer interesting career opportunities and individual development like bigger ones.
Solwers differs from the competition by offering the best of both worlds: group synergies in sales, finance, administration and development; and simultaneously the agile efficiency of semi-independent, smaller units. Employees like it, customers like it – and shareholders like it.
The companies of Solwers are all among top performers in their own fields, such as architecture, building-, road-, bridge- and rock construction planning; as well as environmental measurements to mention a few. Now Solwers consists of the parent company, Solwers Oyj, and 16 subsidiary companies, with the final number of companies expected to settle between 20-30 to achieve full-service offering to customers.
From the beginning Solwers' plan has been at some point to apply for public listing of its shares. At the time of this share issue these plans still exist, but realization of the potential listing and its timing are dependent on many circumstances including, but not limited to, the prevailing market situation and stage of development of the company.  The decision on the listing of company's shares is finally made by competent stock exchange.
Boosting growth by acquisitions
While the companies of Solwers also grow organically, the biggest growth driver is carefully selected business acquisitions. Solwers' management is continuously looking to acquire companies which are established and profitable and can grow even better as part of the Solwers network and at the same time create synergies for the other Solwers companies. Revenue growth above 50% (2017=> 2018) while being profitable, gives confidence that this strategy is working.
Solwers in a nutshell:
•       A new, efficient way to offer services in technical consulting – a market with a huge potential
•       The guideline of all operations: Profitable growth, both organically and by systematic acquisitions
•       Additional growth expected from digitalization of monitoring services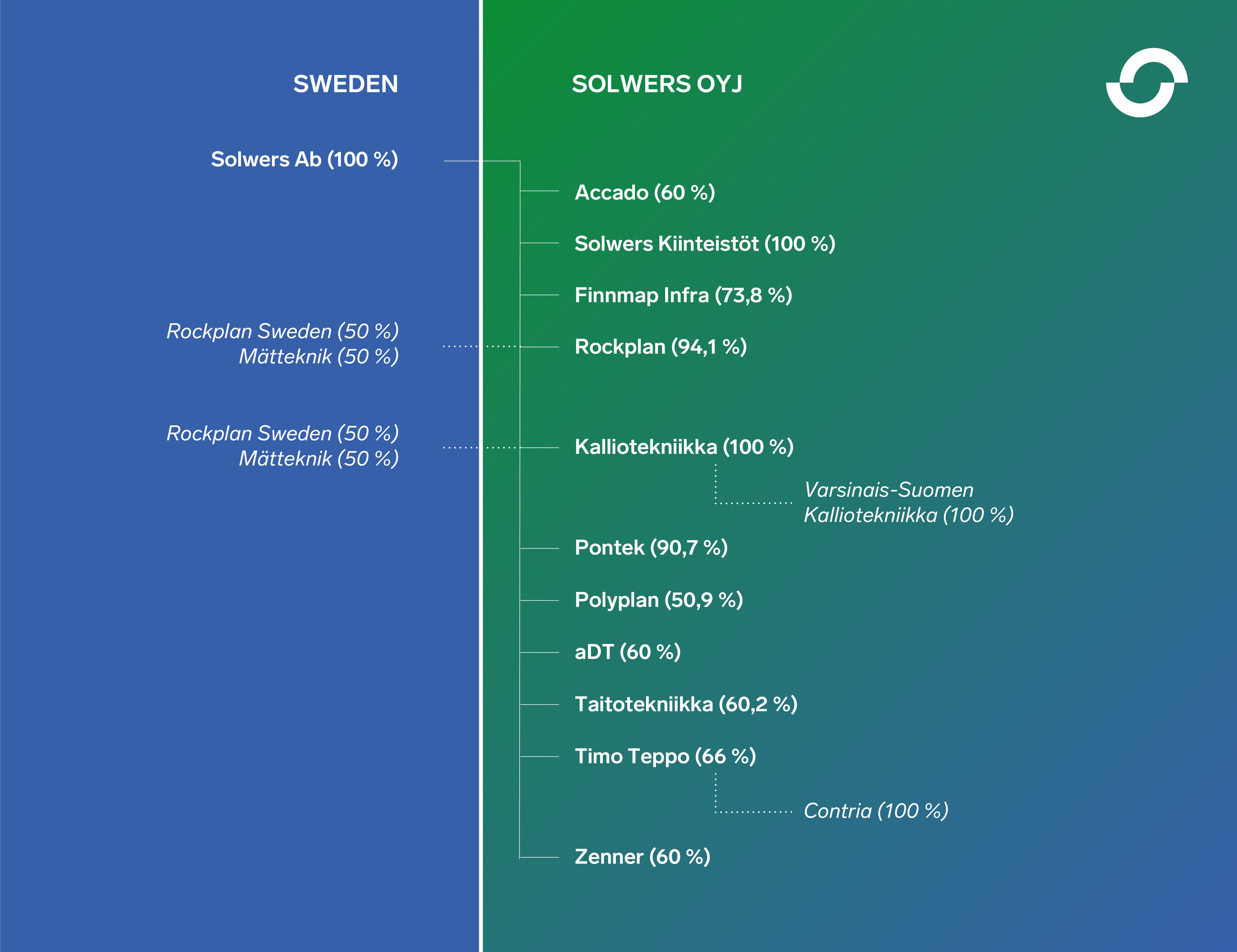 Vår affärs- och marknadssituation
Vår affärs- och marknadssituation
The construction sector is cyclical, and this naturally affects Solwers' business as well. However, with its very broad service offering, Solwers plan is to reduce cyclicality by focusing on subsectors which are performing relatively better under any given economic circumstances.  These subsectors also tend to have a transition of some months to each other, and therefore the workload is more even than that for one company alone.
Solwers has a strong position in infrastructure design, where demand normally fluctuates relatively less. Also, some areas, such as the road and bridge network in Finland, show a constant need for upgrading, meaning that there is demand for that kind of services provided by Solwers companies regardless of the current economic environment.
The group structure and modest cost level of Solwers and its companies enable great flexibility when demand temporarily slumps. Solwers uses subcontractors for a significant part of its business. Some of the subcontracted tasks can be transferred inhouse if cost savings and more workload are needed.
Urbanization is a megatrend which is largely independent of economic cycles and which favors Solwers' business in many ways, and this trend continues strong. As cities grow, both new construction and upgrading of existing buildings are constantly needed. Similarly, municipal infrastructure must be upgraded, and new capacity added. The megatrend is also to move some functions in the society underground. There are Solwers companies specialized in underground design which are expected to benefit from this megatrend.
The people of Solwers have proven their excellent level of knowledge in several significant design and construction projects in Finland and internationally. These include, among many others, the Kamppi Center in Helsinki, the Eurajoki nuclear waste management unit and the Clarion hotel in Helsinki Jätkäsaari. Internationally, Solwers Group has worked for example on Ground Zero in Manhattan and the Port of New Jersey, and on the Stockholm Metro, to name a few projects.
Solwers is active in very different kinds of projects, and therefore it is impossible to state precise market shares or major competitors. As a whole, the market for technical consulting is over €2 billion, and Solwers accounts for a very small part of that. On the other hand, in some niche areas such as rock or tunnel planning, the market share may be up to 20%.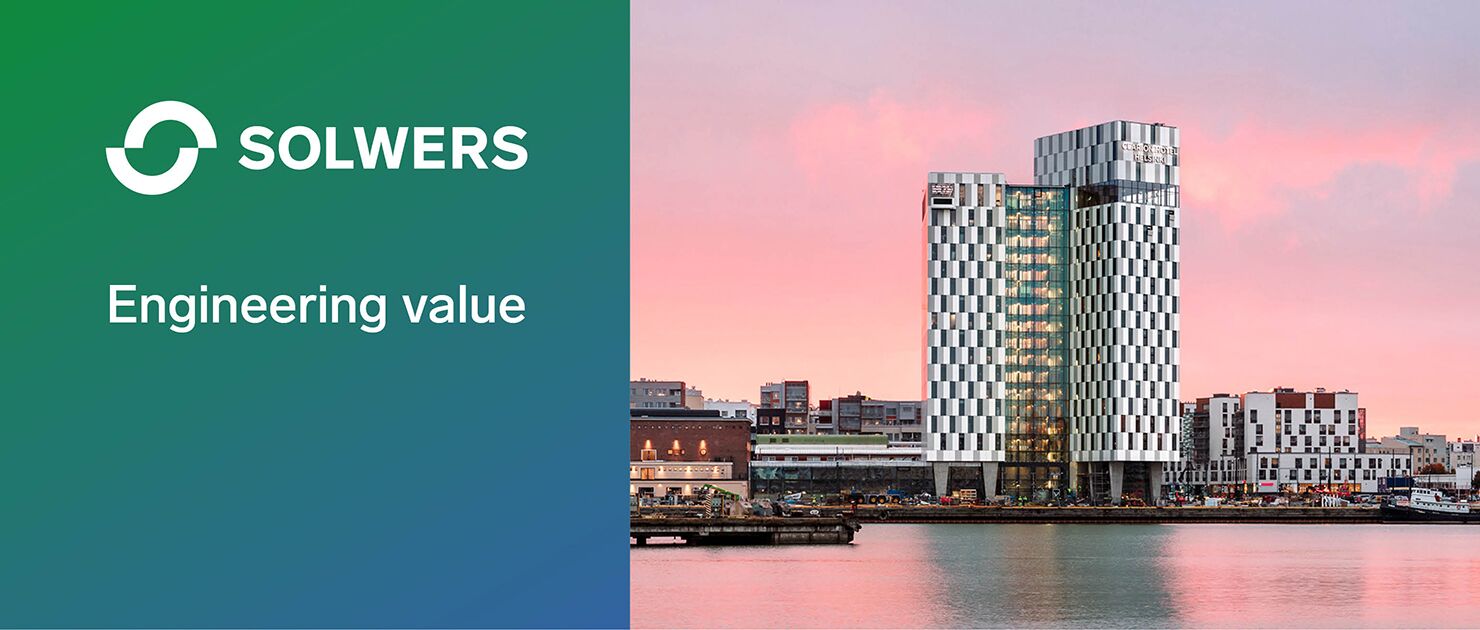 New business areas
The remote monitoring services are planned to be integrated and automated into a larger service model. The basic technology and know-how are already in place, the product needs only to be further refined and the service organized and sold in the right way. This means that that the growth expected from this new line of business should be achievable within the foreseeable future.
By using Solwers' remote monitoring services, customers would get a cost-efficient monitoring system, and Solwers could offer its knowledge to a far broader group of customers than would be possible with the current consulting business model only. This could mean that a considerably higher level of growth of services could be achieved without a major increase in deployed resources.
In addition to expanding into digital services, Solwers is also looking to expand its business geographically. The first international target market is Sweden, where Solwers has already commenced preparations to activate in the field of infrastructure design in the Stockholm area. In addition to Sweden, the other Nordic countries are also interesting markets for Solwers.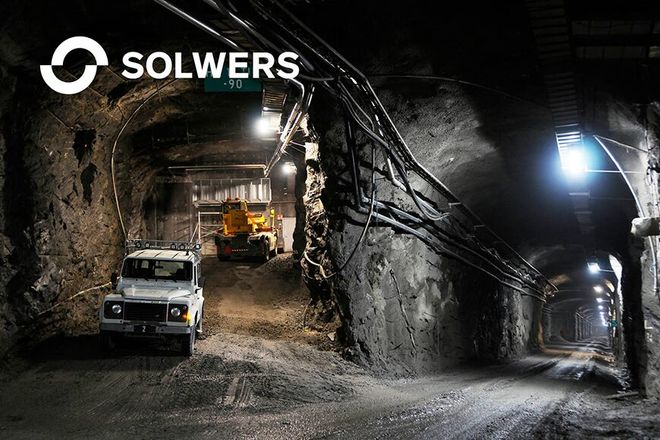 Vårt team
Vårt team
Each Solwers Group company is led by a Managing Director. In addition to the financing manager of the Group, the Managing Directors of the operating Group companies are all members of Solwers Management Committee. The Management Committee is led by the Chief Executive Officer of Solwers Group. The legal counsel of the Group also attends the meetings by invitation. The meetings are convened by the CEO on a regular basis. Even though the Management Committee has no statutory official role determined by law, it assists the CEO in the operative management and prepares matters in joint interest.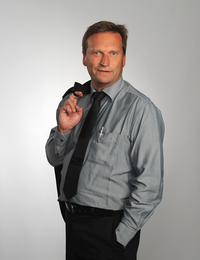 Leif Sebbas
M.SC. (CIV ENG), FOUNDER, CHAIRMAN OF THE BOARD
Leif has a long career as an entrepreneur in technical consulting. His companies worked in Germany in the 1990's when Finland suffered from ceconomic depression.
When the economy started to grow again and Leif's companies started to grow fast on the Finnish market, they merged with Finnmap Consulting Group.
Leif worked as CEO at several Finnmap subsidiaries and was in charge of several acquisitions to the group. He also launched and was in charge for subsidiaries in Russia and India. In 2012 Leif's family as major stakeholder in the group, stepped out as owners, when the FMC group with 1500 employees was sold to Sweco. Leif continued as an employee of Sweco for two years, to finish among others the Olkiluoto 3 Turbine Island principal designer task. At the same time, he also continued to own and develop several smaller companies. In 2015 he initiated the first discussions to form Solwers Plc. Solwers business name was then registered at the beginning of 2017. Leif has served as a member of the Board in more than 20 companies. before starting up Solwers. He has been member of Directors institute of Finland since 2008.
STEFAN NYSTRÖM
M.SC (CIV.ENG), CEO
Stefan Nyström has 25 years' experience from the engineering business. He started as a structural engineer and has been working as project manager in various projects in Finland, Sweden and Germany.
Since 2003, Stefan has been working in different management positions, such as MD for Aaro Kohonen Oy (2003-06), Pöyry Civil Oy (2006-10), President for Pöyry Local Services (2009-14) and MD for Pöyry Sweden AB (2014-16). Stefan has also been a board member of Pöyry Sweden AB, Pöyry Norway As and Peikko Group. He is the Managing Director of Solwers Group since the start of 2019.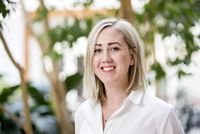 EMMA PAPAKOSTA
Board member, NCC, Sweden, Director & Head of Purchasing Systems
As responsible for NCC Group's purchasing systems Emma supports in driving the digital transformation of the Source to Pay process in NCC. Aiming to become a data-driven purchasing organization, she and her team provides valuable insights based on purchasing data. By working on the border between the purchasing organization and IT she is used to drive IT development projects as well as other process or change oriented projects within Supply Chain.
2017 and 2018 Emma was ranked as one of the Future Female Leaders by Ledarna and Women's Executive Search.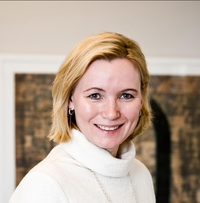 MARI PANTSAR
Board member, Ph.D., Finnish Innovation Fund Sitra, Director, Carbon-neutral circular economy
Dr Pantsar has led, among other things, the Finnish Cleantech Cluster (2007-2011) and the Finnish government's cleantech strategy programme (2012). She has also worked as Manager of environmental affairs and environmental specialist at UPM (2000-2007). She also served on the boards of several cleantech companies, and is currently member of the Board in Ahlström Capital Cleantech Management Ky and Smart & Clean Foundation. Pantsar now heads Sitra's "resource-wise and carbon-neutral society" theme area. Her job is to help Finland develop into an ecologically sustainable, competitive society. Pantsar has experience getting large groups of stakeholders to cooperate for a common objective – a critical part of developing the circular economy. She also serves as Adjunct professor in University of Helsinki and LUT University of Technology.  She is a member of negotiation boards of Fortum Plc and Finland's scout foundation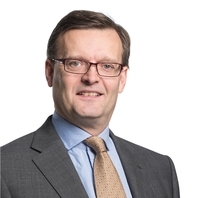 JOHN LINDAHL
Board member, M.Sc. (Eng), MBA, Mondi Plc, London, Group Technical & Sustainability Director
John has had an extensive career in the international forest industry, working in different operational managerial positions in Finland, the US and France in companies including M-real, Myllykoski and UPM. At UPM he then moved on to roles within corporate technology and investment coordination.
From the industry he moved on to consulting and engineering company Pöyry, where he held a number of executive positions in the forest industry business group, being involved in advisory services, pre-engineering studies and major implementation projects, until 2011 when he joined Mondi as Group Technical and Sustainability Director.
Risker
Risker
Onoterade tillväxtföretag är investeringar med hög risk. Risker som finns i onoterade företag är t.ex. risken att förlora hela din investering, brist på likviditet på aktien, oregelbudna eller sällsynta utdelningar (vinstutdelning) och utspädning av din insats. Läs denna denna riskvarning noggrant innan du gör en investering.
Vi rekommenderar att du tar reda på investeringsmålet som du är intresserad i, diversifierar genom att investera i flera investeringsmål, och balanserar din portfölj genom att likvida investeringar. Vi rekommenderar även att du studerar noggrant riskbeskrivningarna som finns i målföretagens riskavdelningar, som du hittar i investeringsmaterialet.
Bifogat till investeringsmaterialet hittar du en kreditupplysning som kan vara relevant för att göra ett investeringsbeslut.
Market risk
The construction business is cyclical, and a coming economic downturn will affect the overall volumes of the sector. As stated above, several factors should make Solwers' business less cyclical than the sector on average, but there are no guarantees that the company eventually is able to protect itself from the economic downturns.
Financing risk
Solwers' growth strategy relies to a large part on acquisitions, and it cannot be guaranteed that the company will obtain financing at favorable terms or at all in order to pursue this strategy. The availability and / or price of financing might thus affect the future growth of the company.
Key personnel risk
Despite a general shortage of competent personnel in the business sector, the Solwers Group companies have been able to hire professional and motivated employees and key individuals. While operative business of Solwers is reasonably well diversified, there are no guarantees that the Group remains to be as successful in the future. The Group may end up losing its key individuals, which may have a negative impact on the financial performance of the Group and the value of Solwers' shares.
The expansion strategy is to a large degree handled by top management. This also leaves the company's growth exposed to key personnel risk.
Liquidity risk
While the company has stated as a goal to go public, this might not happen within the near future, and may never materialize at all. Thus, an investor may not be able to divest the shares at a favorable price or at all.
Dividend risk
While the company does have a dividend policy and a target pay-out (20-40% of taxed annual profit), this should not be seen as a guarantee of future dividends. There may be years when the dividend is lower than the stated target, or none at all.
Expansion Risk
A significant part of the company's growth strategy is based on strategic acquisitions. While these has proven to be a successful strategy in the past, there is no guarantee that this success will continue in the future. There could, for instance, be a shortage of potential acquisition targets, or some acquisitions could turn out to be less favorable than expected.  In addition, Group's expansion plan relating to provision of wider range of remote monitoring services may not materialize to its full extent or at all.
Competition Risk
While Solwers has a strong position among its customers, there is a risk that other players in the market may gain significant market share, for instance by lowering prices or by other means. The Solwers Group companies may not be able to win contracts or can lose their long-term clients. This could have negative impact the company's cash flow and value of its shares.