Seabased: Cost-competitive renewable wave energy
Seabased is a global leader in the growing wave energy market. Our patented, turnkey technology delivers renewable energy from ocean waves to the grid. We have recently signed a 100 MW contract and are competitively priced in our target markets.
Tarinamme
Tarinamme
Seabased is a global leader in the growing wave energy market. Our patented technology delivers renewable energy from ocean waves straight to the grid.
Our passion is to supply renewable, sustainable energy that's accessible to large populations in a way that's cost-competitive, and gentle on the environment.
A clean energy technology firm on the brink of commercialization, Seabased's solution is attracting global interest because it generates a lot of power with relatively small waves, seldom requires batteries, is virtually invisible, and creates artificial reefs that can benefit marine animal and plant life. The parks have no pollutants, no dangerous moving parts.
Our market traction includes a 100 MW/ close to $200 million signed contract for a wave power plant in Ghana, pilot project plans in Sri Lanka and the Canary Islands and an additional 100 MW in the pipeline through 3 projects in final stage negotiations, with a current visible opportunity over $32 billion (18,000 MW). Recently featured in Forbes, Seabased is working toward an IPO on a Nordic stock exchange in 2018.
Who We Are
Seabased technology began as the brainchild of Swedish inventor and electrical engineering professor Mats Leijon, whose scientific and technical achievements have won global recognition, and his colleague, professor Hans Bernhoff. Since they co-founded the company in 2001, their efforts have been joined by those of more than 20 PhDs, and experts in fields like subsea construction and manufacturing efficiency, as well as the Swedish Energy Administration and Finnish energy company Fortum. The result is the world's first multi-generator, grid-connected wave park, backed by more than 20 families of patents. It's a proven system that has been deployed, tested and refined in diverse locations from Sweden to Ghana.  
We built our own factory in Sweden, where we constantly evolve our processes to save both time and money, while producing a robust wave energy solution that can withstand storms at sea.
We have been ocean testing for over 10 years and have pilot experience managing every aspect of our turnkey wave park projects from feasibility study and design to permitting, engineering, manufacture, installing, and connecting the park to the grid. This experience has been excellent preparation for commercialization.
Benefits of Seabased Wave Energy Solution
Seabased wave technology:
Works 24/7, 365
Rarely requires batteries to store the energy
Requires virtually no land use
Has no pollutants or blades that harm the environment or wildlife
Can create artificial reefs to protect wildlife
Produces a lot of power per square meter
Is almost invisible from the shore
Has proven adaptable to different environments
Can withstand storms
Is cost competitive in many markets today
What We Do
The hallmark of Seabased technology is its robust simplicity. The energy of the waves is collected by huge steel buoys. The buoys transmit the energy through a steel line to generators on the seabed that convert it into electrical energy.
That energy then moves, through cables, to a switchgear which converts it into power suitable for grid use. From there, cables carry that electrical energy to the grid.
Unique advantages of Seabased's technology include:
Optimized for moderate wave climates
Mechanically simple with few moving parts
Modular "plug & play" design saves costs, increases flexibility, reduces risk, and allows cost recovery to begin quickly.
Why We Do It
We believe in abundance. We believe you should dream big, and power those dreams with affordable, renewable electricity.
We love the challenge of creating technical solutions that create a triple win for people, planet, and profit.
Reasons to Invest in Seabased
The wave energy industry is in its infancy, with many companies working on solutions. Seabased is a global market leader and one of only a handful of wave power companies worldwide that are nearing commercialization.
Market leader: In a market where only a few companies have proven their technology in full-scale ocean tests, Seabased has completed 2 pilot projects with turnkey multi-generator parks. We have created a solution that's good for people and the planet, built a manufacturing plant to produce it, tested it in several environments for a total of more than 4.5 years of generator operation We're experienced at upscaling production and incorporating end-to-end manufacturing processes in our own factory.
Cost Competitive:  Even in these early stages of commercialization, Seabased wave power can be cost competitive. In coastal markets with an attractive wave climate, we are less expensive than diesel and can often out-compete other renewables—including solar and wind—on price. This is driving huge global interest.
Enormous market: Seabased's commercial entrance market includes shoreline regions with 1-3 m waves and a cost of electricity at or above about $10 cents per kWh. Seabased has a signed contract for 100 MW (close to USD $200 million) with TC's Energy of Ghana and is currently in late, or final stage, negotiations with other customers for utility scale commercial contracts for an additional 100 MW / USD $200 million. Our pipeline of projects is over 2,500 MW or $4.5 billion USD and our current visible opportunity amounts to over $32 billion USD (over 18,000 MW).
Ready for commercialization: Beyond extensive testing of our generators, we have the whole system experience that is essential for commercial installations.
Gentle on the environment: The manufacture, installation and use of Seabased wave parks fulfill all of Sweden's 16 ambitious environmental quality objectives and the 17 UN Sustainable Development Goals that can be understood to relate to wave energy. Because they are protected areas, Seabased wave parks become artificial reefs, a sheltering ground for marine wildlife. We can add custom details to the installation that foster the habitats of desired species.
Numerous studies have examined the environmental impact of Seabased wave parks. The preponderance of evidence points to Seabased's contribution to helping marine animal and plant life thrive. While the minimal noise of the system is audible to nearby marine life, it does not seem to disturb their behavior.
Seabased Wave Parks Environmental Benefits
Parks are protected areas that become marine wildlife reserves
The installation can be built with features to attract desired species
No emissions or fuel costs during operation
No pollutants, including no oils and no chemicals needed for cleaning
No dangerous moving parts
Materials tested safe for subsea saltwater installation
Why Wave?
Ocean waves gather, store, and transmit energy for thousands of miles with little loss. They are very predictable and in many places are also very stable, working essentially 24/7 all year around.
Waves are an impressive energy resource; they deliver greater power per square meter than many other renewables. Research shows you get a lot more energy out of every per square meter you allocate for wave energy, relative to wind and solar.
Solar produces 100-200 W per square meter
Wind produces 400-600 W per square meter
Wave produces 2000-3000 W per square meter
Wave power only requires enough land for grid connection, and in many environments, it can provide what's called a stable base load to the grid; no batteries are needed. Because wave parks can often be located close to the grid and the end consumers, little is lost in transmission.
Though wave power has been recognized for generations as a potential source of significant energy, we are only now developing the technologies that overcome the obstacles presented by a varied and turbulent ocean environment.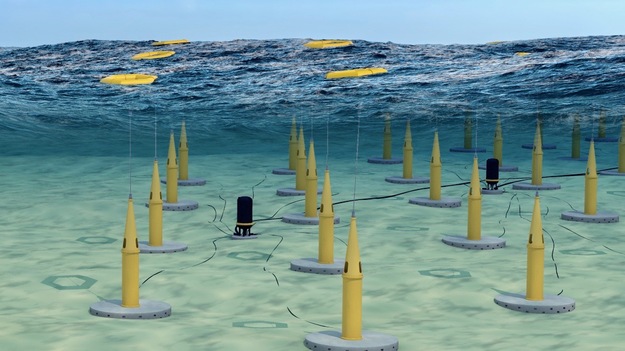 Liiketoiminta- & markkinatilanteemme
Liiketoiminta- & markkinatilanteemme
The Wave Power Market
The wave power market is still emerging and only the visible opportunity for Seabased is already 32 billion. Wave power has the potential to provide more than 100 percent of the electricity produced globally today. By 2050, nearly 70 percent of all people will live in cities; 8 out of 10 of the largest cities are coastal. Investment in renewables is expected to attract EUR €6 trillion (USD $10.2 trillion) between now and 2040. The renewables that can provide the most stable, most efficient, most cost-competitive and least polluting power to the most people will likely predominate.
Both governments and private investors in the energy sector worldwide are coming to recognize the potential of ocean energy, and establishing policies to encourage it to become a thriving industry and mainstream energy source. For example, the European Commission's 2016 Ocean Energy Strategic Roadmap, intends to kick-start the sector and promote the virtuous circle that wind and solar have experienced—where demand increases translate into cost reductions, which lead to further demand.
According to the OES, by 2050, ocean energy companies could deploy more than 300 GW of installed capacity and save 500 million tons of CO2 emissions. About a third of that will be in Europe. For perspective, consider that 100 GW is slightly more than the capacity of all electricity sources currently installed in the UK. Globally, Canada, USA, China, Korea and India are expected to lead the deployment of ocean energy technologies.
Our Strategy
Over the past 15 years, Seabased has been pushing forward the state-of-the art in wave energy generation. We have achieved a cost-effective technology which is starting to create opportunities for this clean and abundant energy source. The short-term goal is to further guarantee the successful optimization of our technology and foster initial commercial success. The longer-term vision is the extensive deployment of our wave energy parks in the scale of tens to hundreds of MW globally.
In many areas where Seabased is cost competitive, the price of electricity is high. For example, in the Caribbean and Pacific it is not uncommon for islands for electricity prices to be as high as USD $25 cents - 40 cents per kWh. These areas often also have a wave climate and installation conditions (depths of 20-35 meters) that are very suitable for Seabased technology.
Seabased wave technology is also currently competitive in many European markets with renewable energy subsidies, such as the UK, Ireland, and Portugal.
Seabased has already forged a substantial portfolio of potential customers, and both public and private investors. Investments made by Fortum and TC's Energy, on the demonstration parks in Sweden and Ghana respectively, demonstrate initial traction.
Our Target Markets
Seabased has devised a strategy to address markets that provide an immediate opportunity for turnkey wave park solutions while the market for marine renewables is developing.
Seabased is currently commercializing a system with a wave energy converter (WEC) that has been designed to maximize performance in the wave climates of the tropics and Mediterranean basin, with average significant wave heights of 1-3 meters. Seabased customers need cost-efficient clean energy solutions adapted to the local geographical and market conditions. These include public authorities, utilities and private investors for which Seabased represents not only a business opportunity, but also a clean energy source that can help them achieve targets on decreasing carbon footprint.
Market Traction
Seabased has a signed contract for 100 MW (close to USD $200 million) with TC's Energy of Ghana, pilot project plans in Sri Lanka and the Canary Islands, and is currently in late, or final stage, negotiations with other customers for utility scale commercial contracts for an additional 100 MW / USD $200 million. We are working with our partners on specific opportunities for multiple projects in the Caribbean, West Africa, the Mediterranean, the Indian sub-continent and South-East Asia; the combined pipeline potential is over USD $4.5 billion (over 2,500 MW). Our current visible opportunity is over USD $32 billion (over 18,000 MW). In addition, we are negotiating licensed production of non-core technology, in order to secure market access and enable Seabased to be highly competitive in certain regions.
Within a few years, however, the continuing improvements in our technology and operations, investments in more efficient production, and the benefits to be derived from economy of scale, will enable us to offer competitively priced wave energy solutions to a substantially broader market.
Channels to Market
Seabased already has distribution channels in place in several parts of the world, via established local partners in India and parts of the Middle East, Africa, Asia, the Americas, and Europe. Our partners play vital roles in negotiating the sale of our turnkey wave parks to local investors, both private and government. They also handle a variety of local issues, including permits and funding. In relevant areas, our partners will assist with achieving locally licensed production of non-core technology and/or with aspects of the electrical installation (sea cables, land stations). This will enable us to create local jobs.
For legal and operational purposes, Seabased has created several wholly owned regional subsidiaries. Within each region, we structure our distribution sales channels with various established local partners.
Our partners have proven track records in complex project management of technology, preferably in the marine, offshore or energy sectors. They must access power purchase agreements, permits and permissions, as well as coordinate the funding of energy parks. These activities require both long experience and trusted and proven contacts deep within both the public, and private, sectors. As such, each partner agreement is, and will continue to be, somewhat unique, because the set of needs, opportunities and skills brought to the table is unique.
We intend to establish local maintenance and support companies together with our partners, again based on a regional structure.
Competitive Environment
Wave energy technologies are still largely in pre-commercial development stages. Globally, about 57 wave energy developers have tested their devices in the ocean or will do so in the near future, but only a handful of technologies are close to commercialization. Most of companies developing wave energy devices (generators + power take off systems) are based in the Europe, the USA and Australia.
Only a handful of companies, including Seabased, Waveroller, Wello and Carnegie, are nearing commercialization of utility scale wave power technologies.
The following achievements make Seabased stand out as a market leader:
We have proven our technology in at multiple ocean-water tests
We have experience with delivery of two pilot multi-generator turnkey wave parks, from permits to grid.
We built our own operational production facility, used to manufacture generators for the turnkey wave park pilots
We have been fast to market, with the delivery of the world's first grid-connected multi-generator wave park
Our continuous R&D is currently focused on system optimization rather than simply generator optimization
Funding
Seabased has garnered funding from more than 400 private investors, pilot project customers including Fortum and Vattenfall, and grants from the Swedish Energy Agency and the EU. In addition to actively pursuing the closure of commercial contracts, we are currently in the process of applying for grant and loan funding from a variety of public and private institutions for a total of several million dollars. This funding would partially or wholly cover several projects related to R&D, upscaling of production and commercialization.
Seabased has been self-funding since 2001. As part of our goal to create significant momentum into a planned IPO within 2018, Seabased has decided to execute a digital platform funding round of up to SEK 15 million. The funds from this round to scale production resources to meet demand, to continue to develop the R&D and testing processes, and for business development and general corporate purposes.
We expect to see revenue from commercial contracts within 3-6 months and will become cash flow positive at that point.
Tiimimme
Tiimimme
Over nearly two decades, we've grown so that our multi-national team represents experts from every aspect of the industry, from design to manufacture to installation to commercialization.
We believe strongly in an innovative, collaborative culture that enables our teams to come up with high quality yet practical solutions that can be upscaled in a cost-effective manner. And we are eager to provide sustainable, efficient energy that is cost-competitive.
Øivind Magnussen
Chief Executive Officer
Øivind took the reins from founder Dr. Mats Leijon in July 2016. He brings over 20 years of experience building profitable start-ups, divisions, growth business lines, streamlined operations, and high performance cultures in volatile markets in the technology space in the US and Europe. Øivind, who as a decade of experience in Wall Street, is known for building strong relationships with his team and customers. As CEO, Øivind also serves on the Board of Directors.
https://www.linkedin.com/in/oivind-oberg-magnussen-09a49a21/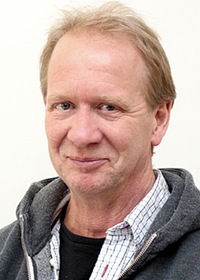 Dr. Mats Leijon
Founder
Mats is a Swedish inventor, professor and serial entrepreneur known for his groundbreaking work inventing and designing the process to mass manufacture products for renewable electric power generation, especially in ocean and wave energy. He has won numerous scientific and technical awards including The King Karl XVI Gustavs medal of the 9th order with Serafimerorderen, otherwise known as the Seraphim Medal and has been nominated for the Discover Award and the Financial Times Global Energy Award (twice). Mats co-founded Seabased with professor Hans Bernhoff and served on the board of Seabased until 2017, and as its CEO from 2014-2016.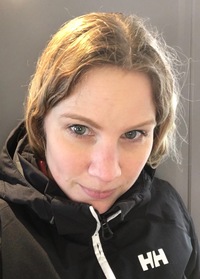 Dr. Boel Ekergård
VP Technology and Research
Boel has unique competence in both functional mechanical design and electricity. She used this to develop a strong vertical integration between the technology and production departments. This partnership ensures optimal quality, cost control, and scalability from design to mass production. A widely published expert in electromagnetic energy converters, Boel holds a Doctorate of Technology (Engineering Sciences with Specialization in Electricity) from Uppsala University.
https://www.linkedin.com/in/boel-ekerg%C3%A5rd-894436120/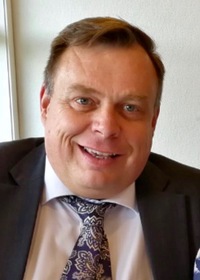 Ove Almås
VP Production
Ove joined Seabased in 2017 to establish production facilities in Norway. Ove worked extensively in business development in offshore oil & gas extraction and processing industries. He has developed fabrication methods and optimization processes for subsea products and structures, and has held leadership roles including Marketing Director, Project Manager, Fabrication Manager, CEO and Board Member in companies such as ABM Group, FMC Subsea, NLI and Grenland Offshore.
https://www.linkedin.com/in/ove-johannes-alm%C3%A5s-51563167/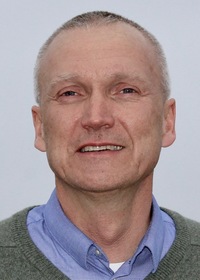 Robert Leandersson
VP Installation and HR
Robert heads Installation and Maintenance, as well as HR. Robert formerly worked with ABB Corporate Research as project leader and a member of the High Voltage Engineering department management team. Since joining Seabased in 2008, he has been a vital part of planning and successfully installing our wave energy converters and wave parks. Robert is widely respected for his hands-on practical problem-solving abilities regarding all aspects of production and installation.
https://www.linkedin.com/in/robertleandersson/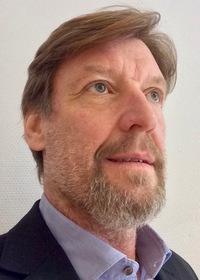 Mikael Ingvarsson
VP Finance
Mikael joined Seabased in 2016. Mikael has extensive executive experience in financial management, strategy and business growth, both internally with financial controls and externally as a strategic and financial advisor for businesses. In addition, his background includes a management position with ConocoPhillips where Mikael was part of the team that turned JET into Sweden's most lucrative gas station chain. He holds a Master's degree in Business.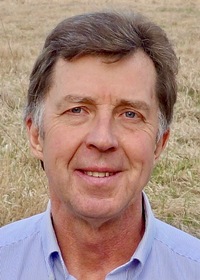 Magnus Wibling
VP Marketing and Sales
Magnus has led our Marketing, Sales and Projects since 2012. He holds master's degrees in both Mechanical Engineering and Political Science. In addition to his very strong analytical skills, Magnus has invaluable experience in worldwide industry leadership. Among other executive roles, he has served as Group Vice President of Business Area Substations and as CEO and Philippine Country Manager for ABB Group worldwide.
https://www.linkedin.com/in/magnus-wibling-58055110/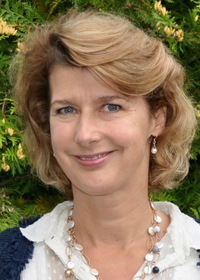 Marcelle Askew
VP Communications and Special Projects
Marcelle joined Seabased as a board member and later became a company executive. A serial entrepreneur, she has a track record of success with commercialization. She holds a Master of Business Administration from Rotterdam School of Management, Erasmus, and has extensive international expertise in brand building, marketing, and strategy, focused on environmentally friendly products and services. Marcelle's portfolio includes products from consumer goods to renewable energy, both B2B and B2C. 
https://www.linkedin.com/in/marcelleaskew/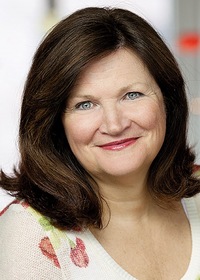 Gunn Ovesen
Chair of the Board of Directors
Gunn served as CEO of Innovation Norway from January 2004 to January 2014. She has a long track record of leadership in organizations, such as the Norwegian Industrial and Regional Development Fund (SND), where she served as CEO; the Storebrand group; and the Vesta group. She also serves as Chair of the Board for Havvind and as a boardmember of The Merkur Program and Tobi. Gunn holds a Master of Civil Engineering from The Norwegian University of Science and Technology.
https://www.linkedin.com/in/gunn-ovesen-087684/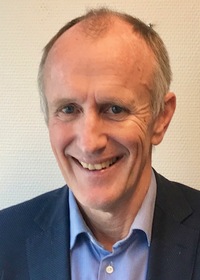 Sigmund Ellingbø
Board of Directors
Sigmund has a strong background in equity and M&A transactions in a wide range of industry sectors. He worked 20 years for DNB, the largest commercial bank in Norway, where he was Head of DNB Corporate Finance during the initial public offerings of Telenor and Statoil. Sigmund served as a board member of The Oslo Stock Exchange and as board member and chairman of the Norwegian Association of Securities Dealers. He holds a Master of Business Administration from the Norwegian School of Economics in Norway, and a Master of Finance and International Economy from the University of California at Berkeley.
https://www.linkedin.com/in/sigmund-ellingb%C3%B6-4918707/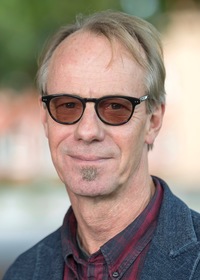 Dr. Jan Sundberg
Board of Directors
Jan is a lecturer at Institute for Technical Sciences, Uppsala University. He has done extensive research and design consulting, among other roles, regarding the relationship between nature and various forms of renewable energy production. Jan is an expert on permits and acceptance issues which he sees as crucial for the sustainable and successful development of innovative energy conversion. Jan is also responsible for environmental and licensing issues at Seabased.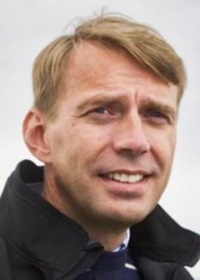 Sebastian Johansen
Board of Directors (Fortum Observer Seat)
Sebastian is a Senior Technology Expert at Fortum who brings more than 25 years of experience with start-up companies in wave, wind, solar, hydrogen, EV and energy storage. He has a strong technical and international background from multiple on-and-offshore projects in Europe, Asia, Africa and South America. His  experience encompasses site development, financing, strategy planning, purchasing, sales, managing, manufacturing, constructing, operation and maintenance. Sebastian holds a Bachelor of Science in Electrical Engineering from the Swedish Institute of Technology.
https://www.linkedin.com/in/sebastian-johansen-b8799225/
Riskit
Riskit
Listaamattomat kasvuyritykset ovat korkean riskin sijoituskohteita. Näihin sijoittamiseen liittyviä riskejä ovat muun muassa sijoituksen menettäminen, heikko likviditeetti, epäsäännölliset tai harvinaiset osingot sekä omistusosuuden diluutio. Tutustuthan tähän riskivaroitukseen ennen kuin sijoitat korkean riskin sijoituskohteisiin.
On suositeltavaa, että perehdyt aina sijoituskohteisiin huolellisesti, jaat riskiäsi hajauttamalla sijoituksiasi useisiin eri riskiluokan sijoituskohteisiin ja tasapainotat sijoitussalkkuasi myös korkeamman likviditeetin sijoituksilla. Kiinnitä huomiota myös kohdeyrityskohtaisiin riskeihin.
Pitchin liitteenä on luottotietoraportti, jolla voi olla merkitystä sijoituspäätökseen.
An equity investment in Seabased involves risk, and several factors could cause the actual results, performance or achievements to be materially different from future results, performance or achievements that may be expressed or implied by statements and information in this presentation. Including, among others, risk or uncertainties associated with the company's business segments, development, growth management, financing, market acceptance and relations with customers, general economic and business conditions, changes in domestic and foreign laws and regulations, taxes, changes in competition and pricing environment, fluctuations in currency exchange rates and interest rates and other factors, such as technology and operational risk. In developing products, Seabased relies on continuous access to commodities, such as, but not limited to, steel, magnets, concrete etc. Any disruption in supply of any of these components, adverse change in quality, or significant price fluctuations, can have a material negative impact on the ability to deliver products in a timely and cost effective manner, which again can negatively affect the company's performance.
Seabased is a project business and each project relies on cooperation with and the timelines of our customers and partners. We forecast net sales on the current project pipeline, though projects may or may not materialize. Turnover may also be slower or faster than anticipated. This makes the timing of revenue difficult to forecast, which may cause variations in net sales, profitability, and cash flow.
The ability to deliver a wave energy project is subject to local permitting processes, which are not controlled by Seabased. Special purpose vehicles that rely on securing external financing may own the wave energy park projects. Insurance, good contract management practices and securing payments through letters of credit can partially mitigate these risks.
Competitors' activities or developments, both in the wave sector and in other renewable energy technologies, could impact sales. The wave energy industry is relatively young among renewables and the speed of development in the market is difficult to forecast.
Production, shipping and installation processes inherently involve risks. Despite reservations for contingencies, overruns in both time and costs may occur and impact the expected profitability negatively. Seabased's turnkey solutions must be optimized for local conditions at the customer's location and there is a risk related to the speed, cost and efficiency of these processes.
Seabased's technology has been developed and tested for over 15 years and tested in 2 multi-generator pilots, but it has not yet been utilized in a fully commercial setting. It is thus not possible to fully know the scope of the technology's market competitiveness. Factors that may impact market competitiveness include wave climate, installation conditions, market conditions including price of electricity and subsidy opportunities, such as feed-in tariffs. The relative cost of other renewable and non-renewable energy source options also play in. Political decisions, or political unrest, can impact some of these factors.
The company's ability to succeed, depends on its ability to recruit and retain the relevant human and other resources on competitive terms, and there are no guarantees that the relevant resources will be available when required, on terms acceptable to the company.
Since 2001, Seabased has received funding from over 400 private investors, grants from Sweden, Norway and the EU, loans, and project related support from companies including Fortum and Vattenfall. Based on the forecasted project pipeline, Seabased is now entering a phase with strong expected growth. In addition to anticipating funding from commercial projects within the next 3-6 months, the company is planning to raise further funds from several grant and loan sources in Scandinavia (Swedish and Norwegian institutions) and the EU (EIB, Horizon 2020, EEA etc.) to finance the growth, but there is no certainty about the availability of financing or the terms of the financing available to the company. Seabased is currently planning an initial public offering of its shares, and anticipates this taking place within 2018. However, there are no guarantees that there will be a market for the company's shares, or that the financial market itself will lend itself to a successful offering of the company's shares.
The forward-looking statements contained in this presentation, including assumptions, opinions and views of the company or cited from third party sources are solely opinions and forecasts which are subject to risks, uncertainties and other factors that may cause actual events to differ materially from any anticipated development.
Should one or more of these risks or uncertainties materialize, or should underlying assumptions prove incorrect, actual results may vary materially from those described in this document. Past performance is not a guide to future performance. Investing in securities may result in a loss of all or part of the investment.
The company has payment defaults as reported in the Rating report in the attachments. These issues have all been either paid or a new payment schedule has been resolved directly with the other party.