Heliomotion Home Solar Power Plant
HelioZenit has a unique product for house owners who want to generate their own renewable energy: the tracking Heliomotion Home Solar Power Plant generates electricity at full power from sunrise till sunset.
Ålands Utvecklings Ab will be subscribing 50% of the offering. 50% of the minimum will be subscribed in the beginning and Ålands Utvecklings Ab will be keeping their pro rata ownership as the funding round progresses past the minimum.
Tarinamme
Tarinamme
Our Vision
There is a growing awareness worldwide of our need to move into a post-carbon era of renewable energy sources in order to address the dual challenges of climate change and energy scarcity.
Many nations and regions battle against power shortages caused by increasing energy demand, insufficient power generation and inadequate transmission and distribution grids.
The energy consumption of a typical household shows two daily peaks: one in the morning and a second in the late afternoon. In warm climates the consumption peak in the afternoon is often accentuated by the turning on of air conditioning equipment as families return home. Many utilities strive to encounter the ensuing overall surge in power consumption by raising the electricity costs for the consumers during peak hours.
Our vision is to make Heliomotion a part of the overall solution by allowing private consumers to generate their own renewable energy. With the energy generated at no cost by a Heliomotion Home Solar Power Plant, a considerable part of the power load can be moved off the grid, thus contributing to a reduction of consumption peaks and power shortages, ultimately aiding in the achievement of climate goals and in reducing our dependence on fossil fuels.
Background:
HelioZenit was founded in 2008 from a spin-off project of the company Chemcool, specializing in the storage of solar energy on a household scale.
The project that led to the creation of HelioZenit had the purpose of maximizing the amount of generated solar energy per area of thermal collector, thereby maximizing the amount of stored energy for the household.
This was achieved by mounting high efficiency solar collectors on a tracker, continuously following the sun from sunrise till sunset. Our tests confirmed that this gave an energy yield of factor 2-3 compared to the same size stationary collectors facing south.
What originally was a project focusing on thermal solar energy was later expanded into photovoltaic electricity, the principle of turning the panels to follow the sun for maximum output remaining the same.
Liiketoiminta- & markkinatilanteemme
Liiketoiminta- & markkinatilanteemme
Present situation with rooftop solar installations and their challenges
The conventional way for a house owner to use solar panels has always been to install them on the roof of his house.
Rooftop installations have some obvious and less obvious limitations; be it physical (orientation and structure of the roof), financial (costs of installation and ROI), output-related (the relation of electricity generated to electricity consumed) or aesthetical.
With a stationary installation the orientation of the roof is important. The highest yield of electricity is achieved from a solar panel facing straight south (or north in the southern hemisphere), at an elevation angle calculated based on the latitude of the location.
The orientation of a house is largely dictated by the shape and size of the land where it is built so it is not a given that a roof will have an ideal orientation.
With rooftop installations the actual solar panels are no longer the biggest part of the total cost. The prices of solar panels have plunged in the last 3 years; in 2016 the prices dropped 30% for the lower range panels, less so for premium panels.
The biggest investment is the actual work of installing the panels. A professional crew, using adequate lifting equipment and security arrangements, should always do this work to ascertain that all fixtures and electrical fittings are done properly and according to applicable requirements and regulations.
When making a financial evaluation of the installation, all the equipment and work involved should be summarized and placed in relation not only to the amount of panels installed or the theoretical total output produced in kWh, but also specifically to the amount of useful output in kWh.
As the sun rises in the east the sunrays hitting a stationary solar panel facing south do so at a very flat sideways angle. This angle decreases as the sun moves towards south until the sunrays meet the panel face on at solar noon, after which the sideways angle widens again as the sun moves towards sunset in the west.
For the solar panel this translates directly into a sinus shaped output curve, starting slowly in the morning, peaking at solar noon, and immediately beginning its descent towards evening.
The electricity consumption in a typical household normally shows two peaks: one in the morning and one in the late afternoon as the family returns home and many appliances are started up again.
The consumption peaks typically occur well before and after the output peak of a stationary installation facing south.
Adding more panels to the roof will increase the total output of the installation, but they will not make the output curve start earlier in the morning or end later in the evening – mainly they will increase the surplus production around noon.
Our solution to optimize a home solar installation: the Heliomotion Home Solar Power Plant.
We recognized early on that in order to get maximum output from the sun the solar panels should always be directed straight towards the sun; not only at noon but constantly tracking the sun from sunrise until sunset.
Many large utility solar stations use this principle as they build huge tracking units on massive concrete columns carrying up to 50 and more panels per unit.
The Heliomotion Home Solar Power Plant is a light version of those large trackers, designed to provide private homes with an extremely efficient, affordable and easy way to generate their own renewable energy.
Here is how the Heliomotion concept counters the challenges and limitations that stationary rooftop installations face:
The orientation and the structure of the roof become irrelevant, as the Heliomotion is not installed on the building, but at some distance away where the optimal sunlight is to be found.
A Heliomotion is designed to be easily assembled and installed in less than a day by the buyer. This is a huge cost saver as no construction crew and no lifting equipment is needed. It is delivered as a complete installation kit on one pallet, including an illustrated installation manual. The composition of the kit is optimized for maximum ease of handling, with no single piece weighing more than 20 kg. 
Financially a Heliomotion Home Solar Power Plant provides the best value in terms of money invested versus useful output generated. A Heliomotion plant tracking the sun from early morning until sunset covers the consumption peaks more efficiently than a much larger stationary rooftop installation.
In terms of ROI a Heliomotion is an attractive proposal, as a house owner will make considerable savings on utility bills. The yield equals the amount of money saved on utility bills, i.e. the amount of power that is not bought from the grid. Depending on the scope of the installation the ROI may vary from 5-15%, increasing annually with the inflation and with rising utility charges.
A Heliomotion is a beautiful addition to any lawn. It can be displayed prominently in front of a house as a clean energy statement.
Market situation
The enormous potential and the benefits of solar energy are becoming more evident than ever. Solar energy is rapidly becoming one of the major players in power generation, along with wind, hydro, fossil and nuclear fuels.
In 2016 alone 76 GW of new solar capacity were installed worldwide, corresponding to the output of 50 medium-sized nuclear power plants. A large part of this new capacity came from residential installations, showing how also private house owners increasingly choose to generate their own renewable energy.
Our main target is to establish ourselves as a significant supplier of small-scale solar power plants for private houses in towns, suburbs and countryside, as well as for remote cabins and other users looking to reduce their dependency on fossil fuels and/or utility power.
With our Heliomotion Home Solar Power Plant we target such customers who wish to cover their basic energy consumption with solar energy but do not wish to over-extend themselves financially by investing in oversized rooftop installations 
Competition
Traditionally the way for a house owner to generate solar energy has been to commission an installation company to build a rooftop installation for him.
With the Heliomotion Home Solar Power Plant we are introducing a completely new concept on the market; small size tracking solar units. Being (as of yet) the first and practically the only supplier of such plants our main competitors are the traditional rooftop installers, offering complete turnkey packages of panels, fixings and the works.
There is one other European manufacturer that we are aware of, offering a tracking solution similar to the Heliomotion Home Solar Power Plant. However at 3 times the size and 4 times the price compared to our product it is evident that we are targeting different segments of the market.
HelioZenit present situation on the market
Being based on the Aland Islands we view Aland not only as our home market but also as an important test market during our startup and growth phases. During these phases our main focus was on developing, improving and finalizing our product.
Total sales on Aland over the last 7 years were 35 units, which is a small number by most measures. The reasons for not having reached higher sales have been our limited resources, which we have focused on the technical development of the product rather than sales.
Having had Aland as a test market has been extremely valuable for us, as we have had the opportunity to receive first hand feedback from our customers, and have had the opportunity to identify, analyze, repair or replace any parts that have not met requirements. It has allowed us to optimize our choices of all materials and components used in our trackers and to fine-tune all software and hardware.
Aland not only has the highest amount of sun hours per year in Scandinavia, but it also frequently has severe storms and cold winters with much ice and snow. We are confident in stating that our products have been designed and built to withstand extreme weather conditions and have successfully passed actual real life field tests.
There is a growing realization among house owners of the advantages of a freestanding tracking solar power plant versus a stationary rooftop installation.
Recognizing that Aland is a miniature size Scandinavian "state" by all criteria: social, business and political infrastructure, living conditions and wealth distribution, it is logical to draw parallels to our closest neighboring markets: the Finnish mainland and Sweden.
Sales have already begun both in Sweden and Finland: there are Heliomotion Home Solar Power Plants installed in Stockholm, Gothenburg and on Gotland, as well as on several sites on the Finnish mainland from Helsinki in the South to Rovaniemi in the North.
Tiimimme
Tiimimme
HelioZenit consists of a team of highly motivated engineers with many years experience in power generation, international business development, project sales, CAD, programming and electronics.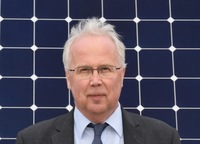 Lasse Lindgren
Chief Executive Officer
Lasse brings more than 20 years of international experience and knowledge in the energy sector from his years at ABB Power Generation in Switzerland. At ABB he served first as a design engineer, later as project manager and sales engineer of power plants before moving on to head up the strategic market analysis team at the global HQ of ABB Power Generation in Zurich.
Over the last years Lasse introduced the products of a German manufacturer of building materials to the Finnish market, building up an annual turnover approaching one million euros.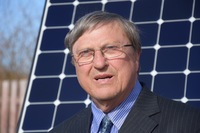 Ray Olsson
Founder & Head Innovator
Ray Olsson has been involved in solar energy generation and storage during more than 20 years. Ray is the holder of countless patents on solar products and systems.
Ray has previously worked at the Royal Institute of Technolgy in Stockholm, at Tepidus Ab, CCM instruments, Balzers & Leybold, SunCool Ab. Ray works as a consultant to the Nasdaq listed energy storage company SaltX, where he is also a stockholder.
Mikael Olsson
Chief Technology Officer
Mikael has a Masters in Information and Communications Technologies from the Royal Institute of Technology in Stockholm. He is our specialist on industrial design, manufacturing, programming and CAD.
Mikael has developed and optimized most of HelioZenit's products and systems both in terms of output and cost efficiency, as well as logistics and production.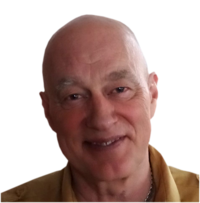 Yngve Andersson
System Hardware Developer
Yngve is our electronics specialist and is the man behind all our circuit board designs. Yngve and Mikael together have developed all hardware, software, and the entire technology in our Heliomotion trackers.
Yngve has previously worked as an electronics designer at ABB, SMHI and the Royal Institute of Technology in Stockholm.
Riskit
Riskit
Listaamattomat kasvuyritykset ovat korkean riskin sijoituskohteita. Näihin sijoittamiseen liittyviä riskejä ovat muun muassa sijoituksen menettäminen, heikko likviditeetti, epäsäännölliset tai harvinaiset osingot sekä omistusosuuden diluutio. Tutustuthan tähän riskivaroitukseen ennen kuin sijoitat korkean riskin sijoituskohteisiin.
On suositeltavaa, että perehdyt aina sijoituskohteisiin huolellisesti, jaat riskiäsi hajauttamalla sijoituksiasi useisiin eri riskiluokan sijoituskohteisiin ja tasapainotat sijoitussalkkuasi myös korkeamman likviditeetin sijoituksilla. Kiinnitä huomiota myös kohdeyrityskohtaisiin riskeihin.
Pitchin liitteenä on luottotietoraportti, jolla voi olla merkitystä sijoituspäätökseen.
Market situation and competition
The market for renewable energies in general and solar in particular has been growing exponentially over the last decade and, as a whole, shows no signs of slowing down.
This is especially the case in the market for private housing rooftop installations, where HelioZenit is entering as a new player, shaping a new market niche with its freestanding Heliomotion Home Solar Power Plant.
The risk that we see is that we will likely face competition from other companies who recognize the opportunity to also take part in this part of the market. To mitigate this risk we need to move fast to establish ourselves as the market leader ahead of the competition.
Technology
There is always the risk that other companies may want to enter our niche of the market. To do this they need to develop the technology, mainly the software and the hardware for the tracker to perform all its movements.
We have a technological lead in this field, and it is important for us to preserve this lead by continuing to invest necessary resources in our research and development program.
We also need to ascertain that our technology is sufficiently protected by appropriate patents.
Limited resources, solvency, future growth of the company and need for financing
HelioZenit is still a very small company with limited sources in management, sales and production. If the sales develop as projected then it is very important to recognize and address growth related issues in a timely fashion.
Should the sales grow faster than anticipated, then HelioZenit will have to be prepared to seek additional financing to ensure the availability of production materials and components, salaries for additional personnel, and costs related to intensified sales and marketing efforts. The maintaining of proper books are key issues, as are abilities to foresee future development and need for new capital.
Key people
HelioZenit today consists of the same people who recognized the market opportunities for a tracking solar power plant for private housing, who founded the company and who developed the technology to make it all happen.
Everybody at HelioZenit is key, everybody is driven by the prospect of making the company succeed, and anybody leaving the company at this stage would seriously affect the company's ability to function.
HelioZenit has to provide the right resources for the company to become an international success. It is important for HelioZenit that its key people enjoy the opportunities and the environment to excel in their tasks, appropriate compensation packages being a part of the deal.