Ezylet - Redefining The Rental Property Market.
Ezylet is an exciting property portal aimed at the untapped private rental market. Landlords, Agents & Tenants can access a host of property services all in one place leading to enhanced profits & better customer experience. That's the Ezylet way!
Ezylet Ltd. qualifies for SEIS and EIS tax relief. UK resident investors can enjoy the benefits deriving by both the Seed Enterprise Investment Scheme and Enterprise Investment Scheme Advanced Assurance.
Tarinamme
Tarinamme
Ezylet was founded by landlord and investor Paul Foy. As a longstanding landlord, Paul has had direct experience of most of the difficulties in managing a lettings portfolio.
Paul's vision was to create a property platform where all the services required by a landlord would be available under one roof. From finding a tenant to property management - tax matters to finding a tradesperson, this concept, which is now a reality, puts the landlord in control of managing his property. Therefore increasing his profits and enjoying seeing the growth of his investment. That's the Ezylet way!
Liiketoiminta- & markkinatilanteemme
Liiketoiminta- & markkinatilanteemme
Ezylet provides a one stop shop property portal where Landlords can advertise direct to Tenants, and access directly our many other services, at a low fixed cost which enhances their profitability.
Our customers
The primary customers in our business model are UK Landlords. Approximately 75% of UK Landlords own between 1 - 3 rental properties and see these as their long-term investment. We intend to help these Landlords become more profitable by providing them a platform to advertise and manage their properties directly, saving them money. With the new tax changes which have been implemented in the UK in April 2017, Landlords more than ever need to control their operating costs. 
Revenue streams from Tenants, Estate Agents and Tradespersons who participate in the UK property market also form part of our business model.
Our market
There are approximately 4.5million Buy To Let properties in the UK which are owned by 1.5 million Landlords and occupied by 8 million Tenants (Rugg Report 2008). Our business model is to provide goods & services to these audiences. Approximately 40% of Landlords choose to manage their properties privately. This is our target audience. The average lifetime of a tenancy agreement is 18 months, which means there are roughly 3 million new tenancies per annum.
Currently in the UK there are three main property portals (Rightmove, Zoopla & On The Market). These property portals promote the property listings from Estate Agents only (approximately 15,000 Agents in the UK). Market prices from these three portals would suggest that the average UK Estate Agency office is paying between £500 - £1,000 per office, per month.
Our Unique Selling Point (USP)
Private Landlords are not permitted to directly advertise on the above-named property portals. Ezylet is filling this gap by targeting Private Landlords as the primary customer. Ezylet offers Private Landlords a quick, simple and inexpensive online advertising solution. At the same time, Ezylet does not exclude the traditional letting agents and allows the two to advertise side by side.
This, together with our support services for landlord, makes Ezylet a unique place in the property world.
Our target is to capture a minimum of 4% of the Private Landlords who currently manage their own property
(Total number of properties UK 4.5 million x 40% Managed directly by Landlord) x 4% =  72,000 adverts
We are also targeting at least 10% of the 15,000 UK Estate Agents to advertise with us over three years. 
Current market positioning
Our primary business model is designed to specifically target the private Landlord with a range of services which are fee earning.
These include;
Advertising of properties from as little as £29 per property
Fee income from third parties for arranging;

Insurance 
Mortgages 
Forex

We have further innovative revenue streams to be released in line with our corporate business plan, some of which will be released during Crowdfunding.
Our secondary income is derived from Estate Agents where we only charge £695 per office per year. This heavily discounted Estate Agency fee allows us to be very competitive within the industry.
It is intended that Ezylet will become a property portal of choice for the private Landlord, just as the three main property portals have become for Estate Agents in the UK.
Key Statistics
Ezylet.com has hosted in excess of 135,000 properties since January 2015.
Our web portal is fully developed and optimized for mobile use.
We currently have 100,000 visitors per month to the website which we intend to grow to 250,000 by mid-2017.
The Ezylet trademark was registered in 2007.
The road ahead
Over the next 12 months Ezylet will roll out many more services required and used by Landlords in the UK. Some of these services will be launched during the crowdfunding period.
Our vision is to grow the Ezylet brand and become the premier provider of services to Landlords and Tenants in the UK. With an eye on expansion we plan to undertake an IPO (subject to market approval) immediately after the raising of capital with Invesdor. Our application to the market has been prepared and finalised and Ezylet will convert to a PLC and make a formal application to the London NEX Corporate Market in the weeks ahead.
Tiimimme
Tiimimme
Our Team has been selected to provide our business model with the expertise required for growth and expansion with specific emphasis on taking Ezylet into the corporate market and listing as a PLC in the near future.
In preparation for the impending I.P.O., the filling of a number of key posts is a regulatory requirement, we are pleased to have previously identified highly experienced and committed personnel to occupy these posts and, in many cases, they provide their services on a non-remunerative basis.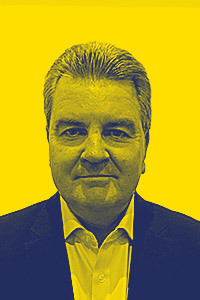 Paul Foy
Founder & CEO
Paul Foy Executive Chairman and Founder of ezylet.com. Pauls background is property investment in both Ireland, UK and Europe. He enjoys identifying a need, producing a solution while adding value to all his business endeavours. Paul comes with experience and has been a property investor and developer in both residential and commercial markets since 1984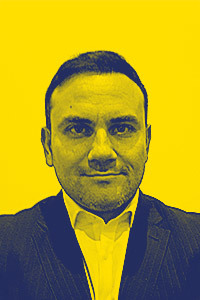 Kieron Becerra
CFO
Kieron is a Fellow Chartered Certified Accountant with over 16 years experience. He has a wide knowledge base having worked in public practice, online gaming, funds, legal, London AIM listed multi-national waste oil treatment service sector and most recently in the water utility industry. These have afforded him a strong technical, commercial, financial and reporting background, which together with his experience has meant that over the years he has also been engaged as a consultant on various start-ups.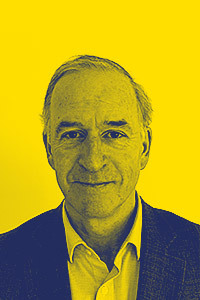 Anthony Cox
Head of Risk Management
Anthony has been in the property market since before 1987. After he left HSBC he has been a director of a couple of high profile letting agents and owned and managed a large property services company. He was the manager looking after the launch of the Tenancy Deposit Protection Scheme, the LPS, in Scotland and more recently a board consultant to an innovative tenant rent guarantor provider.
He was a committee member of ARLA and he comes to us with considerable knowledge and expertise in focusing on the end user and their legislative requirements.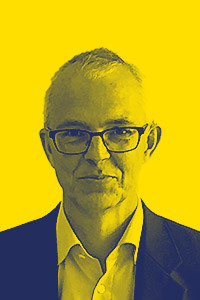 Graham Duncan
Non Executive Director - Corporate Markets
Graham Duncan is a UK based chartered accountant with more than 15 years' capital markets experience. He also holds the Corporate Finance Diploma issued by the ICAEW. He has specialised in advising AIM companies since 2000 with regard to IFRS, financial reporting and AIM Rules compliance. He was previously a capital markets director with Mazars LLP in London and has also worked for an international firm of chartered accountants in Asia and was based in Hong Kong between 1993 and 1996.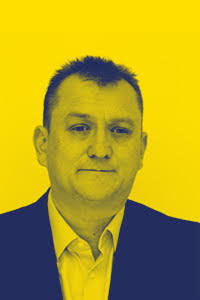 Iain White
Estate Agency Consultant
Iain has over 30 years experience in all aspects of Estate Agency and a proven track record in both the independent and corporate world.
Iain was a chief decision maker within Romans serving as a share holder and MD during his 22 years with the company and was a part of this highly successful groups growth and innovative thinking, not to mention impressive results over a long period of time.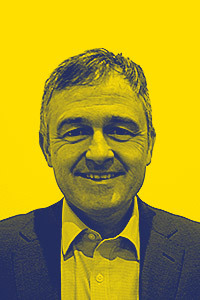 Ian Victor
Head of Compliance
Ian has a over 30 years experience in banking services with offshore, corporate and investment backgrounds.
Ian has a BSc in Financial Services, Certificate in Offshore Administration & is an Associate of the Chartered Institute of Bankers. His experience ranges from Trusts, Company Management, Wealth Management through to Insurance.
Currently he is the Director for Lombard Asset Finance in Gibraltar, part of the RBS Group.
Riskit
Riskit
Listaamattomat kasvuyritykset ovat korkean riskin sijoituskohteita. Näihin sijoittamiseen liittyviä riskejä ovat muun muassa sijoituksen menettäminen, heikko likviditeetti, epäsäännölliset tai harvinaiset osingot sekä omistusosuuden diluutio. Tutustuthan tähän riskivaroitukseen ennen kuin sijoitat korkean riskin sijoituskohteisiin.
On suositeltavaa, että perehdyt aina sijoituskohteisiin huolellisesti, jaat riskiäsi hajauttamalla sijoituksiasi useisiin eri riskiluokan sijoituskohteisiin ja tasapainotat sijoitussalkkuasi myös korkeamman likviditeetin sijoituksilla. Kiinnitä huomiota myös kohdeyrityskohtaisiin riskeihin.
Pitchin liitteenä on luottotietoraportti, jolla voi olla merkitystä sijoituspäätökseen.
One of the key risks with any online business is a cyber attack. To alleviate this we have obtained cyber insurance and have taken industry standard precautions to mitigate this risk.
The property portal has built and stress tested. The development costs have been incurred and it is not expected to have further major developement costs in relation to our web portal in the forseeable future.
Unlike most trading businesses Ezylet derives its income by way of online payments in advance. While it is not expected, it is possible that some of these transactions may be cancelled by customers & chargebacks claimed as a result of fraud. In this event Ezylet has obtained professional indemnity insurance to mitigate the risk.
The risk of a tighter regulation for our services has been taken into account in our business plan. Woburn Ltd, a susbidiary of Ezylet Gibraltar is established to mitigate the risk of changes in regulations for Ezylet's business. 
The board has considered the negative implications that Brexit could have on our business model and we have come to the conclusion that we don't forsee any negative impact at this time.