Shared and Hourly based Electric Vehicles
EkoRent is the biggest company in Finland to offer affordable, easy-to-use, zero-emission car rental and sharing services. Our vehicles are 100% electric and completely emission free. Our customers love our service and we want to expand it further!
Tarinamme
Tarinamme
Purpose of the company and the idea for the service is to offer an eco-innovative, affordable alternative for car ownership reducing the traffic congestion and pollution challenges in cities. We offer Electric Vehicles (EVs) to those that are concerned of the global warming and air quality and do not wish to own a private car due to costs and the amount of work it takes to maintain and own it, especially in a city. Our service meets the needs that are global and match those of urban city planning and smart city projects in Finland and globally.
All members behind EkoRent, founders and management, owners and investors, are profoundly concerned of the state of the nature and wish to do their share on improving the situation yet recognizing that the change has to be done in economically viable manner.
EkoRent was founded in March of 2014.
The concept of renting an electric vehicle with the mobile app, the renting mobile app itself and its integration to the car functionalities was developed during year 2014.
Initial EkoRent service stations and mobile app were launched in December 2014.

Our first full month of commercial operations was January 2015.

In October 2015 EkoRent won the award for Consumer Cleantech category at the Cleantech Venture Day'15. Cleantech Venture Day is the oldest and biggest cleantech investor event in the Nordics. 2015 was the event's 10th anniversary.
In November 2015 EkoRent successfully completed first ever crowdfunding campaign for additional vehicles and service stations in Finland.
In February 2016 EkoRent had over 1 100 registered members.
In February 2016 EkoRent fleet includes 13 electric vehicles and we operate 6 service stations in metropolitan area of Finland.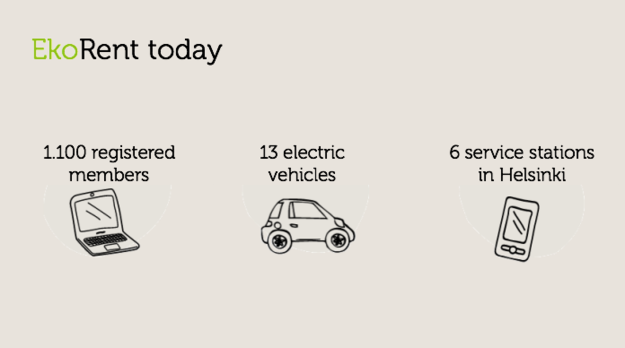 Liiketoiminta- & markkinatilanteemme
Liiketoiminta- & markkinatilanteemme
Since January 2015 EkoRent has grown and operated successfully at the metropolitan area of Finland. In February 2016 we have about 1.100 registered EkoRent members, 13 electric vehicles, and we operate 6 service stations in the metropolitan area.
The hourly priced electric vehicle (EV) renting service model is meant for consumers as well as for businesses. In this model, users pay for the service per hour, and the fee depends on whether the customer is a pay-as-you-go or a monthly membership type of customer. Hourly fee always includes unlimited kilometers, insurance, navigator, and free of charge charging and parking at EkoRent's service station. 
User experience
EkoRent service users can download the app on their smartphones or visit our website to sign up to the service and start using our EVs. After registering to the service users can locate vacant vehicles, book them, and control the car locks without keys using EkoRent mobile app.
The whole renting event takes few tens of seconds only and the related transaction costs are only a fraction compared to any traditiaonal car renting companies. At the end of the usage period when the vehicle is returned, user will end the rent session with the mobile app and his debit or credit card will be charged according to duration of the renting period (hourly or daily prices available). 
Our members can select from two different pricing packages depending on their usage needs: 
Random (A) user: 

Monthly fee: 0€

Registration fee: 11€ (inludes first two 2 hours rent)

Hourly fee: 11€ (includes everything, no hidden costs)

Daily fee: 55€

Regular (B) user:

Monthly fee: 8€

Registration fee: 0€

Hourly fee: 8€ (includes everything, no hidden costs)

Daily fee: 48€
HSL members: HSL members can enjoy special fees on both our standard packages. 
Our customers
Besides offering EV renting services, EkoRent also offers shared EV solution. Companies, municipalities, and for example housing communities that have a need for a complete solution including EkoRent mobile application, EVs (with required add-on hardware), charging stations, maintenance etc. can easily order everything for a fixed term from EkoRent. This segment that is fundamental part in smart city planning in Finland as well as globally, provides EkoRent low risk business with steady income for years to come. For our customers, EV sharing solution reduces the total amount of vehicles needed and cuts costs compared to owning them. Additional bonus is the "greener" image made possible by our emission free vehicles.
The sales cycles for this segment are typically longer, even over a year, but we know this segment has a huge potential and expect it to grow fast in Finland and other smart city markets. One big growth enabler for this segment is the legislation defining the amount of parking spaces mandatory to construct at new residential or business districts. With our solution, construction companies can save hundreds of thousands, or even millions of euros at large construction sites, when implementing shared EV solution. With EkoRent, the total amount of parking spaces required by regulation is reduced and savings gained are more than enough to compensate for our services.   
The market and expansion plan
The logic behind EkoRent's service launch and operations has been to validate our business model first in a smaller scale, and to expand our fleet and amount of service stations only after the customer base and usage ratios are in a required level. Expanding to other cities in Finland will also be a gradual process and will not happen without proper level of service users starting from the day one when the service is launched in a new city. With this approach, our service expansion will be executed smoothly in a controlled manner optimizing the required investments with the service usage growth.
The market situation in overall is also playing into our favor in 2016 and onwards. Smart City initiatives seeking for smart energy and clean traffic solutions, general concerns on CO2 emissions and climate change, urban peoples' willingness to ditch their private vehicles due to costs and inconvenience reasons, and companies cutting costs and reducing the amount of their vehicles, are all favorable trends that support the shift towards the hourly based renting and shared EV service usage. Our future growth plan is not limited to Finland but also includes entering into global Smart City markets. We estimate this to happen in late 2016 or 1H 2017.
Expanding our service beyond Finland will be executed in phases. The first phase will be a MVP (Minimum Viable Product) project offering our current service tailored to local needs. For the phase two, we have planned some additional product development and believe to have found a segment not harvested by any company yet. Our product today combined with the planned development will give us an edge in global smart city transportation space and position us as the number one renting and sharing EV solutions provider. We are determined to enter into global smart city markets and will replicate the solution in other locations after completing our first MVP project.
To summarize, in 2016 we are focusing and expect to:
Continue seeing a steady growth of our hourly based EV renting service users.

Continue seeing accelerating, double digit growth in our service usage (rent events per month, Y-on-Y growth).

See the shared EV market growth beginning, accelerating,  and potentially doubling our fleet size already in 2016  
March 2016 updates: 
We have experienced a Year-on-Year growth in paid rent events (Feb 2015 - Feb 2016) of 107%
We have experienced a Month-to-Month growth in paid rent events (Jan 2016 - Jan 2016) of 6%
We have announced a new shared EV deal with LähiTapiola on March 1st. More information at the following link

Tiimimme
Tiimimme
EkoRent service is a digital service that scales easily enabling increasing the number of full-time employees in a conservative manner. What is common to our management team and employees as well as for our investors, is the ambition of doing ecologically correct decisions in a manner that should also make sense in financial terms.    
Operational activities of EkoRent were started in 2014 via investments from the original five founders. Out of those five founders, Juha Suojanen is leading the daily operations of EkoRent as the CEO of the company. In Summer of 2015 nine angel investors, including such prominent figures as Mr. Juha Putkiranta (former Corporate Vice President of Microsoft and Nokia) and Mr. Juha Saarinen (Founder of Avanto Ventures, Chairman and/or member of the board at several companies, start-ups, and FIBAN), took the opportunity to invest in EkoRent.  
Today EkoRent employs 2 persons in full-time and in addition has subcontracted several routine operations, such as help desk for calling customers and car washes to external partners. During the year 2016 EkoRent plans to employ 1-2 more fulltime employees that are needed in expanding the service and launching it outside of Helsinki region. For the expansions, also subcontracting and part-time employees will be used as is done in Helsinki region already today.
Full-time employees: Mr. Juha Suojanen and Mr. Juuso Lindgren.
EkoRent investors and couches: Mr. Juha Saarinen (cleantech business investor, Founder of Avanto Ventures), Mr. Juha Putkiranta (business angel, independent advisor) and Mr. Aarno Törmälä (logistics knowledge, HUB logistics Oy's chairman of the board).
Part-time employees are Mr. Jesse Hietanen and Mr. Olli Jylhä.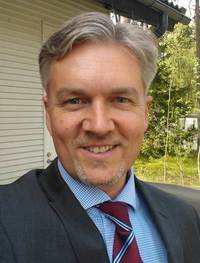 Juha Suojanen
CEO and Founder of EkoRent
Before founding EkoRent Mr. Suojanen has worked for Nokia for example in product and technology management, and in technology and product sales positions. He has also international working experience from Qualcomm, San Diego. He is MSc in Telecommunications Management from Golden Gate University, San Francisco and an eMBA candidate from Aalto University. He also holds two international patents and is a Member of the Board at ITS Finland.
http://www.linkedin.com/in/juhasuojanen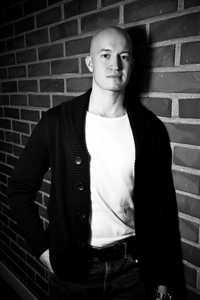 Juuso Lindgren
CTO
Mr. Lindgren is an expert in EV charging and solar power issues. He has graduated as MSc (Tech) in Energy Technologies from Aalto University. Currently he is finalizing for his doctoral thesis defense in renewable energy systems at Aalto University School of Science. His research topic is Electric Vehicles in the Smart Grid.
http://www.linkedin.com/in/juuso-lindgren-5789545b?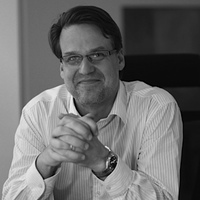 Juha Saarinen
Mentor and Investor (Avanto ventures)
Juha is a Cleantech focused Angel Investor, board member at FiBAN and co-founder of Avanto Ventures, a Growth Accelerator specialising in Digital disruption. His advisory and investment targets include Biotehdas, Watrec, Kierrätysverkko, Pelago Bicycles, EkoRent, Masar, Joukon Voima and others. He has previously worked for KiiltoClean, Lumene, Unilever and Orion.
http://www.linkedin.com/in/saarijuh?
Riskit
Riskit
Listaamattomat kasvuyritykset ovat korkean riskin sijoituskohteita. Näihin sijoittamiseen liittyviä riskejä ovat muun muassa sijoituksen menettäminen, heikko likviditeetti, epäsäännölliset tai harvinaiset osingot sekä omistusosuuden diluutio. Tutustuthan tähän riskivaroitukseen ennen kuin sijoitat korkean riskin sijoituskohteisiin.
On suositeltavaa, että perehdyt aina sijoituskohteisiin huolellisesti, jaat riskiäsi hajauttamalla sijoituksiasi useisiin eri riskiluokan sijoituskohteisiin ja tasapainotat sijoitussalkkuasi myös korkeamman likviditeetin sijoituksilla. Kiinnitä huomiota myös kohdeyrityskohtaisiin riskeihin.
Pitchin liitteenä on luottotietoraportti, jolla voi olla merkitystä sijoituspäätökseen.
The risks for us and our industry can be grouped under two categories: technology and business risks.
Technology risks include a revolutionary invention that would boost the technology evolution to other direction than electric vehicles. However, should such technology surface, EkoRent would warmly welcome it. We are committed to offer affordable, easy to use, zero emission car renting and sharing service. We are not committed to any technology as such but are using and will continue to use the best available technology also in the future. EVs are the only viable alternative that make business sense today and also in the foreseeable future.
Business risks that we can see are a slower than expected hourly renting service growth. This risk we are tackling by offering our shared vehicle service to construction and other companies using fixed term contracts. This low-risk steady-income market will start opening in scale in 2016 and opens a considerable potential for EkoRent in Finland and globally in Smart City projects.
The following options can be considered as current standard competing solutions, but only partly, because they do not match fully to what EkoRent has to offer:
Ridesharing companies: such as Uber, Lyft, etc. These companies are not yet legal in Finland or many other markets. When they are, EkoRent welcomes their drivers to use our emission free vehicles.

Car rental companies such as Hertz or Avis, or smaller players such as 24Rent. These companies offer a service that can be argued to be out-dated. Considering the need (in Finland an average car owner uses his car for 42KMs / day and car is idle for 23 hours / day), the need can best be satisfied with electric vehicles fitting perfectly to city environment rentable with a low hourly prices using a modern mobile application tailored specifically for electric vehicles.

Public transportation: busses, trains, taxis. Our service can be seen as a complimentary service to these, and does not directly compete with them. Taxis are expensive to use regularly, and local transportation has its limits too: busses and trains have predetermined routes and timetables regardless of the demand of the moment.

Privately owned cars / vehicles. Trend from owning a car is rather towards the other direction: not owning and instead renting a car as a service on hourly bases when needed. Privately owned vehicles are expensive to buy and maintain, and rarely as ecological as shared electric vehicles are. Cost of electric vehicle is also a big obstacle for most people in Finland to own one.