Shipfunk - Renewing supply chain in E-commerce
Shipfunk renews the way online stores manage their supply chain and consumer shopping experience. The pre-negotiated transport agreements allow the e-commerce operator to save time and save on transport costs.
This content is also available in
Finnish
Our story
Our story
The idea of ​​a better customer experience
Our founders had a mutual experience in shopping online. Shopping went fine until payment, but both our founders hoped that they could have chosen a more convenient way of delivery: For one, the speed of delivery was essential as for the other picking up the delivery from local grocery store would have been easiest but couldn't be done because of limited choice in shipping companies. In addition, both orders were delayed from the expected schedule and the Online Stores failed to communicate about it, which created additional frustration. We decided to develop a solution that provides online stores with tools for low-cost delivery in a cost-effective and high-quality manner.
Consumer-driven need for better solutions
Nowadays, e-commerce customers want to use more versatile delivery options and decide how products are delivered to them. Customers expect faster deliveries and more transparency in the delivery time of their order. Nonetheless, they are not prepared to pay for the delivery significantly, but in fact, the cost of delivery is a hindrance on online shopping. For example Zhu & Zhan (2010), Simoni (2011), Bower & Maxham (2012), Koukova (2012) and Di Fatta et. al. (2016) have researched the matter. Shipfunk solves this conflict and offers e-merchants the keys to developing their business cost-effectively.
Our business & market situation
Our business & market situation
The payment transaction in the online store has already been solved, now it is the turn to do the same for supply chain management.
Merging different transport companies into the e-commerce has traditionally been done with separate add-ons and their shortcomings have had to be tolerated. Printing shipping labels from different systems is a waste of time at best and basically makes sending an order laboring and cumbersome for the merchant. The consumer is also in a difficult situation, because he is not given the opportunity to track his order from one place, regardless of the transport company his order was sent with.
Most small Online Stores face a different problem in addition to the increased use of time: Bigger players benefit from economies of scale and small online stores find it difficult to get low-cost transport pricing. For example, Amazon's total shipping cost is about 12% compared to 35% for a small or medium-sized online store. When the volume of transport is distributed to more than one transport company, the adverse effect on the price is repeated - and goes directly to the consumer's tab.
"The key to cooperation with Shipfunk is that we get all the services for controlling shipping and deliveries from one hatch. We then keep our focus on trading."

- Hanna Kakkonen, Stockmann Plc -
E-commerce sales are expected to be around $ 2.8 trillion ($ 2800 billion) worldwide in 2018, an increase of about 22% compared to 2017 (Source: eMarketer / www.statista.com,). Online shopping logistics grow by about 15-20% per year as online shopping grows and consumers move more often to shop online. Pitney Bowes estimates that the parcel deliveries worldwide will grow to more than 100 billion deliveris by the year 2020. In Finland, merely the volume of Posti's parcel deliveries is 37 million parcels (Source), Posti delivered more than 1,3 million parcels in one week (Source). Finns use approximately 2,8 billion euros per year in to online shopping (Source: PostNord online shopping research 2018).
As for e-commerce logistics in Finland, the situation is in many ways similar to that of online payment transactions in the late 2000s, when the share of individual bank integrations began to decrease, for example, after the involvement of players such as Paytrail (formerly Suomen Verkkomaksut). It is therefore essential for Shipfunk to provide customers information about a better and more efficient operating model and its benefits.
"If there has been a lot of orders, we can almost always unload all orders during the same day and in principle ship them within the day. Before, if there were a lot of orders, the shipping could take several days - nowadays one person prints out the orders in the morning and everyone collects. In principle, there has been a saving of one employee if there has been a lot of orders"

- Joonas Mustonen, Billebeino -
In the industry, the competitive situation is geographically quite different. The competition is strongest in the United States where the e-commerce is advanced and is seeking to gain efficiency and cost benefits through centralized services. For example, Shippo and Shipstation operate in the United States. In the Nordic countries, competitors are individual players. In addition to Shipfunk, also Pakettikauppa and Shipit operate in Finland. The active advancement of the market and the efficient use of sales channels and partnerships are at the heart of Shipfunk's sales strategy. The company's capabilities for international operations are constantly being built.
Why Shipfunk?
Shipfunk offers a comprehensive solution for logistics in one channel, regardless of customer size and needs. The main benefits of using our service for the online store are:
• One system for managing different shipping companies and delivery methods
• Processing orders quickly and efficiently with fewer steps
• The online store can sell products in different sales channels and deliver supplies from one service
• Better communication toward consumers about the information on deliveries
• Possibility to use our pre-negotiated contract prices
Business Model
The service is based on a logistics platform developed by Shipfunk, which combines different delivery methods on a single platform, enabling efficient service connectivity to different systems (e-commerce, ERP, marketplace solutions) and centralized visibility regardless of the carrier. The use of the service is charged based on cost per shipment, so the revenue of the service will increase as the number of shipments per customer increase. The business model is based on a platform that is offered to customers with the SaaS model.
On the other hand, the introduction of the service is advantageous because there are no fixed costs involved. Customer can take advantage of Shipfunk's pre-negotiated shipping rates and pay shipping costs to Shipfunk. Customer gets price advantage in logistics costs and Shipfunk can use its scale to increase its customer base efficiently. We have already concluded transportation contracts with the main carriers operating in Finland; Post, Matkahuolto, DB Schenker, UPS and GLS. In addition, the service can be used to deliver DHL's international deliveries. New delivery methods for international use are constantly being added. By adding new delivery methods, we respond to the needs of different markets and customers in different countries can deploy our services.
Revenue Model
Shipfunk's earnings model is similar to that of online payment companies. The online store pays a transaction fee for the service according to the use and when using the contract prices negotiated by Shipfunk, the customer will pay the shipping costs to Shipfunk. Shipfunk's earnings model is strongly scaled according to customer volume. Shipfunk has negotiated delivery prices with different shipping companies in a centralized manner, so there is a margin between the price paid by the customer and the Shipfunk's purchase price. The return components consist of a transactional deposit and a margin in transport prices. Depending on the size and volume of the transaction, we will receive a transaction fee of between EUR 0.5 and 0.6 (VAT 0%) and, in addition, a percentage of the carrier's shipping fee.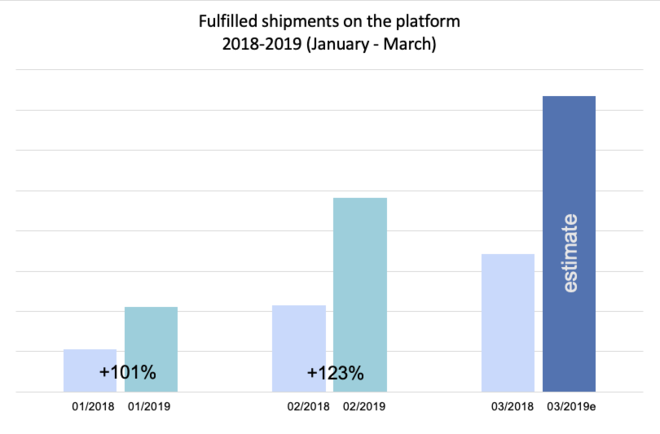 Our team
Our team
The team behind Shipfunk has versatile expertise in both trade and technology, as well as strong evidence of business development and exits. Marko Parviainen, Managing Director, is in charge of the strong sales and marketing team, Toni Harri (CTO) is responsible for product development and technical team management. Lennu Keinänen, who is a meritorious serial entrepreneur and founder of Paytrail, is an advisor and a shareholder of the company.
In addition to Harri, the company's Board of Directors includes the founding members Antti Kurvinen and Petri Rinne and OP Cooperative's Perttu Kröger, Head of OP Financial Group's new trading and payment services.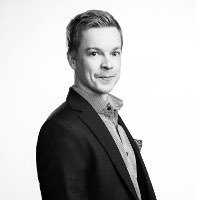 Marko Parviainen
Founder / CEO
Strong entrepreneurial background, core strengths in sales, customerships and business. Founder of Merplast Plc.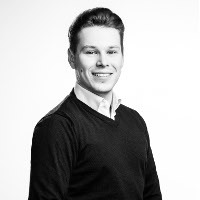 Antti Kurvinen
Founder / Business manager
Core strengths in sales, marketing and business development. Formerly worked i.a. for Nordea Plc.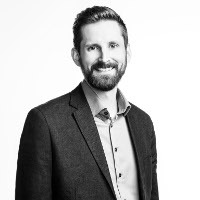 Petri Rinne
Founder / Service manager
Strengths being in customer projects, project leadership and architecture, Petri has formerly worked i.a. for Leijona Catering and Karelia Upofloor in ICT management.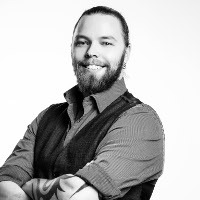 Toni Harri
Founder / CTO
Core strength in full stack development, Toni has university background and has operated in several demanding ICT projects. Has been mainly responsible for system development needed in Stockmann Plc's customership.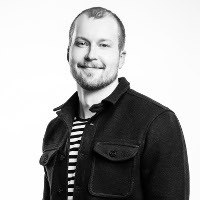 Atte Manninen
Co-founder / Lead developer
Atte is our company's lead developer and he also has university background. His core strengths are in data analytics and frontend development.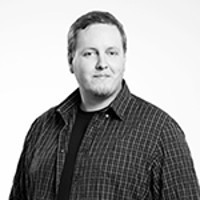 Ville Sjöblom
Developer
Ville is a developer with university background and his strength lies in strong experience in software development in various positions. Ville's core competence focuses on architecture and service development.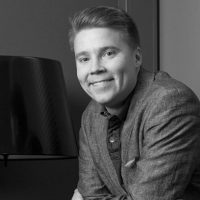 Lennu Keinänen
Co-founder
Lennu's core competences are financing, management, strategy, B2B, SaaS and e-commerce services. Lennu has been an entrepreneur for over 20 years and has been setting up more than 10 companies, many of which he has exited (including Paytrail, which was sold to Nets).
Risks
Risks
Unlisted growth companies are high-risk investments. Making a high-risk investment involves risks, for example the risk of losing your investment, lack of liquidity, irregular or rare dividends and dilution of your stake. Please study this risk warning before making a high-risk investment.
It is recommended that you familiarize yourself with the investment target of your choice, reduce risks by investing in several investment targets and balance your investment portfolio with more liquid investments. We also advise you to pay attention to the Target Company specific risk descriptions, which you will find included in the pitch materials.
Attached to the pitch there is a creditworthiness report that may be relevant for the investment decision
Financial risks
The company may not receive funding on competitive terms or at all. Failure to comply with the terms and conditions of the Financing Agreements may lead to an increase in the cost of financing or the maturity of the loan agreements. If the Company is unable to manage the liquidity risks, this may make it difficult for the Company to finance its transactions and repay its outstanding debts. 
The company's geographic expansion and international business may involve financial and other risks.
The company's trade receivables can be linked to credit risk despite the company's active risk management.
Personnel risks
The company aims to increase its business vigorously in the future. With the growth of business and staff numbers, the Company's existing organizational structures may become inappropriate to meet the needs of increased business, which may require organizational changes.
Business risks
Losing important customers or failing to acquire new customers, and difficulties in expanding business to new geographic markets, if implemented, will weaken the Company's potential for growth in line with its strategy. Organizing Customer Support for the customers in new geographic areas may face challenges and there is a risk that no suitable regional partner can be found. In addition, tightening competition may adversely affect the Company's profitability and its market share may decline.
Failure in project design, project management and monitoring, or in tender processes can lead to increased costs and negative customer satisfaction and adversely affect the Company's profitability.
Potential information leakage can have adverse effects and consequences for the Company's operations, which in turn may have a significant negative impact on the Company's business operations, financial performance, financial position, future outlook and Company value. Information security breaches or other security breaches by the Company and its customers regarding IT systems and communications can damage the company's business.
The company's strategy is to grow strongly in the coming years with the SaaS (Software as a Service) operating model. The business model is relatively new to the Company, and although the experiences with the service model have been good by the opinion of Company's management, and the Company's service business growth has been significant, there is no guarantee that the service model will be well received in the market at a later stage. Legislation and government regulations, as well as their changes, can pose challenges and obstacles to the Company's business and cause significant additional costs.