Huoleti - Support network in your pocket
With Huoleti no one is left alone. Huoleti is a digital service for patients and their loved ones. Build your own community of peers, friends, family and volunteer helpers to give and receive help easily. Huoleti is a support network in your pocket.
This content is also available in
Finnish
Our story
Our story
Campaign news: 
10.9.2018 The Finnish Winners for the UN based WSA 2018 announced, Huoleti representing Health & Wellbeing 
7.9.2018 Pfizer Finland chose Huoleti Ltd as a cooperation partner
5.9.2018 Sijoittaja.fi analysed Huoleti Ltd from investor's point of view

5.9.2018 Bonnier Business Forum, Care & Health: U.S. Markets targeting Huoleti Ltd notified in UK as one of Europe's leading govtech startups
5.9.2018  Good News From Finland: Huoleti picked among Europe's leading govtech startups
3.9.2018 Salkunrakentaja: Huoleti Ltd passed the tight selection process of Courage Ventures focusing in Impact Investment.
30.8.2018 Public Group International, the UK-based GovTech Investment and Research firm, has promoted Huoleti Ltd as one of the leading GovTech Startups transforming Europe's public services. Huoleti is the only Finnish company on the list of covering 20 European countries.
22.8.2018 Invesdor interviewed Huoleti's Management. 
15.8.2018 Huoleti's funding campaign news in Kauppalehti and Finland Health web pages.
Do you have a friend or a relative who has cancer? Did you find it easy to support them? We didn't. We all want to help but often life gets in our way. We have the best intentions but we need tools to learn from others, to ease communication, and to organize our support.
That's why we created Huoleti. Huoleti is a Finnish word that translates as "Don't Worry".
Huoleti empowers patients and their loved ones to cope with a severe illness or other life challenge. With Huoleti, you are never alone. Huoleti completes medical care by near-sourcing care and support. Our digital platform and mobile app enables people to request, offer and receive help easily, as well as find information and peer support targeted for their life challenge.
Huoleti is a support network in your pocket.
Our company in a nutshell
Huoleti's main customers are private sector healthcare providers, insurance companies and patient associations.
Huoleti is one step ahead in connecting social apps and online health care:  there are no other products that have all the features included.
The market for Huoleti is huge. Alone with cancer patients and survivors the amount of attainable target users is tens of millions in Europe, and hundreds of millions globally.
Huoleti made contract with Roche in June 2017, new concept designing going on with Pfizer
First US pilots negotiations ongoing with Cleveland Clinic, Jefferson University Hospital and Visiting Nurses Association
Where it all started
In the year 2016 an ICT professional and a service designer Carita Savin took part in a Professional Summer School Program where the idea of Huoleti was planted. The purpose was to think about health and wellbeing through the lense of service design. Finding an easier and more effortless way for patients and their families to get help and support made Carita ponder;
"I was simply doing a school project. Who would have thought that we had tapped right to the core, found the most painful need of the patients", says Carita.
Huoleti took part in a Kertomalla paranee project and the following innovation challenge organized by Helsinki University Hospital Comprehensive Cancer Center. In the project, stories and experiences of cancer patients, their families and health care professionals were collected to understand what is really needed to support patients' daily lives. The major needs raised from these materials were the patients' ability to communicate easily and, to connect with others effortlessly. Based on these needs her team came up with an idea of a mobile app that would help cancer patients to ask and get everyday help and provide aid to find peer support nearby.
After the summer school program, Huoleti continued developing the Huoleti app building first onscreen prototypes. Promptly after that we took a step from a prominent idea into a startup as the company was established in January 2017. Since then, Huoleti has been developed following the service design logic approach and lean startup methods. Nowadays, Huoleti's scope covers several illnesses and other psychosocial challenges.
How does it work?
The concept of Huoleti is about near-sourcing care and peer support. After being diagnosed with a severe illness or facing other life challenge people may feel afraidanxious, helpless and alone. Some illnesses and treatments might compromise the ability to perform daily chores making the help from the community very much needed. The troubles a patient encounters causes worry and discomfort also for their friends and family. Huoleti is there to help them, too.
With Huoleti you can find others close to you based on the location information. You can chat and get to know them and then invite them to be part of your own peer network. Friends, family and volunteers can be invited to be a part of your support network. After building your peer and support networks, asking for help is only a one tap away. With Huoleti, your loved ones know what you need, and they are provided with a simple tool to walk beside you. Huoleti is also a working solution for volunteers to connect with those in need. Huoleti is a comprehensive service for patients, their loved ones and volunteers.
Rapid growth and significant partnerships during the first year
The first year of Huoleti has been breathtakingly fast-paced and fully employed, yet fun and full of adventure. At the beginning of 2017 Huoleti was accepted to Vertical accelerator and got seed-funding from Courage Ventures. In May 2017 Huoleti won OP Smart Health challenge and in June 2017 started a valuable cooperation with world's largest cancer medication company Roche. First pilots with the application are running with Finnish university hospitals and several patient associations. The commercial version of the application was launched in the beginning of 2018. In the spring 2018 we have signed a contract with the medical company Pfizer.The target is to leverage our current key partnerships to international level to support our efforts in the US.
More news links about the first steps:
Press release: Huoleti Oy and Roche Oy have signed a co-operation agreement
Helsinki Business Hub: Huoleti weaves a network of care for cancer patients
Kasvu Open: Most promising healthcare businesses chosen in Digital Health Growth Path
Currently, the dedicated Huoleti team consists of experts in technology, marketing, health care, customer relations and communication. Our team sees the potential of healthcare digitalization and the passion to change the world as strong drivers for the team.
We want to scale to the US market. Huoleti keeps building up its reputation and establishing new partnerships every week. Our team is working from their hearts to make great things happen.
Huoleti wants to be there for everyone.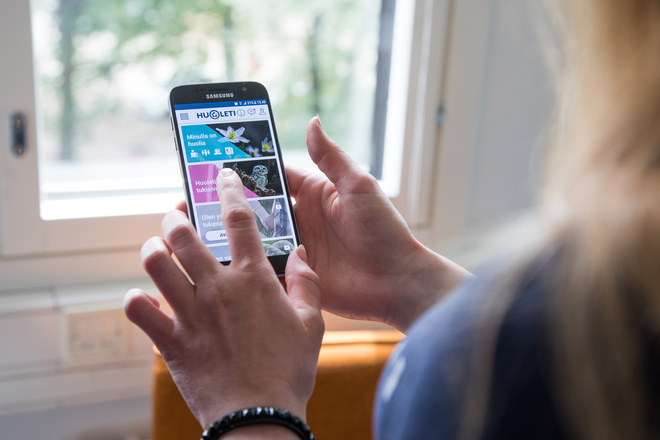 Our business & market situation
Our business & market situation
Solving the problem of support and surviving
The community and social environment affects up to 70 to 80 % of health and wellbeing of people. But patients and their families are not necessarily prepared for life after they are discharged from the hospital care. Living at home might not work out as planned. The person might not feel well enough to handle simple things like grocery shopping or taking the dog out. While their health may be stable, they may have stress and their emotional status may still be fragile. Hence, this may result in readmission or further irritation of a non-treated or non-diagnosed medical condition. Huoleti App seeks to prevent this and help the patients and families to recover and resume a healthier, more engaged life.
Huoleti enables the user to create peer-to-peer support networks that promote health and coping at home. Huoleti App
Creates matches between patients and their peers
Eases patients' communications with their loved ones
Enables loved ones to easily provide everyday help and support, and
Makes volunteer resources visible and available in the app.
Huoleti also supports friends and families by helping them to build their own peer networks to share their experiences and to ask and receive help. Huoleti also provides carefully collected set of information about the condition or worry the user has. The same information is available to both patients and their loved ones.
People are willing to help but it is not easy to know how and when to help. Also asking for help can be surprisingly hard even when you are ill. People don't want to bother, or they don't know what to say. With Huoleti app it is easy to ask for, give and receive help. The service is open for both individual patients, their loved ones, volunteers and commercial service providers. The value chain of Huoleti consists of a patient, the patient's family and friends (loved ones), peers with similar condition or worry, patient associations, volunteers, companies that provide help, hospitals and doctors, medical and pharmaceutical companies, insurance companies and even governmental bodies. What unites all the parties is the willingness to help and do good: Huoleti creates real added value by bringing these parties together.
The user is in the center of the service and decides what information they want to share and who belongs to their networks.
A special market and trusted customers
Our field of operation is a combination of population health management, patient communities, care team support and social determinants of health. The first target group has been cancer patients, where, for example, in the US alone there are 1,7 M new cancer diagnosis yearly and 14,5 M cancer survivors. Huoleti is scalable for any life challenge which multiplies the market size.
Our main customers are private sector healthcare providers, insurance companies and patient associations. By introducing Huoleti App to their customers, the service providers can offer more comprehensive care for the patients and bringing save resources as people return to their normal life sooner and the risk of hospital readmission lessens.
As digitalization, social apps and online health care are hot topics now, Huoleti is one step ahead: there are no other products that have all the features included. Huoleti's technology has also the unique potential for future additions and expansions through SDK building. This means that Huoleti is not just an app but a platform that can be developed and scaled further. The market for Huoleti is huge. Alone with cancer patients and survivors the amount of attainable target users is tens of millions in Europe, and hundreds of millions globally. The need for the service is universal, as there are people in need of help and people willing to offer it all over the world.
The first version of the service has been launched in Finland, with all the links in value chain involved. The key components of getting users to the service have been the patient associations, hospitals, nurses and doctors. The customer base in Finland is increasing.
Several pilots are running with patient associations, healthcare providers and insurance companies. In pilots the customers are using the service same time co-designing the solution with us to further improve it.
We made a contract with medical company Roche in June 2017 which brought Huoleti in distribution in all University and Central hospitals in Finland (21 hospitals, 5 clinics in each). We are also co-designing a new concept to empower patients coping with chronic illnesses with the medical company Pfizer . The target is to leverage our current key partnerships to international level to support our efforts in the US.
We prepare to expand in the US. In the US we are negotiating about first pilots with Cleveland Clinic, Jefferson University Hospital,Visiting Nurses Association and some others to be announced later. Target for the pilots is to build business model for the market, understand the product market fit in the US, to build distribution channel strategy, and to create first key partnerships.
Changing lives - an invitation to action
As a business and investing opportunity we in Huoleti proudly find ourselves in the growing fields of global wellbeing impact.
Huoleti is the first service in the growing market of modern patient communities and care team support that includes both the patient and their loved ones. With the addition of offering the platform for volunteering Huoleti has all the potential to become the most inclusive and diverse service for targeted support for patients. It has the impact of really improving lives and fostering the communities.
Among Sustainable Development Goals of UN are health and wellbeing promotion as well as community building goals. Changing the lives of patients and their loved ones are key parts of the vision and venture of Huoleti. "Impact comes to life through innovative and world-changing investing", where profit and sustainability go hand in hand.
Revenue model
Huoleti is a company created to develop a technology platform and service ecosystem to help people in need. There are many different options on how to monetize the service, i.e. what types of revenue models to utilize. Huoleti will always price its products and services in a way that enables any private person in need to use the service. The service will be funded by the businesses and organizations, as well as willing private persons opting to do so.
There is a service fee for each patient, 30 € / year which is paid by the Service Provider (e.g. healthcare service or insurance company). 
The service can be white labeled by any company to extend their own service offering.
The service can be paid by an insurance company or an occupational healthcare provider to keep people on working life during crisis in their health or family.
The service functions as a platform for additional targeted services for the patients and their families. A click-through money will be taken for all the purchases on the platform.
The service can be used by any organization as a channel for communication to a specific patient or user group, and the services of the organization can be found on the Huoleti platform.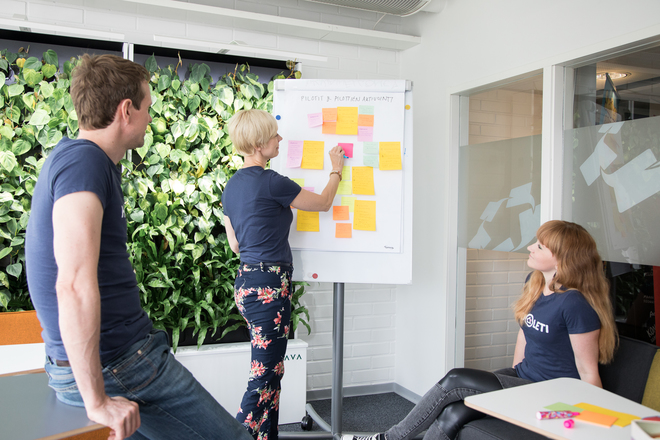 Our team
Our team
The dedicated Huoleti team consists of experts in technology, marketing, health care, customer relations and communication. Our team sees the potential of healthcare digitalization and the passion to change the world as strong drivers for the team. See this video about us too.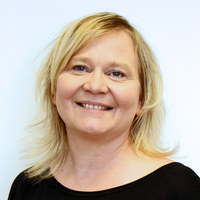 Carita Savin
CEO, Co-Founder - Passionate digitalist
To me Huoleti is a way to fix a hole that exists now in the world. No one should be left alone when life gets challenging. It's the opposite. That's the moment when friends and community will hold you up. Huoleti is a tool that enables support.
My road to Huoleti went through a career of global technology consulting and the studies of service design. The journey has been amazing - and this is just the beginning!
https://www.linkedin.com/in/carita-savin-759ba63/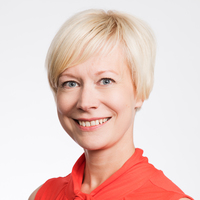 Annukka Nevalainen
Chief Marketing Officer - taking care of customers
I am Annukka from Huoleti and I take care of customers!
I nurture the customers and pilots to ensure that our customers can be "Huoleti" meaning that they don't need to worry. I'm helping them to see the world through Huoleti lenses.
My background is in the music and culture. I've got experience of running a business, customer service, marketing and teaching music. Through MBA studies a drive to learn new things has brought me to the startup world. And here we go toward something totally new and exciting, let's walk the path together!
https://www.linkedin.com/in/annukkanevalainen/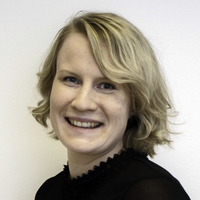 Elina Isosaari
Healthcare Advisor - Persistent Facilitator
Devoted Huoleti member, health scientist, nurse and a teacher. I work every day with different project together with healthcare service providers, patient associations and other stakeholders. I'm also responsible for Huoleti's HR and give my input in sales and product development.
To me Huoleti means joy and innovation, caring and affection, enabling encountering via easy and safe application.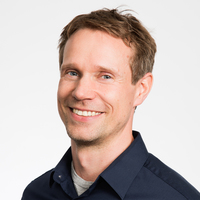 Jukka Raisamo
CTO - Curious Wizard
A humane nerd, healthcare professional and practical problem solver. A magical creature?
I was deeply involved with the research problems of interactive technology, headed vigorously toward care work, and finally ended up between health and technology. And this place feels right.
To me Huoleti means future, happiness and a possibility to share good from abundance. It's a feeling of being part of something important.
https://www.linkedin.com/in/jukkaraisamo/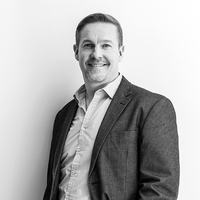 Marko Sykkö
Communications Manager – The no worries mate
In Finland we have this person called Huoleton Veikko - meaning the Mate with no Worries. I rather take care of things instead of worrying about them. With strong Marketing and Communications background in global companies, public sector and small local firms I am the man to scale MarComms with Huoleti.
https://www.linkedin.com/in/msykko/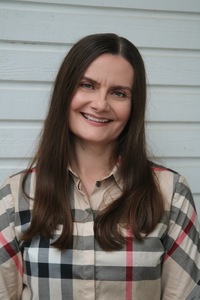 Sirkkuliisa Adamson
Customer Happiness Manager – Every cloud has a silver lining
I have always been interested in the overall wellbeing of people and healthy lifestyles. It is important for me that my job focuses on helping people and above all my desire is to do meaningful work. All of these things are combined at Huoleti Ltd. I am a professional in
sales, marketing and healthcare. At Huoleti I am working as a Customer Happiness Manager. The three most important things for me in my job are to achieve trust, happiness and satisfaction of customers.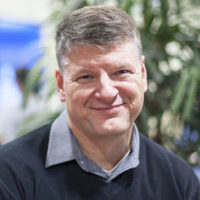 Will Cardwell
Chairman of the board
Sixteen years in the Finnish startup industry, including six years in venture capital and a number of years as an entrepreneur. I have taught and mentored hundreds of Aalto students and dozens of companies.
Currently, I wear a few hats. I am a partner in Courage Ventures and Adjunct Professor at the Kenan-Flagler Business School at the University of North Carolina. I serve as a mentor in several accelerators, including xEdu, Vertical Health, and LevelUp (Kotka) Accelerators in Helsinki and Espoo.
https://www.linkedin.com/in/willcardwell/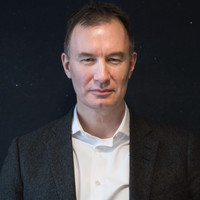 Patrick Halford
Technical Advisor
I am an advisor to VCs on exponential technology investments. I do consulting on Drone & AR/VR ecosystem programmes across Nordics, I am a guest lecturer at Nordic Business Schools, and a board member in AR/VR & drone startups. I also work as a mentor for Turku Science Park Baltic startup programme and I am often invited to be a speaker in international conferences on technology, ecosystems & business modeling.
https://www.linkedin.com/in/patrickhalford/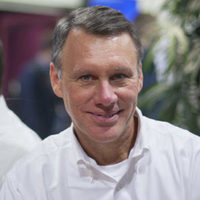 Todd Wiebusch
US Healthcare Advisor
I am a Honorary Consul of Finland for North and South Carolina, CEO, entrepreneur and investor. I have a strong experience building companies from startup stage to profitability in the health care sector. I am currently CEO of CHMG Capital, LLC, a private operating and investment firm focused on the healthcare industry.  I am also a partner in Courage Ventures, an early stage venture capital firm focusing on the digitization of health/wellness, education technology and environmental industries. I have worked for years to deepen the economic, academic and cultural relations between Finland and the United States, having hosted two high level Finnish delegations to the Carolinas.
https://www.linkedin.com/in/todd-d-wiebusch-ceo-chmg-capital-llc-2b63187/
Risks
Risks
Unlisted growth companies are high-risk investments. Making a high-risk investment involves risks, for example the risk of losing your investment, lack of liquidity, irregular or rare dividends and dilution of your stake. Please study this risk warning before making a high-risk investment.
It is recommended that you familiarize yourself with the investment target of your choice, reduce risks by investing in several investment targets and balance your investment portfolio with more liquid investments. We also advise you to pay attention to the Target Company specific risk descriptions, which you will find included in the pitch materials.
Attached to the pitch there is a creditworthiness report that may be relevant for the investment decision
Huoleti is not yet profitable nor self-sustaining from operating cash flow. Therefore, Huoleti requires additional investment such as this one to grow and to accelerate its market.
More funding may be necessary depending on the new partnerships we are going to sign in the near future.
Future international growth will require significant additional investment.
Huoleti has loans from outside sources like Business Finland (former Tekes) and OP Bank. There's a risk that the company cannot pay their debts according to the agreed schedule, which may cause difficulties to the company's operations. This is balanced against the new major partnerships we about to sign.
Huoleti requires the investment to maintain acceleration of our sales in new markets and planned product development schedule. Without this investment it could negatively affect our development and sales. We need to ensure that we have sufficient resources with the right competencies to deliver the plan.
While Huoleti has not faced competition from directly comparable tools, this may change over time and as we enter into new markets. We mitigate this risk by monitoring the market for emerging competitors, maintaining our focus on engagement and further developing the product and service to maximize the value we can offer to customers.