Musopia: Straight to Playing
Musopia aims to help hundreds of millions consumers to learn to play instruments and the 16 billion dollar musical instrument industry to increase their sales. With recent partnership news, we are now ready to take the next steps in our growth plan.
Please note that Musopia Oy has three share classes, A, B, and C-shares. In this funding round B -shares with voting rights are issued. For more information about the share classes please read the Information on the issue terms -section.
This content is also available in
Finnish
Our story
Our story
News
March 16th: Musopia had a strong start for the year: record sales in January and February - for full update please read the investor forum
March 19th: Musopia presentation slides from the investor events (in the attachments section Musopia Presentation 2018 Deck.pdf)
March 21st: Musopia's 2017 audited financials released - attached to the pitch
Musopia has gained interest in Sweden and has been invited to pitch at STHLM TECH Meetup in Stockholm, Sweden on April 9. Musopia will also arrange a special investor event on April 10 in Stockholm. Consequently, the Musopia board has extended the funding round end date to April 16, 2018.
April 6th: Musopia's revenue grew strongly in March, MRR exceeded 51 K€, 6% growth from previous month. More details at the Investor forum
April 13th: Musopia's investor event interested Swedish investors - read more in press release (in Finnish)
Our story
Musopia was founded on a vision that music brings joy to individuals and connects them. Our founders, as well as our personnel, have a strong connection to music and a wish to help other people enjoy music and play instruments.
At the same time, we are very business oriented, having an executive team of entrepreneurs that have created new companies and done successful exits with them. We know that in order to deliver value and joy to our customers for a long time, we need to run a sustainable and profitable business.
We have recognized and lived through the digital revolution that has changed how we learn things, as well as witnessed the structural changes in the music industry. Building on the Finnish strengths of excellence in education, traditions of music, entrepreneurial ecosystem, and thriving gaming industry, we have grown Musopia from an innovative startup into a fast growing international success story.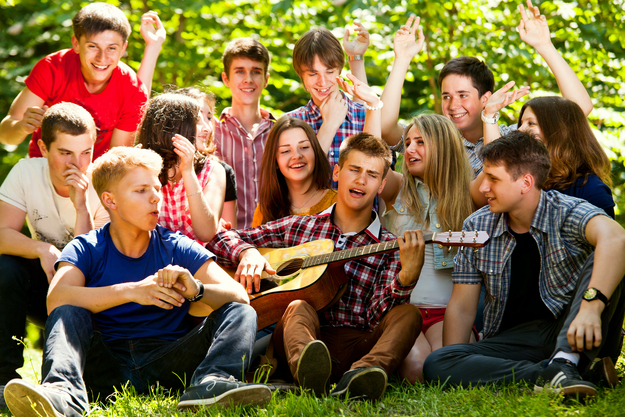 Our business & market situation
Our business & market situation
Most people want to learn to play an instrument at some point in their lives (Australian gov't survey, the NAMM survey), yet are discouraged when faced with traditional learning methods. The potential market for aspiring players is about three billion consumers globally - those within a suitable age range and resources to obtain an instrument and a mobile device. Musopia aims at reaching hundreds of millions of these consumers and engage them via apps that help them learn and enjoy their instruments and music in an easy and fun way.
Music product industry, musical instruments and related products, is a 16 billion euro industry. The biggest challenge for industry is the fact that up to 90% of those who start to play an instrument quit before they reach an enjoyable skill level. And those who quit, will never buy a better instrument. Andy Mooney, the CEO of Fender - one of the biggest guitar brands in the world - has stated: "We just need to reduce abandonment of first-time players by 10% to double the industry".
Musopia helps to solve this problem in two ways: Musopia helps aspiring players to continue with their hobby and enjoy their instruments. At the same time, Musopia digitizes the playing experience and connects music brands with consumers: music brands learn more about their customers and can engage them.
The Solution
Musopia provides engaging and fun apps to consumers and helps music brands to increase their sales. We are the only music learning app company that provides an easy instrument learning solution with song lyrics included as well as helps music brands to increase their sales through reducing their customer churn and helping them understand and engage their customers better.
Consumers
For consumers Musopia provides innovative apps that help them learn to play instruments faster than with traditional methods. Our apps help users learn to play their instruments within moments of picking up the instrument. They contain proprietary learning methods, education videos and tutorials, all songs have been simplified for easier playing and they monitor the progress of the player, providing feedback for playing. The apps contain backup music and lyrics so one can sing along and enjoy the music privately or play along with a group of friends.
Musopia's FourChords is a popular "guitar karaoke" app: it helps a novice player find familiar songs and play along immediately. For a more experienced player it works as a portable songbook that always has new songs to discover and play - alone or singing along with friends. The FourChords app is sold on subscription basis for five euros per month.
The Justin Guitar Beginner Course by Musopia is an app that contains the teaching methods - and videos - of Justin Sandercoe, cited as the world's most influential guitar teacher. It contains hand-picked songs and easy-to-follow lessons that help the player develop his or her playing skills. The Justin Guitar Beginner Course by Musopia's subscription price is nine euros per month.
Musopia's Ukeoke is the songbook for ukulele players, adhering to the needs of fast-growing segment of ukulele players, containing about 2,000 songs with chords and lyrics, specially designed for ukulele. The Ukeoke subscription is priced at five euros per month.
Musopia's apps are available on all major platforms, on iOS for Apple products through the Apple Store, on Android via Google Play, and the FourChords app also on Windows PCs via the Steam store.
Music Brands
For instrument manufacturers and music related product brands Musopia offers a unique value proposition: Musopia can improve their customer retention and create a connection between players and music brands. Our current partners include
Musical instrument manufacturers are struggling with high quit rate among their customers: about 90% of novice players quit their newly found hobby before they reach a skill level that makes playing easy and fun. The ones who quit will not buy better instruments in later years. More than 80% of Musopia's users have reported that our apps have helped them continue with their hobby. Hence, Musopia has a proven value proposition for instrument manufacturers: if their customers use Musopia's apps, they stick to their hobby, have fun playing - and will buy a new instrument.
For some instrument manufacturers Musopia provides a while label version of its products, allowing the instrument brand to maintain strong brand presence with its customers. An example of this is the cooperation with Kala, the world's largest ukulele manufacturer. A trial version of Kala Ukulele - app is included in most ukulele products Kala is selling. Kala gets more loyal customers for its instruments and Musopia gets more paying users for its apps.
Musopia also collects and synthesizes generalized data about its users. This data is unique in the industry, it allows instrument manufacturers to understand their customers better: the demographics of their customers, their music preferences, the musical trends emerging, as well as when, where, and how their instruments are used. Musopia offers this data in an aggregated format to instrument manufacturers as a paid service to improve their customer understanding for marketing and product development purposes. It should be noted that Musopia does not collect or store any identifiable personal data about users for this purpose, all such data is anonymous and at an aggregate level.
In addition, Musopia helps music brands and consumers connect to one another, allowing true music based engagement of consumers with the brands they love and admire. The Musopia marketing dashboard allows brands a unique, situation specific way to engage their customers at the right moment.
Traction and Growth
Musopia has had more than two and a half million downloads and over 13 million playing sessions.
We have been executing our partnership based growth strategy effectively for several years and this has resulted in continuous and strong growth. Monthly recurring revenue (MRR) grew by approximately 125% in 2017 and is expected to increase to 200 and 300 per cent a year as more products have recently been launched to new platforms, several significant partnerships have been signed, and investments in marketing and growth are being made.
Musopia's customer acquisition costs (CAC) have reduced by 32% since the launch of the partnership program and we expect this trend to continue. Furthermore, the average revenue paying per user (ARPPU) has also been increasing by 28% compared to previous year. With increasing number of users, increasing revenue per use, and lower customer acquisition costs, Musopia's financial outlook is promising, as shown in detail in the financial estimates.
The following attached chart shows Musopia's monthly recurring revenue (MRR) growth in 2017. The growth rate in the last quarter of 2017 corresponded to 250% annual growth rate (average monthly growth rate in Q4 extrapolated to annual growth rate).
An important factor in Musopia's lowered customer acquisition costs are the partnerships Musopia has obtained, in particular the cooperation with Justin Sandercoe and Kala, which both have already influenced Musopia revenue growth. The increase in ARPPU is mainly due to the release of The Justin Guitar Beginner Course by Musopia as its sales have grown strongly (average monthly growth rate of 19% during the first year) and it has a higher price point than other products.
Musopia expects more accelerated growth in 2018 beyond due to having established more partnerships, increased partnership sales and management investment, and accelerated marketing investments.
Competitive Advantages and Differentiation
Musopia has several business assets that help maintain its competitiveness, as well as several competitive advantages that strengthen its position in the marketplace.
The business assets that enable Musopia's effective growth and strategy execution are an experienced management team, partnership management capability, customer acquisition experience, and active management of comprehensive music licenses in relevant territories.
The sustainable competitive advantages for Musopia are the scalable song content assets that allow effective development and delivery of several app variants, ownership of the customer relationship, and the deep instrument player database.
Musopia differentiates from its competitors in several aspects. As a starting point, the traditional teaching method, training by a real teacher, is, of course, an option for a novice player. The main advantage for Musopia against traditional teaching is cost, convenience and availability, as well as variety of music content. Nevertheless, traditional tutoring is mainly a complementary alternative for Musopia's customers, not really a competitor.
There are several tutorial and training apps and web sites, such as www.guitarlessonsforbeginners.com and www.cyberfret.com. Musopia differentiates from these by having large, curated song catalog, by ability provide customized feedback and song recommendation, being available on the mobile device also when offline, and supporting karaoke-like playing.
There are also several apps that are designed for advanced players, such as Yousician. Compared to Musopia, these apps are targeted for the more serious players who want to practice their playing techniques. While Musopia shares some characteristics with these apps, such as providing video tutorials, exercises, and listening to the user, Musopia differentiates from by focusing the beginner player - which is more than approximately six times bigger market than the advanced player market, having a large song catalogue that contains professional arrangements specifically designed for easy playing, and providing lyrics with songs to allow karaoke-like playing. In addition, Musopia partners with instrument manufacturers to obtain more users cost effectively.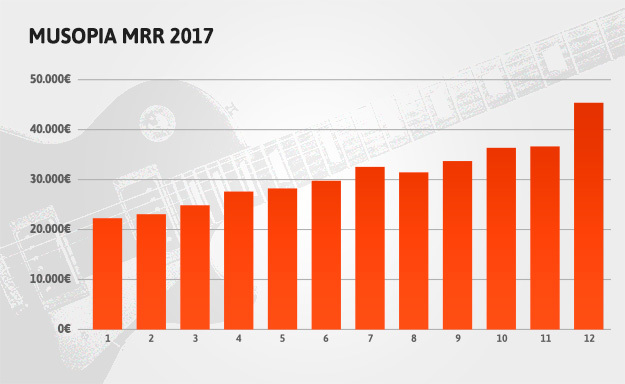 Our team
Our team
Musopia has a very experienced management team with seven exits and 40 years of music and app business experience, and advisors that have world-class experience in entrepreneurship, music and gaming industry, and copyright law. Musopia's team members are introduced below.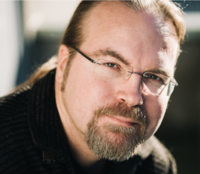 Topi Löppönen
CEO, Founder
Serial entrepreneur. Scaled his first business from zero to success with a staff of 30 people and two million annual turnover - and sold it as the market leader.
Excels in strategy execution and team-building.
https://www.linkedin.com/in/topilopponen/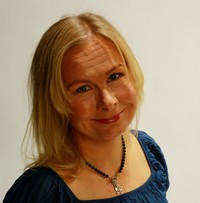 Paula Lehto
CMO, Founder
Two-time serial entrepreneur. Paula was the CMO and Sales Manager of Wasste Oy. She also co-founded and was the CEO of a jewelry company based in Mexico which sold its products in Finland.
Paula manages Musopia's digital marketing, partnerships, and brand.
https://www.linkedin.com/in/paula-lehto-5270a14b/

Tomi Palonen
Head Designer
Senior Designer, ex-Futuremark and Rovio. Involved with the development of global smash hits like Angry Birds and Bad Piggies.
The awesome graphics you see in Musopia's products and brand - he's the creator.
https://www.linkedin.com/in/tomi-palonen-8532b0142/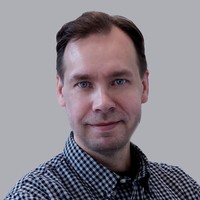 Rami Korhonen
Business Development Manager
Experienced entrepreneur in music app business, has lived and managed business in the U.S. Consultant through Walkalone Productions.
Rami spearheads the new business for Musopia.
https://www.linkedin.com/in/ramikorhonen/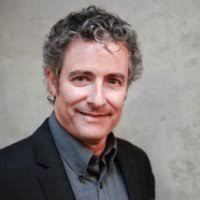 Evan Skopp
Head of U.S. Sales
A veteran Musical Instruments sales executive and a true insider in the musical instrument business. Extensive experience in Sales, Marketing and Product Development.
Evan has the key people in the industry on speed dial.
https://www.linkedin.com/in/evanskopp/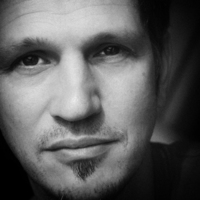 Jim Stenman
CTO
Experienced serial entrepreneur and team builder with years of experience in gaming industry and R&D.
Heads the team with solid vision and with the right building blocks.
https://www.linkedin.com/in/jimjstenman/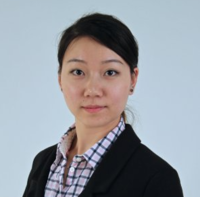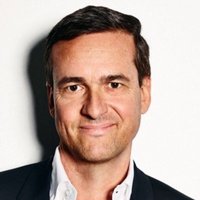 Mika Ihamuotila
Advisor, Investor
Experienced international executive with strong brand building background. Chairman of the Board for Marimekko and Rovio ("Angry Birds").
Provides strategic vision, partnership experience, and inspiration for Musopia.
https://www.linkedin.com/in/mikaihamuotila/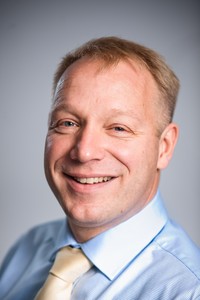 Ronnie Neva-aho
Advisor, Investor
Serial entrepreneur and investor. Knows how to get businesses started and make them grow.
He has successfully managed and taken several companies to an exit, including Delete (Delete Group Oyj) and Tehoc Oy.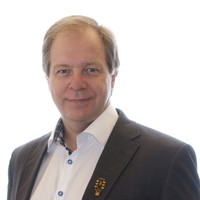 Jyrki Kontio
Chairman of the Board
Former Nokia executive and ex professor of software business, now a serial entrepreneur and business angel.
Brings strategic growth experience and understanding of scalability to Musopia's business. He sees the big picture as well as the pixels it is made of in business.
Not including Musopia, he has so far invested in five music startups.
https://www.linkedin.com/in/jyrkikontio/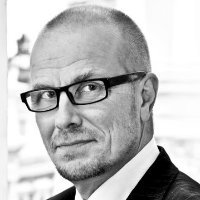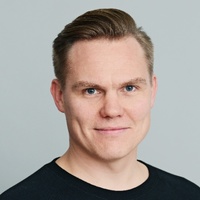 Oskari Kettunen
Advisor, Investor/Reaktor Ventures
Managing Partner at Reaktor Ventures. Manages a portfolio of good startups, shares his vision and experience for strategy formulation and execution.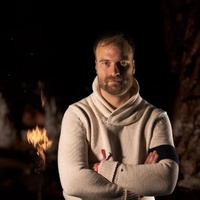 Pontus Stråhlman
Advisor, Investor
Startup Investor and Serial Entrepreneur, knows music industry, knows the startup scene. Accelerates Musopia's growth.
https://www.linkedin.com/in/strahlman/
Risks
Risks
Unlisted growth companies are high-risk investments. Making a high-risk investment involves risks, for example the risk of losing your investment, lack of liquidity, irregular or rare dividends and dilution of your stake. Please study this risk warning before making a high-risk investment.
It is recommended that you familiarize yourself with the investment target of your choice, reduce risks by investing in several investment targets and balance your investment portfolio with more liquid investments. We also advise you to pay attention to the Target Company specific risk descriptions, which you will find included in the pitch materials.
Attached to the pitch there is a creditworthiness report that may be relevant for the investment decision
Musopia uses modern stakeholder-based risk management practices to identify, analyze, and mitigate risks in its business, conducted by the board on quarterly basis. Risk mitigation actions are assigned to individuals and tracked to completion to ensure proactive and effective implementation. Summary of main risks is given below.
Competition
While Musopia currently is not strongly affected by competitors in the consumer market, it is possible that increased competition slows down the revenue growth. Musopia mitigates against this risk by monitoring competition, maintaining differentiation, and strengthening customer loyalty.
While Musopia has been successful in establishing early partnerships with major music brands, it is possible that competitors enter the same market with competitive offering. Musopia mitigates against this risk by monitoring competitors, by establishing long-term partnerships, by effective partnership management, and by ensuring differentiation in its offering to music brands.
Resources
While Musopia's team is highly effective, it is possible that a loss of key resources could affect Musopia's ability to develop and deliver new products to the market as planned. Musopia mitigates against this risk by offering incentives (options) to its key resources, by maintaining a good working environment, and by sharing responsibilities and knowledge about its R&D and production within the team.
For outsourced resources, it is possible that subcontractors fail to deliver agreed results to Musopia. Musopia mitigates against this risk by screening subcontractors carefully, by not outsourcing critical tasks to unproven partners, and by managing subcontracted work effectively.
Technology
There are several technological risks that could affect Musopia's operations and users, potentially resulting in usage problems and user dissatisfaction that could affect Musopia's growth.
It is possible that platform and operating system upgrades cause technical problems that influence the usability of Musopia's apps. Musopia mitigates against this risk by establishing close relations with platform partners, by gaining access and monitoring the plans and changes to platforms, and by maintaining a responsive customer support readiness.
It is possible that the content delivery infrastructure via cloud creates problems to users, resulting in user dissatisfaction. Musopia mitigates against this risk by using reliable infrastructure resources, by using redundancy in operations when needed, and by monitoring online delivery and status.
Partnerships
Partnerships are an important element in Musopia's growth strategy and Musopia has been successful in establishing these partnerships so far. However, it is possible that partners become dissatisfied with the cooperation with Musopia, limiting the growth potential to be achieved via partnerships. Musopia mitigates against this risk by allocating more resources to partnership management, by listening and adhering to partner needs and expectations, and proactively creating and delivering business benefits to partners.