WELLO - THE POWER OF WAVES
Wello is a Finnish clean energy company providing a wave energy based solution for power generation. With commitment and passion, the company has developed the Wello Penguin into a product that is now ready to be commercialized.
This content is also available in
Finnish
Our story
Our story
Wello is a Finnish clean energy company providing a wave energy based solution for power generation, the Wello Penguin. With commitment and passion, the company has developed the Wello Penguin into a product that is now ready to be commercialized. The solution is based on a new and unique concept for capturing energy from waves and turning it into renewable electricity. Wello Penguin units can be added up to form a wave energy park and it is a scalable solution that fits many needs. The simplicity of the Wello Penguin is the result of innovative work and practical engineering.
Ocean waves provide an endless resource for clean and renewable energy and the market is practically unexplored yet. The Wello Penguin's market potential is global, as the solution is viable on almost any ocean coast. The Wello Penguin has been tested now for almost 10 years in the harshest conditions and it is patented and proven.
THE ENERGY PRODUCTION CHALLENGE
The world is facing serious challenges in its energy production needs. The rapid growth of the global population and industrial needs among other aspects are contributing to this. In most scenarios it has been estimated that the demand for electricity will increase from 15 500 TWh to 26 000 TWh i.e 1,67 times until 2040 (source). For a reference Finland used electric energy in 2016 85TWh which is 0,5% of the global consumption. Currently more than 60% of the worlds electricity is produced with fossil fuels (source). The majority of all human-produced carbon dioxide emissions is the result of burning fossil fuels.
THE GLOBAL POTENTIAL OF WAVE ENERGY
The Paris climate agreement focuses the growing need for renewable energy to decrease carbon dioxide emissions. Wind and solar power are already addressing the problem and investments into renewable energy are growing rapidly globally. However, the wind does not always blow and the sun does not always shine. With 75% of the earth's surface being covered by water, wave energy holds massive potential. As a constant and stable source, wave energy complements other renewables like wind and solar. Today, the technology to produce wave energy is ready and with serial production the cost of energy produced will decrease to the level of offshore wind and below.
THE WELLO PENGUIN – A UNIQUE SOLUTION
The power of wind is stored in waves and converted into energy by the Wello Penguin, a wave energy converter, securing clean and constant energy production.
The Wello Penguin is a wave energy converter that works in harmony with the environment. It complements wind and solar energy by being a more stable source of renewable power and it does not produce visual or noise pollution. The benefit of the Wello Penguin is also based on the durable and easy to maintain design. All critical parts are placed inside the hull and they are not in contact with sea water.
At the moment an average sized Wello Penguin device of 0,6 MW costs appr. EUR 2,4 millions. The size and the cost of the Wello Penguin depends on the site. With the current pilot project price, the cost of electricity generated is already very competitive with offshore wind and in serial production the company targets a 50% cost reduction. This will reduce the cost of electricity produced, improving the competitiveness of the solution in comparison to other technologies.
THE WELLO POWER MODULE – A SISTER PRODUCT TO THE WELLO PENGUIN
The Wello Power Module is a sister product to the Wello Penguin utilizing the same working principles for generating power with zero emissions. However, due to Wello's unique technology, there is an additional economic benefit for the ship owner – while installed on a vessel, the Wello Power Module also helps to stabilize the ship, reducing the need for ballast water or other stabilizing systems. The containerized module can be installed directly on a new vessel but also as a retrofit for existing vessels, which increases the market potential for the product considerably. The container is lowered to the deck of a vessel and the Wello Power Module is connected to the electricity system. The Wello Power Module has no contact with water and it does not require any external components. In favourable conditions, each 50 kW Power Module can generate up to 198 MWh per year. The Power Module is still in the development phase and it is expected to be commercialized by 2020.
OUR HISTORY
As a young boy, the founder of Wello Oy, Heikki Paakkinen, used to build model boats at his family's summer cottage in Finland, trying to figure out how they could propel themselves with wave energy. Later on, Heikki's environmental ideology laid base for his innovative development work: he wanted to develop a device producing clean energy without harming the environment. He began developing and building concepts for wave based energy production that would work in harmony with the ocean.
In 2008, Wello Oy was established and the Wello Penguin product development and testing begun. The company expanded slowly with new partners joining and with determination and passion, the device was developed into a strong, patented product. The Wello Penguin has been tested now for almost 10 years by the rugged coast in Scotland and in Finland and it has survived the harshest ocean conditions with waves raising up to 18 meters (source).
In 2015 the European Commission's research and innovation program Horizon 2020 granted 17 meur for Clean Energy From Ocean Waves (Cefow) research project, where Wello is one of the participants.  Wello's share of the project is 13 meur, out of which EU funding is 9 meur. Cefow aims to demonstrate advanced ocean wave energy converter (WEC) technology to increase the speed of wave power development and decrease the levelized cost of ocean energy by 30%. The Cefow consortium spans the full value chain including research organizations, marine service providers and a large multinational utility company. The first of three Penguins was deployed in winter 2017 by the rugged coast in Scotland and it has survived the harshest ocean conditions with waves raising up to 18 meters (source) and is currently producing energy to the grid.
An important milestone was achieved in November 2017, when Wello received its' first order for a commercial wave energy park to be located next to an island in Indonesia. With 10 MW of installed capacity, the project is currently the largest wave energy park planned in the world. This project in Indonesia is just the beginning of the story, as there is global potential for the Wello Penguin wave energy converter.
WHY INVEST IN WELLO?
The need for stable renewable energy sources is a megatrend driving the demand for Wello's solutions
The wave energy market potential is still unexplored and estimated at over 74 billion euros (source)
Wello Penguin wave energy converter is a tried and tested solution with unique features
The core technology is protected through patents
Wello has received the first commercial order for a Wello Penguin wave energy park and the solution is now ready to be commercialized
The converter can also be applied for power generation on board of vessels
The professional and innovative Wello team is supported with experienced investors represented in the Board of Directors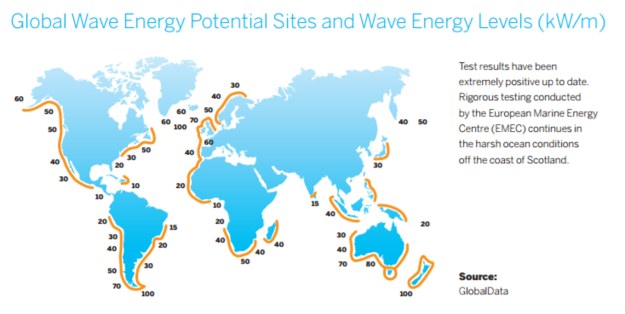 Our business & market situation
Our business & market situation
THE WELLO PENGUIN – DURABLE AND SCALABLE
The Wello Penguin converter is a new concept capturing the kinetic energy of the waves and turning it into electrical power. The asymmetrical shape of the Wello Penguin's hull creates a gyrating motion which makes the rotator inside the hull rotate with each passing wave. The direct power train from wave to electricity means there is no loss of efficiency in the system.
The Wello Penguin vessel floats on water and the vessel is positioned away from the wave breaking zone. The Wello Penguin fleet can consist of anything from one unit upwards, being scalable to meet the energy production capacity required. The vessel is fixed securely to the sea bed with a simple mooring system that can be installed utilizing average sized work boats. Only 2 meters of each unit is visible above the surface and the Wello Penguins do not produce any audible or visible disturbance to the nearest shore. The energy generated by the Wello Penguin is transferred onshore by a sub-sea cable with a connection to the grid.
Competing wave energy technologies, such as Eco Wave, AW-Energy, Seabased and Carnegie are based on a back and forth movement. The Wello Penguin, however, is based on continuous rotational movement, which is a more durable and efficient solution. Except for Eco Wave, the competing technologies are fully submerged in the sea while the Wello Penguin's floating concept ensures easy and cost-efficient installation and low maintenance costs.
In addition to the wave energy parks, the Wello Penguin converter can also be applied for power generation on board of ships. The solution reduces the fuel consumption and emissions while also stabilizing the ship.
THE BENEFITS OF THE WELLO PENGUIN INCLUDE:
Rotational movement derived directly from wave motion
Motion captured by hull shape, not by mechanisms
All moving components are located inside the hull apart from corrosive sea water
Strong and easy to maintain with remote connection for monitoring
Low initial, installation and operating cost
No loss of efficiency due to direct conversion
Can be applied for power generation on board of ships
Scalable and sustainable solution providing a stable source of renewable energy
CATCHING THE WAVE
Wello's sales strategy is two-fold. In the first stage, it aims to identify markets, where the Wello Penguin solution is a good fit already today. Favorable market conditions may consist of a good wave climate and relatively high cost of energy. Renewable energy policies and feed-in tariffs for renewables also support the demand for Wello's solution, especially if there are limitations for installing other forms of renewable energy in the market.
In certain markets, wave energy is already competitive or less expensive than other sources of energy. Penida Island in Indonesia and Easter Islands are good examples of places where it has been decided that for scenic reasons solar or wind energy is not desirable. One of the only few renewable energy sources left to use is wave energy, which is less expensive than energy generated by diesel fuel. Another example of a market, where wave energy is already less expensive than other forms of energy is Falkland Islands. This is the result of an excellent wave climate. In Greenland, solar energy is not economical and windmills cannot be built as there are no roads to take the cranes to the site. This leaves wave energy as one of the only source of renewable energy in Greenland.
There are large mega cities on the coastline of oceans. Often their electricity is transmitted from remote locations with expensive high voltage lines. In case of extra capacity needs Wello offers a solution where energy is supplied close to the cities.
In the second stage, the increased competitiveness of the solution is expected to open up new markets. With the development of sourcing and improved production, the cost of the Wello Penguin is expected to reduce 50% by 2019. 
The global wave energy market potential is estimated to be 3,36 TW, which equals to EUR 74 billion with a price of EUR 1,2 million/MW (source, price of the energy calculated using Penguins). By 2050, 100GW of ocean energy can be installed in Europe, meeting 10% of European electricity demand, and becoming a mainstream energy source (source). Other markets with roadmaps and targets for wave energy include North America, China, Japan and Australia.
The company has just received its' first commercial order for a 10 MW Wello Penguin wave energy park to be located in the Indonesian waters. The role of Wello is to act as the technology and equipment provider. With over 17 000 islands and 234 million people, the Indonesian wave energy potential is estimated to be worth of over billion euros (source). Wello has a globally spread pipeline of projects that are under negotiations currently.
Wello has received funds for the product development from current investors, Finnvera, Tekes and EU grants. To support the growth strategy and to bridge the funding needs until the next planned major funding round, the company is now offering equity through Invesdor crowdfunding. Based on the current project pipeline, the company estimates that it will be cash flow positive in 3 years.
Our team
Our team
OUR EXPERIENCED TEAM - TAKING WELLO TO THE NEXT LEVEL
Wello's board of directors consists of representatives for the main investors VNT Management, Fortum, Innovestor and the founder, Heikki Paakkinen. The board holds a broad experience in developing and commercializing clean energy technologies as well as growing scalable businesses internationally.
Wello's innovative and hardworking management team includes international professionals from all the key areas needed to take the company to the next level. Currently, there are 15 people with extensive experience in mechanical, marine and control engineering as well as sustainable energy technology working for Wello.
INVESTORS
Estlander Holding Oy
Estlander Holding Oy is a private investment group based in Finland.
Innovestor Ventures
Innovestor Ventures manages Innovestor Growth Fund I, the largest portfolio of venture backed companies in Finland. The highly diversified portfolio consists of almost one hundred companies in all fields of technology; cleantech, consumer, enterprise software, health, industrial technologies and life science. The portfolio has been built over a period of ten years by Innovestor ventures team within Finnvera Plc. Innovestor Ventures acquired the portfolio from Finnvera in December 2016. The largest investors in the fund are Nordea Life, Mandatum Life and Ilmarinen. http://innovestorventures.com
Fortum
Fortum is a leading clean-energy company that provides its customers with electricity, heating and cooling as well as smart solutions to improve resource efficiency. Fortum employs some 9,000 professionals in the Nordic and Baltic countries, Russia, Poland and India, and 62% of our electricity generation is CO2 free. In 2016, Fortum's sales were EUR 3.6 billion. Fortum's share is listed on Nasdaq Helsinki. www.fortum.com
VNT management
VNT Management is one of the first venture capital management companies in Europe that focuses on clean technologies, in particular renewables, electrical systems and energy savings. VNT is active in the Nordics and German-speaking countries. www.vntm.com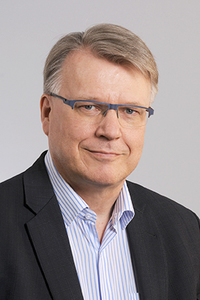 Vesa Sadeharju
Chairman of the Board
Vesa Sadeharju is a Partner at VNT Management and he has 20 years of experience in venture capital and 15 years of experience in electrical engineering industry. He has worked as a Director and a Partner at 3i Group, co-founder and partner at SFK Finance and he has held various R&D management positions at ABB. Vesa holds an M.Sc. in Electrical Engineering from Tampere University and an M.Sc. in Economics from Helsinki School of Economics.
http://linkedin.com/in/vesa-sadeharju-0932a514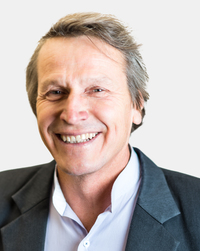 Heikki Paakkinen
Founder, Board member and CEO
Heikki Paakkinen is the founder and the CEO of Wello. Heikki is a passionate inventor and entrepreneur who has throughout his career been looking for innovative solutions both for technology and business. He has filed 15 patent applications in different sectors ranging from special shapes and constructions to energy generation. Before founding Wello in 2008, Heikki has been working in a leading position and as the CEO in several successful companies in real estate, design and energy businesses. He holds a M.Sc. degree, including studies both in architecture and civil engineering.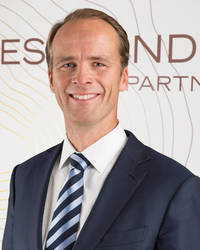 Martin Estlander
Board member
Martin Estlander is the founder and the Chairman of Estlander Capital and he has over 25 years of experience in investment management. He is also the initial developer of Estlander Capital trend following programs. Martin has an active role in Estlander Capital's research and product development. Martin acts as a board member of certain selected companies, such as Wello Oy and the Finnish National Gallery. He holds an M.Sc. in Industrial Management and Computer Sciences from the Helsinki University of Technology.
http://linkedin.com/in/martinestlander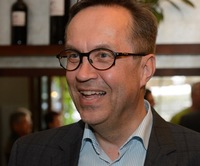 Harri Ollila
Board member
Harri Ollila is a Partner at VNT Management and he has over 22 years of experience in electrical engineering industry and 5 years of experience in communication technology. He has held the positions of SVP, European Operations and SVP, Corporate Relations at Elcoteq. At ABB, he held sales and general management positions and he has been an energy consultant at Ekono. Harri holds M.Sc. (El.Eng) and MBA degrees from the Helsinki University of Technology.
http://linkedin.com/in/harri-ollila-78a0a0b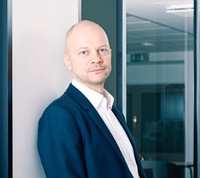 Janne Juhola
Board member
Janne Juhola is a Partner at Innovestor Ventures Ltd and he holds an M.Sc. in Industrial Engineering from Lappeenranta University. Janne has 18 years of experience as an investment manager, financing manager and controller. He has a strong investment track record, including realized exits and unrealized value up-lift. He is an expert in strategy work and financing, focusing startup and high growth companies. 
http://linkedin.com/in/janne-juhola-5215aa4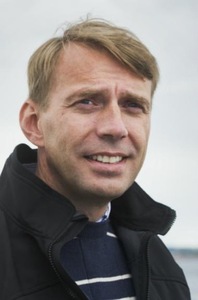 Sebastian Johansen
Board member
Sebastian Johansen is a Senior Technology Expert at Fortum. He has comprehensive knowledge and experience from the renewable energy sector and start-up companies focusing especially wave, wind, solar, hydrogen and energy storage technologies. He has a strong technical and international background working with multiple on- and offshore projects covering e.g. site development, financing, strategy, planning, purchasing, sales, managing, manufacturing, constructing, operation and maintenance. Sebastian has a deep understanding of issues impacting the investments and company strategy for small, medium and large enterprises. He also brings his vast international experience and contact network to the Wello board. He holds a B.Sc. in Electrical Engineering from the Swedish Institute of Technology.
http://linkedin.com/in/sebastian-johansen-b8799225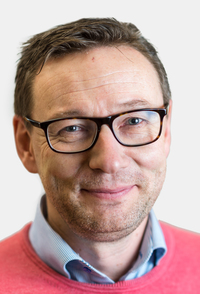 Timo Lotti
COO
Timo Lotti's 25-year-career consists of customer, project and general management positions at ABB, Glaston and Wello. He has worked in a wide variety of teams including design, project, product, customer and management teams. During his time at Wello, Timo has been responsible for the operations and the project management activities of the company. He has technical expertise in marine related technology in shipbuilding. He holds a B.Sc. in Automation from EVTEK, University of Sunderland and an eMBA from Aalto University.
http://linkedin.com/in/timo-lotti-3b165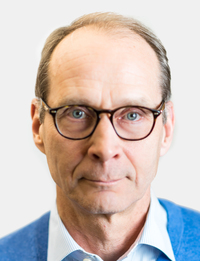 Antti Paakkinen
CTO
Antti Paakkinen is the co-founder of Wello Oy. Antti has had an extensive career in productizing innovations to commercial markets. He has been in charge of management at a technology company, served as an entrepreneur and managed innovations. His experience in patenting and licensing products as well as in technology transfer are valuable for exploiting Wello's technology. Antti has R&D experience in mechanics, electronics, hydraulics and pneumatics as well as automation systems. Antti has worked for Invelop Oy, Nokia Cable Machinery, Kone Oy as well as the Ministry of Trade and Industry. Antti has a broad network within the engineering industry. He holds an M.Sc. in Mechanical Engineering from Tampere University.
http://linkedin.com/in/antti-paakkinen-9313027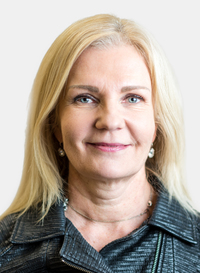 Pia Ali-Tolppa
CFO
Pia Ali-Tolppa holds an M.Sc. in Business and she has graduated from the Helsinki School of Business. She has a long work experience in different roles from the financing sector and she has worked both for the private and the public sector. She has over 15 years of experience in being an executive manager. At Wello, she is in charge of Finance, Human Resources and IT management.
http://linkedin.com/in/pia-ali-tolppa-a32587
Risks
Risks
Unlisted growth companies are high-risk investments. Making a high-risk investment involves risks, for example the risk of losing your investment, lack of liquidity, irregular or rare dividends and dilution of your stake. Please study this risk warning before making a high-risk investment.
It is recommended that you familiarize yourself with the investment target of your choice, reduce risks by investing in several investment targets and balance your investment portfolio with more liquid investments. We also advise you to pay attention to the Target Company specific risk descriptions, which you will find included in the pitch materials.
Attached to the pitch there is a creditworthiness report that may be relevant for the investment decision
The forecasted net sales are based on the current project pipeline and it is uncertain if the projects will materialize. In a project business, the timing of revenue is difficult to forecast which may cause variations in the net sales, profitability and cash flow. Despite reservations for contingencies, cost overruns may occur and impact the expected profitability negatively. The delivery of a wave energy project is subject to a permitting process, which is not controlled by Wello. Wave energy park projects may be owned by special purpose companies, which are dependent on securing external financing for the project. Some of these risks can be mitigated through insurance, good contract management practices and securing payments through letters of credit.
While Wello's product has been developed and tested for almost 10 years, the product has not been used for commercial purposes yet. The competitiveness of renewable energy depends on, for instance, the cost of other power generation technologies, fossil fuels and CO2 emissions trading, the availability of feed-in tariffs, other governmental programs and taxes. Many of these factors may change based on political decisions. Compared to other renewables, wave energy industry is young, with only a few commercial projects globally and the speed of development in the market is difficult to forecast.
The technology is still being developed and there is a risk related to the speed at which the efficiency of the product and the cost of producing it can be developed. Other technologies, especially in the renewable energy and wave energy sectors, may emerge impacting the competitiveness of the Wello Penguin.
The ability to commit key personnel and to recruit the right resources to support the growth can also be seen as risks. These risks are to some extent mitigated with ownership of the personnel and the experienced Board of Directors.
Until today, the company has received funding from various grants and loans. Based on the forecasted project pipeline, Wello's is now entering a phase with strong expected growth. The company is planning to raise further funds from the European Investment Bank to finance the growth, but there is no certainty about the availability of financing or the terms of the financing available to Wello.