Master Car – You could buy a car today
Master Car is a growth-seeking trade-in car dealership which is specialised in imports and additional services. Our vision is to build a car dealership chain in Finland and then expand abroad. We love cars and it shows in everything we do!
This content is also available in
Finnish
Our story
Our story
Master Car's business is based on the sale of used cars, both through a car dealership and its website, low fixed costs, quick turnover of stock and integrated services. The aim is to offer the customer the best possible service comprehensively, all from under the same roof.
A trade-in car dealership with the best service
Master Car is a marque-independent used car dealership. We offer a full range of services and we take providing exceptional service seriously. A satisfied customer is the best marketing – good service gets the customer to return and to tell about our business to other people too.
Customers receive the following services from Master Car:
Purchase and sale of used cars
           -Imported cars and domestic trade-in cars
           -Sale on consignment
           -Tailored import of cars according to the customer's wishes
Car financing services
Insurance services from all Finnish insurance companies
Servicing and repair workshop
Car wash
Accessories
Additional insurance
Sale and storage of tyres
Home delivery of cars and fetching of trade-in cars
Our professional import makes us stand out from our competitors. We carry out both mass imports and tailored imports of individual cars directly to our customers. Our range of services also makes our service rather unique in Finland. Our customers can buy an imported car that meets their precise wishes, get financing for the car and sell their old car to Master Car in exchange.
For the love of cars
"When I told my wife that I was going to start following my dreams, she thought at first that I would start to write poems. I started to sell cars instead. For when has any poem created such a storm of emotions as a Porsche?" – Toni Mattila, founder of Master Car 
Master Car was founded for the love of cars. The founder, Dr Toni Mattila, made his first calculations on a car dealership of his own already in 2007. After he met experienced car dealer Tuomo Ritvanen in 2009, the plans slowly assumed a more precise form. The men met regularly and combined their views of a recipe for success in car dealing. Tuomo had experience from a functional model in the field and a view of how things could be done even better. Toni brought to the equation diverse expertise in business and business growth.
Master Car was founded in 2014, as Mattila made a successful exit from his health care business. After suitable facilities were found and rented, the first branch was opened in June 2016.
"My 4-year-old daughter says the she will become a racing driver when she grows up, because 'cars are just so much fun'. I could not agree more!" says Mattila. Genuine enthusiasm and love for cars is behind all we do.
Strong expertise in buying and selling
Due to the Internet, buyers of used cars have become extremely price-conscious. We aim at a quick rotation of stock, and this also guides our pricing. The key to business success is professional buying in both Finland and imports from abroad. Good purchase prices also enable aggressive sales pricing.
The professional import of cars is backed up by both strong expertise and good international networks. We import both slightly used and inexpensive cars for our stock and individual cars according to our customers' wishes as tailored imports.
We monitor customers' purchasing trends and react to them quickly. At times, trends change even at the level of individual models, and purchasing behaviour is generally guided by price class. We acquire the kinds of cars the customers want to buy, and currently this means cars priced from €12,000 to €15,000.
The gross margin from an individual car is the difference between the sale price and the acquisition price (including any expenses caused by the purchase). The gross margin target of Master Car is approximately €4,000 to €6,000 for imported cars and €3,000 to €4,000 for cars traded in by customers. During the last accounting period, the average gross margin was €5,052 and the average car price €17,033 (turnover of €3.7 m; 220 cars sold).
Additional services from car financing to tyre storage support the business and improve the gross margin. 
Utilisation of digital channels
In trade-in car sales today, the Internet is the most significant channel and nearly all our customers search for cars online. The Internet has made buyers extremely price-conscious, and they also appreciate the ease of buying and selling. Succeeding in price competition is a must, but ease is also important – customers are sometimes even prepared to pay a bit more for a car if they are able to sell their old car smoothly at the same time. Digital channels are an essential part of making things easier for customers.
In addition to our own website, we make use of all the most important digital channels, such as Nettiauto and social media channels (Facebook, Instagram). Sales are also helped by our own YouTube channel, which is unique in the field. The Autotohtori Mattila videos always get several thousand views on different channels. The videos increasingly lead interested buyers to our branch and on to sales.
Vision
We have an enormous appetite for growth, which is rather rare in the used car field in Finland or elsewhere in Europe.
From the beginning, our vision has been to build Master Car into a used-car chain and a market leader in the field, first in Finland and then also abroad. The expectations for future growth also involve the planned wholesaling of used cars. With an import company, we would be able to increase the volume and turnover of our car sales considerably.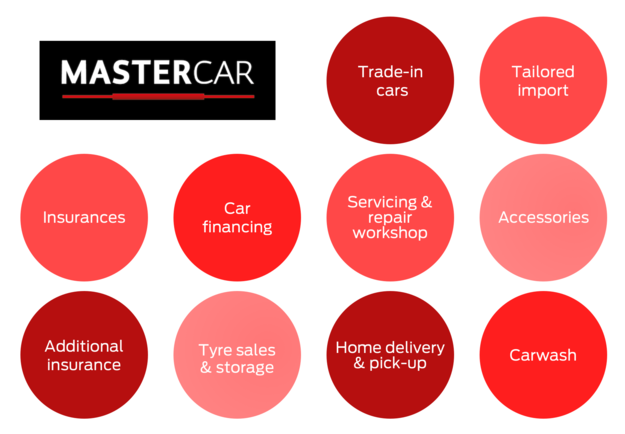 Our business & market situation
Our business & market situation
The business model
Master Car imports used cars from the Nordic countries and Central Europe and buys cars from other Finnish dealers. The business idea is to buy and sell large volumes of desirable cars at the right price. The sales volume is increased by opening new branches. Cars are also imported according to our customers' wishes as so-called tailored imports. In addition, the business offers vehicle insurance for car buyers and other services integrated to the purchase of cars.
Our business model involves functioning at a light cost structure. It is aimed to keep the business costs and wage costs low. The set target is 5% of turnover.
Additional services are an essential part of the generation of income. Master Car receives additional income from services and is able to keep the margin low in the purchase and sale of cars. The stock rotation is kept quick.
The services also include the sale and storage of tyres, servicing, car washing and Master Car's own additional insurance. Growth also enables the sale of better financing services to customers.
Competitive edge from efficient imports
We aim to stand out from our competitors with our aggressive pricing. A good gross margin and a competitive sales price can be combined thanks to our strong expertise in buying. Our competitive advantage is based on the cost-effective import of cars and our extensive expertise on customers' needs.
Our aim is to keep the customer close to us even after sales and to sell additional services to the customer.
We also benefit from the growing trend of customers preferring the ease of buying and selling. Customers selling a used car may be willing to pay more for a new car if they can sell their old car as smoothly and easily as possible. We have made this very easy for the customer.
Growth through new branches
The car business is profitable. The decisive factor for turnover and operating profit is the size of the stock of cars. The stock size is affected by both the available capital and the facilities in use. Tailored imports enable turnover to be increased in a low-risk way and without tying up capital for a long time.
In order to increase our sales volume, we will be opening several new branches in Finland over the coming years. Our concept has been shaped into its final form at our first branch, and it can now be scaled to new ones. The purchase process and support functions have been made smooth, and our brand is recognisable.
Prospective facilities have already been found for the new branches, and negotiations on them are in progress. Next year, we intend to open two new branches in Finland, and our target is to have four functioning Master Car branches by June 2019. For 2021, our target is 8 functioning branches in Finland. These targets are directly reflected in the growth of turnover forecast.
We opened our first branch in June 2016. During the accounting period just ended, our operating profit was 6%. We turned a profit even though we have increased our sales stock considerably, starting the year with just 40% of stock (turnover has doubled compared to October/November a year ago). Profitability will improve considerably as a stronger balance sheet enables better financing terms and our own cash in hand is available for purposes such as mezzanine financing.
The market situation
The used car field is very fragmented in Finland and elsewhere in Europe. Cars are sold both from consumer to consumer and through trade-in car dealerships. There are no chains dominating the market, as the market share of even the largest chain is no more than 6.5%.
Approximately 600,000 used cars are sold every year in Finland, which is roughly double the number of new cars sold. Franchised new-car dealerships, smaller used-car dealerships and private persons all compete in the used car market. 55% of sales are through new-car or used-car dealerships and 45% between consumers. 28% of the cars sold are 2 to 4 years old, and 31% are 5 to 8 years old.
In the sale of individual cars, Master Car competes with any other business or private person offering a similar car for sale. This means that competition is mainly done through pricing. In addition, the purchase decision may also be affected by the smoothness of service. Due to our strong expertise in buying, we are able to meet the challenge of price competition extremely well.
In Finland, the import of used cars is still not very substantial, and so there is room in the market for new actors. The supply is guided by consumers' purchasing power and preferences.
There are a few competitors operating under a business model similar to Master Car's. Of the chains, the most important competitor is Kamux, which is a good benchmark for Master Car too. In addition, a few smallish actors are importing cars professionally or specialising in sales on consignment. However, there is still a lot of room in the market for an actor that can successfully combine all these and also offer servicing, tailored imports and other services on the side.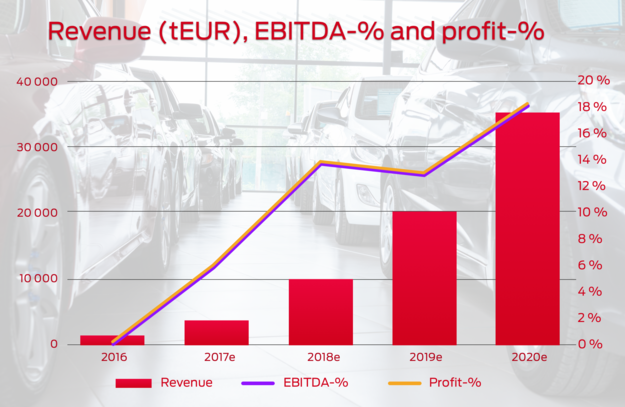 Our team
Our team
The team is excellently qualified to expand business and to increase car sales in a profitable way.
The main owner, Toni Mattila, has experience from expanding businesses in different fields as both a board member and an active investor. Toni expanded his first business from zero to a turnover of 10 million and sold his share of it in 2013. The CEO has been in the car business for 20 years, and he has the kind of experience and networking required for the efficient import of cars and trade-in car sales. In addition, the board has expertise in financing and start-ups.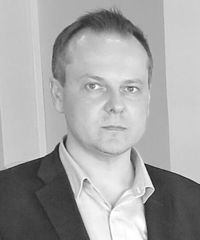 Tuomo Ritvanen
CEO & Co-founder
Tuomo is a top professional in car sales with 20 years' experience in the field. During his career, Tuomo has created strong import networks in Germany, Italy and elsewhere in Europe as well as a very wide-ranging cooperation network in Finland. 
A strong grasp of operative sales is one of the foundations of Master Car. Tuomo is responsible for creating best practices for Master Car, ensuring the smooth running of purchases and sales as well as maintaining the best possible level of customer service.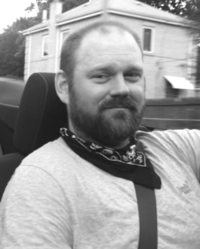 Toni Mattila
CFO & Co-founder
Toni is the main owner of Master Car and one of its two founders.
Toni is a 40-year-old serial entrepreneur and a born car person. He founded his first business while studying medicine at the University of Helsinki in 2004. Toni trained as a doctor, but he is a business developer first and foremost.
At Master Car, Toni is responsible for fields such as financing solutions, B2B sales, contractual law and brand development in cooperation with the other partners. Toni also has the popular Autotohtori Mattila channel on YouTube.   
In addition to Master Car, Toni is an investor and board member in several different businesses and a mentor at the Aalto Start-up Center. 
https://www.linkedin.com/in/toni-mattila-6939893/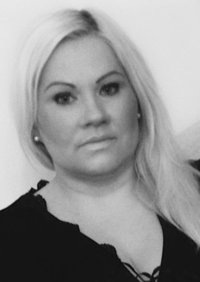 Jaana Schroderus-Ritvanen
Service Manager
Jaana keeps things in order and the wheels turning at our branch. She is very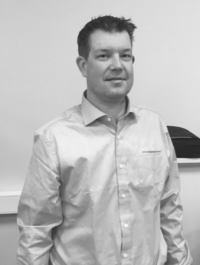 Pasi Punakivi
Sales / Car Dealer
Pasi is Master Car's skilled car dealer. He has more than 10 years' experience selling both new and used cars.
Pasi's strengths are working with people and result-oriented selling.
https://www.linkedin.com/in/pasi-punakivi-a9492829/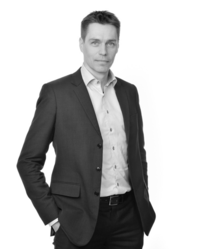 Janne Holkko
Advisor
Janne is unit chief for syndicated credits at OP Corporate Bank plc. He has 15 years' experience of the financial market, half of it in debt financing and half in investment banks, including part ownership of SEB's Finnish Corporate Finance unit. Janne has been involved in implementing initial public offerings, mergers and acquisitions as well as financing arrangements worth several billion euros.
https://www.linkedin.com/in/janne-holkko-1807b/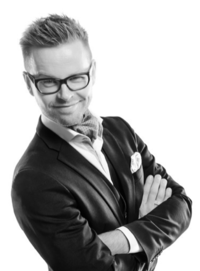 Martti Vannas
Advisor
Martti is a magician, doctor, memory trainer, investor, author, speaker and gestalt therapist of the future. For Master Car, Martti investigates new possibilities of growth and future trends and acquires new customers through his own contacts.
www.marttivannas.com
http:// https//www.linkedin.com/in/martti-vannas-18711a/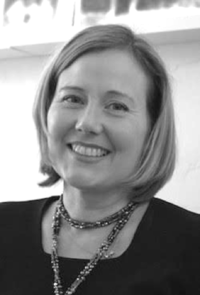 Anna-Kaarina Lipsanen
Advisor
Anna-Kaarina is an angel investor and entrepreneur with experience from start-ups and such conservative fields as construction. She has excellent negotiation skills and is widely networked in Finnish business. As a board professional, she keeps the business prepared.
http://www.linkedin.com/in/aklipsanen/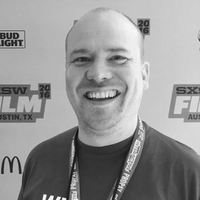 Tuukka Ylälahti
Advisor
Tuukka is a start-up entrepreneur, angel investor and mentor to young start-up teams, specialising especially in the global platform business. Tuukka has been involved in developing digital and mobile services already from the early 2000s onwards. Tuukka was involved in founding the Mesensei and Cabforce.com services (sold to CarTrawler in 2015).
http://www.linkedin.com/in/tuukkay/
Risks
Risks
Unlisted growth companies are high-risk investments. Making a high-risk investment involves risks, for example the risk of losing your investment, lack of liquidity, irregular or rare dividends and dilution of your stake. Please study this risk warning before making a high-risk investment.
It is recommended that you familiarize yourself with the investment target of your choice, reduce risks by investing in several investment targets and balance your investment portfolio with more liquid investments. We also advise you to pay attention to the Target Company specific risk descriptions, which you will find included in the pitch materials.
Attached to the pitch there is a creditworthiness report that may be relevant for the investment decision
Loss of key personnel
The most significant recognised risk is related to the loss of key personnel. Master Car has a relatively small team where key personnel have a significant role.
The owners are extremely committed to Master Car, and they have also invested significant capital in the business. The key personnel are committed to the company with long-term reward models that are known to work.
Entry of a big competitor in the market
One recognised risk is the entry of a big competitor in the market with the help of major capital. This would make the competitive situation tougher. However, the trade-in car market is so massive that no single actor can assume a controlling position in it. However, there is a risk of the gross margin being cut if competition becomes tighter.
A slowdown in growth
The ending or significant slowdown of the trade-in car trade is very improbable. The trade-in car trade does not react strongly to economic trends and may even turn towards slight growth in a difficult financial period when sales or boats, for example, come to a standstill.* 
The car trade is advanced by the infrastructure of society. Distances are particularly long in Finland and public transport is not a service worth considering in sparsely-populated areas. Only exceptional problems, large in scale and extent, could result in a significant slowdown or ending of the trade-in car trade.
However, the trade-in car business ties down a considerable amount of capital in relation to profits, and the growth is directly comparable to the amount of stock. The risk factors that will slow down growth are mostly likely to be to do with challenges in obtaining financing. The poor availability of financing would also mean slower growth.
A significant reduction in motoring
A particular risk could be a full-scale reduction in motoring, with other services and public transport taking over the market. However, Finland is a large country in geographical terms where distances are long and the population density is low. The realisation of the risk at any significant level is highly improbable.
The name of the company
Master Car has become established as the name of the company, even though the official name of the company is Master Garage Ltd. Because Master Car is not an officially registered auxiliary company name or trademark, there is a risk that use of the name will be denied, which would mean that the company would have to be rebranded. 
*source: Kamux Prospectus 2016 and 2017