Yepzon™ - Going number One in locating business
Yepzon provides tech leading locating devices with a uniquely reliable, highly profitable service. This easily scalable platform already offers additional safety for thousands of people every day.
Please note: 28th of SEP Finnish government's funding agency TEKES confirmed Yepzon will continue to 3rd phase in YIC (Young Innovative Companies) funding program. This means 750.000EUR loan instrument to be used for Yepzon's international growth and marketing.
Our story
Our story
Locating life since 2013
Yepzon Oy is a developer of positioning technologies and safety services from Tampere, Finland. Yepzon was founded as Otto Linna – now Chairman of the board – was reviewing statistics on missing persons and was baffled by the staggering number of unsolved cases. Turns out that in the EU and US alone, more than one million children go missing each year, with more than 100,000 of them never to be found. And when it comes to missing pets or vehicles, the number is ten times greater.
Otto realised that with modern technology the number of these cases could be significantly reduced. As a serial entrepreneur and a previous part owner of two companies for children's wearables, his initial idea was to make a traceable kids' hoodie. He gathered an experienced group of investors to bring this vision to life. In 2013 Yepzon was founded by Otto Linna, Minna Linna, Jani Hätönen, Mikko Kuitunen, Olli Gestranius and Antti Nieminen.
Vision
Imagine a world where anything can be located. We have created a platform that caters to any possible positioning need – The Yepzon App.
In the future, locating your possessions or your loved ones will no longer rely on dedicated devices. For instance, when you buy a kid's hoodie or a dog's collar, location ability will already be an embedded feature. 
Yepzon already has a satisfied and rapidly growing community of customers in place who trust our products in everyday life and keep finding new and innovative uses for our service. They are moms and dads, pet-owners, dependents, car enthusiasts, cross-country runners, explorers, globetrotters and others – with thousands of diverse needs. Thanks to our service, they can spend more of their time doing the things that they love – with an added sense of security and peace of mind. For everything close to your heart there is Yepzon.
At Yepzon, the will to achieve our goals and to always stay ahead of our competitors is at the core of our operations. We put responsibility first and constantly aim for long term relationships, both with our customers and our partners.
Yepzon's aim is to be the global leader in ensuring that anyone or anything missing will be found. Our goal is to become a household name in the locating category by providing an easily scalable smartphone service that lets you locate everything you care about at a single glance. We are dedicated to making everyone feel safer and offering them the chance to live life to the fullest, free from fear.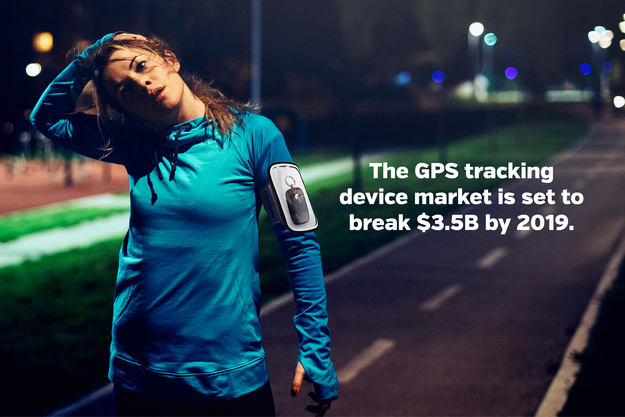 Our business & market situation
Our business & market situation
Proven track record across three different product lines 
Yepzon™ ONE
In time for Christmas 2014, the Yepzon™ One was launched. With up to 4 months of battery life on one charge, this GPS locator quickly caught the interest of investors and consumers. Over 40% of Yepzon ONEs are used for pets. In the US especially, personal property protection is an important sales sector. In one of our fastest growing markets, the UK, there are currently (2015) more than 70,000 pets missing and over 33,000 motorbikes worth £3 million stolen each month. 
Yepzon™ One was initially released in the Nordic market, but after drawing global attention the door quickly opened for international expansion. 
Over 20.000 Yepzon ONEs are have already been sold, mainly in the Nordic Countries and North America.
Yepzon™ Freedom
In 2016, further development resulted in the next personal locator. The Yepzon™ Freedom started shipping in early 2017.
Equipped with an alarm button, the Yepzon™ Freedom is a personal next-generation safety product and highly effective locator. With it, a person in distress can be located in the blink of an eye using just a smart phone. In addition to the attributes that made the Yepzon™ One a success, Yepzon™ Freedom provides 3G and Wi-Fi indoor tracking. Yepzon™ Freedom is an excellent companion for anybody concerned with personal safety and has been endorsed and sold by the leading security company Securitas.
Over 10,000 Yepzon Freedoms have already been sold.
Yepzon™ Industrial Solutions
The Yepzon™ Industrial is a single-use device specifically developed for the logistics market. It helps customer companies identify various risk factors that might endanger the transport process. It can both monitor the current condition of the cargo and locate the shipment. The product can be quickly modified according to the customer's particular needs, saving them millions every year. To date, cargo tracking has been provided by the cargo carriers. Increasingly, freight owners want to gather this data themselves.
2000 units have been sold in connection with pilot programs. Results are good and the estimated annual volume for this business is 50,000pcs per year.
Yepzon™ Service
All the devices mentioned above run on the Yepzon™ Cloud. With its operator partners such as Telia, Elisa, Orange and Deutsche Telekom, Yepzon provides smooth connectivity around the world. Yepzon is the virtual operator for over 15,000 active subscriptions – and currently growing by about two new subscriptions per hour.
The future will be Yepzonized
Our goal is a world where nothing runs the risk of getting lost – and where Yepzon™ is the global standard. Our aim is to hold 15-20% of the global market share by 2021. Locators for everyday use will become much more common in the future, for example in locating children, the elderly, pets and valuables. An increasing number of companies are also starting to use locators in logistics and monitoring high-priced production equipment.
Services form a crucial part of our future ventures as the company extends its sights to the Indian and Chinese markets. In India, personal safety is a constantly growing concern and effective solutions – especially regarding the safety of women – are in great demand. Yepzon is joining the Indian market as a domestic player thanks to its Indian JV company and local manufacturing.
Active marketing has been our strong point from the start. Yepzon has already run many successful marketing and investor campaigns, and our position as a technology leader in the sector has led to an increasing amount of licencing and co-branding of partners such as PocketFinder and Elisa. We strive to maintain our leading technology position through utilisation of narrowband technologies such as NB-IOT. Yepzon has currently sold over 30,000 locating devices and additional revenue comes from the rapidly growing, highly profitable, service subscription business model. With customers committing to a monthly service subscription with a low cancellation rate, our forecasted revenue growth is excellent. The company currently has an offer book amounting to over €20M.
As the IoT is redefining how we interact with each other and the world around us, positioning solutions have become increasingly significant, and Yepzon has the technical capacity to provide this service on a global scale. Location technology is still in its infancy, but by constantly seeking category leadership, Yepzon will spearhead this emerging Billion-dollar business.
Today Yepzon is owned by 115 ambitious investors representing a wide variety of business expertise. Most of our owners are successful entrepreneurs themselves, and they not only provide financial resources but also invaluable intelligence and connections. Our own personnel are also shareholders in the company.
The Competition
The locating services and personal safety device market is still at an early stage. There are new players entering the field almost daily, as well as some old players dropping out. The market is currently defined by growth companies like Yepzon, and no big players have yet entered the game. Yepzon's competitive advantages are:
Promptness in bringing new solutions to the market – holding the technology lead
Unique global service model which is very hard to replicate. For a HW-only manufacturer it's impossible to copy
Highly effective team in sales and marketing, as well as branding
Strongest will to become number One
At the moment, all the players in the industry are growing the sector rather than sharing it. Yepzon estimates that industry consolidation will start during the next three years, with big players (for example, Samsung, ZTE) strongly entering the sector. Further development will provide interesting acquisition and exit opportunities.
Ease of use is critical when innovating technology for everyday use. Yepzon's instant set up and user-friendly application makes our service easy, fast and convenient. Reliability is the key when it comes to safety-enhancing solutions and personal safety products. Mobile phone batteries run out, Bluetooth trackers move beyond range and an absent GPS signal makes positioning unstable.
The combination of three different location technologies in our devices – GPS, WiFi and 3G  – provides an unparalleled location capability. This, paired with our sleek Scandinavian design makes our products fit perfectly in the user's hand, which makes our solution a great pleasure to use.
Why to invest in the Yepzon Company
Our shareholders have decided to screen options for Yepzon to go public within the following five years. The industry has also seen exits at over $100M once a company with a progressive growth track has reached a customer base of 100,000.
Yepzon is currently mainly owned by professional investors. Due to public demand, we now offer smaller minimum investments at the same price per share. This means that a wider audience can be a part of the Yepzon story. We invite you to join us and our team of ambitious shareholders.
Yepzon is positioned to capitalise on the market potential presented by a positioning service as a vital dimension of the IoT. The GPS tracking device market is set to break $3.5B by 2019 and the total worldwide addressable market for goods tracking is set to reach 3.1 billion units in 2021 (ABI Research, 6/2/2016). We aim to continually provide the category's leading platform in consumer business.
In addition to high-volume device sales, the big opportunity lies within the service business, where revenues are projected to surpass device sales revenues in 2019. Our service business includes locating and global data in mobile networks, plus cloud services. The service business is highly profitable, with a 60-80% sales margin.
Yepzon is already the preferred brand by leading distributors both domestically and globally. Our growing roster of partners include: Amazon Europe, Elisa, Elkjöp (Gigantti), Ebay, Clas Ohlsson, XXL, Telia and Deutsche Telekom. In distribution, we have partnered with ALSO and Ingram Micro. As a technology leader, we also license our solutions (PocketFinder, US) and provide our services to other businesses (Securitas).
"We have great respect for Yepzon as a company and have found that every employee reflects the healthy culture of their company while always striving to be the world class leader they are."
- Dave Morse, CEO at Location Based Technologies, Inc. (PocketFinder)
"Yepzon certainly is riding on the IoT wave and the category is getting stronger every month, both in retail and online. Yepzon delivers leading products in a new and exciting category"
- Roy Westbye, Senior Product Manager at Elkjøp Nordic
"Yepzon has it all. Yepzon is already international, and the company's performance so far has been credible" 
- Riitta Palmén, Investment Manager and Founding Partner at M4E.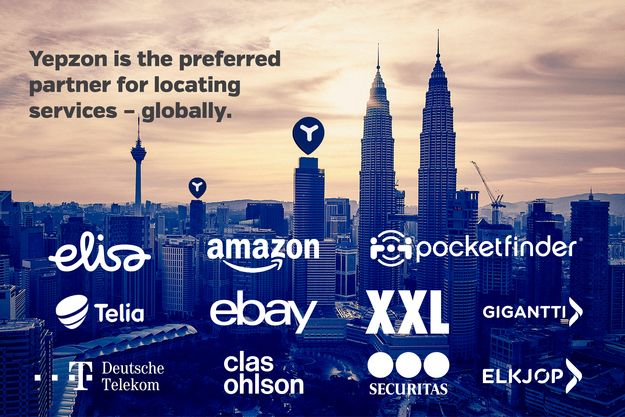 Our team
Our team
The Yepzon Management team consists of highly professional people from a range of business fields. Yepzon has always invested in people with special talents and ambition. All the members of our management team are also partners, and employees are invited to participate in our option investment program.
In addition to our management team, we also have a very active board of directors including: Lars-Michaël (Micke) Paqvalén, a start-up visionary and serial entrepreneur; Jukka Pietarinen, a former Nokia executive; Antti Halonen, a carrier business specialist, Mervi Airaksinen, General Manager at Cisco; Jouni Vaarala portfolio entrepreneur and business angel and Otto Linna, CEO of Yepzon.
Otto Linna
BBA, CEO, Founder
Linna has strong consumer business experience. He brought SUN Radios in Finland from a company in financial crisis to being cash-flow positive in two years to being a company with the highest credit rating in five years. Besides the radio business Linna was in charge of the acquisition of JPC Studiot Oy (Mall Voice), an indoor-media company operating in shopping centers. When he left the company JPC Media had over 90% of the market share in Finland, with expansion to Sweden, Denmark, Ireland, Baltics and Hungary, and an annual growth rate of 25% with profitability.
https://www.linkedin.com/in/otto-linna-35079946/
Heidi Rantala
M.Sc., CMO.
Rantala is a very driven marketing and sales professional with over 10 years of experience in consumer marketing. Before Yepzon she worked over six years at Unilever running several brands such as Magnum, Cornetto and Ben & Jerry's. She also  has extensive knowledge in market development and category management for consumer products. Heidi was recognized as a top performer – winning multiple awards within the Unilever organization.
https://www.linkedin.com/in/heidi-rantala-57196552/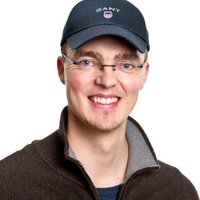 Juha Ritala
Engineer, CTO.
Ritala has experience in mobile technology in international technology companies including Botnia Hightech, Nokia Mobile Phones and Delphi. Ritala is skilled at high-level multi-tasking and he leads over 100 people R&D and production teams in development processes.
https://www.linkedin.com/in/juha-ritala-5a0b2521/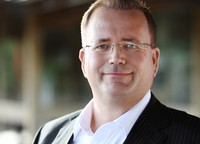 Juha "John" Kiesi
M.Sc. Business, CEO of Yepzon's US operations.
For the past 15+ years, Kiesi has worked at various international executive positions within retail, real estate, and business development. As Head of Expansion and Real Estate, he expanded top tier European Fashion Retailer Lindex into 15 new countries, including the United Kingdom, Russia and Poland. He serves on the Board of Directors or Advisory Board positions of a number of companies, including Ryoulive Inc., ModernQ Inc., Taction Enterprises Inc. and Safe Shopping Centers Group AB.
https://www.linkedin.com/in/juhakiesi/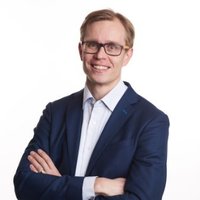 Antti Halonen
M.Sc. Engineering, CFO and VP of the Yepzon™ Board.
Through his own consulting firm Halonen has over 15 years of experience in financial management. He is a well-known specialist in the operator business and has run several successful M&A projects. Halonen also holds top level management advisor positions with several European telecommunication companies.
https://www.linkedin.com/in/antti-halonen-b597522/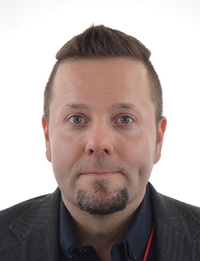 Jonne Haakana
BBA, CSO, Head of Yepzon's sales team
Jonne is a specialist in channel sales with over 15 years of experience in media sales within some of Finland's largest media companies. With his extensive experience in leading teams and sales, Jonne manages Yepzon's global sales team.
https://www.linkedin.com/in/jonne-haakana-78b55882/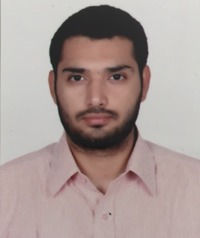 Ashish Deswal
Engineer, CEO, Yepzon Enterprises India Pvt. Ltd.
Deswal has strong connections within the Indian consumer business. In addition, he is a serial entrepreneur who has established three companies specialized in real estate and manufacturing.
Risks
Risks
Unlisted growth companies are high-risk investments. Making a high-risk investment involves risks, for example the risk of losing your investment, lack of liquidity, irregular or rare dividends and dilution of your stake. Please study this risk warning before making a high-risk investment.
It is recommended that you familiarize yourself with the investment target of your choice, reduce risks by investing in several investment targets and balance your investment portfolio with more liquid investments. We also advise you to pay attention to the Target Company specific risk descriptions, which you will find included in the pitch materials.
Attached to the pitch there is a creditworthiness report that may be relevant for the investment decision
The Company is operating in a new and emerging market that was born only a couple of years ago. Lack of a lengthy track record for the sector makes market forecasting challenging and requires fast reactions.
Political decisions in telecommunication affect the industry. For example, AT&T in the US shut down the 2g network on a short notice. On the other hand, keeping technology up to date turns these risks into possibilities.
Key personnel risks need to be taken into account in a small organization. Yepzon reduces these risks by binding its key personnel with options arrangements and providing the possibility of ownership. Yepzon's management team are all owners of the company.
The hardware section of the business makes replicating our devices a risk. However, a device is only a device and worthless without a good back end supporting it. That's why Yepzon invests in service, IP protection and strong trademarks globally. Continuous growth ties increasing capital into production. Risks in the capital markets are also Yepzon's risks.