LiveSYNC™ – Present & collaborate in VR
Capturing places and events in 360° video and experiencing them in virtual reality (VR) is taking the world by storm. Finwe's LiveSYNC™ software is on the path to becoming the new industry standard for working in VR.
Please note: Free "Investor License" to LiveSYNC™
Finwe will grant one LiveSYNC™ software license to each investor. The license is active for six months without compensation. After that, the license can be renewed with a separate fee according to the current price list. The license is personal, non-transferrable and it cannot be sold. The purpose of the free "Investor License" is to familiarise our investors with the LiveSYNC™ product. Moreover, they can provide feedback and promote LiveSYNC™ to their contacts and colleagues.
Our story
Our story
"That's a great idea, you should start your own business!" You've probably heard this phrase before. Yet, so often the path to success is not so straightforward: there are highs and lows, lots of hard work, and maybe even setbacks. Finwe is already 11 years old and we have seen it all along the way. Yet it feels like we are just getting started... 
Early Years
Finwe Oy (Ltd) was founded in 2006 as a spin-off company from VTT Technical Research Centre of Finland. Established by a group of six professional research scientists, led by Dr. Panu Korpipää, we had a strong ambition to build bridges between the business and research worlds. We were passionate about helping companies commercialize emerging technologies; so we started a business to offer consultation mainly for domestic companies doing international business. At the time, the mobile software industry in Finland was booming in the wake of Nokia. Focusing on context awareness and sensing technologies, Finwe quickly became a highly successful business both financially and by contribution: during these early years, our work ended up being used by a billion people worldwide.
Fast-forward to 2012 and the landscape had completely changed, due to the rapid decline of Nokia's smartphone business. Other software houses around us were closing their doors one after the other. There was one meeting late in the evening that was the turning point for us, as we pulled together our attitude of "sisu" and refused to give up. We set our minds to rebuilding the company by leveraging our deep understanding of mobile sensing technologies. Several months of trial and error followed, until late 2013 when we began to experiment with 360° photo- and video presentation on smartphones. These new demos brought us important attention and opened many doors. The consultation business began to grow and we also got the first projects that started our 360° video application business.
Mobile VR
Finwe was lucky to be one of the first companies globally who began to experiment with mobile VR, using 3D printed prototypes of VR headsets long before Oculus Rift, Google Cardboard, and Samsung GearVR became household names. As a result, support for VR mode was added to our in-house developed 360° video player engine Orion360 at the beginning of 2014. To illustrate the concept, we made a short film where one of us was "enjoying" summer views through VR glasses – in a swimming suit on a cold winter day at the frozen local beach. A couple of months later Google announced Cardboard, which truly kick-started the mobile VR era. Before long, our 360° video business began to get traction, Orion360 engine took leaps forward, and we managed to build a global customer base that included major brands such as Intel, BBC, Kolor/GoPro, Subaru, Lexus, Warner Music and McDonald's.
In 2015, the interest in everything related to VR went through the roof and the top technology companies such as Facebook, Samsung and Google started to heavily invest in it. While this tremendously helped the VR industry as a whole we already saw the writing on the wall: Finwe would soon be competing with multi-billion dollar companies against their freemium business model – they would begin to offer basic 360° video viewing as part of their existing, massively popular services. It was time to revise our strategy.
New Strategy
After building dozens of apps for customers we had a pretty good idea about the ingredients of a great 360° video player application, and our Orion360 engine was clearly ahead of the competition. We decided to put these assets into use by creating products of our own. Thus, we began to slowly transform the company from client work to product business, experimenting with different ideas along the way and investing our profits in R&D. (The plan was to move farther away from advertising and consumer business, as this would remain the playing field of the giants.)
Our first own 360° video product was the rendering engine itself, which we had alredy started to license as an SDK for others in 2014. Indeed, during the following years, it was moderately successful, bringing in around 150 000€ in revenue. It is now licensed to more than 450 apps all over the world through direct sales and partnerships within the US market. That didn't satisfy our hunger, though – while the engine is a key component, it stays behind the curtains and we wanted to get it into the front row!
We played awhile with template based application generation but found the place crowded and plagued with low margins. Hence, we took a different approach and created our own app Spot
Spot is a vanilla themed app that offers branded spaces that can be taken into use in minutes. The Spot player is readily available on multiple platforms, and thus allows customers to completely bypass the time-consuming and complex application publishing procedure and subsequent maintenance. It is specifically suited for quick, one-shot live streaming events and short campaigns, which have been the bread and butter of 360° video productions for a long time. But being a new concept, we have struggled in marketing it on our shoestring budget.
Overall, the 360° video industry had been focusing on solo experiences of viewing short action videos, typically paid for by marketing departments of large companies. To us, this had always seemed gimmicky and risky in the long run as the hype would fade away sooner or later and get replaced by something else. However, during 2016 we noticed that now companies and organizations had started to experiment with 360° videos also for their internal use – and they desperately needed professional tools to actually make use of that material in their business. After analyzing the market, we realized that there was very little available to satisfy their needs and that we already had superior technology in reserve that we could bring to market in just a few months.
Finding our Path
The work began immediately under the working name of an old prototype called VR2TV. We demonstrated the first version of a new kind of presentation tool was demonstrated at the end of February 2017 at Mobile World Congress, Barcelona, under the name LiveSYNC™. We also produced a demo video in Youtube, Facebook post to relevant groups, and a press release for VR media sites. Our announcement resulted in overwhelmingly positive feedback, coverage in various VR related news media in the US, Europe, and Asia, and dozens of requests to try out the product as soon as possible. People understood the concept and there was a clear demand for it. We'd nailed it: our future direction would be to offer professional tools for presenting and collaborating in VR.
We started to productize the software and already on 12th April, we announced the immediate availability of the LiveSYNC™ app via Apple AppStore and Google Play. In May we had the GearVR version out and by the end of June, we had already sold licenses to 5 continents: North America, South America, Europe, Asia, and Australia. The best thing, of course, is that our customers are really loving the product:
"Finally a tool that helps me to guide my audience through the videos I select"
"I've been using them in some pretty high stakes demo situations and the app has worked very well"
"This has been such a great tool for loading multiple people in a demo at the same time"
"We've been using your product and really enjoy it. Thanks so much for making it and for all of the great support."
"I'm currently loading the app on my iPad, THIS IS GREAT!"
Next Up: Growth!
Since the launch, we have shown the product to our clients in the industrial sector. As a result, we've now been building and testing an enterprise version of the LiveSYNC™ app and a related cloud service in co-operation with them for over four months.

It is noteworthy that this customer segment requires more than just the presentation technology: their production plants and other facilities need to be captured with 360° camera technology, and they often choose to purchase 360° video production as a service in order to outsource the initial legwork and to get started faster. Later on, they can keep their video documentary up-to-date by filming more content by themselves, but frequently still ask for training and support services from trusted 360° video professionals.

Finwe works in close collaboration with our partner FinCloud, a Finnish 360° video production company. FinCloud develops and provides 360° video production services for both media and industrial customers. This cooperation brings great synergy and potential for growth for both sides: the needs and requirements of our industrial customers can now be fulfilled with a complete package that contains content production, presentation technology, training, and consultation.

As a result, we've already sold the first enterprise licenses to Finnish and Swedish energy sector customers, who have started to use early versions of the enterprise version in their power plants. Digitalization is an important topic, and they've found that documenting facilities with 360° video provides many kinds of benefits. For example, reduced travel time and cost and increased efficiency when any location of any power plant can be visited immediately in 360°/VR during project meetings. Or, that safety training is much more effective in VR when dangerous places and safe routes can be ascertained and navigated in advance.

The ability to embed documents and even live data from sensors on top of the video by a simple drag and drop gesture is making them extremely excited and perfectly bridges the gap between VR and IoT - Internet of Things. We expect a big boost for sales via mass-licensing deals to such customers.
During the summer of 2017, we started to look for external funding to help us focus on product development and especially to give a boost to our sales and marketing efforts. We feel we've got a winner in LiveSYNC™, and want to fully leverage its potential. VR is here to stay and the future money-making machines are already being built. For us, the next year will be critical for capturing the market before competition ramps up, and speeding up our expansion requires external funding. We are now offering a chance to become a part of our story and to help us make the LiveSYNC™ software a presentation and collaboration tool to go-to option for businesses, schools and organizations all over the world.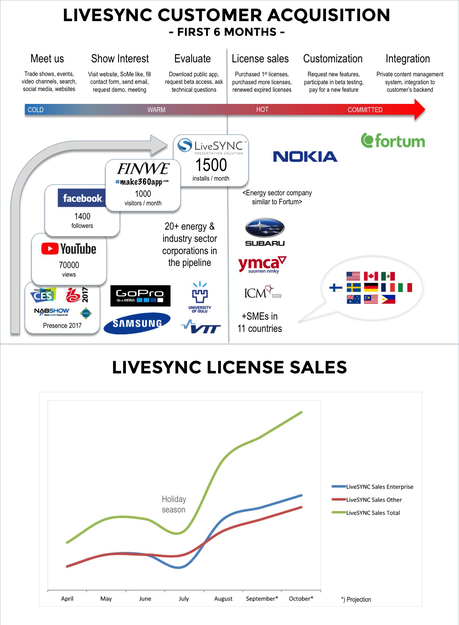 Our business & market situation
Our business & market situation
Finwe currently has three active products: Orion360 SDK, Spot, and LiveSYNC™. To support the funding during product ramp-up we are also continuing offering consultation related to 360° video technologies and create apps for customers using our Orion360 engine.
Services
Finwe has eleven years of experience with services business, where we have worked mainly with large companies both from Finland and abroad but also with some local medium and small businesses. Our approach has been to specialize in a few key areas that include context awareness, sensor algorithm development, 3D graphics, and 360° videos. We've made significant impacts in these fields by co-authoring many scientific papers and patents and by developing technologies and algorithms that are built into many successful consumer products sold by our customers worldwide, ranging from heavy machines to wearable devices.
Our main advantage is our ability to convert latest scientific advancements into robust building blocks for commercial products and to act as a flexible, trustworthy partner who will deliver the promised results on time. We've built long-term business relationships and currently work with several large companies based in Finland from the industry sector, as well as many international companies from the marketing and media sector to whom we create 360° video apps.
Our services business is mainly customized software development based on customer requirements – project work that is bound to available development resources and schedules. The volume of domestic demand is limited and increasing sales abroad requires establishing a local presence. We expect that our services business will continue, but do not expect significant growth for the next three years.
Orion360 SDK
We started experimenting with 360° photos and videos in October 2012 using Rightware's Kanzi technology, presented the world's fastest 360° video player in Mobile World Congress in February 2013  which Intel quickly picked up as one of their showcase demos, and built our first own rendering engine for a commercial project for a Japanese company Menicon in August 2013 (see the making-of video). Later this engine became known as Orion360.
Now, four years later, we are using the 3rd generation of Orion360 and it powers VR applications running on a wide range of platforms:
Android phones & tablets
Android Smart TVs
iOS phones & tablets
AppleTV
Samsung GearVR
Google Daydream
Google Cardboard
Web browsers (HTML5)
Windows & Windows Embedded PCs
The feature set has grown remarkably and now allows the building of high-performance animated 3D user interfaces and even producing a 360° video image from separate camera sources in real-time. It is the most successful independent 360° video engine to date, and its IPR is completely owned and controlled by Finwe.
We began licensing Orion360 to third parties in 2014 and established cooperation with France and US based companies. Today, Orion360 has been licensed to over 450 apps all over the world. A large number of these apps have a significant user base, in some cases in the region of several million. Examples include Intel, GoPro, BBC, McDonald's, Nokia, Lexus, Subaru, Music Television, Discovery Channel, USA Today, Littlstar, Warner Music, Fortum, Halton and YLE, with over 30M downloads in total. Currently, we are negotiating with mass-licensing deals with several customers.
Our main competitor in apps that have a short lifetime is the Unity game engine, while in long lifetime and business apps there are a few competitors whose 360° video SDKs we consider several years behind our technology. The revenue from the SDK business is currently fairly low, as competition keeps the SDK prices down and the majority of 360° video productions are published for free via social media networks.
We expect that our SDK business will pick up speed around 2019 when many businesses have captured a significant amount of 360° video content and need to integrate a professional 360° player component to their business apps. Finwe is ideally positioned for this market, as Orion360 runs on a large variety of platforms, contains more features than its competitors, and we own our technology and thus can freely negotiate about licensing terms, including the full source code –  something that software houses dependent on 3rd party engines can only dream of. Also, Orion360 licenses can be purchased from our own web store and software downloaded from our web repositories, hence running the SDK business is a fairly low-cost operation and profitable even in small quantities.
Spot Player
In 2015 virtual reality started to gain momentum and it became obvious that Youtube, Facebook, and other social media networks and video sharing platforms would soon announce support for basic 360° video playback. Considering that the current market mainly consisted of video productions paid by big companies' marketing departments who would reach their audience very easily by using these channels, it was clear that the prices for 360° video apps would go down.
As with many other companies in the business, in 2015 Finwe started to work on template-based 360° video app generation, which would allow a very cost-effective way to create such apps. For this purpose, we created an online platform called make360app.com. However, in mid-2016 we came to the conclusion that publishing the built apps could not be properly automated and that it required technical expertise that the customer base of template apps did not usually have. Also, it was obvious that the margins in this business would be fairly low, as many competing platforms offered the same kind web-based self-service. Low margins combined with lots of support requests per customer did not sound like a good business model.
We then revised our business model and modified our offering to circumvent the bottleneck of publishing apps by moving on to a subscription/rental model: the customers who needed short-term low-budget branded space wouldn't need to create their own apps anymore, but could instead rent a space from a white label app that was already published by Finwe. They could customize it using a web configuration tool, purchase a subscription, and publish the content immediately. This solution is perfect for example for producing 360° live streams from events and various short-term marketing campaigns. Spot platform supports an unlimited amount of simultaneous experiences, which users can access either via clicking a web link, inputting a 4-digit PIN code to the app or by showing a QR code to the device's camera.
The Spot apps were released for iOS and Android late 2016, and a bit later for HTML5 web browsers. From a technical point of view, the whole Spot platform works extremely well. People are amazed by the ease and speed with which you can set up an experience that is on a par with a custom 360° video app. However, explaining the whole concept and finding the customers in the right time of their decision-making process has been challenging, especially with our minimal marketing budget. Currently, we are negotiating with camera manufacturers and camera rental companies for cooperation: the goal is to bundle a Spot subscription with a camera purchase or rental.
We expect to find a suitable business model and licensing scheme for Spot around early 2018. As the running costs of the service are very low, similar services do not exist, and there is potential for a great business, we will continue to push the Spot platform forward.
LiveSYNC™
Virtual reality by definition takes the user to another place and time, although virtually. While this offers tremendous possibilities, communicating with other people who stay in the real reality has always been an issue: when someone wears VR glasses, other people have no means of following what this person sees. Then, How do you help a first-time user to navigate in VR? How do you keep other people interested while they are waiting for their own turn? And more seriously, how do you communicate with a customer who is viewing a VR presentation of your product? To address this burning need, Finwe created a prototype called VR2TV that allowed the highly efficient sharing the VR user's view with a nearby TV or projector. The solution was quickly embedded in an app we made for Mammut for the #project360 campaign and is now used in all of their stores around the world.
Another customer had a different problem: they wanted to show a 360° video to a large group of people in VR, simultaneously, during a presentation where they announced the video. Finwe developed a solution where the guests could use their own smartphones and Cardboard VR glasses, and our customer would control the playback easily from a tablet. All the devices would play in sync to provide a simultaneous experience. We called this technology GlobalSync, as the viewers did not even need to be in the same room. The event was a great success.
Later we noticed that there was much more to be gained from these technologies when they were combined under a simple user interface. This interface allowed the free controlling of what was presented via a mix of devices. It could observe the view from any of the users, and share that view on a big screen. We went further and added support for hotspots that could be simply dropped in place during the presentation and "get collected" by each user individually, so allowing controlled interactive sessions. With this feature set, we went to Mobile World Congress to present the product to the World in February 2017. We started shipping the product in April, and now have customers in five continents. The LiveSYNC™ software is getting new features rapidly as we have 5 years worth of 360°/VR technology in reserve. The customer base is expanding from the media sector to industry through the enterprise version. This contains a presentation editor, ability to load and save presentations as projects, export reports and email them, and in the future integration of our cloud service.
Fortum, a leading clean-energy company from Finland, has been our main industrial LiveSYNC™ partner providing valuable feedback and driving the development to the right direction for industrial use cases. Fortum is using LiveSYNC™ for example in their meetings, training, audits, field studies, engineering, and safety. Fortum is convinced about the potential of LiveSYNC™ and it is now offered as a partnered solution their industrial customers.
Currently, there isn't anything similar to LiveSYNC™ on the market. Basic screen sharing from one device to a nearby TV is possible with other solutions, but LiveSYNC™ consumes far fewer resources and thus allows longer viewing times, not to mention the ability to share any user's view or a mosaic of them all. There are some competitors in the field of controlled presentation to a group of people, but these focus solely on basic 360° video playback without hotspots, view observation, or interactivity. So far our vision of making LiveSYNC™ "the powerpoint of VR" isn't challenged by anyone, and we intend to maintain our head start by keeping the pricing affordable, continuously adding more features to the product, aggressive marketing campaigns, and sales to a global audience through a network of resellers.
Finwe is currently in negotiation with multiple international VR device manufacturers to establish both sales and promotion relationship. LiveSYNC™is an anticipated tool for VR product and service promotions and goal is to expand the sales channel also through partnerships.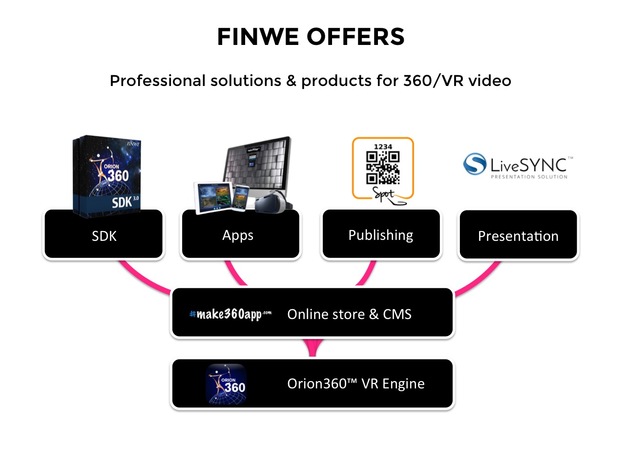 Our team
Our team
Finwe is a spin-off from VTT Technical Research Centre of Finland and has been in business since 2006. We have a team of 12 highly skilled professionals and we are strongly experienced in mobile software development, videography, design, and research. We have been an internationally-focused business since the beginning. Over the years our software has been used by roughly a billion people worldwide. Our management team is extremely well networked and globally recognized among the 360° VR video professionals and customers.
The Finwe team is highly committed to scale up the business. We expect to strengthten our team with sales and Board experts.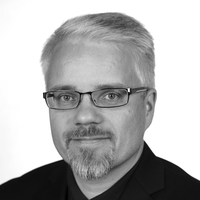 Juha Kela
CEO and co-founder
Juha Kela, M.Sc. (Tech.) is an entrepreneur with over 20 years experience in international R&D, product development, marketing, and sales. He has been managing Finwe's 360° VR business since 2013. Juha is also a co-founder of 360° video production company FinCloud and he is a member of IVRPA, International Virtual Reality Photography Association. 
https://www.linkedin.com/in/juhakela/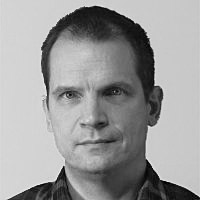 Dr. Panu Korpipää
Chairman of the board, co-founder
Panu is a non-executive Chairman of the board at Finwe. With over 20 years of experience in technology and management, as former CEO-generalist, he has been with Finwe since 2006 in various business management and R&D capacities. Prior to co-founding Finwe, he was a research scientist for over 10 years at VTT, Technical Research Centre of Finland. Panu holds a Dr. Tech. in Software Engineering from the University of Oulu.
http://www.linkedin.com/in/panukorpipaa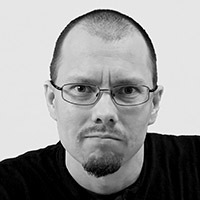 Tapani Rantakokko
CTO and co-founder
M.Sc. (Tech.) with over 14 years of experience in sensor algorithms, mobile software development, and user interface technologies. He is Finwe's go-to guy for problem-solving and the originator of Orion360 engine. Tapani enjoys converting scientific advances into usable products and is a true entrepreneur at heart. His hobbies include reading, panoramic photography, playing musical instruments, and hacking electronics.
https://fi.linkedin.com/in/tapani-rantakokko-b089571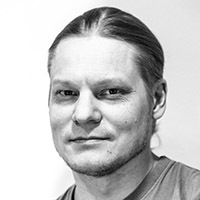 Lauri Pohjanheimo
CSO, SW Specialist and co-founder
M. Sc. (Tech). Lauri has many years of experience in mobile device software development and research. Finwe's "jack of all trades", he focuses on software development. Lauri is no stranger to marketing, security or engineering challenges. He enjoys learning and mastering new concepts and applying them to current problems. His hobbies are competitive shooting and simulator flying.
https://www.linkedin.com/in/lauri-pohjanheimo-6338901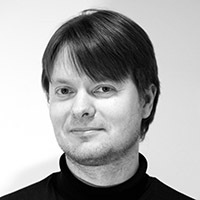 Esko-Juhani Malm
CAA, SW Specialist and co-founder
MSc. (Tech) having long experience in software development on embedded and mobile devices. He is passionate about applying the Orion360 engine for 360 Virtual Reality video and camera solutions including Augmented Reality features. He was a research scientist for over 10 years at VTT Technical Research Centre of Finland before co-founding Finwe.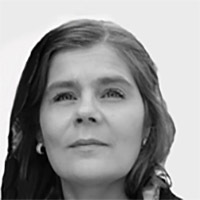 Minna Rahkola
Sales and Marketing manager, partner
Minna has been working as an entrepreneur for over 15 years. She is also a co-founder and CEO of 360° video production company FinCloud. Minna has experience on social media marketing, online sales, and 360° video production. 
https://www.linkedin.com/in/minna-rahkola-0155a619/
Risks
Risks
Unlisted growth companies are high-risk investments. Making a high-risk investment involves risks, for example the risk of losing your investment, lack of liquidity, irregular or rare dividends and dilution of your stake. Please study this risk warning before making a high-risk investment.
It is recommended that you familiarize yourself with the investment target of your choice, reduce risks by investing in several investment targets and balance your investment portfolio with more liquid investments. We also advise you to pay attention to the Target Company specific risk descriptions, which you will find included in the pitch materials.
Attached to the pitch there is a creditworthiness report that may be relevant for the investment decision
The company's operations naturally involve risks. The most significant risks and the company's views on them are described below.
Sales risks
The sales of LiveSYNC™ have already started and have grown steadily. We plan to increase sales by creating a network of resellers and we also aim to establish partnerships with 360° camera manufacturers. Negotiations from the contact to a final agreement and actual sales might take more time than expected, which could have an impact on revenue. To minimize the risk, we will start simultaneous negotiations with multiple partners and run active trial campaigns to familiarize both partners and customers with our product. We will also strengthen our sales team, such that they are better able to reach a wider customer base.
Competitor risks
There are competing solutions on the market, but with limited functionality or features. Existing solutions are usually targeted for one specific platform and typically require some additional hardware or servers. We designed LiveSYNC™ to be multi-platform and easy to use solution with no need for additional hardware. Our upcoming global synchronization feature requires only a network connection, unlike the competing solutions which require a custom PC, server or WiFi setup. We also support advanced features, like annotations, snapshots, and reports. None of the competing solutions have these since their focus has only been on a playback synchronization on some specific device or platform.

In addition, our customers have reported that the competing solutions involve challenges with setting up the system and the connection to the controlling device is sometimes unreliable. To minimize the competitive risk we will continue to work in close collaboration with our customers and partners to provide them with a reliable product with easy setup and all of the latest features. 

Many of the existing 360° VR video player solutions are built on top of the third party game engines such as Unity. Game engines have a big memory footprint and require more resources than custom built engines. There is also a risk that changes in the third party video engine might break the functionality of the app using it. Our solution is built on top of our in-house developed Orion360 engine, which is fast, lightweight and fully controlled by us. This gives us a clear advantage over our competitors. Finwe's LiveHEAT™ 360° VR analytics patent application got the "Notice of Allowance" on 14th June 2017 and the final patent "Issue Notification" is expected to arrive by the end of September 2017. Since analytics will be integrated to LiveSYNC, this patent will also provide us protection and benefit over our competitors.
Financial risks
The goal of the current share issue is to increase the marketing and sales of LiveSYNC™. We acknowledge the effort and resources required to scale up the global marketing and sales. This issue will be the first step in scaling up. It will help us to create the sales network with selected key partners and thus increasing revenue. To facilitate the growth, we plan to run a 2nd investment round during 2018.
To minimize the financial risk we will use the existing Tekes funding to support the required R&D effort. To ensure the continuation of R&D support we will apply for an additional public (Tekes, EU, Eureka) funding during 2018.