Bookwell Digital revolutionises the book business
Bookwell Digital has created a totally new way of manufacturing books that utilizes the latest technology and digital tools. This new solution revolutionises the whole industry and offers significant benefits to publishers.
This content is also available in
Finnish
Our story
Our story
The age of paper books isn't over after all, to the surprise of some. The sales of paper books have begun to grow again in the leading countries of the book business, like in the USA and the United Kingdom and also in Sweden. At the same time, sales of eBooks are falling. It looks like paper books are now captivating new, younger audiences.
Book-manufacturing, one of the world's oldest industries, is going through a change. In many traditional book manufacturing countries, manufacturing has practically stopped or production has moved to cheaper countries. For example, in the Nordic countries, only a few printing houses that specialise in book printing now remain.
The traditional way of manufacturing books requires many stages, a lot of manual labour and a considerable amount of time. The starting costs of printing a book are high, and therefore publishers have been forced to order big editions. This has meant that large numbers of books have been kept in storage.
Like the rest of the world, the book industry has gone through a massive change. While the number of titles has grown, the number of copies per book has declined and the lifecycle of books has become shorter. The traditional way of book manufacturing hasn't been able to answer to these changes.
Until now.
Bookwell Digital is the world's first company to offer a unique solution to these challenges: Books can be produced in desired volumes, from a small number of copies to a bestseller quantity in an optimised way without changing the price for customers. This new and fast way to manufacture books utilises resources efficiently.
Bookwell Digital's solution is a totally new, automated and integrated book production line. Our book production line turns a book from a roll of paper into an actual book without anyone physically operating it. This fully automated system also offers new opportunities for the customers of printing houses. Customers have access to the ordering system that guides the production process. This gives our customers the freedom to manage the whole book production process however they want and whenever they want.
This new way of thinking about the lifecycle of books opens up many new opportunities for publishers and readers alike. No more overly large editions. No more worrying about smaller editions selling out. No more expensive storage costs. No more sold-out products. No more long printing times.
This is the future of book production. One day all books will be manufactured like we already manufacture them now.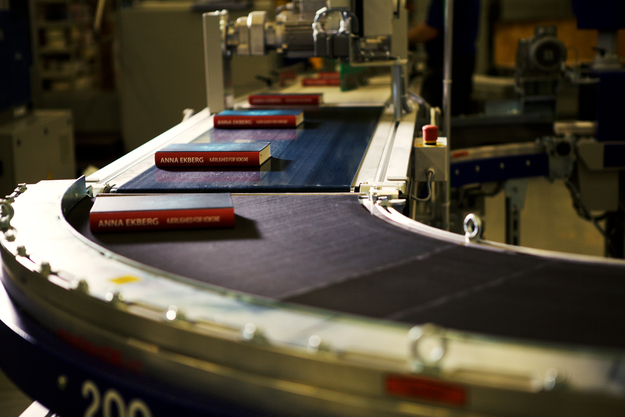 Our business & market situation
Our business & market situation
Background
Bookwell Digital was founded to revolutionise the traditional book printing and publishing industry. We utilise new technology and the latest digital tools. Until today, the company has invested in total EUR 8 million in a digital production unit in Juva, Finland. This is the first production line in the world where all stages of the book manufacturing process have been integrated into a single system.
Our book production line turns a book from a roll of paper into an actual book without anyone physically operating it. Our customers have access to the ordering system that guides the production process. This gives our customers the freedom to manage the whole book production process however they want and whenever they want. Books can be produced in desired volumes, from a small number of copies to a bestseller quantity, in an optimised way and without changing the price for customers.
The assembly of the Juva production line started in January 2017, which was also when Bookwell Digital opened for business. Our new production line has been operating since past June. From here on, our main goal is to continue to optimise the production line.
Concept and business model
Our new, fully automated book production technology and the associated online service enables the development of brand new business models. They also open up new business opportunities for both printing houses and publishers. Bookwell Digital's goal is to take full advantage of this pioneering technology and create new standards for the whole industry.
Traditionally, it has been beneficial for the publisher to order large numbers of books in one go based on sales forecasts. This way the cost per unit has been relatively low, but at same time publishers have been forced to keep a large and expensive stock that ties up their money.
With our new efficient and integrated production model, the price per unit stays the same, even when the production of books is divided into several batches. Books can be manufactured in a flexible way, depending on the market situation.
Our 24/7 online service gives our customers freedom and helps them make better use of their resources. Publishers can make and follow book orders in real time from pricing to distribution. Bookwell Digital offers publishers a whole new way of buying and ordering instead of just providing book manufacturing services. Bookwell Digital's service has many advantages:
Smaller stock and the ability to react quickly
Smaller quantities, yet affordable costs per unit, hence higher profitability
Utilisation of backlists (books from previous seasons)
Production of books in smaller batches without extra costs
Markets and growth projections
In Finland, the book publishing industry is worth around EUR 300 million, but the majority of all books are now printed outside Finland. With its new technology, Bookwell Digital is bringing book printing back to Finland. Bookwell Digital's domestic sales are expected to grow to approximately EUR 5 million by 2020.
Bookwell Digital also has access to the biggest publishers in the Scandinavian market. The competitive advantage from our new technology gives us the opportunity to take over significant market positions in all the Nordic countries. All in all, our target is a turnover of EUR 20–25 million in Scandinavia by 2020.
In addition to book manufacturing, growth can also be achieved through other mechanisms and innovations. Revolutionising traditional operating models can create a host of new business opportunities. Some of these new business opportunities have already been identified:
Utilising changing data
New logistic solutions
Bookwell Digital is developing new ways to utilise these opportunities. We invite our customers to join us in this work.
Competitive situation
In Bookwell Digital's home market – in the Nordic countries and around the Baltic Sea – all relevant competitors are still operating in traditional ways. This traditional way of book manufacturing, which involves manufacturing a book phase by phase, can't challenge the efficiency of Bookwell Digital's new concept. Our new book production concept, which enables efficient production without large changing costs between projects, is the ultimate answer to the market situation.
All relevant competitors have already made their moves regarding new investments. This applies especially to the Baltic States, where investments have decreased because of the changes in EU assistance politics.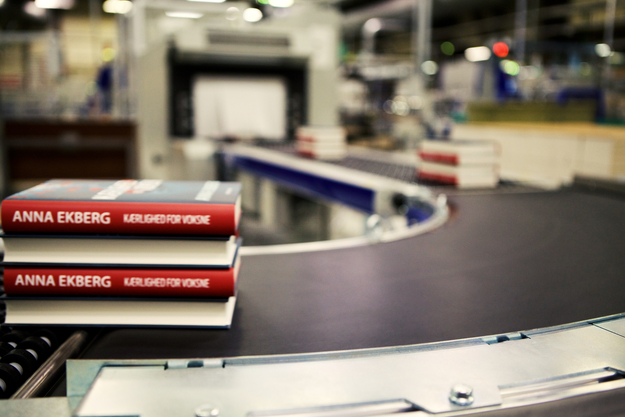 Our team
Our team
Bookwell Digital has a highly experienced and versatile team of experts in both Finland and Denmark.
The company employs a total of approximately 30 people in sales, administration, production control and production. Sales and customer service operate in both Helsinki and Aalborg in Denmark.
Bookwell Digital's production facility is located in Juva, Finland. The production team employs between approximately 20 and 25 people, depending on the season. New production technology and carefully optimised processes enable the compact production team to achieve production volumes that would require a production unit of up to 150 people with traditional production methods.
Bookwell Digital's core team has comfortably more than 100 years of experience of the printing industry in Finland, Denmark and Germany. Members of the core team have been involved in dozens of major printing companies both as shareholders and operating officers.
The core team also has shareholding and business experience of the following industries, which relate to the life-cycle of books:
Book retail (Kirjapörssi)
Book publishing: Minerva Kustannus Oy, Docendo Oy
Logistics: Streamlog Oy
Bookwell Digital's founder and shareholders have invested a total of approximately EUR 2 million in the company. The first funding rounds have raised approximately EUR 6 million from external investors. Among the investors who have already shown faith in the company's business and growth potential based on detailed financial information are Nordea Bank, Fennia, Finnvera, Centres for Economic Development, Transport and the Environment, and Tekes.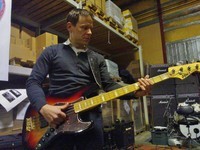 Juha Manninen
Chairman of the Board
Experienced printing house entrepreneur and publisher.
Involved in many companies in the book industry.
MSc. (Tech.), Industrial Engineering and Management.
https://www.linkedin.com/in/juha-manninen-a7b58/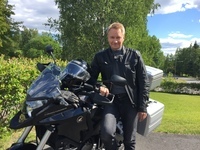 Matti Uuttu
CEO
Decades of management experience in the graphic design industry, especially in book printing houses.
MSc. (Tech.), Industrial Engineering and Management.
https://www.linkedin.com/in/mattiuuttu/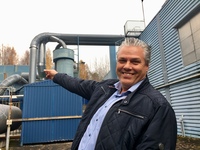 Risks
Risks
Unlisted growth companies are high-risk investments. Making a high-risk investment involves risks, for example the risk of losing your investment, lack of liquidity, irregular or rare dividends and dilution of your stake. Please study this risk warning before making a high-risk investment.
It is recommended that you familiarize yourself with the investment target of your choice, reduce risks by investing in several investment targets and balance your investment portfolio with more liquid investments. We also advise you to pay attention to the Target Company specific risk descriptions, which you will find included in the pitch materials.
Attached to the pitch there is a creditworthiness report that may be relevant for the investment decision
Book-manufacturing is one of the oldest industries in the world, and some of its practices are outdated. Changes take a long time to take effect. The biggest change in recent years has been the shift of traditional manufacturing to the Baltic states and Poland, where labour is cheaper. It is difficult to identify any risks relating to the industry as such that would affect the company. Demand for books is still high, and there are many entrepreneurs in the industry who believe in them.
Human-related risks are a common issue for SMEs. This has been taken into account on all levels of the organisation, and knowhow is never centralised but always shared as widely as possible. The limited size of the industry is also a risk. There are only a few notable publishers, and they enjoy a strong position on the market.
All the risks relating to the company are internal and will decrease as the business expands. The success of the company appears to be almost entirely within the company's own control, or the risks are technical in nature and therefore likely to be manageable. Reaching the break-even point, which according to the calculations is where turnover amounts to approximately EUR 10 million, is going to happen according to our estimates next year.