LIG: Pioneer in Nordic Education Technology
LIG is a leading Nordic edtech business development group, that grows companies into global leaders. Investment in edtech will reach $252bn globally by 2020 while only 2% of the education market is digitalised, and we want to cement our leadership.
This content is also available in
Finnish
Our story
Our story
Learning Intelligence Group is a leading education technology (edtech) pioneer in the Nordic region. We select, fund and grow edtech innovations from the Nordic region into profitable global brands. Born from decades of combined experience in building and funding edtech companies, LIG consists of experienced entrepreneurs and investors who leverage their resources, networks and funds to other entrepreneurs looking to aggressively innovate the undisrupted global education market.
The LIG story begins in 2013 in Helsinki, when serial entrepreneurs Vesa Perälä, Mervi Palander, Micke Paqvalén and Antti Pasila founded CLANED, a revolutionary cloud-based social learning environment. Their 4-year journey in making CLANED a success story revealed how edtech companies in the Nordic region lack the funding, business development support and networks to enable their success. In 2017, LIG acquired GraphoGame (in Finnish Ekapeli), a research-driven literacy game and learning environment, to leverage the founders' experience and networks in building Nordic edtech phenomena.
Many promising Nordic edtech businesses and entrepreneurs fail, as they lack the edtech experience and networks to accelerate their growth into global markets, and leverage on that success. LIG was founded to address this gap in the Nordic edtech market, by concentrating proven edtech entrepreneurs, the best academic know-how, the top machine learning and AI experts and a globe-spanning partner network into one focused edtech vehicle: Learning Intelligence Group.
LIG represents the cutting edge of Finnish and Nordic edtech. This success is born from the caliber of our founding team headquartered in Helsinki. Possessing prestigious achievements, such as winning the Worlddidac Award in 2016, contributing to the new Finnish National Curriculum or securing seven exits from their businesses, our founders and advisors are remarkably well-equipped to build innovative Nordic edtech companies at every stage, from startup to growth, and ultimately exit through IPO or a private sale. The next milestone for LIG is to accelerate the growth of CLANED into a world leading learning analytics company while developing GraphoGame and its 0.5 million users into a fast-growing education gaming business.
Our vision is to become the world's leading edtech business development group, enabling global success for the top entrepreneurs and technologies from the Nordic region. The LIG mission is to provide our portfolio businesses with an integrated support system through funding, mentoring and partner network exposure, while simultaneously fostering the nascent edtech ecosystem.
Our guiding principles in reaching our vision are simple:
Trust: From entrepreneurs, to entrepreneurs
Scalability: Generate wide-ranging impact through massive growth
Pedagogy: Evidence-based solutions based on academic research
Sustainability: Holistic understanding of society produces maximum social impact
LIG is now ready to take the next step and become the global leader in education technology!
Our business & market situation
Our business & market situation
The Education Market
Success in the 21st Century will rely on the way we act today to the dramatic changes education and learning are facing. Leading the world in PISA scores for two decades, Finland and the Nordics are known around the world for being the benchmark for education performance. Coupled with the Nordics' reputation for technological excellence and innovation, it is clear we will lead in the coming digital disruption of education.
The education market is valued at $5 trillion. To put this into perspective, the entire global software market amounts to only 12.5% of education, while the media and entertainment industry reaches a mere 33%. Yet despite this, only 2% of the education market is digitalised. Investment in education technology has seen significant growth in recent years with both investors and entrepreneurs waking up to the sheer potential of the market. Disruptive education technology is undoubtedly the next trillion-dollar opportunity, as global investment in the field has already reached over $6 billion in just the last two years and edtech alone is projected to grow 17% per annum up to 2020. The market is hot and the time to invest in edtech is now.
However, education in itself is not the goal. Education is a tool for establishing tighter-knit societies, wealthy economies and healthy natural ecosystems, as people are empowered to reach their potential. Quality education has been shown to improve health and wellbeing, reduce poverty, increase social inclusion and foster peace. The benefits of all-inclusive, high quality education for society is unquestionable.
The Education Technology Market
However, education never remains static. Today, the questions we as societies must ask ourselves revolve around the uncertainties we will face in the Digital Age: does my job and profession have a future? What does the future look like for our children's generation? How can talent be fostered and deployed to enable people to fulfill their full potential to support more prosperous and peaceful societies?
By the year 2025, half of the jobs we see today will disappear and to meet the educational demands of a growing world population of skilled labour, humanity would need to build two universities per day for the next 20 years. The future may seem bleak, but we can avert it.
The role of LIG in the education ecosystem is to accelerate the growth of the edtech innovations needed to answer these questions and challenges. Innovations in which technology and pedagogy work hand-in-hand, extending the reach of teachers and educators, while enabling a more personalised, adaptive and fulfilling learning experience for students. Making use of education-focused artificial intelligence, or "Learning Intelligence", edtech empowers educators, students and parents to take control of learning: understand how specific individuals learn or struggle, predict dropouts, and facilitate more effective interventions, and improve efficiency.
"If you believe in the societal pressure to drive improvement in educational outcomes and there's not money to put more teachers against students, the next best strategy is to try to use technology."

- Claudio Aspesi, Senior Research Analyst at Sanford C. Bernstein.
Our Business & Value Proposition
LIG and its current portfolio companies are on their way to becoming edtech leaders internationally, and the clear leader in Finland, from pre-school learning, all the way to higher-education and corporate learning. Through LIG, our own ventures, our partners and future portfolio companies will benefit from membership in the LIG family:
Business: we enable, empower and open doors for our portfolio companies and partners through our globe-spanning business and funding networks
Education: we are educators and teachers, and we ensure our products and solutions are theoretically sound and have a solid pedagogical and academic foundation
Artificial Intelligence & Machine Learning: we are techies with a strong software pedigree and years of experience in building IT companies that implement machine learning and AI solutions
Competitive Advantage 
Our competitive advantage does not solely rely on the excellence of our founders and advisors, nor the width and quality of our networks, but rather in how LIG embodies in its strategies the latest innovations in machine learning algorithms, best practices in pedagogy from trained educators, and where the Nordics have traditionally struggled with: bringing spearhead innovations to the global market through our global expansion strategies and extensive networks enabling effective sales and marketing.
We provide a first-class integrated support system for our partners tailored to their market situation, product and team. LIG empowers its portfolio partners with the tools that edtech businesses need to succeed globally, whether they be seed-stage or Series C onwards, our founders and advisors have walked on the same path before and generously share their collective experience, know-how and network to set strategies, arrange for financing, raise funding and provide operational support to our portfolio companies and partners.
How LIG Selects
The LIG value chain begins with the way our team selects our partners and ventures. Our deep academic pedigree, network and credibility gives us an unparallelled channel of communication with the top academic talents in education, neuropsychology and pedagogy in top universities and institutions in Finland, and around the world. Early-stage spearhead innovations and technologies are often presented to us before other companies are consulted, while researchers seek our support in commercialising their inventions, such as the recently acquired university-developed edtech game, GraphoGame. Furthermore, our strong positioning in the edtech ecosystem in Finland attracts top talents in edtech conferences, hackathons and competitions, where LIG will take an active role in championing the Nordic edtech scene.
Once presented with a potential partner business or entrepreneur, the LIG selection process is governed by a set of criteria that ensures their compatibility with our vision, mission and working philosophy.
Research: The product and its value-generation model must leverage the team's expertise and has a steadfast academically researched theoretical foundation
Scalability: The problem education is facing in this Century can feel overwhelming. Therefore, the potential partner must have the capacity to affect a profound and sweeping impact on millions of people's lives. Education technology should democratise education, not restrict it for the privileged.
Team: In education technology, expertise is key. We seek out partners who are highly motivated, entrepreneurs with a deep understanding of the education market. Outstanding people create outstanding successes.
How LIG Supports Growth
Most companies would agree that education innovations, new technologies and artificial intelligences are fascinating. However, they lack the patience, market knowledge, networks and business insights that are required to create genuinely impactful education technologies. Learning Intelligence Group has a different approach:
Business Development
LIG fuels innovators and driven edtech entrepreneurs to create sustainable, scalable, evidence-based edtech products and services with their long-term commercial success as the goal. Too many Nordic entrepreneurs have to give up and exit their own businesses prematurely, as they fail to innovate monetisation models, partner sales strategies and funding round roadmaps. Our long-term perspective is invaluable for burgeoning edtech businesses. We offer aid in facilitating our partners' rapid growth into monetisable, stand-alone businesses, as our expertise in the field of monetising and growing education innovations is unparalleled in the Nordic region.
LIG also generates value for its growth-stage portfolio companies through not only funding their commercialisation, but also in setting strategies and roadmaps to position the business for an eventual IPO or strategic acquisition. Once our portfolio partner grows in scale to reach high-level capital events, LIG will offer close support in reaching an attractive initial offering. LIG has a global network of investors, investment bankers, underwriters and law firms to engage when setting on the path to IPO: whether it is drafting their first IPO prospectus, or generating hype and attracting investors in an IPO roadshow, LIG is capable of adding value at every stage of an edtech company's growth.
Operational Support
The greatest value that LIG offers our portfolio companies is not just through our business development and funding support, but also through close operational involvement in generating strategies to scale their products and services for maximum value-creation, impact and commercial sustainability. For seed stage companies, we generate value through supporting our time-pressed innovators and entrepreneurs in product development strategy, hiring top talents from our networks and attracting media attention to their activities.
Partner Network
We offer our portfolio access to our wide networks of partners and resellers around the world, for example in high growth markets such as India, China, Australia, Latin America and South-East Asia. We have long, established relationships with our partners and can rapidly open doors for our portfolio businesses to grow their sales exponentially based on their faith in the credibility, expertise and trustworthiness of the LIG founders and advisors.
Influencing Power
Finland and the EU-zone have a rich offering of public financial support mechanisms and grants for edtech businesses of varying sizes, but knowledge and exploitation of such opportunities can be highly challenging for growing edtech businesses. Our founders and advisors have a fantastic track record and are exceptionally knowledgeable of the wide range of public grants that are offered to businesses of varying types and stages. Our insights aid in pinpointing the appropriate financing, understanding the reporting requirements and avoiding common pitfalls through our experience in applying for subsidies and grants. Our team has deep understanding on public sector decision making and regulatory affairs with high profile expertise from political and administrative processes on national and international level.
Our Portfolio
In the course of 2017-18 we will focus on further boosting the growth of our existing portfolio companies: CLANED and GraphoGame.
CLANED is a collaborative online learning platform that utilises machine learning to understand how different individuals learn. It personalises learning to each individual, optimising study motivation and improving learning results. In CLANED students can build their own individualised learning paths, track their progress, collaborate with peers and adjust learning habits. CLANED applies artificial intelligence and educational psychology to bring support to the learning process for every individual, based on years of educational research and development.
CLANED combines state of the art Finnish pedagogy and an analytics dashboard developed in-house, in order to provide unique insights into learning for the entire education ecosystem. CLANED constantly gathers information about how a particular student is learning, and then feeds the data back to students and teachers in the form of recommendations, such as additional related study materials, mentors, extracurricular activities, and all kinds of other activities designed to optimise their learning journey.
CLANED grew its revenue approximately over 1000% in 2016 compared to 2015 and foresees this strong growth to continue in 2017 and beyond. The first so far 14-month commercial phase has resulted excellent results and the commercial references include names such as Microsoft, United Nations, City of Helsinki, European Olympic Committees and Catholic Education Western Australia, amongst many, many more. In total, CLANED sales activities has resulted over 70 organizations as customers in over 20 countries during a time span of 14 months. Most customers are higher education and vocational training institutions, schools and corporations but also municipalities, non-government organizations and even states.
Our international partners and resellers in countries such as the United States, India, Spain and Indonesia are increasingly stepping up their own operations to contribute to the growth of CLANED. 
We estimate to publish several large deals in Spain/Latin America, Singapore, Vietnam, India and in United Arab Emirates during this investment campaign assuming we can agree on all details with the respective customers. The first one is a signed deal with the education arm of one of the largest banks in the world opening an entire continent and nearly 1500 universities for us. Another major one is being signed with a German company, which is the largest one in its industry globally.
India is a great example of our long-term investment in growth and scale: CLANED launched its first commercial operations in India in September 2016 and since then has closed around 10 deals with school franchises, universities and corporations in close co-operation with our Mumbai-based local partner, LyncBiz Ltd. CLANED is soon expected to announce its first government-level agreements, while business from India and our partnership with Lyncbiz is anticipated to contribute to overall CLANED growth very significantly already in Q4 2017.
Recent deals include a successful entry to Vietnamese market. Nguyen Hoang Group has app. 35,000 students in several schools and starts deploying CLANED immediately. In addition, they start re-selling CLANED as our nationwide partner in Vietnam. First seven offers will be submitted still during October. Another recent deal was done with Santillana, which is one of the largest publishers in the Spanish speaking world. They start deploying CLANED in 5 different countries in Q4 2017.
Professional teacher training is becoming an important spearhead program for CLANED. One of the reasons for promoting professional teacher training is the undisputed great reputation, brand and quality of Finnish teacher training. CLANED has developed over 200 modules of professional teacher training content in close co-operation with Microsoft and Finnish National Agency for Education and the modules are now being delivered on CLANED platform to all Finnish teachers and principals nationwide. The combination of a smart platform and high quality content is very attractive to customers internationally and we are currently finalizing negotiations with customers in 11 different countries and states. One of the countries is India, which has 8.5 million teachers and 260 million students.
CLANED is the proud winner of the prestigious Worddidac Award 2016, Bully Award 2017 and was a finalist in GESS Education Awards. CLANED was also nominated as a "Top 10 Companies Disrupting the Education Industry in 2017."
GraphoGame (Ekapeli) is a technology-enhanced learning environment and methodology discovered and designed by academics for training reading skills efficiently. The GraphoGame methodology was innovated in Finland in the Agora Human Technology Center of the University of Jyväskylä in collaboration with 20 institutions of higher education, including University of Cambridge, Lund University and University of Zürich, to name a few. GraphoGame is the culmination of a 30-year global scientific study on dyslexia prevention and the use of technology in achieving this.
GraphoGame is a multiplatform application that teaches children and adults letter and letter-sound combinations by adapting to user skills levels through learning algorithms, while providing actionable learning analytics for parents and teachers alike. GraphoGame dynamically adapts the difficulty level to the user's individual ability, challenging advanced users and incentivising struggling readers. The methodology behind GraphoGame is peer-reviewed, evidence-based and highly scalable, as GraphoGame licenses the game methodology to researchers around the world to develop a GraphoGame version with their language or target group in mind.
GraphoGame acts like a teacher's assistant, aiding children in navigating their growing literacy with personalised 1-on-1 sessions, every day. With over 740 million people suffering from dyslexia in the world, and 780 million illiterate adults, the education sectors in every country in the world are incapable of upholding, or improving, the quality and quantity of their teaching through traditional means. Academically studied and scalable self-teaching technological solutions are not an option for the future, they are a necessity.
GraphoGame is not just a learning environment delivered through a game interface. It is a platform for neuropsychologists, educators, linguists and scientists around the world to utilise our evidence-based GraphoGame method to study how illiteracy and dyslexia is manifested in their language, and collaborate in creating content with us for wider audiences around the globe. This has been achieved through GraphoWorld, a vibrant international academic network of scientists specialising in dyslexia and illiteracy that actively contribute to making GraphoGame the most academically supported commercial learning game in the world. GraphoGame represents a revolutionary approach for bridging the gap between science and commerce.
Commercial business development activities have been kicked off for multiple language versions of the game. First expected deals are estimated to be closed in the UK, China, France, India and Norway already in Q4 2017.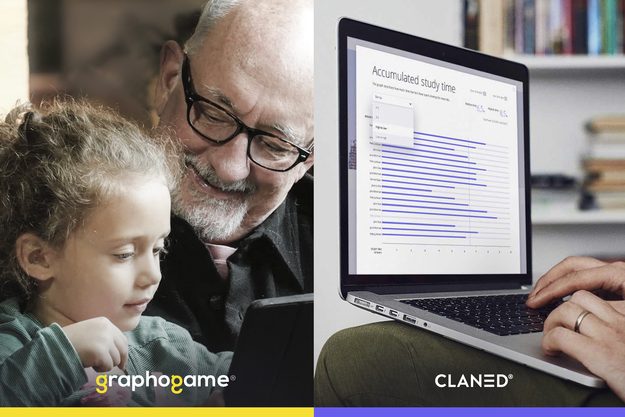 Our team
Our team
The Learning Intelligence team is a diverse mix of highly experienced entrepreneurs, executives, advisors and investors. Collectively they boast:
+10 exits
+900M€ raised in funding
+100 years of entrepreneurial experience
+50 years of corporate experience
Board members in 30 companies
C-level positions at world leading companies, such as IKEA, Stora Enso, GN Netcom, Coloplast
Board members of multinationals, such as Amer Sports, Novo Nordisk, Neste and Citi Group
Risks
Risks
Unlisted growth companies are high-risk investments. Making a high-risk investment involves risks, for example the risk of losing your investment, lack of liquidity, irregular or rare dividends and dilution of your stake. Please study this risk warning before making a high-risk investment.
It is recommended that you familiarize yourself with the investment target of your choice, reduce risks by investing in several investment targets and balance your investment portfolio with more liquid investments. We also advise you to pay attention to the Target Company specific risk descriptions, which you will find included in the pitch materials.
Attached to the pitch there is a creditworthiness report that may be relevant for the investment decision
Operational
Incumbent educational companies and publishers, as well as new challengers, may potentially generate competition risk for the company. Although LIG is focused on creating great value for its portfolio companies and shareholders alike through upholding our competitive advantage, LIG cannot guarantee the unmitigated success of its growth plan due to unforeseeable setbacks, such as incapacitation of key personnel, flawed data and portfolio company missteps beyond our control. Loss of key employees is naturally always a risk as well.
Legal
Education and education technology are highly subject to the legal and regulatory regimes of states, due to the broad impact they have on societal well-being. Regulations and legislation passed by governments may be beyond LIG control and no guarantees can be made of the continuity of current legal norms in education. However, our political advisors are experts in predicting and influencing public policy.
Liquidity
It is likely for LIG to seek future funding to support the growth of its portfolio companies and secure new partnerships. Further liquidity may be required and the LIG board of directors will remain open to sourcing financing for its operations. There is no guarantee future fundraising will be successful.
Macroeconomic
The growth and success of education technology may be affected by the macroeconomic environment of our target markets. Sudden and unpredictable fluctuations in the eurozone's economic situation may have an adverse, unintended impact on LIG operations and revenue stream. LIG cannot guarantee the stability of the European economy. Furthermore, due to the multinational nature of LIG and its portfolio companies, the macroeconomic conditions in the many markets may affect our investments and dividends from those economies, such as through dramatic exchange rate fluctuations.