FitWood – The New Category of Design Home Fitness Equipment
FitWood makes ecological and sustainable home fitness equipment that fits every home. We aim to be the global leader in the new category of Design Fitness Equipment, with our products reflecting Scandinavian design and manufactured using Nordic wood.
Our story
Our story
From a Sports Pro's Desire for a Healthier Lifestyle, to the Newest Category in Fitness
It all started from a simple realisation. During his years as a national level sprinter (100 m), and afterwards as a sporting retailer, FitWood's CEO Matias always did bodyweight training at home. But he had a problem: all the equipment available was too ugly for a home, made out of cheap materials and felt flimsy in use. Matias joined forces with Ossi, an experienced karate and athletics enthusiast, and investor. With their experience as fitness and wellbeing pros and entrepreneurs, Matias and Ossi set out to create beautiful and sturdy equipment that fits your home.

Now, after our first Signature Line launch with hockey star Aleksander "Sasha" Barkov, it is clear that design equipment has potential to become the future success category of fitness equipment.
Design Equipment Makes You Train More
The problem: equipment has to be hidden after use. This means that exercisers spend  time finding, taking out and hiding their equipment instead of training — or worse — might skip training altogether. This concern is shared among all sporty people who appreciate the harmony of a home.
We do to fitness equipment what Apple did to mobiles: make them look great and be easy to use every day.
The manufacture of fitness equipment takes place, in large part, in developing countries where production is cheaper. As a result, most equipment available is flimsy — with little attention paid to quality or appearance. We decided that FitWood products would be made in the Nordics, from premium and ecological materials: we replaced plastics with wood, and cheap metals with stainless steel and aluminium. Then, we redesigned the products in Scandinavian style, appreciated globally for its simplicity and elegance.
The result is supreme quality fitness equipment that fits your home, feels great in use, and lasts a lifetime.
Here are some results from our design and quality:
Customers all around Europe, both consumer and retail, have taken up our products with repeat orders in all channels.
Consistent praise from customers
Media attention from e.g. Cosmopolitan Germany, Yle, Iltalehti and Kauppalehti
Well-known influencers like Ben Greenfield and Anthony DiClementi joining as our ambassadors
First Signature Line product with hockey star Aleksander "Sasha" Barkov, with a 2-year design & marketing collaboration contract
Towards Global Success 
Our vision is to carve the category of design fitness products into a global phenomenon and be the #1 international player there.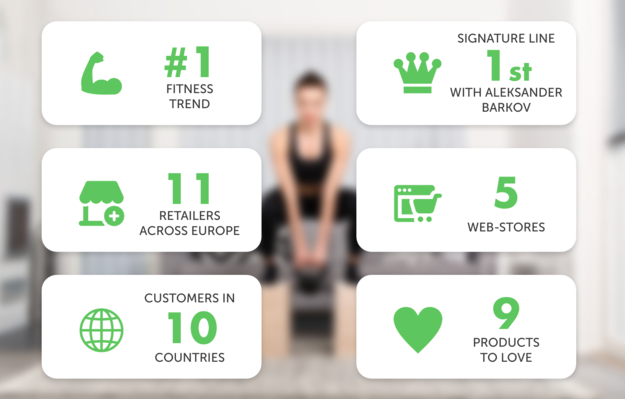 Our business & market situation
Our business & market situation
Market Trends
We make high quality, beautiful fitness equipment for home use. Our products allow customers to exercise at any time, with a variety of bodyweight exercises using beautiful and chemical-free materials. We believe our products to be competitively positioned in the market due to several growing trends:
Bodyweight training is #1: In 2015, bodyweight training topped fitness trends. In 2016, it was still the second. The study was based on the opinions of thousands of fitness professionals. Bodyweight training first surfaced in the year 2013, rapidly took over, and is expected to stay for years to come.
Sustainability megatrend: FitWood is at the focal point of several consumer megatrends. Alongside massive brands, consumers also want individuality and increasingly prefer products that are ecological and sustainable. This can be seen e.g. in the constant growth of organic products. The popularity of organic products also reflects the growing concern about harmful chemicals found in everyday products. FitWood's design, free of plastics and harmful chemicals, answers this perfectly.
New medical recommendations for muscle training: Medical recommendations have been updated in several countries to support bodyweight exercising, not just as healthy, but as a necessity. In January 2016, Finnish preventive healthcare instructions were updated to state  that everyone over 18 should do muscle training twice a week — in addition to other exercise. A similar recommendation was recently given in the USA health official's Federal Physical Activity Guidelines. This shift in medical support will increase bodyweight training further.
Decorative equipment as a trend: On February 8, Iltalehti named exercising in style one of the top design trends in 2017. As this movement emerges, FitWood is in an excellent position to capitalize and be the first to achieve market penetration.
Competitive Landscape and FitWood's Competitive Edge
The Design Fitness category is new, and there are only a few players in the market. FitWood will be the first to take its place in the international market, with a clear focus on wooden home fitness equipment that represents sustainability and Scandinavian design.
FitWood has identified some close competitors. From traditional fitness equipment manufacturers, FitWood distinguishes itself with Scandinavian design, premium materials, usability, and sustainability.
From other manufacturers in the category, FitWood gains an edge with IPR-knowledge, protected designs, strong branding, superior and sustainable Nordic wood, co-creative product development, and its Signature Line business model.
In Europe's most important sports industry fair, the recent ISPO 2017, visitors confirmed that our competitive advantage works. The concept was considered successful, different and fresh. The beautiful designs, sustainability and new, innovative functionalities were considered interesting, and will most likely lead to openings of several new retail channels in different countries.
Strategy
Premium, not luxury product. "The Apple of fitness equipment"
FitWood positions itself as premium fitness equipment. Competition in lower price categories is expected to become increasingly fierce, with retailers' own brands and direct-from-Asia brands further lowering margins. The premium category has very few players, with the design approach and chemical free  materials being clear differentiating factors.
The fact is that no other products today have merged the worlds of home fitness and design together and achieved a high degree of market penetration. Our most substantial competitor is Nohrd, founded in 1989 and operating today with 370 employees. Overall, the situation is similar to the pre-iPhone mobile phone market. This presents the major challenge, as well as the major opportunity, that we face in 2017: FitWood will be many consumers' first exposure to design fitness.
To combat this, rapidly building brand awareness and conveying benefits to consumers is critical. FitWood will succeed based on three criteria:
Ease of use: FitWood products are simple, but effective, and are focused on basic training principles that have worked for decades.
Appearance: Elegant Scandinavian design is almost nonexistent in the fitness category, and FitWood products blend seamlessly with both modern and rustic decor.
High quality and sustainable materials: In a marketplace increasingly focused on conscientious products, FitWood has an advantage — even over Apple. Our products use sustainable Baltic birch as a main material, by Finnish workers who are paid fairly and treated with respect.
Subcontractor manufacturing 
FitWood's manufacturing is based on a subcontractor network that scales rapidly and requires low working capital. Relying on subcontractors for manufacturing allows us to scale up rapidly with sales by reserving more capacity from the contractors, operate with low working capital as we do not have to invest in factories or equipment and achieve high quality more quickly.
Design protection via IPR protection, Brand, Signature Lines
Success is certain to bring imitators of FitWood's designs. To protect its designs, FitWood employs a full range of IPR tools, with strong brand and Signature Line collaborations bringing further protection.
IPRs protection:
We have been working on protecting our IPRs and, so far, we have secured:
3 design protection applications
1 patent application (specifically a "utility model")
Currently negotiating the possibility of licensing an existing patent
FitWood branding:
The company trademarks are protected in the EU, USA, China and Hong Kong, creating value when FitWood achieves a position as the original design fitness equipment manufacturer. Furthermore, the raw material used (Nordic birch) is known for his high quality compared to woods in other parts of the world.
Signature lines:
Our collaboration with Aleksander Barkov is just the beginning of our signature line strategy. We want to bring several signature lines to the market with high profile, globally recognized athletes. This strategy boosts the marketing and sales of the product and increases the value of our brand in the consumer's' eyes by association with professional athletes.
Growth strategies
FitWood has tested several marketing, channel and sales tactics in 2015-2016, and narrowed them to the most effective ones. FitWood's growth will come mainly from 1. Aggressive retailer network expansion with an international sales team, 2. Online sales boosted by affiliate marketing and 3. Signature Line product and marketing collaboration. The goal is rapid growth internationally.
FitWood will support this growth by constant development of new products, a co-creative product development process and brand official online stores.
International Sales Team
Retailers have always been a core part of FitWood's growth plan. Our margins and uniqueness make the products a desirable addition to their selection, while retailers allow us to more easily enter new markets. According to our experience, person to person sales remain the most effective way of gaining new retailers. Therefore, we are expanding FitWood's international sales team to speed up growth across the globe.
The sales team works through multiple channels:
"Meet and greet" events arranged by FitWood, which also pull in e.g. personal trainers and physiotherapists

Cold and hot calls, email and other contacting
Some of the retailers that have joined us so far include:
Affiliate marketing
Much like designer fitness equipment, "affiliate marketing" remains an untapped market in the fitness industry, but shows high potential. FitWood has implemented an affiliate marketing system that offers a lucrative and risk-free source of income to many types of ambassadors.
Potential FitWood affiliates include
Personal trainers
Interior designers
Physiotherapists
Massage therapists
Opinion leaders
Social media ambassadors
In practice, traffic by each affiliate can be attributed to sales created by them, and the affiliate receives a percentage from each sale. This means a risk free source of income for e.g. personal trainers, as they do not have to maintain an expensive inventory of FitWood equipment. At the same time, affiliate marketing is risk free for FitWood, as payments are made only for results. In fact, Forrester forecasts that affiliate marketing will be one of the highest growing marketing methods in 2017. This can be expanded further through cooperations with online influencers such as Ben Greenfield and Anthony DiClementi, whose content and personal brands align with FitWood products.
We believe that building affiliate relationships with industry professionals and "influencers" will be key in raising awareness and creating sales for FitWood worldwide.
Signature Line Products
FitWood collaborates with select celebrities from sports, fitness and lifestyle to design and market Signature Line (SL) products.
The first Signature Line contract has been made with NHL hockey star Aleksander "Sasha" Barkov. The collaboration is used to market two new products starting in the beginning of 2017: TROLLSTIGEN Wall Bars with extended exercise possibilities, and SNÖBLOCK Training Table that works as an exercise tool and a sofa table. The collaboration includes a two-year marketing contract with Barkov for these products. For added competitive protection, the products are marketed and sold with Barkov's name. Stores will also receive material with Barkov's persona, such as "cardboard-Barkov" standing figures.
The model can and will be repeated. Signature Line deals give a competitive advantage in many ways:
Collaborative marketing and added visibility in e.g. social media

Involvement of celebrities make product launches much more interesting to reporters and bloggers

Products gain added protection by being attributed to a persona

Expertise of SL ambassador helps in product development
Product development
To expand FitWood's existing customer and retailer value, we constantly develop new products. Our goal is to develop 6 products per year, and several are already in the R&D pipeline.
At the core of our processes is customer satisfaction. We wish to create products that people can be proud of and be firmly at the forefront of our industry's product development. Therefore, we are building communities and processes which allow our key customers and Signature Line partners to give their ideas and join the product development process early on.
Online stores
The availability of multi-language online stores is a basic requirement for an international online retailer. In 2016, we created sub-sites in four languages to better serve international customers: English (EU, and international deliveries), English UK, Finnish, Swedish (Nordics), and German (Central Europe). We have a diverse international team able to make translations and respond to international customers.
FitWood also has a partner for scalable international fulfillment (ShipWire), with an active storage unit in the United Kingdom, with the ability to have fulfillment centers across North America and several other key locations such as Austria, Australia, and Hong Kong.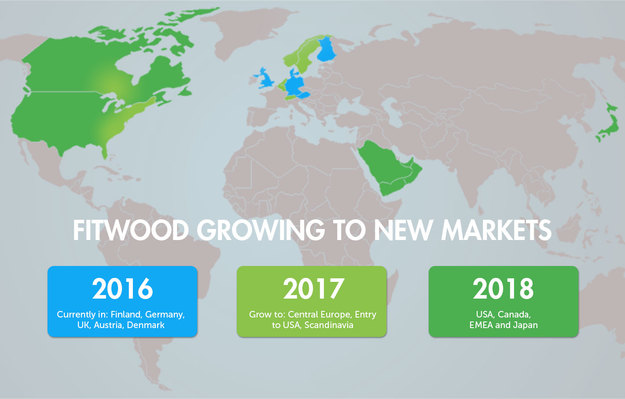 Our team
Our team
FitWood is diverse, with experience in the fitness equipment businesses, international growth business, and venture capital. Our team members have experience in B2B sales, online sales, design and digital marketing. And we are all bodyweight training freaks!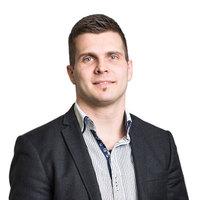 Matias Kukkonen
Founder, CEO, Sales and Marketing, Member of the Board
Matias started his career at Kaslink, an impressive +50M€ Finnish family business success story founded by his uncle and currently run by Matias' three cousins.
Inspired by the success, Matias has spent nearly 10 years in the fitness equipment industry, building a well established retail business for fitness equipment with a AAA credit rating and a strong focus in importing and online retailing (Kuntokauppa.fi). Because of this background, Matias knows the business of manufacturing, importing and selling fitness equipment. As a consumer he invests in long lasting quality. His wife has a passion for harmony in their interior design, so it's his job to keep her happy. The ideas and drive that Matias has are the motor of our innovative product development.
Matias is a former sprinter who reached Finnish championship level (7th place in 100m run 2006) in just three years, after beginning at the age of 23. He is an experienced sports enthusiast, and an entrepreneur with the spirit of a top athlete.
https://fi.linkedin.com/in/matias-kukkonen-a3308a69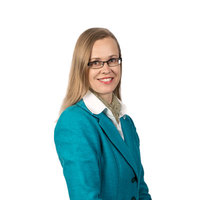 Kirsi Vainio
Production Manager
Kirsi Vainio has her history in Nokia and Microsoft, where she was responsible for e.g. planning a mobile phone factory. Kirsi has experience in quality control, and knows how to scale production for global distribution. She makes sure our production keeps up with our growing sales, and coordinates the product development by sharing ideas with Matias, our designers, and the team. In her personal life, she likes to decorate her home in simple and elegant style, with goods that last the test of family life with children and teenagers.
https://fi.linkedin.com/in/kirsivainio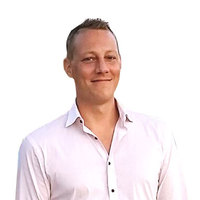 Emil Ramlert
Sales Manager Scandinavia
Emil has just taken over sales in Scandinavia. Based with our Swedish angel investors in Dalsjöförs, he has direct contact with the culture, ambassadors and retailers in Sweden.
https://se.linkedin.com/in/emil-ramlert-62a3817a
Jonna Ojala
Visual Designer
Jonna is behind FitWood's visual image. She is a talented graphic designer who loves to exercise and decorate her home. In her job, she is able to realize her passions through FitWood's visuals, products and marketing material.
https://fi.linkedin.com/in/jonnaojala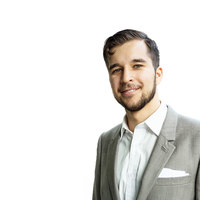 Kenny Ronkainen
Digital Marketing Specialist
Kenny has lived and breathed marketing since he was 7 years old, from his grandfather's 2-man advertising office to the startup scene in Aalto University. He has been involved with design most of his life and in his other projects he is designing an artisan watch from Finnish materials at Áigi Watches. Kenny is  responsible for digital marketing and expanding the online stores to new markets.
https://fi.linkedin.com/in/kennyronkainen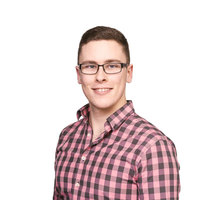 Jason Rakes
Executive Assistant to CEO
Jason joined us to from America to expand our cultural knowledge. He has quickly taken his role as the CEOs right hand, adapting to multitude of new tasks from copywriting, cold contacting, to implementing our affiliate system.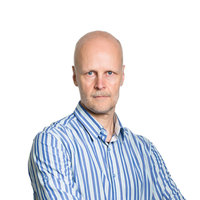 Ossi Numminen
Founder, Chairman of the Board
Ossi is an experienced investor who is passionate about helping Finnish startups succeed internationally. He has more than 10 years of equity investment experience with growth companies. As a serial entrepreneur and active business angel he has broad experience across different fields such as health technology.
Ossi is a design fan, and you can find Finnish and Danish design master pieces at his home. In sports, Ossi has spent 15 years coaching juniors, so he understands children's exercise needs well.
https://fi.linkedin.com/in/ossi-numminen-660a448a
Hannu Timmerbacka
Member of the Board
After an exit from Botnia Hightech, Hannu has solid experience with B2B sales in Scandinavia, Europe and Japan. He is a great addition to the board and supports the sales teams.
Heikki Halme
Member of the Board
Heikki is an entrepreneur and made an exit from Solita. As a result, he has thorough experience in growth companies and IT-services. His expertise will be invaluable in building FitWood's growth and support systems for global business.
Risks
Risks
Unlisted growth companies are high-risk investments. Making a high-risk investment involves risks, for example the risk of losing your investment, lack of liquidity, irregular or rare dividends and dilution of your stake. Please study this risk warning before making a high-risk investment.
It is recommended that you familiarize yourself with the investment target of your choice, reduce risks by investing in several investment targets and balance your investment portfolio with more liquid investments. We also advise you to pay attention to the Target Company specific risk descriptions, which you will find included in the pitch materials.
Attached to the pitch there is a creditworthiness report that may be relevant for the investment decision
Every young company has its risks. We have done our best to identify significant risks and mitigate them.
Market risks
All of the target markets are not as mature for the concept, even if the trends are global. Therefore, we use small-scale experiments in each country before full launch.
Country level risks
An approach rooted in Finnish culture might not work everywhere. We aim to gain a diverse set of retailers, country managers and other local partners to collaborate with, and adapt accordingly.
Financial risks
Our company cash flow is likely still negative in the year 2017, which might in the worst case lead to financial difficulties. In the situation that our growth is faster than expected, we will require more capital through a financial round. We are committed to preserving our financial stability through vigilant cash flow management and strict cost control.
Global economic risks
The current economic climate is not optimal, but is showing signs of recovering. On the other hand, historically, people have invested more in themselves during economic challenges. Therefore, we do not see the global slump as a significant issue.
Risks from competition
A new, successful company will face imitators. This is why we need to move as quickly as possible and therefore require added financing.
To combat imitators, we use the full range of IPR tools to protect our brand and designs. Signature Line products become difficult to copy, as they are attributed to the persona of the ambassador. Furthermore, the image as the "original" brand for fitness equipment with Scandinavian design gives us further protection.
Team risks
Currently our team is small and needs to grow. For startups there is the challenge of finding the correct people that are ready to commit to this specific company and are able to succeed in their tasks. We don't see this a big problem, since people are calling us to get on board. Another potential risk is employee turnover. This is helped by good team spirit and a consistent onboarding process.
Sales development risk
FitWood is a late seed stage startup with first repeating sales and is approaching growth stage. However, different markets might make development of sales differ from projections, since building a new category is demanding and can be risky.