Ikoni Innovations produces educational and intelligent solutions for advancing dental health. Our Denny® Apps mobile applications have a sharp and deep focus, and the market is global: dental health affects all of us, everywhere.
This content is also available in
Finnish
Our story
Our story
Ikoni Innovations (Ikoni Online Oy) was established in 2015 to address the need to develop new consumer-oriented – both family-centric and individualised – solutions for advancing dental health. The message from dentists close to the company's founders was clear: dental health has a lot of room for improvement across all age groups. The same message was echoed by the media in Finland and, for example, the UK: focus of dental healthcare is too often on corrective, reparative measures, when it should be on proactive prevention.
As we discussed about the problematic situation with professor Vuokko Anttonen, one of the most alarming observations was about children's dental health: it had taken a turn for the worse. This was one of the reasons why Vuokko – a pediatric dentist who has done her life's work specialising in children's dental care – wanted to join our efforts in innovating new solutions for kids by means of new technology. At the same time, we got the Institute of Dentistry at Oulu University to support our work and become our research partner.
The pressure to save costs in public healthcare have shifted the focus from prevention to reparative care; the world-class, world-renowned leading position Finland had reached in the past, as a forerunner in dental health, has been lost. Proactive solutions were no longer readily available, except for the services provided by dental health professionals. Consumer-orientated, new solutions were missing. While we all have a toothbrush, it was obvious that even the smartest of toothbrushes could not fix all the problems that were mostly caused by wrong habits – or the lack of right habits. It was also obvious that the traditional methods to enlighten and teach our future generation, today's children, no longer reached and engaged them.
We, the founders of the company – a software business specialist and an internationally acknowledged digital content producer with years of experience – found ourselves in the autumn of 2015 both asking the same question: how could we take an everyday matter as routine as dental health, and turn it into an interesting part of our daily lives? 
It was clear that technology had an increasingly essential role in how we take care of our individual health. It was also clear that solutions were better the more personal & close to us they are. Just as everyone has a toothbrush in the bathroom, the answer to the question we were asking was found in another item almost all of us have always with us, as an integral part of everyday life: A smartphone – and applications that inspire, assist and teach.
Looking at the eHealth application sector, we noticed that no one was focusing on comprehensively advancing dental health with mobile apps. Dental health was left in the shadow of other eHealth, fitness and wellness trends. It was a neglected healthcare sector, which had the need for new innovations and unclaimed territory for providing them.
This realisation crystallised our focus: advancing dental health through smart, educative and personal mobile solutions. We knew that the focus was narrow, but we realised it had a lot of depth: its potential was in the fact that dental health and dental health issues are mostly universal. This is why new innovations would be relevant to everyone – from children to the elderly – with a global reach. This became the core for our business – and more: we embarked on a business that would advance health by being commonly beneficial for everyone.
Our business & market situation
Our business & market situation
Our business is build on four mobile solutions aimed at the global dental health market: Denny® The Tooth & Denny® Timer, Denny®Care and Denny® Pro. These solutions form the Denny® Apps application family, where each application has a specific purpose and target group. As a whole, the applications supplement each other. 
All of our applications are paid Premium Apps (with the exception of Denny® Timer, a companion app for Denny® The Tooth; Denny® Timer will be initially free): a small, one-time payment buys an educative or individually assistive application, which may have a significant impact of savings in dental health cost, both on individual and family level. This, in turn, can have significant effects on general health, which may result in notable reduction of overall healthcare costs throughout life.
Our first two applications are the educational Denny® The Tooth, a game that is beneficial for children (the application is priced at €4,89) and its companion app Denny® Timer (initially free). Denny offers quality entertainment and activities that incorporate learning in an engaging, easily absorbable form. Studies have shown that children learn best when learning is fun. Learning through games is becoming increasingly popular, and this new way of learning is what Denny® The Tooth provides. 
Denny® The Tooth teaches children through fun interaction – by taking care of Denny and through gameplay – the correct approach to taking care of their own teeth. Denny also promotes the significance of careful brushing, the purpose of various dental care products, and the importance of regular eating habits. In addition, Denny provides a platform for third party content: xylitol is featured prominently in the application, as are educational animations produced by dental care brands and professionals. All activities with Denny are closely integrated with child's real-life daily activities, so Denny is a guiding virtual friend for children throughout their day.
Denny® Timer is a fun and assistive timer for brushing teeth: it is a visual, animated guide that shows how to brush teeth properly and thoroughly during the recommended 2-minute time. Denny® Timer also reminds and invites a child to brush their teeth in the morning and in the evening, at the right time.
The R&D of Denny® The Tooth and Denny® Timer is funded by Tekes, the Finnish Funding Agency for Innovation, with a 70 % share of the costs. Total R&D costs are 165,000 euros, and they are fully funded up to the product's launch.
Our next application, Denny®Care, combines information, products and services seamlessly into one smartphone application – with the user's needs and guidance in the focus. Denny®Care recognises different kinds of people, life circumstances, habits and problems related to dental health. Denny®Care provides proactive, personalised service. Denny®Care is a personal, virtual assistant that guides and gives advice to issues and questions related to dental health. Denny®Care actively looks after the user, reminding about the right dental care measures. Denny®Care also helps to select and purchase the correct dental care products for everyone's individual needs.
For dentists, dental hygienists, researchers and other experts, Denny®Care offers an entirely new channel, or medium, where to be seen and share information. It is a comprehensive knowledge-base of dental care and always with people on their smartphones, making it an active part of daily life. Denny®Care is also an oral health product sales channel, utilising new service concepts. Smart product finder tools and expert-level content assist the user in finding and selecting the correct products.
Denny®Care provides a sales and marketing channel for both large and small suppliers – a channel where each product finds the right customer.
Denny®Care also acts as a channel between a dentist and a patient. During a visit, the dentist and the patient can make notes in the application about those dental care measures, which the patient should pay more attention to, following the visit. The dentist can point out areas, where the patient could actively improve their dental health, on a daily basis. Denny®Care will remind the user of any advice and the actions noted in the application. Denny®Care also acts as a "bridge" between visits (treatments and check-ups), which results in increased customer loyalty (this brings added value for the dentist).
Our fourth application, Denny®Pro, is a utility that assists the dentist in their work. The application is specifically designed to assist in the treatment of children, who have a fear of going to the dentist. According to studies, it is easier to affect the fears of children under the age of 12 compared to adults, who have often deeply rooted phobias. Alleviating the fear at an early age is where Denny®Pro works as a solution. Denny®Pro engages the child's imagination, which is very powerful: before treatment, through visual storytelling, the visit to the dentist is presented as an adventure where there's nothing to fear.
Global markets
The Denny® Apps application family has an opportune, favourable market outlook. There are no similar applications – with equally versatile focus on the dental healthcare sector – in Finland, or globally, so we are naturally taking our apps to global markets.
Our aim is to get a place in the smartphone of every person and family that care for their well-being; smartphones are constantly with us, they are an integral part of our daily lives. This represents a natural platform for eHealth services. Our aim is also to make Denny® Apps a tool for dentists, contributing to the treatment process and an interactive dentist-patient relationship.
The basis of the applications is the key to growth
People's needs in taking care of their dental health are mostly universal (there are some differences between cultures and those will be addressed). 
Similarly, people's dental health problems, and the solutions to those problems, are mostly universal (also here, differences between cultures are taken into account).
Products are universal: brands may vary, but both basic and specialised products have been designed for the same purposes, regardless of the market.
The charming Denny® The Tooth virtual character appeals to children.
The services, content and features of our mobile applications are easily adapted to different markets.
The distribution channels (Google Play and App Store) are global and at our use.
Denny® is principally an international concept and application family.
Denny® is a registered trademark in the EU; it is registered as a name, which provides very effective IP protection (Trademark no. 15431018 – DENNY). This benefits and protects to our marketing and sales activities.
Current status – on the verge of growth
The first applications of Ikoni Innovation's application family – which STeHS Ry (Finnish Society of Telemedicine and eHealth, telemedicine.fi) awarded with an Innovation Award – are Denny® The Tooth for children, and its supporting app Denny® Timer, a guiding timer for brushing teeth. These apps entered the Beta development stage in September, and the Beta has been undergoing research and testing with 40 families during October. The research is conducted in collaboration with the Institute of Dentistry at the University of Oulu. 
The early research & test findings confirm that Denny® The Tooth is fun and motivational. It has exciting yet educative content for kids. Denny® Timer has taught children to brush their teeth better and for a longer time, while making brushing teeth more fun. Already in the relatively short research period of one month, some families noticed and reported lasting positive effects to their children's habits and attitude regarding dental care.    
Denny is a character that children fall in love with, and a game they enjoy playing over a long period of time. The game has longevity, which has been evident by the app's analytics: children get hooked on Denny (as shown by the retention indicators). According to the feedback received from parents, Denny® The Tooth is an application that they are happy to have their children use, precisely because the application is beneficial and educational. That is also why most parents would be willing to pay for Denny.
Denny® The Tooth will be finalised for launch based on the final test results due in November. The product development is nearing its completion, and we have paved the way for Denny to enter both local and global markets with the right partners.
The paid Premium App Denny® The Tooth, and its free companion app Denny® Timer, will be launched internationally in the beginning of 2017, first during Q1/2017 in Finland, the Nordic Countries and the UK. Launches in Germany, France, Spain, USA, Canada and Australia will follow. Additionally, in Japan, Ikoni has a localisation partner that will ensure a culture-specific localisation of Denny® The Tooth. Cultural context is the key to the success of any game in a market such as Japan, which is greatly different from the western markets. 
In addition to domestic health and gaming events, Denny has been promoted in Malmö (Nordic Game Conference), Cologne (GamesCom 2016, the largest gaming industry expo in Europe), and the largest gaming industry event in the world, the Tokyo Game Show – and Denny has stood out as an educational game.
Denny® The Tooth has received considerable positive, earned publicity from the experts in the Finnish dental healthcare sector: Finnish Dental Association's "Finnish Dental Journal" (8/2016, June issue, copy attached in Finnish), Finnish Association of Dental Hygienists FAHD's Journal (03/2016, September issue), and also in local papers, seminars, conferences and events (for example Nordic Health Investment Day) and in social media.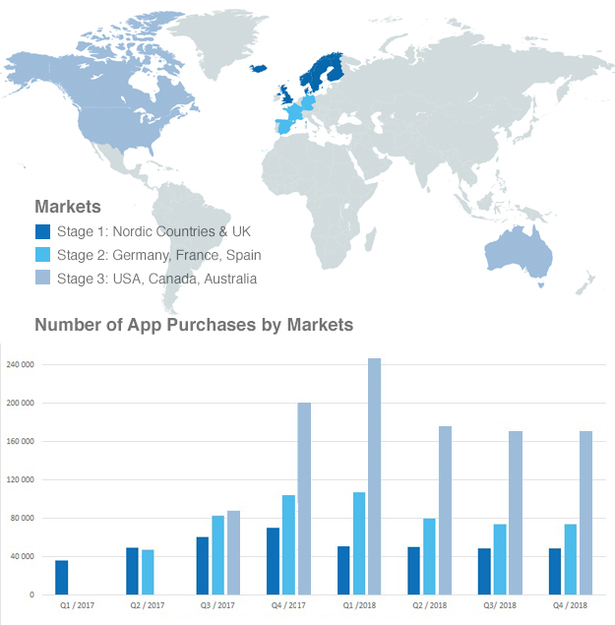 Our team
Our team
The core team of Ikoni Innovations have several years of experience in entrepreneurship and business, with over 20 years of experience in producing digital solutions, ranging from design to project management. Our accomplished experts include Assistant Professor Vuokko Anttonen from the University of Oulu, with a lifetime's worth of experience in pediatric dental healthcare, and Dentist, B.M. Antti Toratti, who is in charge of the scientific research related to our applications. Solid evidence is a prerequisite for the success of health applications and serious games. Our advisors include an entrepreneur and strategist with experience in international business operations, as well as an expert of the commercial aspects of the dental healthcare sector and the many interest groups that are involved.
Ikoni Innovations produces its applications in collaboration with Oulu-based Mekiwi Oy, a full-service software solutions provider (www.mekiwi.org). Ikoni and Mekiwi integrated their operations to function more seamlessly by moving into new shared offices in May. This has resulted in increased cost-efficiency and fluidity in our product development, while ensuring that Ikoni Innovations always has sufficient development resources without unnecessary personnel costs: our operating model is both flexible and agile. Core expertise, such as design and production management, is a part of Ikoni's own team, and additional key resources will be hired as our business grows, on a need-to-hire basis. 
Read more information about our team below: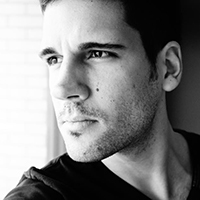 Omar Ikni
CEO, Founding partner
A Bachelor's degree in Oulu University's Department of Information Processing Science. Majoring in Software Business and Digital Media with an overall grade "Good". Part Owner of a successful and renowned restaurant group (Bar & Cafe Keltainen Aitta Oy) since 2004. CEO and Co-founder of the Innovation Award winning Ikoni Innovations since 2015. Part Owner of an Oulu University spin-off company (http://www.wickeddata.online/). As a multi-talented world citizen, Omar has extensive international networks. Creativity and strong motivation are the driving forces behind this serial entrepreneur.
https://fi.linkedin.com/in/omar-ikni-a7630086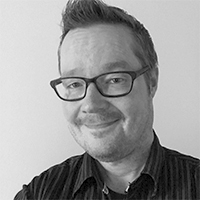 Klaus Ala-aho
Digitalist, Founding partner
Klaus started his work with digital services in mid-1990s, and soon after landed his first international corporate client, Bang & Olufsen a/s, Denmark. Klaus produced B&O's first global website and founded a design & production company, KMA Visual Design Oy (KMA Productions). In 1998 Klaus relocated to Helsinki to join GREY Interactive Oy, which later acquired his company. Ever since – first during his 10-year-career at various positions at GREY – he has been a respected, internationally awarded (London International Awards, One Show New York) digital solution designer, producer and executive. His clients have included the oldest and most prestigious corporations & brands in Finland & abroad. Now, he is taking Denny to the world, with the knowhow of digital productions and deep understanding of branding & marketing.
https://fi.linkedin.com/in/klaus-ala-aho-19b4061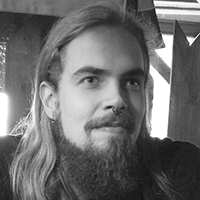 Panu Pasanen
Lead Designer
Master of Science with Information Processing Science as the main field of study from the University of Oulu, with usability testing methods in game development as the thesis topic. Previous experience with software and game development from Oulu Game Lab with production, development and design, which also provided a good network to the game industry in the Northern Finland. The big picture, when it comes to software and game development, has formed throughout the many years spent with related interests through hobbies, education and professional career. Currently, Panu is working as a user experience and interface designer at Ikoni Innovations, where he has, among other things, conducted usability testing with child target groups. Software development is at its best, when the users and good usability are the driving force.
https://fi.linkedin.com/in/pasanenpanu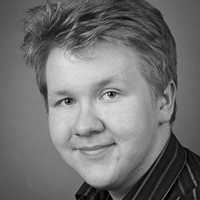 Simo Kekäläinen
Project co-ordinator
MSc in Innovation Management & Business Administration from the University of Eastern Finland and Msc in Environmental Engineering from the University of Oulu. Simo is a goal-oriented, boundary-breaking economist and environmental engineer, who drives forward projects which require dedication and hard work. His outgoing personality and love for stories drive him to work and interact with people from all over the world in five languages. Simo's strongest skills are within business development, marketing & communications, sales and pitching. He is now working to unlock the potential of smart devices in the healthcare industry at Ikoni Innovations, while also advocating university and private sector collaboration as a community developer in Demola Oulu.
https://fi.linkedin.com/in/simokekalainen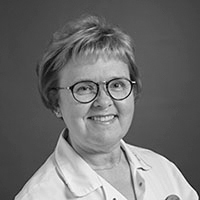 Vuokko Anttonen
Adjunct Professor, Pediatric dentist
Doctor of Dental Science Vuokko Anttonen is an esteemed pediatric dentist, with a life-long career in children's dental healthcare. Vuokko is an adjunct professor of cariology and pedodontics at the University of Oulu and works as a university researcher at the Institute of Dentistry. Vuokko also practices medicine as a spesialised dentist at HammasPirta dental clinic. She is the independent scientific and academic advisor in Ikoni Innovations's R&D projects and oversees the research of Denny® The Tooth and Denny® Timer.
https://fi.linkedin.com/in/vuokko-anttonen-b38b645b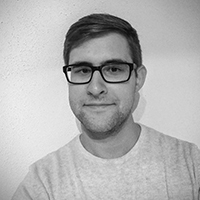 Antti Toratti
Research Spesialist
Antti graduated in May 2016 from the University of Oulu with a degree in dentistry. During his studies he was an active member of his local dental student's association and the Finnish Association of Dental Students. Antti has previously studied the effects of computer-based intervention programmes on adolescent's oral health behaviour. Children and their dental health are his main areas of interest. Antti sees a great potential in Denny® Apps for advancing children's dental health: he is in charge of Denny's research programs.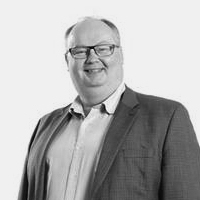 Eero Kaikkonen
Advisor, Growth and business strategy
Eero established Hantro Products Oy, and held the position of Managing Director between 1990-2006, helping expand the company from a two-person operation into an organisation of 80 people. Hantro merged with the US-based On2 Technologies Inc. (AMEX: Ont2) in 2006. Following this, he took over the strategy, communication and marketing duties of On2 Technology Inc. in the position of CMO. Following Google's acquisition of On2, Eero has provided coaching for Minero Oy, which he founded as well. Eero has, for example, led Oulu's business accelerator, Yrityskiihdyttämö, coaching over a dozen companies during a period of a year and a half. All in all, Eero has provided consulting for over 50 companies. Eero's specialised know-how is in business strategy, the development of a company's fund raising capabilities and internationalisation. Eero is a board member in several companies.
https://fi.linkedin.com/in/eero-kaikkonen-1091b39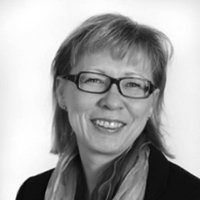 Minna Lappi
Advisor, Dentistry and business development
HLL (1988) and KTM (2002), University of Oulu. 12 years of experience in dentistry with special interest in interaction between the customer and the physician. Experience includes providing treatment under exceptional circumstances. Seven years of experience directing TietoEnator Oyj / Tieto Oyj healthcare unit and a board member, specializing in oral healthcare, with responsibility of the Finnish and Swedish business regions, later handling customers in the areas of specialized healthcare and basic healthcare. Currently holds the position of Managing Director and Consultant at Minero Oy. Consultation projects are focused on utilizing digitization within the healthcare sector, in improving operational efficiency and developing customer interfaces.
https://fi.linkedin.com/in/minna-lappi-8029b642
Risks
Risks
Unlisted growth companies are high-risk investments. Making a high-risk investment involves risks, for example the risk of losing your investment, lack of liquidity, irregular or rare dividends and dilution of your stake. Please study this risk warning before making a high-risk investment.
It is recommended that you familiarize yourself with the investment target of your choice, reduce risks by investing in several investment targets and balance your investment portfolio with more liquid investments. We also advise you to pay attention to the Target Company specific risk descriptions, which you will find included in the pitch materials.
Attached to the pitch there is a creditworthiness report that may be relevant for the investment decision
At least the following risks have been identified and prepared for:
Development risk:
The quality of the development of Denny® The Tooth and other Denny® Apps. The risk is minimised by the team's strong vision and experience in designing and producing digital solutions, as well as our expertise in gamification and gaming experience. Multi-phase user testing and research of the applications, within its target groups, are utilised in the validation of quality. 
Another risk-mitigating factor is that Ikoni Innovations produces applications in collaboration with a strategic partner, Oulu-based Mekiwi Oy, a full-service software solutions provider. Ikoni and Mekiwi have achieved significant synergic benefits from the close collaboration: the companies are currently operating in the same offices, making product development agile with efficient resource allocation. Our talented, committed production team ensures high quality.
Market risk:
Large brand (e.g. Oral-B) copies our idea. The risk is mitigated by the fact that Denny® Apps is the first application family and holistic concept in this sector, which gives Ikoni Innovations a head-start. We are already on our way with the head-start, thanks to the positive publicity Denny has received, and because of our brand independence: Denny® Apps offer equal visibility to various actors in the dental healthcare sector.
The popularity of Denny® Apps is another recognised market risk: we are minimising the risk through usability and user testing and with uncompromising production quality; these ensure Denny's popularity within its target group. Going forward, the market risk will be further minimised by systematical and extensive targeted marketing activities on each market.
The market risk is also mitigated by DENNY® being a registered trademark in the EU (trademark no. 15431018). The trademark is registered as a name, "Denny", which offers a lot better protection than registering a logo or a visual element. The protection covers all Denny® branded products now and in the future. 
Funding risk:
Acquiring capital that is sufficient for the level of product development that meets the quality requirements and expectations set for any app on the international market. This risk has been mitigated with funding provided by Tekes, The Finnish Innovation Agency, and by the strategic partnership in the production of the app. The partnership ensures that Ikoni Innovations is able to produce its applications at a reasonable costs, while eliminating unnecessary personnel costs. 
The current issue of shares ensures a successful entry into the markets for our first applications, which will result in revenue streams from the app sales. The issue of shares enables the company to reach the planned, rapid growth, and begin R&D of our next application. The capital will also act as our own share of costs when seeking additional public funding instruments, which will, subsequently, support the growth of the company.