KITEMILL - Airborne Wind Energy
We bring wind energy technology to the skies! Kitemill uses a fraction of the materials for the same output of energy by ground based windmills at altitudes where the wind is stronger and more consistent.
Our story
Our story
Global need for electric energy is growing, but fossil fuel is limited and polluting. 
We founded Kitemill in 2008 when three elements came together: accelerating climate change due to CO2 emissions, hands-on experience with wind power from kite skiing and hang-gliding, and passion for technology and financing successful start-ups. 
Renewable energy goes up
Renewable energy is readily available, but it still costs more than fossil fuels. Airborne Wind Energy (AWE) is an emerging industry under worldwide development, and Kitemill is among the 3 leading companies in the business. Two companies have attracted more funding than Kitemill and do have a larger organization: Makani Power (acquired by Google+) and Ampyx Power. Other existing companies are Enerkite, Twingtec and Kitegen. Kitemill is one of the only companies to have demonstrated full autonomy in all states. Several aspects of its technology are superior than the technology others have chosen. Wind is stronger and more consistent with altitude and kite turbines can operate at high altitudes, reaching more beneficial wind resources to increase production output.
Capital expenditure (capex) comes down
New technology is needed to decrease the cost of renewables. A Kitemill kite requires just 10% of materials of a current wind turbine.  This dramatically reduces the cost of materials, manufacturing, logistics and installation.
Geographical market expands
According to the International Energy Agency's (IEA) world energy outlook, the lack of good wind sites is the most limiting factor for further wind power growth globally. Higher-altitude wind resources are less affected by terrain, vegetation and construction, turning many locations worldwide not suited for traditional wind turbines into places where wind energy is a realistic and financially viable alternative.
Concept:
Production phase (80% of the time): The kite turbine flies in circles at high speed, pulling a tether from a generator on the ground.
Return phase (20% of the time, consumes <2% of energy produced): The kite return to starting point for another production phase. 
Take off and landing. In cases of no wind or extreme weather.
KITEMILL
Kitemill develops new Airborne Wind Energy Technology. Key figures are:
Proven technology. We have measured the energy output from our prototypes, confirming the calculations in our businessplan. 
Autonomous in all operational phases. We successfully demonstrated a fully autonomous kite turbine prototype in 2016, mitigating the risks regarding the concept.
First kite-wind-farm in the world. Kitemill will install 5 units of 30 kW each in Lista, Norway in 2017, demonstrating a scaled up design towards a pre-commercial solution. 
Granted license to operate from Norwegian Civil Aviation Authorities.
Optimal test facilities at Lista airport, Norway make life a lot easier: our workshop is located right next to the testfield.
Research & Development program based on "best practice" from DNV GL - leading provider of classification, technical assurance, software and independent expert advisory services to the maritime, oil & gas and energy industries. Kitemill was established in 2008. We designed and tested 35 and 50 square meter large soft kites, and measured higher performance than expected. DNV issued a Statement of Feasability for the technology in 2010. Our R&D program was improved in 2012, as Kongsberg Innovasjon entered as a shareholder in Kitemill, and assisted strongly in the development of our control system. We are now working towards 24/7 operation in all weather conditions. Our small (5 kW) platform allows us to develop full functionality before scaling up: this has proven to be cost beneficial and efficient.
Production process is planned in cooperation with close partners, and the volume production will be outsourced. This model secures key competence within the company, without major growth limiting obligations.
 Partners:

Kongsberg Innovasjon provides resources within aerodynamics, structures, the control system and flight testing.
Transition Robotics, Inc. leads the development of the vertical take-off and landing system.
Einar Øgrey Farsund is a mechanical workshop with access to CNC machines.
Siemens provides electronic components.
Ploughman Vingtoft contributes with intellectual property matters.
HWN 500: the airborne wind energy network where Kitemill is an industry member.
In addition, Kitemill is currently in process with production partners in the commercial part of the business. We cooperate closely with universities such as TU Delft and DTU Risø in research areas.

Our business & market situation
Our business & market situation
The global need for electric energy is growing and fossil fuels are limited and polluting. Renewable energy is available, but still costs more than fossil fuels. New technology is needed to decrease the cost of renewables. 
Onshore wind energy is currently seen as the most important renewable source, along with large scale hydropower (IEA 2015). While there is worldwide motivation to increase the use of wind energy systems, the lack of good wind sites limits growth. The challenge is to develop potential mitigating strategies or alternative solutions for improved wind turbines/farms which can sustain or increase the growth rate.
It is time to introduce the next generation energy technology.
Technology introduction
The already proven success formula for turbine suppliers is to gain operational experience prior to scaling up. This is why Kitemill aims for operational experience in 30kW scale, a size where each plant is sufficient to supply 4 households. From this model, size will be increased in small and frequent steps.
Rapid commercialization
Kitemill plans to complete the minimum viable product and launch it. First as a single pilot, secondly as a demonstration park, then as a commercial product.
Once a system has entered into test phase, the team shifts focus to the next model. Frequent product launches with small development steps ensure that operational experience for previous model will be recognized for new models.
5kW - prototype purposes – all relevant functionality being developed and tested in this scale first
30kW - smallest relevant scale for accumulating operational experience, from this size, the scaling factors starts to get linear.
>150kW - kite turbines equal at this scale solar equal average LCOE (Levelized Cost of Energy)
>250kW - kite turbines equal average conventional wind power LCOE 
>500 kW - energy density of conventional wind power 4 MW/km2 can be reached
> 4 MW - AWE is also feasible in large scale. 
Market segments for 30 kW – 150 kW size.
Partners and customers which aim for regional position. If beneficial, partners can be offered geographical exclusivity.
Emerging markets with suitable incentives for the technology, such as feed in tariff or governmental support which support the cost level of the current scale. These markets are also often characterized with grid limitation which rule out conventional large scale renewables and depend on costlier energy solutions.
Developers and/or utilities characterized as early adaptors.
Market plan include sales of 30 kW plants to stay as part of our product line for many years to come, long after later upscaled versions are already on the market.
Market segments for larger units are all utility companies worldwide.  New Kite-Wind-Farms from 5 units and up, depending on site. Wind energy market opens geographically, as wind resources become available
First delivery
Vollan Holding AS has signed a letter of interest to purchase the 5 first plants from Kitemill. The plan is to put these plants in operation by the end of 2017.
Ribland, Sokndal may be the next site, as Kitemill has already signed a contract with the landowner and is licensed to operate the site for AWE from Norwegian CAA. The customer for this plant is to be announced.
Fast technology shift
Airborne Wind Energy may be far less dependent on political incentives to reach grid parity than offshore wind, solar and conventional wind, due to reduced CAPEX and increased energy yield. It is likely that this technology shift will happen faster than we have ever seen before in the energy industry. Note: This potentially narrows down the window of opportunity for investors in this industry.
Competition
To introduce a new significant energy technology is close to impossible for one single commercial player. Competition is not only welcome, it is necessary. The AWE industry currently consists of more than 20 companies, and this number is growing. Kitemill cooperates with competitors: as soon as one company succeeds commercially, it will benefit all. There has been a common trajectory in concept development: companies with more time in the field tend to go for rigid wings, single tether, and a vertical take-off solution, which points to a more unified technical focus.
Kitemill has from the beginning worked actively with intellectual property (IP) by filing patent applications and acquiring relevant technology rights. Together with our IP advisor Plougman & Vingtoft we monitor the IP landscape and establish cooperation with technology owners if beneficial. In general, there is much freedom to operate in the business which in general is good for the industry in the current phase.
Market size
According to the Global Wind Energy Outlook launched November 2016, wind power capacity will increase by 365 GW by 2020, and increase an additional 880 GW by 2030.
One GW is equal to 1,3 BEUR / 11 BNOK in turbine supply agreements according to the average cost level.
In this scenario, 16% of the global energy mix to come from wind power by 2030. AWE is suitable to establish more wind power to the energy mix.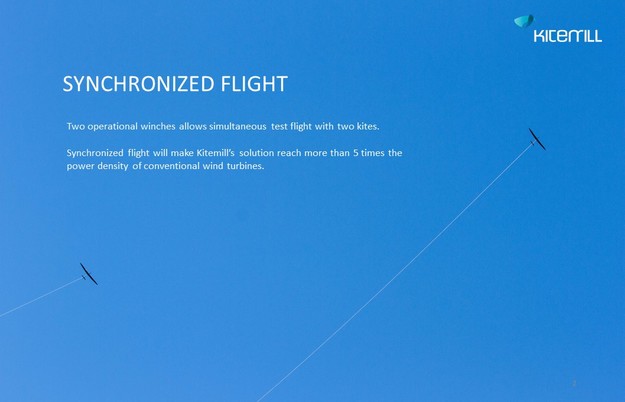 Our team
Our team
Kitemill has 7 Employees, our most important resource, and 3 directors of the board, who are highly motivated, competent and have extensive experience within technical development, renewable energy and finance.
Our partners, consultants and sub suppliers also bring necessary competence and drive to the team and our progress.
Together we develop a new competitive renewable energy technology.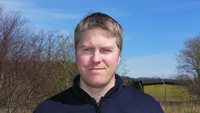 Thomas Hårklau
CEO and founder Kitemill
Thomas is the CEO of the company. Thomas started as a skilled electrician before proceeding studies as an electrical engineer. Thomas are responsible for Kitemill's ground system. He has work experience from the oil & gas industry and has founded multiple start-ups. Thomas founded Kitemill in 2008. During the last 4 years Hårklau have also served as a member of the board in Voss Energi, a Norwegian energy utility. This position includes taking part in several investment decisions of building new hydro power capacity.
Shareholder in Kitemill
https://no.linkedin.com/in/thomas-hårklau-597181a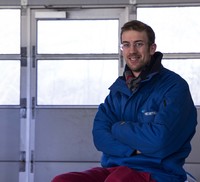 Lode Carnel
Technical Manager
Lode joined Kitemill in 2012 as the technical manager. He is responsible for leading the technical projects and securing the necessary competence. Lode has M.Sc. in chemical engineering and a Ph.d. in electrical engineering. He also completed an MBA degree during his carreer within the solar energy industry.
Shareholder in Kitemill
https://www.linkedin.com/in/lode-carnel-a09a183?trk=hp-identity-name
Christer Svenkerud
Control Engineering
Christer joined Kitemill in 2015 as a control engineer. He has a background in Cybernetics from NTNU. Christer has a rich experience from controls and winches from companies like Kongsberg Maritime and Devotek. He was involved in the control system of the Kitemill project since 2012 through Devotek.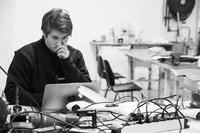 Sindre Devik
Control Engineering
Sindre joined Kitemill in 2015 as a control systems engineer. Sindre studied Cybernetics at NTNU and started to work at Kitemill right after his studies. He has experience on programming and is passionate about renewable energies.
https://no.linkedin.com/in/sindre-føring-devik-b6923352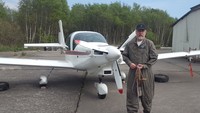 Sture Smidt
Discipline Responsible for kite, aerodynamics and structure.
Sture joined Kitemill in 2015 as an aerodynamics and structures engineer. He has a M.Sc. in Aeronautics from KTH, Stockholm, Sweden. Sture has 28+ years experience in working with composites, structures and aerodynamics. Furthermore he is a passionate pilot spending his leisure time flying his plane.
https://no.linkedin.com/in/komtek
Jo Grini
Test Pilot and test-kite prototyping
Jo joined Kitemill in 2013 and has an education as an electrical engineer. Jo is an enthusiastic model flyer with many merits: He has been 19 times Norwegian Champion and three times Nordic Champion. Jo built his first model airplane at the age of 12 and has built numerous hollow moulded competition planes. Jo is our test pilot, works with the electrical components and does the composite moulding of our 30kw prototype.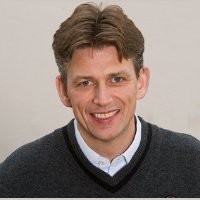 Svein-Olav Torø
Chairman of the board
Svein-Olav Torø has been chairman of Kitemill since january 2012. 
He brings know-how, strategic guidence, valuable contacts, drive and motivation - from his vast experience within technology based businesses. 
As Managing Director of Kongsberg Innovation AS, he is a very important part of the Kitemill team.
https://no.linkedin.com/in/svein-olav-torø-74842b20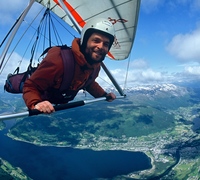 Jon Gjerde
founder, board member and major share holder of Kitemill
Also organic farmer, world champion aerobatic hang gliding pilot, founder of Voss Bryggeri (brewery), several business startups and human rights activist.
"I am very enthusiastic about Kitemill and its potential to change the global energy consumption from fossil to clean!"
"Sustainable investment must be profitable investment, but not necessarily the other way around!"
https://no.linkedin.com/in/jon-gjerde-8a8b13103/en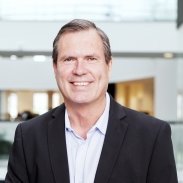 Jon Wulff Petersen
Board Member
Jon joined the board of Kitemill during 2016. Jon brings with him 15 years of experience from the wind energy market in Denmark. He has been the director of MIC at DTU and deputy director of Risø, the national center of renewable energies in Denmark. Jon have great influence on Kitemills market stategy and organisational structure, since 2009, when he was engaged as Kitemills strategic consultant through TTO.
https://dk.linkedin.com/in/jon-wulff-petersen-4aa8231
Risks
Risks
Unlisted growth companies are high-risk investments. Making a high-risk investment involves risks, for example the risk of losing your investment, lack of liquidity, irregular or rare dividends and dilution of your stake. Please study this risk warning before making a high-risk investment.
It is recommended that you familiarize yourself with the investment target of your choice, reduce risks by investing in several investment targets and balance your investment portfolio with more liquid investments. We also advise you to pay attention to the Target Company specific risk descriptions, which you will find included in the pitch materials.
Attached to the pitch there is a creditworthiness report that may be relevant for the investment decision
Even though Kitemill has established a system to identify and control risk factors, it is not possible to quantify the significance to the Company of each individual risk factor as each of the risk factors mentioned below may materialize to a greater or lesser degree and may have unforeseen consequences.
The company has had only a few due diligence reports through external investors hence it cannot be excluded that the company can be subject to claims in the future.
The Company's overall objective is to develop, market and sell high altitude wind power plants. All operations of the Company are associated with risks that may have severe consequences on the development of the Company:
Risks associated with development, manufacturing, marketing and sales of Kitemill power plants. 
Execution risks and lack of operating history. Kitemill was incorporated in 2008 and has mainly focused on setting up its business organisation and demonstrating the technology. 
Organizational risks. Kitemill its organisation is not complete. It is dependent on attracting and retaining personnel in order to reach the business growth target and cost level.
Reliance on collaboration partners that contribute on technical aspects of the project.
Health Safety and Environment risks on the workplace. Kitemill follows quite strict mitigating actions to reduce the operational risk to the greatest extent possible e.g. by using a Safe Job Analysis during the test periods.
Although it is expected that market conditions will be favorable both in the near and long term, the Company cannot provide any guarantee as to customer solvency, changes in operating and maintenance costs, changes in interest rates and borrowing costs, temporary or definitive changes in political support for wind power projects, or any event that would result in reduced profitability of wind power projects. Any interference with the revenue stream will have consequences for the sales of Kitemill's products and could have a material adverse effect on its business, financial position, results of operations or on its ability to achieve its objectives.
Various factors beyond the Company's control contribute to the uncertainty of the market:
The energy market. The electricity price from alternatives influeces the market for Kitemill its products. 
Political and governmental risk. Regulatory issues like subsidies or tax levels influence the profitability of Kitemill plants. 
Competition. Kitemill may be facing tougher market conditions than anticipated because of competition from larger international companies with greater resources than Kitemill. 
Financial Risk Factors
Risks associated with obtaining additional funding in order to carry out the strategy. If the company is unable to source the funding it requires it will be unable to implement the investment schedule. 
Shareholders outside Norway are subject to foreign exchange risk of the Norwegian kroner currentcy. 
Share price risk to for example the general economy and the interest rates.
There are risks related to issue the additional shares and dilution of shares in the future