Enfucell powers the Internet of Things revolution
Enfucell, a leading customized battery technology supplier in the printed electronics industry, aims to broaden its investor base in preparation for a potential public listing. Enfucell offers shares with high value potential.
This content is also available in
Finnish
Our story
Our story
Enfucell powers the Internet of Things revolution
The Internet of Things (IoT) has been called the next Industrial Revolution. The IoT will change the way companies, consumers and governments interact with the surrounding world. Enfucell is charged to power up this revolution. Enfucell seeks funding to speed its growth and expand its business manyfold in the IoT market.
The Internet of Things in key segments is not possible without thin and flexible batteries to power up devices and solutions. This is where Enfucell excels. Enfucell has developed a printable, thin, flexible and environment-friendly SoftBattery®, which can be used as a power source in various IoT and wearable electronics products and applications.
Enfucell solves problems that are in many cases unsolvable using traditional battery technology. Enfucell is in a unique position to tap into the expanding IoT market by using its existing, patented printable battery technology in technology licensing, as well as developing new and exciting ways to fulfill both companies and people's needs.
Core technology is tried, tested, patented, and paid for. Enfucell has spent EUR 10 million in ten years to develop and finalize its technology. No further funding for core technology research and development is now required. Completed proof of concept, manufacturing and customer validations provide an opportunity to further expand in the IoT market.
Enfucell's business model is highly scalable, leading to very high potential profitability. Revenue has been growing over the last three years, and company focus is now shifting towards scaling of operations, sales and marketing. Enfucell's customers and partners include many of the world's leading corporations in their fields. It has an excellent reputation amongst its peers and within the industry, and is a preferred partner amongst the big players.
By using its patented technology and proven concept, Enfucell aims to both expand and extend its reach within the growing IoT market through targeted use of funding. Enfucell is seeking EUR 800,000 in funding to make it happen rapidly. Funding will be used to ramp up sales and marketing efforts, and ensure quality controls and smooth production by licensees to meet growing demand.
Enfucell pursues funding through crowdfunding instead of venture capital funding, because it aims to broaden its investor base in preparation for a potential public listing. Assuming the successful implementation of plans, Enfucell is targeting a potential public listing, possibly First North marketplace during the next few years.
Brief History
The company was founded in 2002, and is headquartered in Vantaa, Finland, where it also has test production facilities and support functions. Enfucell began as a spin-off from Helsinki University of Technology (HUT), and active operations commenced in 2005. The early years were spent developing the technology and acquiring patents. The first of many patents was acquired in 2007 and the first commercial deliveries started in 2010. The first license customers followed soon after. Entry into the wireless disposable healthcare sensor market arrived in 2015, as well as collaboration agreements with selected chip manufacturers. In 2016, Enfucell now has license agreements across the globe: in China, United Kingdom, USA, Spain, and Belgium.
Enfucell has run a tight ship. As of August 2016, the company employs only six people, but this team is superbly talented. The board is active, experienced and internationally recognized.
Every sensor needs a power source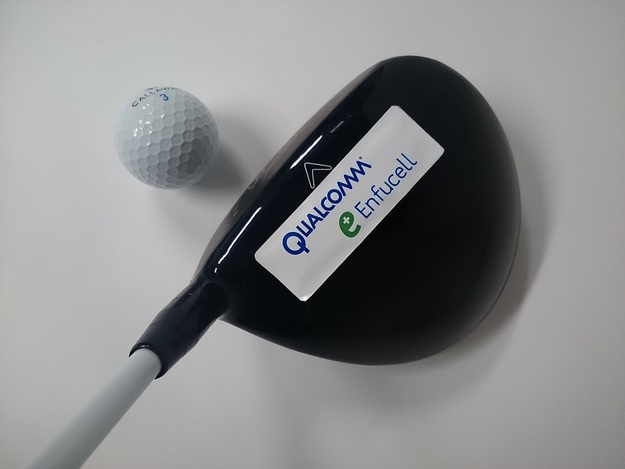 Our business & market situation
Our business & market situation
Supercharge your wearables
Wikipedia definition:
"The internet of things (IoT) is the network of physical devices, vehicles, buildings and other items—embedded with electronics, software, sensors, actuators, and network connectivity that enable these objects to collect and exchange data. In 2013 the Global Standards Initiative on Internet of Things (IoT-GSI) defined the IoT as "the infrastructure of the information society."
The use of various products connected to the Internet will grow rapidly in the near future. Most of the focus has so far been on industrial applications, such as automating operations, with less emphasis on personal use. This is changing, as people see the benefits and are more willing to use and connect individual devices for their personal use.
These applications require new solutions and battery designs that traditional battery technologies are not able to provide. Anything that needs to connect to the Internet needs power. Industrial applications and stationary devices, like machines or household appliances, usually have their own power source or are connected to the power grid. Wearable devices and sensors need their own power source in a form that does not hinder the usability or performance of the device or action. Traditional power options like coin cell batteries often do not fit the purpose. Like in a perfect golf swing, for example.
Business situation
Enfucell's business model is simple (see image below). Enfucell provides ready technology for thin and flexible batteries to licensees and manufacturers around the world. They in turn offer products using Enfucell technology to their own clients. Enfucell speeds the process by developing and supplying sensor devices based on Enfucell technology for IoT applications.
Enfucell's business model offers scalability and very high potential profitability. This is because Enfucell does not have to invest in production facilities and operations, but turns development projects readily into high volume production operations through licensees and subcontractors.
Enfucell does not produce the devices, but instead uses subcontractors to make the sensors, batteries and devices. Batteries are made and sold by licensees, who pay royalties and revenue from the proprietary battery materials to Enfucell. This helps keep Enfucell's cost structure lean, as well as make sure that there is enough production capacity available in the coming years.
Although Enfucell is a B2B company, the majority of Enfucell's customers have consumers as their customers. This adds another layer of fast scalability. As consumers adapt to the new IoT and their demand for IoT devices and solutions grows, so does the demand for Enfucell technology and solutions by licensees and subcontractors. Production can again be rapidly increased to meet demand.
The company has revenue streams from license payments from battery licensees, battery materials sales, customer driven device development projects and subcontracted low-cost IoT devices. The current revenue stream is mainly flowing from license and device prototype payments and material sales. Enfucell is using device development projects as a means of extending its business from battery license and materials supplier towards being a developer and supplier of IoT devices. Turnover in core business areas (excluding separate EU projects) has grown three years in a row, and the focus shift to IoT devices is expected to significantly help in quickly boosting company turnover going forward.
Enfucell has identified a number of opportunities for increased sales to reach its revenue estimates. Estimated sales are calculated as a probability over known sales potential through Enfucell's network of current partners. Estimates also include increased sales and marketing efforts and other actions taken and enabled by the new funding.
Primary industries
Enfucell's primary target industries are healthcare, sports and logistics. These are all areas where wearability is important and thin and flexible batteries are needed the most. In the logistics sector, a good example is monitoring the cold chain in valuable shipments. The sports sector represents a growing market for wearable devices and also a testing ground for other areas, because device lifecycles in sport are short and it is easy to introduce new products to the market. Athletes and enthusiasts in golf, tennis, running and skiing, for example,  benefit from performance monitoring, safety arrangements or analysis. There is a company saying: 'If it works in sports, it is tested for health'. This implies clear synergy, because in the health sector the product lifecycle and acceptance processes are longer. Regarding lifecycles, as people's age increases, another example is monitoring of elderly people using skin patches connected to health care systems.
The Market
The application universe for Enfucell technology and solutions is expanding rapidly due to the rise of the IoT. BI Intelligence estimates that there will be 34 billion devices connected to the Internet by 2020 (compared to 10 billion in 2015). IoT devices will account for 24 billion, while traditional computing devices (e.g. smartphones, tablets, smartwatches, etc.) will comprise 10 billion. BI Intelligence estimates that almost USD 6 trillion will be spent on IoT solutions over the next five years.
Healthcare is another sector-specific example of the IoT solutions market. Grand View Research estimates that the remote monitoring health care market will expand by 13% annually for the next few years, from USD 488 million in 2014 to USD 1.2 billion in 2022. This is a market where Enfucell sees thin batteries taking 6 % of the total market, and Enfucell taking 20 % of the said thin battery market.
The market for medical diagnostic devices and medical sensors is still expanding, and skin patches using printed batteries are being developed. All of these require special purpose batteries with matching form factor. Enfucell's solution can readily be applied to medical diagnostic devices and sensors use.
Customer cases
The market for IoT devices has not yet fully matured and there is still considerable room for innovation. Enfucell has proven the concepts in several customer cases. Over the years, Enfucell has been in cooperation with a number of prominent players in their field, including Qualcomm, Identiv, Syntel and Xymox from the USA, NXP (Netherlands), Nordic Semiconductors (Norway), Quad Industries (Belgium), Printed Electronics Ltd and PA Consulting from the UK, and Kauniala Hospital, VTT and Arctic Connect from Finland.
Examples of current solutions developed by Enfucell abound. Enfucell has developed a wireless temperature logger, in collaboration with NXP, which is used in pharmaceutical and medical cold chain monitoring in food and perishables logistics. With Qualcomm, Enfucell developed a disposable sensor patch for sports equipment, measuring acceleration and angular velocity. Initially meant for golf, this can be modified for many other sports as well.
In summer 2016, Enfucell and Kaunialan Sairaala (Kauniala Hospital) announced their joint project aiming at developing a multipurpose sensor. The sensor which is flexible and simple for its user and integrated into soft skin-attachable patches, provides additional safety for elderly people living at home, while reducing health care costs by cutting down unnecessary visits to health centers. Arctic Connect will support the project to include a total remote monitoring system as part of the system. Enfucell fulfilled the Hospital's expectations that none of the other devices and applications for remote care on the market were able to fulfil.
Action plan
Several promising projects are ready for a monetization phase over the coming years. These are expected to generate a significant amount of revenue by 2020. Action plans include several development projects, built and tested prototypes, volume production starts for various sensors, as well as other actions made possible by new funding, in addition to current business.
During 2016, Enfucell will sign an additional battery license manufacturer to boost sales. A consortium of key players, Enfucell, Identiv, NXP and Syntel, expects to introduce a temperature logger to the market this fall. Enfucell expects to sign a golf sensor licensee to start volume production next year. Volume production for other sports sensors is expected to begin next year as well.
Enfucell put the first prototype of a health monitoring sensor to clinical testing this year. It will be ready for sales next year, and volume production of health monitoring sensors will start in 2018. Year 2017 sees still more prototypes, including healthcare and head injury sensor prototypes, being built and tested for sales.
With immediate effect, Enfucell is putting into place quality systems for medical device approvals and upgrading quality assurance systems in its own facilities. These will ensure the development and smooth roll out of new products to meet demand. Sales and marketing will be at full swing next year.
Competition
Competition within the sector is sparse. Enfucell has recognized two other companies that operate within or near the sectors that Enfucell is targeting. Blue Spark Technologies from Ohio, USA, manufactures and sells individual batteries and has its own production capacity, with licensed knowhow. Imprint Energy from California, USA, licenses and subcontracts its technology, but has fewer patents compared to Enfucell. Both of them develop zinc-based, thin and flexible batteries, but Enfucell possesses superior technology in comparison to the competition. Enfucell SoftBattery® has the highest peak current in the industry. Enfucell battery's peak current, a key parameter in battery technology, at 10-20 mA, is roughly ten times higher than the competitors offerings. Enfucell's higher peak current ensures the smooth working of wireless Bluetooth connections, used especially in wearables. The higher the peak, the better the Bluetooth connection. This is a clear benefit for Enfucell.
Enfucell is already a well known industry player, and has good connections to all the key suppliers and manufacturers. Enfucell is also a leading player in the market, which can offer both design and development expertise for wireless sensors using disposable batteries, as well as the actual batteries.
Competition is good for the market. It creates buzz and helps in attracting interest and demand for IoT solutions, thus speeding up market growth and increasing the overall market size. As the IoT market expands, Enfucell as an early developer is setting the standards for others to follow. Enfucell expects that the growing IoT market eventually accommodates more competition in the future, but with a fully developed and patented product, it expects to gain significantly from the rise of the IoT market. Enfucell is scaling up sales and marketing to achieve this.
Patents, prototypes and trade secrets
Enfucell currently holds several patents in key market areas in the EU, the USA and China. Patents contain proprietary applications in battery structure, materials and chemicals, production methods and electrical connections. Altogether, Enfucell's core technology is already patented, approved and applicable to proprietary use in various battery and IoT-related uses.
Enfucell is also in the process of building several prototypes for new sensors in select fields within the IoT sphere. These include prototypes in the key health sector, where the first prototypes enter clinical testing in 2016.
In addition, Enfucell keeps a tight lid on trade secrets, not least knowledge on materials needed for Enfucell technology. It supplies a proprietary mix of battery chemicals to licensees, manufactured by carefully selected Enfucell subcontractors.
Enfucell business model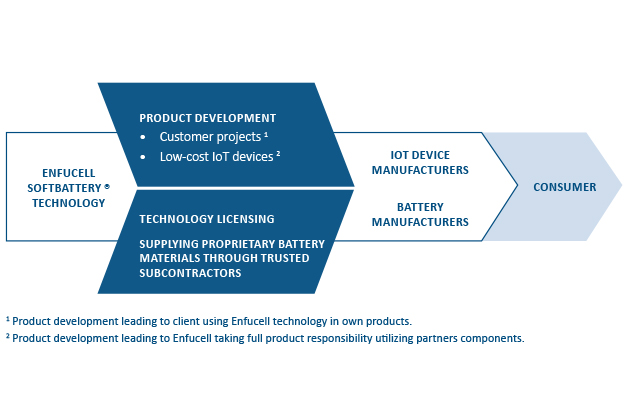 Our team
Our team
Enfucell employs six highly talented people with an active, experienced and internationally recognized Board of Directors. Enfucell's core team is located in Vantaa, Finland, from where it is scaling up operations globally. External members of the board bring in added expertise on technology management, internationalization and networks to help in all aspects of the business. The team is expected to grow through highly select hiring as operations are being scaled up.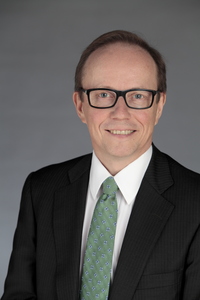 Markku Ellilä
CEO and Member of the Board
Markku is a veteran technology leader, who has held a number of technology and general management roles in global technology companies including Nokia, Valmet, and Nextrom. Most recently, until 2013, he was the Managing Director of Tellabs Oy. Markku is a co-author of several patents.Markku focuses on three areas: innovation, customer relationship management and product marketing. He has experience in both listed and private companies, and knows the investor perspective of companies through his active roles as an angel investor and a board member of PYN Fund Management Ltd. Markku holds a PhD in particle physics technology at CERN, Geneva, Switzerland. Markku is a shareholder of Enfucell.
https://fi.linkedin.com/in/markku-ellil%C3%A4-7775a93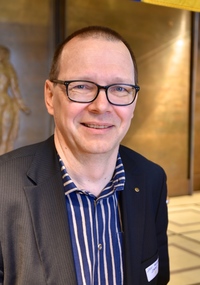 Jouni Heinonen
Chairman of the Board
Jouni is a seasoned technology executive with over 30 years of experience in global technology businesses. He has led several companies in Switzerland, where he has resided since 1989, and has been an active board member in both companies and industry organizations. He was the CEO of Swiss private company Plumettaz, and listed companies Nextrom and Gurit, after a long career in various management positions in the Nokia Group. Jouni is currently a partner at HVD and Humatica AG, as well as a board member in Astera Solutions, all based in Zurich.Jouni offers Enfucell his extensive knowledge, contacts and expertise in all aspects of operations management. Jouni holds an M.Sc. in Mechanical Engineering from Tampere University of Technology. Jouni is a shareholder of Enfucell.
https://ch.linkedin.com/in/jounikheinonen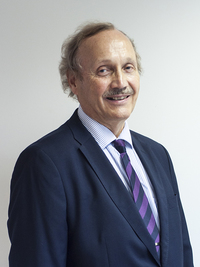 Antti Kivimaa
Member of the Board
Antti is an experienced leader and advisor with a profound knowledge of Finnish industry and internationalization processes. He has held numerous general management and board roles in private and listed companies during a career spanning over 40 years and across key industries. Antti has been the CEO of Ruukki Group and Janton, and held senior advisory positions at governmental research institutions.Antti's expertise has been sought after and board membership positions are many. He has also guided a number of Finnish companies through public listing processes, as well as raised funding to major international industrial projects, the latest of which was a EUR 200 million pulp and sawmill project in Russia.Antti holds a M.Sc (Eng.) from Helsinki University of Technology and M.Sc from Helsinki School of Economics. Antti is a shareholder of Enfucell.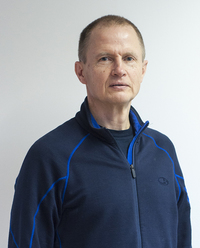 Eero Suomalainen
R&D Director
Eero is a technology guru in charge of the development of Enfucell Softbattery technology, production and environmental issues at Enfucell. Eero joined Enfucell in 2012 after a long career with the Nokia corporation in technology and project management roles. Eero has been working on batteries and electronics since 1985, and holds an M.Sc. in Electronic Engineering from the Helsinki University of Technology. He is an author of two battery related patents. Eero is a shareholder in Enfucell.
https://fi.linkedin.com/in/eero-suomalainen-3324402a
Anja Talo
Sales Director
Anja leads sales and marketing efforts at Enfucell. She has been with Enfucell since 2006 in various managerial, customer support and engineering capacities. Prior to joining Enfucell, she was a research scientist for over 15 years at the Helsinki University of Technology. Anja holds a Lic.Sc. in Chemical Engineering from the Helsinki University of Technology.
https://fi.linkedin.com/in/anja-talo-84876116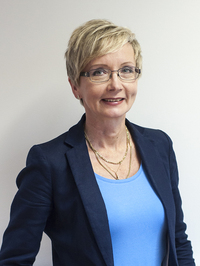 Arja Norris
Business Controller & Administrative Manager
Arja joined the Enfucell team in 2011 after more than 20 years of experience in financial and senior management positions. She makes sure that all headquarters functions work at Enfucell. Arja holds a diploma in Business Administration from the Institute of Marketing in Helsinki, and a diploma in Leadership from the Leadership Academy in Helsinki.
https://fi.linkedin.com/in/arja-norris-829983b4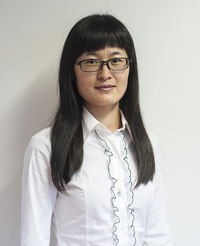 Hongyan Ning
Product Development Engineer
Hongyan Ning joined the Enfucell team in 2005 and has been working on various projects for the continuous improvement of SoftBattery. Her responsibilities include production, testing, documentation and quality control. She holds an M.Sc. in Wood Science and Technology from the Helsinki University of Technology.
https://fi.linkedin.com/in/hongyan-ning-682662a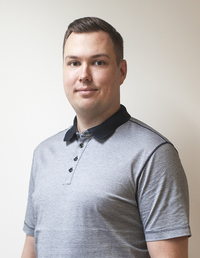 Joonas Leskinen
Product Manager
Joonas is responsible for wireless sensor device development projects. He has been developing a golf sensor patch and other sports sensors. He joined the Enfucell team in 2015, and studies Electronic Engineering at the University of Oulu.
Risks
Risks
Unlisted growth companies are high-risk investments. Making a high-risk investment involves risks, for example the risk of losing your investment, lack of liquidity, irregular or rare dividends and dilution of your stake. Please study this risk warning before making a high-risk investment.
It is recommended that you familiarize yourself with the investment target of your choice, reduce risks by investing in several investment targets and balance your investment portfolio with more liquid investments. We also advise you to pay attention to the Target Company specific risk descriptions, which you will find included in the pitch materials.
Attached to the pitch there is a creditworthiness report that may be relevant for the investment decision
General
Although the Board of Directors and the management of the company have made extensive efforts to analyze the markets and estimate the company performance, the future is always unknown and can be different than projected in this document.
Market
Enfucell is serving the fast growing IoT market, driven by consumer demand. The market is new and there is very limited historic data available. Some of the players on the market are new to the electronics field and they may have limited understanding of technology. The consumer acceptance for new products is unknown and large corporations' priorities may change. Therefore, it is challenging to give exact estimates about the timing and success of the new projects Enfucell is active in.
Management of growth
Enfucell's clients are mainly serving consumer markets, addressing in many cases tens of millions of consumers. This means Enfucell's business can scale up fast: once consumers have accepted the products, the demand is estimated to grow at speed. As the company does not necessarily have direct information from the consumer markets, it is difficult to estimate the timing and scale of the rapid demand increase. For the scaling up of production: see Partner section.
Financing
The markets Enfucell is serving are new, the market drivers are untested and some of the clients are facing new technologies never implemented on a large scale before. Enfucell's clients are typically large international corporations who have strict purchasing policies. This combination of factors may reveal the financing plan to be optimistic.
Partners
The Enfucell business plan is based on licensing, raw materials supply and low-cost IoT devices. All production is outsourced either to licensees or to subcontractors. Enfucell's suppliers are large multibillion raw materials companies. Partners are typically larger companies than Enfucell, with their own corporate agendas. Although Enfucell suppliers and partners are established companies, issues or delays in their performance could create potential challenges for Enfucell's supply chain.
Capability to supply
Enfucell is relying on partners, like suppliers, licensees and subcontractors and the market is expected to grow very rapidly once initial growth is initiated. Enfucell's performance relies on the partner network performance.
Technology
Although the technology has been developed and tested over an extensive timeframe, there is a potential technical risk related to the speed of adaptation of Enfucell's technology. The market is currently moving at considerable speed and if the company cannot react accordingly, there is a risk competing technologies will arise.
Personnel
Enfucell technology is highly specific and it might prove challenging to replace some key employees quickly.