BiiSafe - Accelerating international growth
BiiSafe helps you keep track of things you need and love. They have already sold over 50,000 units of BiiSafe Buddy in about 30 countries. BiiSafe is now ready to begin their next growth stage and launch the second generation Buddy globally.
An extensive investment memorandum has been attached to the pitch, with plenty of detailed information on the company.
This content is also available in
Finnish
Our story
Our story
BiiSafe develops, markets, manufactures and sells software, accessories and service platforms for security and wellness purposes. The vision of the company is to offer advanced and easy-to-use safety and wellness enhancing products to customers and organisations. Over 50.000 units of the Red Dot design award winning BiiSafe Buddy have been sold and delivered in about 30 countries. Buddy can be used to locate valuable items (keys, wallet etc), to share location, to follow your pet's movement and to improve corporate security. Exports account for more than 90 % of company's sales.
BiiSafe has divided its B2B customers in six sub-segments: company and school security (school personnel and company staff), key vendors (car business, real estate industry, locksmiths …), security services companies, insurance companies, corporate gift companies and B2B2C electronics distributors. In addition, BiiSafe sells its item finder, personal safety and pet products directly to customers via its own web shop.
The company has defined its offering to each customer segment, and it offers to each of its customers a one-off service component and a recurring SaaS (or HaaS) component. First reference customers from e.g. school security sector have appreciated the intuitiveness and ease of use of the BiiSafe system. Global mega-trends, especially urbanisation, ageing of population, increased feeling of poor security, digitalisation of services and growth of security sector support strongly the growth potential of BiiSafe.
The three biggest owners of the company are its founders Jouni Suutarinen, Pekka Kettunen and the Gaselli Capital Oy. The company's structure and processes have been planned and implemented to facilitate rapid up-scaling and global go-to-market. The team is highly international and multi-cultural and has a versatile work experience.
Company's values are: excellence in customer service, growing together, continuous improvement, and the will to do and succeed.
The company's future focus is the development of sales, marketing and service platform. The company is seeking rapid and profitable growth in international markets.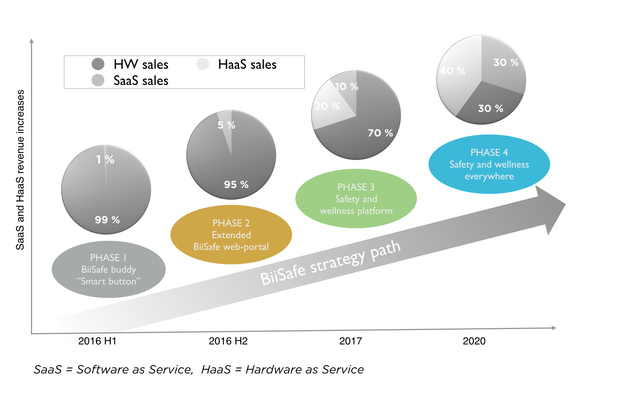 Our business & market situation
Our business & market situation
Product and service concept
BiiSafe's product and service concept is comprised by the physical hardware and its App and cloud software. The company offers its customers an enjoyable customer experience by combining hardware, mobile application and a cloud service into a seamless entity. The Focal point for the company is the BiiSafe Portal, which has been developed especially to meet the needs of its B2B customers. The BiiSafe Portal will also facilitate management of HR issues that are linked to safety and wellness.
BiiSafe's flagship product, the BiiSafe Buddy has a design patent and it holds a trademark. It is a small smart phone accessory that improves safety and quality of life. Buddy can be used e.g. to find lost items, to share location, to improve corporate safety and security, to track activity and to follow whereabouts and activity of pets. With Buddy several everyday problems can be solved. The reference customers have specially appreciated the ease-of-use of Buddy and interlinked App and cloud services. Buddy can easily be customised. E.g. buddy can be laser engraved and the sales package can be customised with the company's brand image. There is also a wealth of possibilities for App branding, customisation or even white-labelling.
BiiSafe Portal
BiiSafe offers companies a portal, where it is possible to manage numerous things that are related to employee safety and well-being. BiiSafe's customers can even build their own businesses on top of  BiiSafe Portal service platform. B2B customers can integrate the BiiSafe Portal to be a part of their own business offering, and at the same time they become distributors of BiiSafe's products. B2B customers can also get significant benefits from the customisability of BiiSafe's products and services.
Value-added services
BiiSafe sells its basic freemium offering both to consumer customers and companies, but at the same time it aims to build attractive premium value-added services on top of the basic offering. BiiSafe sees a great potential in these premium services, and in the future an increasing proportion of the revenues will come from these services. Branding and customisation of the services is currently the most important value-added service. Over 70% of BiiSafe's B2B customers buy their products branded. We have put special attention to the cost-effectiveness of customisation in our second generation Buddy.
Safety industry
The safety industry can be divided into three categories: physical devices, software and services. The global size of the industry is estimated to grow from 44 Bn USD(2012) to 129 Bn USD (2019), which accounts for 14.9 % annual growth. The Safety industry grows steadily irrespective of financial cycles and even depressions. The market of physical devices is estimated to grow on average 15.1 % p.a., software products by 25.8 % p.a. and service products by 28.8 % p.a. (source)
The Internet of Things, IoT, is closely interrelated with the safety industry. According to Forbes' recent article IoT market is expected to grow very substantially during the coming years. Cisco estimates IoT services to face an annual growth of ca. 15.7 %, so that on 2018 the value-added services alone account for a total market of USD 120 Bn. Number of connected devices is expected to almost triple to 50.1 Bn devices by 2020, compared to the situation of 2015. (source)
Next generation products
BiiSafe released the new generation Buddy on the summer of 2016. It contains technology that facilitates a cloud connection via low-power WiFi, ZIGBEE hub or Bluetooth 4.2. connection. Demand for service packages is increasing and BiiSafe can also offer its customers the so called HaaS services (hardware as a service). An example of HaaS is the home security package of Verisure, where monthly fee comprises of devices and service.
For instance, school personnel can send a threat alert to colleagues on an almost real-time basis by using Buddy and a linked cloud service.
Global mega-trends
Wellness industry is expected to grow steadily, too. Baby-boomers are ageing in all developed countries and the importance of physical activity is increasing. Also the role of companies as the caretakers of their employees' wellbeing has increased in importance. At the same time, the general feeling of increasing uncertainty and threats is a clear and regrettable trend also in Europe.
BiiSafe is offering products that fit into these global mega-trends and it aims to grow heavily in the global markets. The company's competitive asset is its strong customisability, experienced international team, modern design as well as continuous R&D and development of user experience based on customer feedback.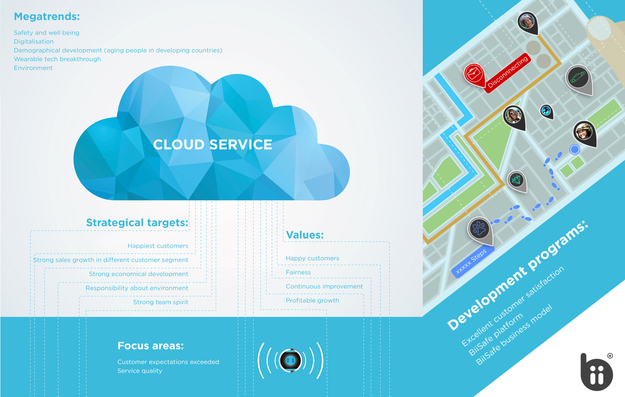 Our team
Our team
BiiSafe has a very international and experienced team. Currently there are employees from five different nationalities. Company language is English. Organisation is described in more detail in the investment memorandum.
Sauli Kiuru
CEO, MBA, b. 1972
Sauli Kiuru appointed as BiiSafe's Managing Director on 4.1.2016. He is one of BiiSafe's founders, and has previously served as BiiSafe Ltd's Chairman of the Board since the company's founding, but transferred to serve as the Board of Directors' Vice Chairman in connection with the Managing Director appointment. Kiuru has worked in several growth and start-up companies' leadership positions, serving at the same time as one of the main shareholders in the companies. At the beginning of his career, Kiuru has worked as e.g. KPMG auditor. After that, he served a little over ten years as Barona Group Oy's CFO during the period of their fastest growth. Wholly owned by Kiuru, Gaselli Capital Oy was earlier e.g. one of the founding partners in Barona Group Oy. Kiuru has extensive board experience. Kiuru currently serves as e.g. Siesta Group Oy's and Optima Group Oy's Chairman of the Board.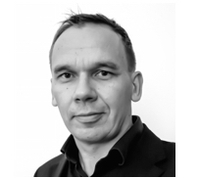 Jouni Suutarinen
COO, M.Sc.Eng, b. 1968
BiiSafe's Business Director. Born in 1968, Jouni is one of BiiSafe's founders and served as the company's Managing Director between 2012-2014. During the first years of his career Jouni worked on a number of customer oriented product development projects. Jouni had a ten-year career (1998-2008) at PMJ automec Oyj (later named Cencorp Oyj), where he advanced from Product Development Manager all the way to Managing Director. As Regional Director for a technical wholesaler (B & B TOOLS AB, 2009-2011) Suutarinen was responsible for 10 branch offices and approx. €40M turnover. Jouni's strengths are managing large and complex issues, strong technological expertise, new business development and strong marketing grasp in everything he does.
https://fi.linkedin.com/in/jounisuutarinen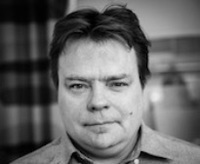 Pekka Kettunen
CPO, M.Sc.Eng., b.1966
BiiSafe's co-founder and Head of Product Development since the company's founding. Founded his first company while being a student at the Tampere University of Technology. Kettunen has worked for several technology companies with development tasks and has more than 20 years of R&D experience in automation, software and electronics. His past jobs include e.g. Development Manager at MoveRoll Oy (2009-2012), Vice President, R&D - Cencorp Oyj (2006-2009), Manager, R&D - Singulase Oy (2005-2006), Director, Technology – PMJ automec Oyj (2004-2005), Product Manager, SW Products - PMJ automec Oyj (2003 - 2004), Manager, R & D - PMJ automec Oyj (1995-2002).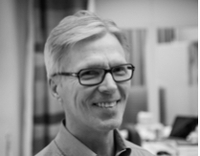 Seppo Ruotsalainen
Chairman of the Board, Licentiate in Technology, b. 1954
Chairman of the Board at BiiSafe, nowadays works as a professional board member, investor and strategic advisor to several technology and software companies. Seppo has over 35 years of experience with international companies in the ICT sector. He has previously worked as Managing Director at Tekla Oyj (1998-2003), Deputy Director at F-Secure Oyj (2008-2009) and Oy LM Ericsson Ab (1994-1998), and as Sales Director at Hewlett Packard (1982-1993), as well as a member of the Board of Directors/Chairman at Anilinker Oy, Commit Oy, Fountain Park Oy, AtBusiness Communication Oy, 3StepIT Group Oy and Forte Netservices Oy. He is member of Board Professionals Association (Finland) and FIBAN ​​(Finnish Business Angels Network) - Finnish Private Investors Association, as well as Finnish Software Entrepreneurs Association and a member of the Information Technology Association.
https://fi.linkedin.com/in/sepporuotsalainenviabilefi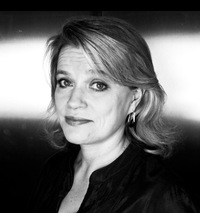 Maria Falcken
Board member, Senior Advisor, MBA, b. 1965
Maria Falcken offers strong marketing expertise as a board member and Senior Advisor to the board of directors. Maria is determined and practical strategist who is capable to combine strategic marketing planning with business targets. Maria has strong experience in international marketing management and strategic planning. She is experienced board member and also founder and partner of the marketing agency Kaleidoscope Helsinki Ltd. Maria has worked in e.g.: 358 Ltd, Bob Helsinki Ltd, Fonecta Ltd, DDB Helsinki Ltd and Nike Finland Ltd.
https://fi.linkedin.com/in/mariafalcken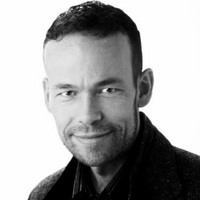 Marko Katro
Sales director
Mr. Katro has a strong background in sales management and development, B2B sales and partner sales. He has over 15 years of international experience from e.g. Oracle, SysOpen (Digia) and Micro Focus International.
https://fi.linkedin.com/in/markokatro
Risks
Risks
Unlisted growth companies are high-risk investments. Making a high-risk investment involves risks, for example the risk of losing your investment, lack of liquidity, irregular or rare dividends and dilution of your stake. Please study this risk warning before making a high-risk investment.
It is recommended that you familiarize yourself with the investment target of your choice, reduce risks by investing in several investment targets and balance your investment portfolio with more liquid investments. We also advise you to pay attention to the Target Company specific risk descriptions, which you will find included in the pitch materials.
Attached to the pitch there is a creditworthiness report that may be relevant for the investment decision
The company's stage of development and the general risk of investing in a growth company
The company is a growth company in a start-up stage, with considerable investment risks which, if realised, can cause the investor to lose the investment wholly or in part. The company does not yet have any significant turnover nor operating result, instead its value is largely based on future expectations, which may not be realised.
Competitors and technology
At the moment, direct competitors are small or medium-sized start-up companies. Several products are functionally significantly more limited or only on development stage.
Loss of key personnel
Start-up company staff size is typically small relative to more established companies, and key personnel know-how and experience are in terms of business development significant factors to a start-up company. A key person falling ill or getting injured or leaving can negatively affect the company's operations.
Risks associated with the production and delivery of service
Manufacturing of BiiSafe Buddy product's electronics, metal parts, and plastic parts, as well as product assembly involve risks. BiiSafe has sought to duplicate suppliers for critical parts and production processes in order to reduce risks, but the risks cannot be completely removed.
The industry and the market
If the industry or the market faces factors altering the business or competitive conditions, these may have an impact on free competition in the industry and the development of the company's own operations. Such factors may be, for example, changes in the regulatory or technological standards.
General economic and social risks
Risk related to the operating environment, such as national and international political, financial and environmental risks, if realised, may affect the company's business opportunities.
Risk related to the company's shares and the Offering
The price formation of the company's shares is not necessarily reliable, and the investors cannot necessarily sell the Company's shares when they wish or at all. The Company's shares would not in this case have a market. The Company also does not have a direct, legislative duty to inform the shareholders.
Limitations to the rights of the owners of the Shares
The company's Articles of Association include a redemption clause. According to the redemption clause, an owner of series A shares and the company has the right to redeem to a new shareholder share transferred from elsewhere than the company. The company's Articles of Association also contain a clause which states that the acquisition of shares by assignment requires consent from the company. The Board decides on the consent. The investor agrees not to demand a share certificate for series A shares.
Risks are addressed in more detail in the part "Risk Factors" in the investment memorandum.