HUONE- Finnish Innovation to the world
First in the world, HUONE is a hotel that only offers meeting rooms. After its 3 years of startup success in Helsinki, this Finnish innovation is expanding to the top 10 Meeting Cities in the world, starting from Singapore.
This content is also available in
Finnish
Our story
Our story
The story of HUONE started with a love story. A Finnish guy from Lapland married a Malaysian village girl. It is no wonder that this Nordic meets Asian diversity has sparked an innovation of its kind. Evon and Jussi Söderlund, the couple-entrepreneurs are young, ambitious, forward-thinking, determined with passionate hearts. 
Evon and Jussi share a love for events and new experiences, they saw how difficult it was to organize events and to bring people together. It was clear for them how the biggest player in the industry (i.e. hotels) offered a poor solution for customers. Little has been done to develop these boring meeting and event facilities. 
After 5 years of careful planning, they sought funding to build their dream, an Events Hotel, the concept they had developed. In 2012 without succeeding in raising equity, they decided put all-in. To sell their own apartment and take on loans to fund building of HUONE. The startup journey has been tough but it has been full of invaluable teachings to shape both the business and the entrepreneurs into revealing diamonds in the rough. 
HUONE made a loss the first year; broke-even the second year and turned profit in its third year, which is when the entrepreneurs immediately expanded HUONE Helsinki unit 3-fold in size. In its fourth year, HUONE is going international, starting from Singapore. 
Today, HUONE has won 6 awards, from the Best Event Venue in Finland to the PwC's Most Valuable Entrepreneur of the year. The remarkable story of HUONE and its founders has been recognized and featured in both the Taivas + Helvetti vol.2 and SISU books. (Links in Finnish)
This concept is now ready to take its first steps going global. Our vision of 2025 is that HUONE will be in all the top 10 Meeting Cities in the world making meetings and events better around the world.
Join the ride, be part of this legend!
*Read Evon's 5 compelling reasons of why you should invest in HUONE.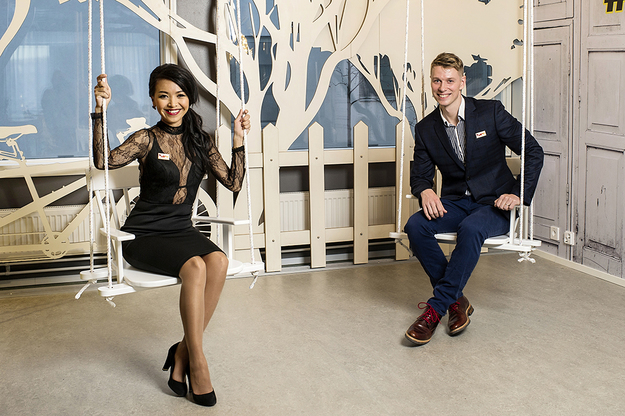 Our business & market situation
Our business & market situation
There are so many meetings & events that feel like a complete waste of time.
The biggest supplier of meeting rooms is hotels, yet their main product is bedrooms. 
The meeting industry is an annual trillion-euro market globally.
No major innovation has been seen in the meeting industry, until now.
 'Just like our guests, who are all different, so are we. Our motto is never stop learning.' say the founders.
HUONE Events Hotel is an exceptional place for B2B meetings & events, a hotel without bedrooms. The Google-office style creative thematic meeting rooms added with on-site event consultants offer a variety of programs, activities, wine & dine with full service. Every meeting is handled individually where the HUONE service create mini frameworks and tools to facilitate the meetings towards customers goals.
HUONE aims to maximize our guests' Return on Meetings and to make meetings around the world worth going to: meaningful, social, creative, fun and memorable. In a way, HUONE is like a getaway co-working space for established companies.
HUONE's niche is to focus on any business meetings / events under 200 people. In today's market, there is no one targeting this niche. We are meeting rooms & venue of the future. 
HUONE's target customers are established businesses ranging from SMEs to MNCs (Multi-national Companies). For every day meetings companies are looking for the easy solution, taking their internal meetings out-of-office for fresh air and new thinking. For bigger events, companies are seeking for creative spaces and memorable experiences instead of same-old hotel ballrooms. HUONE answers to this need directly but also adds value by facilitating customers to new creative ways to approach every event for better outcomes.
The future chain of Event Hotels are more-in-one venues which are built to provide guests a solution to design their meetings. Using HUONE's unique online platform guests can book, design, pay, measure and manage their events. The platform is the first ever to address event needs as a whole from event management to on-site logistics. The platform allows each guest the possibility for networking during events with other guests on-site. For HUONE the platform gathers big data about the global meeting industry, first in the world.
The company's vision is to establish HUONE in all the top 10 Meeting Cities in the world by 2025. Starting from Singapore, then head into Seoul (2018), Berlin, Paris, Barcelona, Brussels, Amsterdam, London, Copenhagen and Tokyo. After that, HUONE is looking to take over the U.S.
Our current situation
In operation for 3,5 years, hosted over 3500 meetings & events.
Ready and profitable business model about to be scaled-up on a global level.
The pilot unit- HUONE Helsinki, located in Jätkäsaari, Helsinki, is a 2200m2 event venue with 12 event rooms, 3 saunas, 3 bars and a terrace.
In its three years start-up operation, the Helsinki pioneer has tripled its turnover to 1,2m€, won 6 awards (e.g. Best Interior Design, Best Event Venue in Finland (twice), Customer Experience) tripled its size (space) and hosted more than 3500 events. Its key clients are from established companies in all sectors including Banking, Tech, Insurance, Medical, Consultancy etc. and it is continuing to host a pool of high-profiled loyal customers with service excellence.
As a result, HUONE Helsinki has become a trendsetter for the event industry locally. Today, HUONE is heading international with a franchising concept in development.
Company Structure
Söderlund International Oy is the mother company holding 100% ownership of HUONE Helsinki Oy. In addition, it owns 70% of HUONE Singapore Pte Ltd. with a Singaporean entrepreneur, Joewin Tan, owning 30%. The mother company holds the rights to the HUONE concept, international trademarks (Finland, Australia, China, European Union, Korea, Singapore), brand, operation manual, online assets as well as other IPR. The HUONE franchising rights for both S.Korea and Japan have been obtained by an investor for the establishment of HUONE Korea in 2018. The HUONE internatianal expansion model will be a mixture of co-ownership and franchising, depending on the markets. 
Made in Finland
HUONE is entering the international market with its Finnish identity. The mother company intends to stay in Finland. Despite the small market size for MICE, the founders treasure the highly educated talents, innovativeness, as well and the SISU identity of their Finnish story.
It is no surprise that, the internationalization also aims to bring Finnish designs and brands to the global scene. Finnish brands like Framery and Kyrö Distillery are already on board the voyage. A hint of Finnish cuisine will also be introduced in all units of the HUONE chain.
The first unit abroad, Singapore is being planned and built at this very moment. Singapore is the no.1 meeting city in the world for the 6th consecutive year. Market research conducted in Singapore in April of 2016 has proven high interest and demand for the HUONE concept. Centrally located in a high profile area, HUONE Singapore is to be opened by February 2017. (Join one of our Invesdor events to find out more)
The internationalization plan of HUONE has received substantial support from both the Finnish Funding Agency for Innovation (Tekes) and Finnvera (Finnish state-owned financing company). The scaling of the HUONE concept will start in 2018 to the Top 10 Meeting Cities in the world.
Our Purpose is to give back.
HUONE is all about people. We believe in happy employees equal happy guests. It is HUONE's mission to deliver service excellence through providing a great place to work. The founders and the current owners are strong supporters of the give back culture. HUONE has made a strong pledge to support children's welfare. Since 2015 HUONE has been supporting 10 children around the world and 1-5% of HUONE's net profit is being donated to charity every year.
HUONE Owners Club
For owners owning 5 shares or more, you immediately enjoy privileges in all HUONE units in the world: 
Invitations to a 3 days planned owners' trip (with special programmes) to visit the launching of every unit around the world. The 1st trip is to Singapore in February 2017.
Unlimited* member-access to HUONE to use as a co-working space. Travel around the world and stop by in your HUONE, enjoy complimentary hot beverages, charge your equipment and relax. *based on availability.
We will organize special owners club events in local HUONE units everywhere. As a member you will get to contribute to HUONE's development as well as enjoy the evenings and to connect with us and other owners.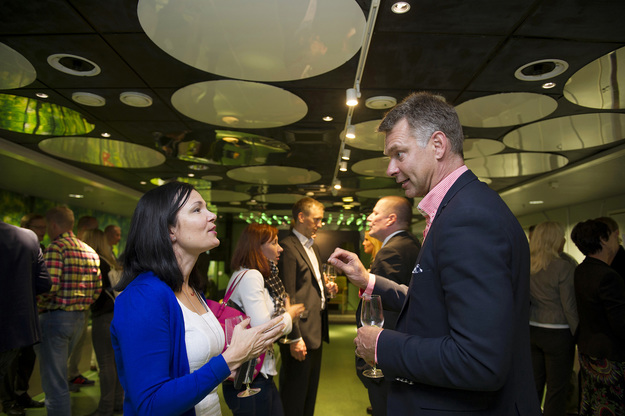 Our team
Our team
Söderlund International Oy has a very simple board structure:
Evon Söderlund (Chairman)
Jussi Söderlund
Juuso Kokko
Elina Koivumäki
The mother company (Söderlund International Oy) is managed by 3 individuals: Evon, Jussi and Emilia. It's main role is to develop the HUONE concept, expansion, legal, marketing, global sales, quality assurance as well as trainings.
HUONE Helsinki is an individual unit with 10 employees who run the daily operations on site.
HUONE Singapore (to be opened in Feb 2017) is led by CEO Joewin Tan with approx. 15 employees on site. 
Risks
Risks
Unlisted growth companies are high-risk investments. Making a high-risk investment involves risks, for example the risk of losing your investment, lack of liquidity, irregular or rare dividends and dilution of your stake. Please study this risk warning before making a high-risk investment.
It is recommended that you familiarize yourself with the investment target of your choice, reduce risks by investing in several investment targets and balance your investment portfolio with more liquid investments. We also advise you to pay attention to the Target Company specific risk descriptions, which you will find included in the pitch materials.
Attached to the pitch there is a creditworthiness report that may be relevant for the investment decision
Unlike many others, the hospitality industry is a long-term investment. In this case, heavy start-up capital is needed in the beginning for building the physical space, which poses a risk factor if the business fails to take off. Another factor, location, must be chosen carefully or it may pose as a risk for the success of the business.
Being a brand new concept, HUONE faces challenges in introducing an unknown concept to the market. A risk that cannot be overlooked. On the other hand, HUONE also holds a unique pioneer's advantage over future competitors as it is the founder of the Events Hotel concept.
A service concept is always susceptible for copying and cannot be protected by patents. Hotels will toughen their competition in the upcoming years. Due to their key focus on bedrooms and food and beverage operations we believe HUONE will always be ahead in the game with our niche.
Opening new units globally always poses a risk of maintaining the high standard and quality of the concept. HUONE will keep developing the mother company's management team and an active role within the franchisee units to maintain the service and quality level of the brand and our values. Resources for coaching and trainings will be made available to the franchisees.
For the above-mentioned reasons (know-how, high investment in the beginning) choosing the right location requires in-depth knowledge of each market where HUONE decide to enter. This is why we choose the franchising model with a local entrepreneur partnership.