Invesdor strengthens its international presence
Invesdor, the largest equity crowdfunding platform in the Nordic region, helps Nordic and British growth companies reach international investors. The crowdfunding market is forecasted to grow strongly, and we want to secure our lead.
Invesdor's largest external investor, Taaleri Oyj has decided to substantially increase its ownership of Invesdor during the hidden phase of this offering, bringing its ownership of Invesdor to above 10%.
Our story
Our story
Invesdor is a fintech pioneer from Finland. We innovate new ways for companies to raise funding throughout the Nordic and UK markets. Our goal is to become the best cross-border equity and debt crowdfunding platform in Europe. We enable companies to raise funding from both domestic and international investors while presenting investors with investment opportunities in Nordic and UK-based growth companies.
Founded in 2012 in Helsinki, Finland as an equity crowdfunding platform, Invesdor has grown into the leading licenced Nordic player in the crowdfunding and digital fundraising environment (refer to presentation attached). Since 2012, we have expanded our services to international markets as well as new asset classes. With over 57 successful funding rounds and more than 13.5 million euros invested in our client companies, we have established ourselves as one of the most reliable service providers of our industry in Europe. 
The year 2015 marked an important milestone for Invesdor: we received a Europe-wide MiFID investment firm licence, launched the crowdbond product and started our internationalization processes in the United Kingdom, Norway and Denmark. The licence enables us to serve any company within the European Economic Area. We have proven the quality of our service and technology and successfully entered international markets attracting foreign companies and investors. 
Our success relies on the work of our 18-people strong international team headquartered in Helsinki. The work in our home market has taught us the best practices in serving growth companies in need of funding. The next milestone for Invesdor is to cement its presence in selected markets by strengthening international sales and marketing. We are now ready to take the next step and scale our operations into an EBITDA positive company.
Our vision is to become the leading next-generation financial service provider for investors and private growth companies. Our mission is to enable success for investors and growth companies through a cross-border funding ecosystem. The values we abide by when doing this are transparency, honesty and innovativeness in all our activities.
Here is a selection of other videos about Invesdor to illustrate our story further:
Our pitch video from last year
Lasse Mäkelä at Crowdfinders Live 2015
Our business & market situation
Our business & market situation
Invesdor has a proven track record of successful equity and debt crowdfunding cases. We have positioned ourselves to become the leader in cross-border equity crowdfunding in Europe. 
Invesdor is the biggest equity crowdfunding player in the Nordic countries and the only platform providing a fully integrated service for both companies and investors. Through our service, entrepreneurs can focus on raising funding with our tested processes and tools while we handle the legal and compliance issues, the authentication of investors, the transfer of funds and the steps to close the round and register the new shares issued.
Our competitive advantage relies not only on the quality of our network and the breadth of our marketing and sales but also on carefully planned regulatory and technological strategies. We believe that the intelligent fit between our business and the regulatory and technological strategies gives us an unmatched value proposition in the market. 
Expansion and market penetration
Our international team has worked seamlessly in different countries and has built a network of highly valuable partnerships across Finland, Norway, Denmark and the United Kingdom. Our approach relies on a lean market penetration strategy and collaboration with both institutional and commercial partners. We have established a network of finders – local consultants scouting the market for suitable client companies – in all the countries we have entered allowing us to reach potential clients in several industries and geographies. 
We have also had great help from our 245 shareholders from 22 different countries. They want to assist the company they own, and we welcome their ideas and support with open arms.
Our Europe-wide MiFID investment firm licence is the cornerstone of our internationalization. We strongly believe in the need for a regulated equity crowdfunding market. All major European players in the industry are regulated platforms relying on local legislation, whereas we have selected a wider regulatory framework. Thanks to our MiFID license, we operate on a pan-European level reaching a cross-border market which is not accessible to our competitors. We have notified our licence to almost all EEA countries, and are thus allowed to offer our services in all of them.
Technology
Invesdor's platform is highly flexible and able to adapt to a new market from day one. Furthermore, the platform supports a large selection of local payment methods, handles multiple currencies and enables an automatic authentication and KYC (know your customer) process. Our platform also includes automated anti-terrorism and anti-money laundering processes which are required of regulated service providers. These features provide enterpreneurs with sufficient confidence to accept international investors and enable Invesdor to process investments in a scalable way.
Our technology works for all businesses from startups to listed firms. Indeed, we have helped a wide variety of companies from several different industries during their equity or bond offerings. We have put a lot of effort in analyzing our client companies and divided them in four main categories. Our selected categories are based on the stage in the company life cycle and the kind of investments the company attracts:
Seed stage: Pre-revenue or early revenue companies that are raising funding to get their business off the ground. These companies usually attract industry angels and investments from the company's networks. Partnerships and cooperation with various angel networks and accelerator programmes are crucial in this category.
Early stage: Companies with turnover between 100K and 500K euros. These companies have already initially validated their product and are now expanding, usually in international markets. This category often attracts individual investors looking to diversify their portfolios and angels from the industry. Partnerships with angel networks, family offices and innovative fund managers are crucial in this category.
Growth stage: These companies have been operating for some years and have a solid business model. Often clients in this stage are planning to join a public marketplace (e.g. Nasdaq First North or AIM in London) in the next months/year. They raise funding to strengthen their balance sheets and to increase the amount of shareholders before entering the public markets. Investors in these companies are looking for pre-IPO access or early opportunities on companies who are planning to take next steps in their development. Partnerships with family offices and innovative fund managers are crucial in this category.
IPO stage: We entered the IPO market already with Ahola Transport's offering in 2015 and completed the first offering on the Nasdaq Helsinki main market, Siili Solutions Plc, in April 2016. In these offerings Invesdor acts as a subscription channel mainly for retail investors, but can also be the subscription channel for institutional investors. We do not see ourselves as a main organizer in IPOs, instead cooperating with independent organizers. Invesdor has a strong value proposition in taking the IPO retail channel sales to the next level, as our platform makes it possible to reach investors who are not reached with traditional channels. We expect to see more of these rounds in the future as increasing numbers of listing companies and IPO organizers start seeing the value in a large new retail channel. Partnerships with fund managers and wealth management companies are crucial in this category.
Our value proposition
As a full-service platform we focus on providing value for both our client companies and the investors wishing to invest in our client companies. We are building a state-of-the-art platform able to service companies in a scalable way while providing investors with an easy service for investing in interesting growth companies. 
Our offering for companies: 
Equity offering: The client company issues new shares, thus selling ownership in exchange for funding. A useful option for growth companies and ones who seek to grow their network, gain more shareholders and cultivate brand ambassadors. 
Bond offering: The client company issues bonds, thus borrowing money from investors and paying them interest biannually. At the end of the loan period, the original loan is also paid back. Our bonds are generally structured as transferable securities, which can be traded in the secondary market. Bond offerings are suitable for more established, profitable companies.
Invesdor Services: Invesdor Services offers a variety of standardized service packages to support client companies during their funding rounds. The Services unit offers marketing campaign consultancy to support the company in outlining the funding round; investment presentation consultancy to allow the company to highlight the unique selling points of the round; Ownersportal, a shareholder and bondholder management tool to ease post-round communication, coupon interest payments on bonds and secondary market listing services (in cooperation with our partners) for shares. 
Our offering for investors: 
Invesdor platform: the core of our value proposition is the easy and transparent tool to invest in shares or bonds of private and public companies
Invesdor Ownersportal: an easy to use shareholder management tool for businesses, and a way for investors to keep track of their unlisted investments
Secondary market partnership: cooperation where our partners provide a marketplace thus enabling liquidity for shares and bonds issued via Invesdor.
Our position in different markets
Finland
Finland was our first market and the country where we enjoy the strongest brand and positioning. With over 3,000 prospects screened and more than 130 signed customers Finland currently represents our strongest market. 
We have established a strong network of partners in Finland including KPMG; Finnish Business Angel Network, FiBAN; Legal firms, such as Fondia and Wealth management companies, such as Taaleri, as well as several incubators and accelerators. We have passed several important milestones in Finland and proved our ability to execute both equity and debt rounds in all our client categories. 
United Kingdom
The United Kingdom is the biggest equity crowdfunding market in Europe and represents an important milestone for our expansion strategy. We are targeting companies looking to reach international investors, and investors looking to get a deal-flow of Nordic growth companies. The UK is also an important market for many Nordic growth companies, and they are actively looking to engage the UK investor community.
With an active pipeline of over 100 prospective clients, 6 signed contracts and 5 finders secured, we now intend to further cement our presence in the UK. We have actively marketed Invesdor in several events both as participants and speakers and secured several institutional partnerships e.g. UK Business Angel Association, UK Crowdfunding Association, Innovate Finance and Grant Thornton. Invesdor is also the international partner for a 100 million pound initiative for UK scaleups "Race to Scale" run by Crowdfinders along with the biggest players of the industry.
Norway
We recently entered the Norwegian market and already closed our first succcessful Norwegian round for an insurance tech company, Cloud Solutions AS. Equity crowdfunding is a new phenomenon in Norway, and Invesdor is the first licensed player on the market. Driven by falling oil prices, the Norwegian growth company ecosystem is currently developing at a fast pace. The focus of activities is on educating both enterpreneurs and investors on the opportunities of equity crowdfunding. We have so far secured cooperation with several growth company ecosystem players e.g. fintech accelerator Fintech Mundi, Nordic Crowdfunding Alliance and the organizers of TechLive and Oslo Fintech network. We are constantly building our finder network and increasing our target company pipeline.
Denmark
Our latest market entry. We started operations in Denmark in March 2016 with our first event targeted to companies, two signed finders and a solid pipeline of client companies and potential partners. 
Due to local regulations we are kick-starting operations in the Danish market by focusing solely on AS companies. AS companies are typically more established players than "Seed" stage firms, and fall within our "Early" and "Growth" categories.
The crowdfunding market 
While market data is lacking due to the young age of the industry, the concensus is that crowdfunding is growing very fast, as shown by Massolution's 2015 crowdfunding and the University of Cambridge and EY alternative finance report.
Equity is but one segment in the crowdfunding industry whose total volume forecasted to reach a massive 34.4 billion US dollars in 2015. Equity's share of this pie was forecasted by Massolution as USD 2.56 Bn while various types of lending represented 25.1 Bn. Unfortunately there is no reliable data on peer-to-business lending, which is the category Invesdors' bond product falls under. Equity crowdfunding grew by 182% from 2013 to 2014, and was forecasted to grow by 129% from 2014 to 2015, making it the fastest growing crowdfunding segment. As far as European equity crowdfunding volumes, Massolution reported the 2014 European equity crowdfunding volumes as USD 177.5 M, while the EY and University of Cambridge alternative finance report estimated the volume as USD 193.56 M. 
Europe is one of the more interesting areas for the equity segment as equity crowdfunding has stirred industry and regulatory attention and become an important contributor in the SME financial environment. The European Commission has expressed a great interest in the topic and has been working to ease the regulation to favour cross-border investments. Massolution forecasted a growth rate of 98.6% and a total value of 6.48 billion euros for all European crowdfunding for 2015, but no rates specific to equity crowdfunding were estimated.
Currently, each country within the European Union has a different approach to the topic. However, the trend is to move towards a harmonized regulation of the industry. The main question is when will this happen. All major European crowdfunding platforms operate under local financial regulations and, more interestingly, new platforms are being founded following this path. 
We have chosen the Nordic markets as they host many of the most exciting growth company hubs globally. Although Nordics only represent 2% of global GDP, they have 10% of global exists. Within Europe, the Nordic markets represent over half of the exits in the last 10 years. Non-Nordic investors have been underrepresented in the deals, and one of our aims is to open Nordic deal flow to investors worldwide.
The UK represents the largest and most vibrant European market for growth companies, investments and crowdfunding and we simply need to be there. The UK is also the target market for many Nordic growth companies. Our short-term strategy is to build a bridge between the Nordic and London growth company hubs and to facilitate cross-border investments both ways. In the longer term, we are looking into entering other markets.
Competitive landscape
In 2015 in the UK, investments through equity crowdfunding platforms became the dominant investor type in seed-investing, surpassing angel and VC investments. On the British market we face competition from more established players. However, due to the regulatory constraints, we are the only platform that can accept international investments in that market. This competitive advantage, together with a more human-to-human on-boarding process for client companies enables us to position ourselves as well-regarded professional players in the largest equity crowdfunding market in Europe.
The competition in the Nordic markets is of a different nature. We enjoy the largest market share in the Nordics (refer to the presentation attached) and are widely regarded as the leading professional equity crowdfunding player in the region. 
We are currently dominant in our home market of Finland. Finland is about to enact a bespoke law on crowdfunding, entering into force on July 1st, 2016. As we are a MiFID licensed investment firm, the new law will not affect us directly. National legislation does not provide a passport to offer services cross-border, which is pivotal in Invesdor's strategy. With an investment firm status, we may opt in for the regulatory eases provided by the new law in basic crowdfunding, e.g. the temporarily risen prospectus threshold of 5 million euros. The law will provide clearer rules for crowdfunding and pave the way for competition. However, competitors with the limited authorisations are also able to work in limited ways.
We are also the first fully licensed equity crowdfunding service in Norway and Denmark. In these countries our main challenge is to educate the market and to build trust with potential target companies and investors.
We have not fully entered Sweden yet, and we are monitoring possible changes in the regulatory landscape before entering. The main barrier for us entering the market has been the lack of a national guidance in Sweden with regards to crowdfunding. We therefore welcomed the recent consultation on crowdfunding in Sweden which confirmed our view on regulations in Sweden. The Swedish financial supervisory authority, Finansinspektionen has clarified that it is currently only possible for public companies (min. share capital of SEK 500,000) to crowdfund in Sweden. We will therefore focus on public companies only, until a new law is passed for private companies.
Banks enter the fray
Year 2016 has also marked the entrance of traditional finance players in the crowdfunding space. Nordea Bank announced that it will launch its own equity crowdfunding platform in Finland during the summer of 2016, Rabobank has announced its crowdfunding focus in the Netherlands and Sparebank 1 in Norway has announced its own crowdfunding initiative.
We are extremely happy that established financial institutions are following our lead to investment crowdfunding. This is a clear sign that we have been doing the right things from the beginning, and the entrance of these established players validates the market opportunity even further. As an independent and agile player with a vast experience in successful campaigns, we are ready to move on to the next phase.
Why should you invest in Invesdor? 
Crowdfunding is a massively growing market
We are a pioneer in the crowdfunding industry and the leader in our home market
We are an honest and ethical player in this industry
We know cross-border crowdfunding the best and we are ready for scaling
Larger banks have validated the market in which we are in a leading position
The consolidation game is starting and we are well positioned for it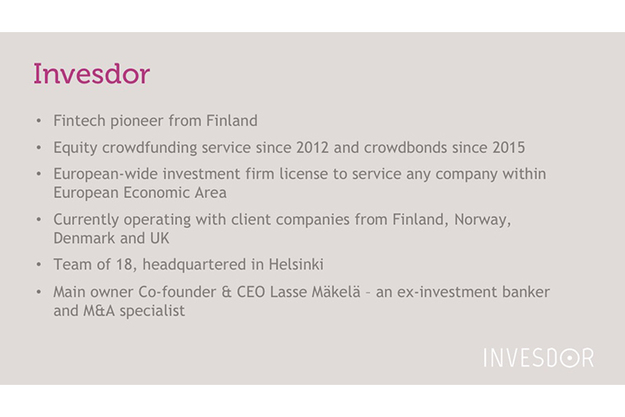 Our team
Our team
Our 18 people strong team is headquartered in Helsinki but has a strong international reach. The unique mix of expertise and backgrounds represents a strong asset for Invesdor and its company culture. Out of our 18 strong team, 13 are on full payroll, we have an intern and we have four people working for us on consulting bases.
The board of directors has an extensive background in international finance, investment banking, law, marketing and sales and it brings its strong networks to the help of our target companies. 
You can find more information about our team members and their roles on our Team page.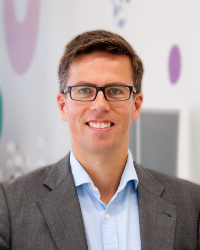 Lasse Mäkelä
CEO
With more than 16 years of experience working in finance, banking and building businesses, Lasse brings solid financial and capital raising experience to Invesdor. Beginning his career as an investment banker in London (Merrill Lynch), Lasse was involved in various capital raising initiatives, stock exchange listings and company mergers and acquisitions. From Merrill Lynch, Lasse moved on to became a partner in Icecapital Securities (Helsinki) specialising in capital raising and acquisition projects. After eight years in investment banking, Lasse moved to KONE Corporation, where he was responsible for company acquisitions and alliances. Recently Lasse was part of Consti Group and Corbel Holding's management groups, with responsibilities for acquisitions, finance and business development. Lasse has a BSc from the Cass Business School (City University, London) and an Executive MBA from Helsinki School of Economics.
http://fi.linkedin.com/in/lassemakela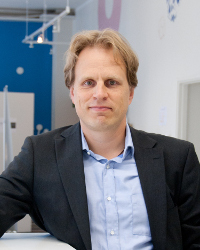 Tero Weckroth
Chairman of the Board
With more than 17 years of working in financial and pharmaceutical industries and as a start-up entrepreneur, Tero brings international networks and experience to Invesdor. Tero is also a board member of European Crowdfunding Network. Tero began his career at Serono, a Swiss biotech company, where he worked in R&D and marketing. He joined the Nordic investment banking arm of ABN AMRO in 2000 and spent 11 years in equity brokerage business, a career that took him to London and Zurich. He spent the years 2003–2011 mostly abroad. After moving back to Helsinki with his family in 2011, he has focused on grassroots level work with Finnish start-ups in life science and financial sectors. Tero has extensive experience of equity brokerage, equity capital markets, M&A and start-up finance. Tero has a MSc in Pharmacy from University of Helsinki and an MBA from Helsinki School of Business Administration.
http://fi.linkedin.com/pub/tero-weckroth/0/27/5b9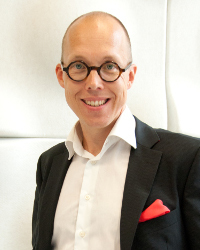 Timo Lappi
Board Member
Timo is a legal counsel to high growth companies, business angels and private equity investors on areas including financing rounds, transactions, corporate law and IPR. In 2006, after having worked for several years as a lawyer specialising in technology companies, equity investments and corporate acquisitions, Timo joined Fondia, a start-up company offering a new approach to corporate legal services. Timo is also a board member to several startup and growth companies and acts as the Chairman of the Boardman 2020, a network which supports Finnish startups and the development of a pro-business culture in Finland. Timo combined legal studies at the Helsinki University (LLM) with business studies at Helsinki School of Economics and Business Administration (BSc (Econ)).
http://fi.linkedin.com/in/tlappi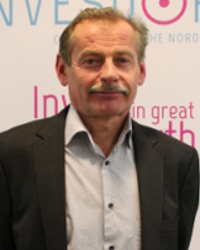 Teuvo Rintamäki
Board Member
Teuvo graduated with an MSc (econ.) and began his career in accounting at KONE. He advanced within the organization to become CFO of KONE's crane division. Later on he was also the area director for Konecranes Plc's Western European operations and CFO of Konecranes. During his career, Rintamäki has been nominated i.a. as the sixth best Nordic CFO by the IR Nordic Markets study in 2006. Since 2008 he has been an independent investor and advisor. In addition to Invesdor, Rintamäki is also a member of the board at Etteplan Oyj, TM Voima Oy and LeaseGreen Oy.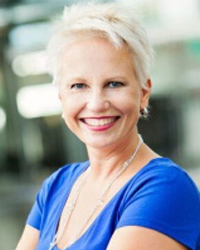 Susanna Paloheimo
Board Member
Susanna's focus is in digitalization and change management, communications and marketing. She has consulted and given advice to several of the world's and Finland's biggest brands and companies since 1996. Her specialties are the possibilities digitalization offers to business, executing big change projects, crisis communications in the social media era, growing sales via marketing and PR - best when combined with corporate communications - and developing companies' marketing, communications and reputation strategies. Susanna sold her first company, Taitomylly, to Zeeland in June 2013. Today she works as a Director of Customer Experience and Brand at Fredman Group.
https://fi.linkedin.com/in/spaloheimo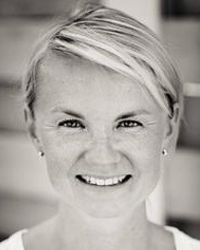 Hanna-Leena Back
COO
Hanna-Leena brings the Invesdor team over 15 years of experience in business development and marketing both from corporate and startup worlds. Hanna-Leena started her career in management consulting at Vectia, working 5 years with clients across industries in marketing and customer strategy, service design and account management. She then worked in service design and customer loyalty programs at Tallink Silja, the leading cruise and passenger transport provider in the Baltic Sea. Travel industry was followed with 5 years at a global pharmaceutical company Pfizer where she was responsible for business development in several innovative remote-service and technology initiatives and was responsible for implementing digital remote sales tools across Europe. Lastly, Hanna-Leena played a key role in growing a health-tech startup Wellmo from seed stage to international growth track. She continues to act as an external advisor to Wellmo. Hanna-Leena has Msc. in Economics and Business Administration from Helsinki School of Economics.
https://fi.linkedin.com/in/hannaleenaback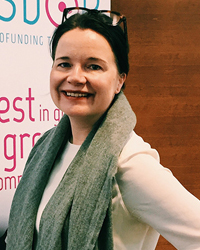 Johanna Palin
CLO
Johanna has a very strong regulatory background. Prior to joining Invesdor, she was in charge of many relevant EU and Finnish capital markets legal dossiers for ten years as a financial markets lobbyist. Since the financial crisis of 2008, it has been a regulatory avalanche. She knows inside out MiFiD, the upcoming MiFID II and the crowdfunding initiative in Finland, to name a few. Johanna is also familiar with the new EU Capital Markets Union agenda, which is all about the SME finance. Her expertise covers bond regulation. She has a wide European and Nordic network having cooperated intensely on both levels in lobbying. Before becoming a lobbyist, she worked for a while in Nokia Head Office and before that at Castrén & Snellman, a major Finnish law firm.
https://fi.linkedin.com/in/johanna-palin-2520519
Petteri Kääpä
CTO
As our CTO, Petteri is the heart and soul of everything tech at Invesdor. Entrepreneurship has always appealed to Petteri. Indeed, he found his first company, an ice cream stand, at the age of 16. After graduating from high school, Petteri moved on to the working life and hasn't looked back since. Petteri has 12 years of programming experience of which seven years as full-time. He has worked as a freelance programmer for i.a. Activeark, NSN, and Yleisradio. In addition to entrepreneurship, Petteri values open knowledge, transparency, and the right to privacy. His hobbies include open source, outdoors life with his dog, and the club culture.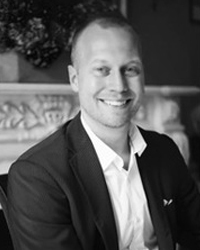 Henrik Ottosson
Head of UK
Henrik Ottosson is based in London where he has lived and worked for the last 20 years. He has a background in investment banking and global markets where he has worked in various roles as Managing Director in Global Markets. During his career in London he has worked at Credit Suisse, Royal Bank of Scotland and Société Générale. His experience ranges from capital markets, equities and fixed income to alternative finance. He is a frequent speaker at conferences as an industry expert on crowdfunding, collaborative economy and alternative finance and represents Invesdor at the UK Crowdfunding Association and UK British Angel Association. He has a long track-record in building and setting up businesses for financial institutions and is in charge of building and expanding Invesdor's branch in the UK. He is also passionate about financial consumer education and is the founder and Chairman of Iksplein - a financial EdTech platform looking to help consumer improve their financial literacy. He graduated from Cass Business School 1998, London, with a first class honours degree in Banking and International Finance.
Risks
Risks
Unlisted growth companies are high-risk investments. Making a high-risk investment involves risks, for example the risk of losing your investment, lack of liquidity, irregular or rare dividends and dilution of your stake. Please study this risk warning before making a high-risk investment.
It is recommended that you familiarize yourself with the investment target of your choice, reduce risks by investing in several investment targets and balance your investment portfolio with more liquid investments. We also advise you to pay attention to the Target Company specific risk descriptions, which you will find included in the pitch materials.
Attached to the pitch there is a creditworthiness report that may be relevant for the investment decision
Macroeconomic risks: 
Growth financing can be correlated with the macroeconomic environment of our area of operation. Sudden changes in the economic conditions in Europe could impact the business. The current state of the financial market and increasing volume of the regulation could complicate companies' possibilities to get funding and increase the costs of capital. For Invesdor, growth companies are a vital target group and radical changes in their economic states or future plans could have an impact on the demand of Invesdor's services. Brexit, although not an Invesdor-specific risk, might affect Invesdor along other operators. Should Britain exit the EU, it would likely still remain in the European Economic Area. With the MiFID license, Invesdor is able to offer investment services within the EEA, so the effect would not be direct. General uncertainty caused by eventual Brexit would affect all players in continental Europe as well as in the UK.
Operational risks: 
Incumbent financial institutions and new challengers can create competition risk for the company. Invesdor continuously focuses on improving its positioning and delivering top quality service to its client to increase their loyalty and ensuring its overall good reputation in the market. 
Operations may not succeed as planned. Invesdor's expansion requires high-quality execution, successful recruitments and good timing. Invesdor must continuously try to enhance its service and products while maintaining transparency and high-quality for its customers. It is not guaranteed that Invesdor will succeed in its pricing, market positioning or product offering which may affect Invesdor's business.
Liquidity risk: 
Invesdor will most likely seek future funding to support its growth rate and continue its expansion and service diversification. Further liquidity will be needed and the board is continuously working on sourcing the best possible means of funding. There is no guarantee that fundraising will be successful.  
If fundraising is not successful, Invesdor will need to find alternative methods or options to support its growth rate.
Regulatory risk: 
Alternative finance is an industry evolving quickly. Several regulators are working on regulatory frameworks for their local crowdfunding platforms. Thanks to the MiFID license, Invesdor has solved this issue and can operate on a larger scale. But it is possible that new and less thorough regulation emerges, enabling new competitors to operate with a lighter administrative burden and a lower burn rate. 
Invesdor operates in highly competitive and heavily regulated financial markets. The regulatory scene has been under rapid changes after the legislators noted that SMEs need alternative and leaner funding options to boost their business. Invesdor will always try to enhance the customer experience and find better solutions for its clients within the current regulatory scheme. Changes in regulation might increase Invesdor's compliance costs and have an effect on the company's business.