Established skin care company gearing up for international expansion. Experienced professionals with private and institutional investors. 5 MNOK+ invested in product development and market introduction.
Our story
Our story
There is a need for skin care products targeting men.
Men's skin care is of the fastest moving categories within the personal care segment.
Products need to be developed considering men's preferences for simplicity and function.
Let's set the scene. Where: Bongani Estate, South Africa. Who: our rugged, bearded protagonist, who'd just spent fifty hours awake, driving through the vast reserve, perched on the bonnet of a Land Rover on a rickety jump seat, following the sound beat of fleeing rhino hooves and screeching monkeys through the darkness, hoping to capture them for posterity on his vintage Leica. Why: because adrenaline and adventure is what makes life worth living.
However, exposure, sunlight and stress take their toll on skin, and on this occasion, salvation came in the shape of a little pink jar. And so, like thousands of men before him, Marius was introduced to skincare through his girlfriends' products. While the cream helped heal the surface damage to his skin, he was underwhelmed by the cream's strong perfume and dainty pink packaging.
Marius could not recall seeing a premium skin cream developed specifically for male skin, and immediately decided to create one. He wanted to create a product that captured that essence of refined, modern masculinity. It would be by men, for men, and the kind of product that men would not only want to receive as gifts from their girlfriends, but that they'd actually want to buy for themselves.
Next Marius, a military veteran having served with NATO in former Yugoslavia, realized that this experience, which had taught him the importance of integrity and being prepared for anything, could be transferred to skincare. You're only ever as good as the people and the equipment that's got your back, so make sure you surround yourself with quality.
Back home in his native Norway, Marius Kristiansen teamed up with Castilnano Simoons, a like-minded established designer and visionary of classic style with a rough undertone and clean functionality. Together they conceived of BAD NORWEGIAN, the male skincare and lifestyle brand that endeavors to combine the values often associated with Norway- integrity, honesty, and quality- with a rogue, confident undertone.
On the journey from boy to man, we are inevitably faced with creating our own definitions of masculinity. What are the qualities we wish to associate ourselves with, and how do we live in accordance with these, and by extension, choose the brands that represent them? We have to find our role models, but if we can't, we can define and create them ourselves. Here at BAD NORWEGIAN, we believe that there is no discord between quality and performance, power and integrity, alpha masculinity and caring about yourself and the world around you. You can be whoever you want to be, but you still need powerful skincare.
Our products are composed of the cleanest components and we never add anything unnecessary or potentially harmful. We test on friends, not animals. Our product designs are modern Scandinavian in their clear, confident expressions, and we are never satisfied until our products have obtained the standards our discerning customers have come to expect and appreciate. We're always badass, never half-assed, just like our users.
All grooming products are developed in Norway, focusing on function and premium quality.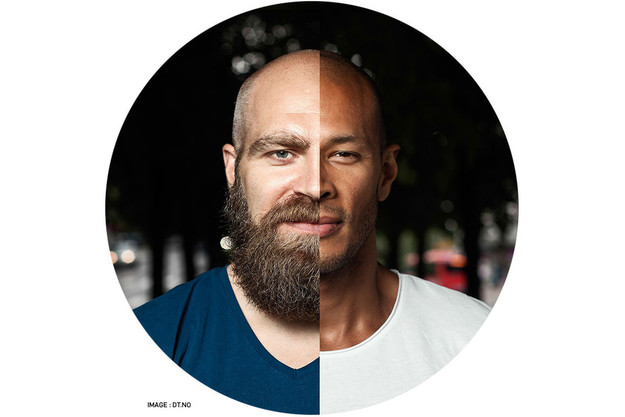 Our business & market situation
Our business & market situation
We have been selling high-end men's skin care through Skin Care professionals, lifestyle stores and eCommerce since 2011.
In 2013 we started selling to perfumeries and tax-free.
In 2015, we signed a deal with Douglas (largest beauty retailer in Europe) and in 2016 we signed a deal with Kicks (largest beauty retailer in Scandinavia).
We have ongoing talks with the Heinemann Group regarding travel retail.
There is a signed distribution agreement for Denmark and Australia, and we sell our products to USA (QVC.com), UK (starting up with Wolf & Badger Q2 2016), as well as to the EU through nelly.com.
Accumulated revenue from sales so far is 1,4 MNOK
Registered trademark in Norway, EU and USA 
According to Euromonitor International industry data, global sales of skin care products reached over US$107 billion in 2013 and sales of hair care products reached US$77 billion. Both industries are predicted to grow by over 20% between 2014 and 2018. Indeed, demand for products that help consumers look their best, whether they are skin care, hair care, cosmetics, fragrances, clothing, footwear or accessories, make personal care and apparel two of the largest and most dynamic industries in the global marketplace.
Men currently account for about 8% of the market in Beauty & Personal care (Total market $450 Bn).  Men have the same physiological need for skin care products as women, but not the same frequency of use:
"While men may be forgiven for skipping mud masks, they are also far less likely than women to use sunscreen - and male skin is certainly no less vulnerable to sun damage than that of women." - Euromonitor Global Consumer Survey Personal Care (2014)
This leads us to the conclusion and foundation of our company: 
There is a need for skin care products targeting men.
Men's skin care is of the fastest moving categories within the personal care segment.
Products need to be developed considering men's preferences for simplicity and function.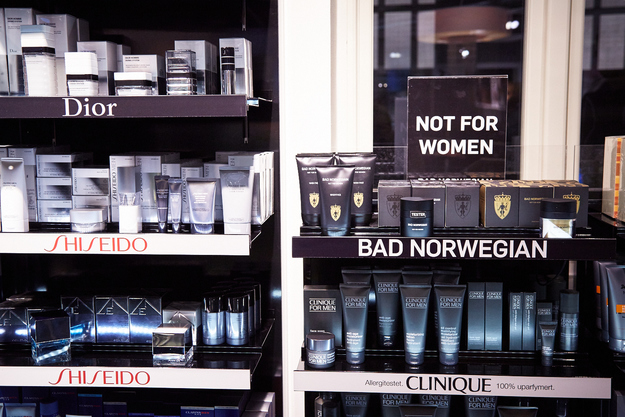 Our team
Our team
Risks
Risks
Unlisted growth companies are high-risk investments. Making a high-risk investment involves risks, for example the risk of losing your investment, lack of liquidity, irregular or rare dividends and dilution of your stake. Please study this risk warning before making a high-risk investment.
It is recommended that you familiarize yourself with the investment target of your choice, reduce risks by investing in several investment targets and balance your investment portfolio with more liquid investments. We also advise you to pay attention to the Target Company specific risk descriptions, which you will find included in the pitch materials.
Attached to the pitch there is a creditworthiness report that may be relevant for the investment decision
Industry risks
Product quality - There is a risk of products causing allergical reactions, being hormone distorting or environmentally damaging. None of our products include ingredients which can be placed in the above categories. This is a proven product which has been sold at professional skin care salons for more than 4 years. Further the existing products have been dermatologically tested as a part of the listing on QVC.com (USA).
Access to distribution - There is a lack of shelfspace in physical distribution and introducing a new brand often require another brand to exit. We have secured contracts with some of the major beauty retailers in Scandinavia and Europe and will focus on supporting these in increasing their turnover in the Men's category.
Competition - There are players trying to capitalize on men and target these. Either major brands, such as Biotherm Homme and Shiseido Men, or small brands targeting men only; Recipe for Men is a Swedish company in the perfumeries sector and Bulldog is a company based in UK towards the supermarkets. Neither of these brands focus on these products as lifestyle products. In either case, the industry will benefit from stronger competition - which in turn will raise awareness towards men's skin care.
Customer acceptance - even though you have a great product and good distribution, the customers might not like the product or repurchase it. Some product types may have different effect on different persons (due to skin type / nutrition regime / lifestyle). So far, we have received only positive feedback regarding our facial products - and they work with most skin types. When we now launch deodorants, we know that this is a product which will not be effective on some people, and we need to communicate clearly that this is not due to product quality, but simply that different people might need different deodorants.
Company specific risks:
Loss of a team member / founder: The founders are still playing an important role in the company and will continue to do so. In case any of the founders were to leave the company, we have all documentation and established contracts filed easily and a competent board of directors  who would seek out a replacement. Our sales manager has a competence and track record it is hard to replace, but all customer data is registered in our CRM system and we are at all times at least two persons who keep track of customers.
Hiring risk: Our next hiring will mainly be within marketing & sales. This is an area where there are normally easy to recruit employees.
Internal conflicts: In the case of internal conflicts, we have board members and advisory board members we would rely on to help mitigate and solve potential conflicts.
Supplier risks: There are not many factories who do contract manufacturing in Norway. We have experienced that one of our contract manufacturing plants closed down due to insolvency. We successfully transferred this production to another manufacturing plant. Today we have 2-3 alternatives if our existing manufacturing plant should cease operations.  
Distribution risks: We have chosen to sell in beauty retailers, professional skin care salons, and travel retail. This leaves the risk of being denied access to the stores at a later stage. We feel that the credibility gain we receive from being present in this type of distribution outweighs the risk involved. We have also started our own e-commerce site to mitigate the risk. 
Solvency risks: As our company is built to be able to serve a global market, there are high start-up costs to develop and produce products at an industrial level. The company has focused on liquidity from day 1 and this has been one of the main reasons why we are still in business after 5 years.