ChargeSync - Plug in, reduce bills, cut emissions
ChargeSync is innovating to cut power bills and emissions by storing and optimising power for household or business consumption.
Our story
Our story
Renewable generation in the form of wind and solar power is becoming cheaper and more prevalent. Wind and solar power are both uncontrollable forms of generation and create a problem for the grid; energy supply and demand are fundamentally mismatched. This problem is growing as more and more wind farms and solar parks are built. The latest advances in storage technology (batteries), together with smart coordination and control provide an elegant and innovative solution to this problem.
At ChargeSync our vision of the future of energy is one where intelligent embedded batteries in our homes and business premises autonomously smooth demand, discharging during more expensive times, and charging during cheaper periods. In this way batteries will act (independent of solar panels) to reduce your electricity bill, make the energy you consume greener, and create a system that better matches power supply with demand.
Having worked in energy trading since 1999, developing algorithms to optimise gas storage and working on embedded power generation from solar sites, I noticed the falling cost of battery capacity due to electric vehicles. With this vision of the future in our minds, ChargeSync was incorporated.
We filed for patent protection for the process of coordinating and optimising embedded batteries in June 2013. This patent is currently pending with no significant obstacles encountered to date.
Since filing our patent we have:
Secured a grant from Innovate UK for up to £150k of match funding, of which we have utilisd £75k to date.
Raised £110k under seed EIS from friends and family investors
Built three proof of concept prototypes
Built an operational optimisation platform under Microsoft Azure
Explored avenues for cooperation with targetted UK energy suppliers
Identified a source of first box revenues
This has all been achieved using privately raised funds, with the management team working full time in other roles, directing the business in their spare time. One of the aims of this raise is to create the ability to pay salaries to the key people in the business, and allow them to focus their efforts on ChargeSync.
Key to these achievements is the team of people we've built along the way. We've brought talented and motivated people into the team to produce our proof of concepts. As well as the direct team (see below) we have a valuable and extensive indirect team of engineers and professionals across the industry who have helped us get to where we are today. I trust the team and our network to deliver the right solution and to deadline.
Energy storage is an exciting and rapidly moving market. We believe that with our unique understanding of IT, the Energy market, and storage optimisation we have identified the right business model to succeed in this space. We believe our centrally controlled and optimised box model is the most commercially viable model in the UK, and that we are lean and agile enough to anticipate and exploit changes in the market as they occur.
Most energy storage businesses today are focussing on solar plus storage solutions. These solutions are likely to increase grid instability, since they are not coordinated with the grids needs and at times will act independently to worsen the balance of supply and demand. Typically our competitors look at household demand, and use batteries to serve home loads. We intend to use market signals at the houshold level to reduce the stress caused by intermittent power production, and uncontrolled power consumption. Our approach (which is the subject of our pending patent) is unique in the market today,
We want to help you store cheap power, to reduce your bills, without you having to lift a finger.
For a short video to explain the concept please follow this link.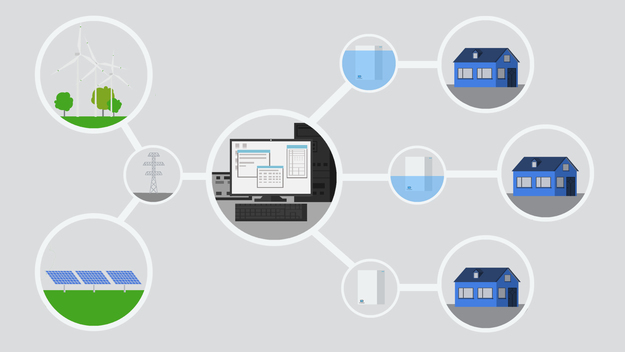 Our business & market situation
Our business & market situation
Traditional sources of energy produce relatively fixed levels of output, while new renewable sources are volatile and unpredictable. Neither synchronise well to demand from households, businesses and infrastructure
This mis-match is growing across the world, with the increasing proportion of renewable energy (c.10-25% in major economies today) driving greater unpredictability in supply – and with demand increasingly deviating from traditional patterns as new technologies change power consumption.
Peak demand is regularly 20% higher than non-peak. Covering for these periods through traditional energy production is highly expensive and often covered by inefficient and environmentally unsustainable sources (e.g. diesel generators). The traditional concept of a predictable shaped peak in demand has also changed. What once was a demand peak across the day now sometimes reduces around the midday solar maximum in production. A gust of wind, or the passing of clouds can change these patterns dramatically, these changes are now minute by minute, and inherently unpredictable.
Consumers are increasingly looking for solutions to high energy bills and growing numbers are willing to take action to reduce the environmental cost of modern living.
Meanwhile, battery technology is improving due to the huge development expenditure for electric vehicles, and this means batteries are rapidly becoming a commercially viable way to solve our energy imbalance problem.
New technologies and better chemistries are both safe & reliable. The internet of things and growing global connectivity mean that it is possible to coordinate, control and measure batteries and battery system operations remotely with great accuracy. These are the reasons why domestic and commercial energy storage is becoming viable today, and these are the reasons why battery systems will change the way we live our lives tomorrow.
The energy storage market is a relatively new one, and the market place is moving and growing quickly.
The Market
There is a global market for energy storage, and energy storage optimisation. As we look at different markets around the world we find different drivers for energy storage (eg. In africa is makes solar power useable, in the more developed countries it assists the grid). Our focus today is on the UK because we can see a viable way to generate sufficient revenues, but we don't lose sight of the wider global opportunity.
There are 27M domestic households in the UK. Of these our market research shows that 40%, or 10.8M households could be interested in a money-saving energy storage device. Assuming we can convert 10% of this interested market into customers, then we see around 1.1M homes are a realistic target for our marketing activities. Small business and commercial properties add a further 8M properties to the list.
The Business Model
Our aim is to provide domestic properties and businesses with half-hourly metered battery devices (boxes) which are centrally optimised by ChargeSync. We expect to be able to arrange part-financing for each box, for which the box purchaser will also pay some upfront amount. Savings generated by the box will be used to repay the financier and the customer. Additional value that is created after box financing will be shared between the customer, the energy supplier and ChargeSync.
Revenues
Our initial focus is on UK revenues, but we expect to push our business model into other markets around the globe.
Initial core plan focused on the UK:
Sales and optimisation of own smart devices
Optimisation of 3rd party devices
Hourly power price arbitrage
Selling Services to National Grid
Balancing market activity
System charge avoidance
Once established:
Core plan executed in other countries
Energy trading opportunity (across countries)
Emergency response facility
Selling services to the Distribution Network Operators
Costs
As a business we don't aim to hold property, or own stock. Our main initial costs are in platform and box development and improvement. As the business matures our investment in these areas will level out and our costs for sales and marketing begins to grow. There is an ongoing support cost for the business.
Our aim is to keep the business lean, with a focus on the coordination and optimisation technology and platform. We hope to create the best storage optimisation platform in the market, and make it available to as many different energy storage providers as possible. Because we are a lean, low-cost business, we are able to respond quickly to market changes, and able to make decisions quickly. Most energy businesses are hamstrung by high costs and significant red tape. During our last development period we operated with IT development costs of up to £10k per month. Engineering and box development work is project based and outsourced, with our last development run costing £55k. We expect to keep IT development costs at around £10k per month run rate in our next development phase, with a further £100k-£200k of box development costs as a one off project. Our aim in the next phase is to keep sales costs low by selling through our website, or through energy supplier partnerships.
Our advantage
Our key selling point is our optimisation platform which embodies our patent-pending process for coordinating and optimising embedded batteries. We aim to offer our platform to optimise our own and third-party devices. We generate revenues by taking a small slice of the optimisation revenues. Our aim is to provide the best optimisation platform for embedded battery storage.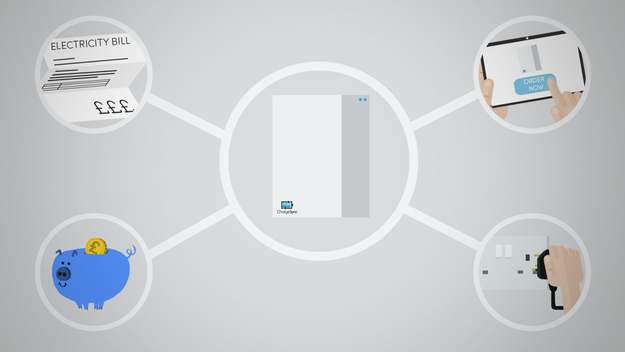 Our team
Our team
Our team has been assembled from trusted colleages with highly relevant skill sets and experience. The team brings a wide variety of experience, covering energy, trading, engineering, finance and law.
As a team we work closely and quickly to deliver our objectives and have already delivered our first project, putting 3 'StorQube' devices on the ground. At the same time developing our commercial optimisation platform using Microsoft Azure.
We're now ready to scale up and move the business to the next phase.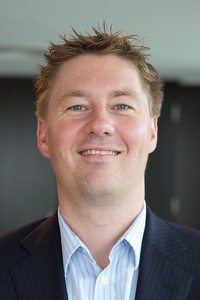 Matthew Hunt
CEO
Physics graduate and has spent his career in the energy sector for the past 17 years Worked for firms including British Energy, RWE and Gazprom Has experience of UK power trading, valuation and management of storage assets, structuring and pricing of complex energy contracts and the development of software algorithms to optimise and to evaluate complex systems
https://uk.linkedin.com/in/matthew-hunt-b492506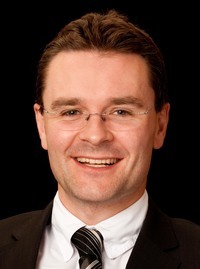 Harry Breach
CFO
Law graduate and has spent his career in the financial sector for 16 years Worked for firms including BarCap, JPMorgan and Bank of America Has experience of financial reporting, modelling and analysis, valuation of companies and projects and structuring of agreements
https://uk.linkedin.com/in/harry-breach-b446175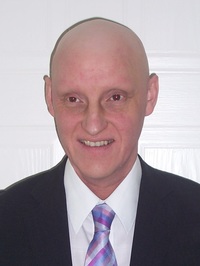 Graham Schorfield
COO
Maths and Operational Research graduate, has spent his career in the energy industry starting with British Coal in 1988. He has experience of both the supply and generation side of the market working on behalf of Midlands Electricity, British Energy and Eclipse Energy. His years of experience creating forecasting and optimising models for grid supply, distribution and transmission, indicate smart embedded devices are the future.
https://www.linkedin.com/in/graham-schorfield-4041584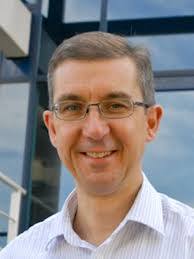 Bryn Parry
Non Exec Director
Bryn Parry is the General Manager of Amantys Power Electronics Limited a subsidiary of Machinenfabrik Reinhausen GmbH. Amantys develops intelligent power solutions for high power applications
https://uk.linkedin.com/in/brynparry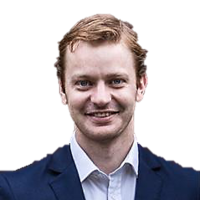 Damien Pontifex
Senior Developer
Damien is ChargeSync Lead Software Developer, developing the server algorithms and device controllers to operate the device and optimise efficiency. He has a background in Electrical Engineering and Physics, and has lived in London since the end of 2014 after moving from Western Australia.
https://au.linkedin.com/in/damienpontifex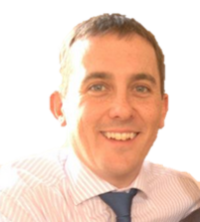 Stuart Jameson
Non-Executive Director
Stuart, an Oxford and Imperial science graduate, has spent his career delivering projects in technical startups and large business. With experience from complex technical and business landscapes such as DirectLine's jamjar.com, Electrocomponents first ecommerce venture to Royal Mail Group's People System Portal for 180,000+ employees, Stuart brings insight and advice on design, delivery and innovation.
https://uk.linkedin.com/in/stuart-jameson-1148b46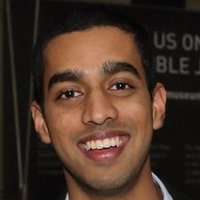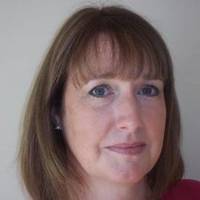 Phillippa Wright
Administrator
With over 25 years as an Executive Assistant, including in the banking and utilities sectors, Phillippa is now supporting the ChargeSync team.
Risks
Risks
Unlisted growth companies are high-risk investments. Making a high-risk investment involves risks, for example the risk of losing your investment, lack of liquidity, irregular or rare dividends and dilution of your stake. Please study this risk warning before making a high-risk investment.
It is recommended that you familiarize yourself with the investment target of your choice, reduce risks by investing in several investment targets and balance your investment portfolio with more liquid investments. We also advise you to pay attention to the Target Company specific risk descriptions, which you will find included in the pitch materials.
Attached to the pitch there is a creditworthiness report that may be relevant for the investment decision
Energy storage is a new sector, with many unknowns. This creates a great opportunity and also real risks for the business.
Regulatory Risk
As the market evolves, the Government can and will make choices and changes which will have an impact on our business model (for a parallel, see the UK Feed-In Tariff changes for solar). These changes are unpredictable, and may have benefits, or disadvantages. To mitigate these risks, we are actively lobbying our local MPs, and BEIS to establish a dialogue with policy makers and position ourselves appropriately. Since energy storage is likely to help achieve government policy aims (including decarbonisation and energy cost reductions), we expect policy changes to support directly, or indirectly the growth of energy storage. And we aim to position ourselves to benefit from that change.
Market Risk
With battery storage and energy storage more generally being such a hot topic, we might imagine a world where enough batteries were installed to flatten the load from peak to trough. However, there is currently around 20GW of difference between the highest demand and lowest demand period of the day. But with growing renewable generation (wind provides around 20% and solar up to 15% at peak) we see increased swings from peak to trough at unpredictable times of the day. The current installed battery capacity on the grid is of order (although changing rapidly) 10-50MWh of capacity. This represents a huge gap which could be filled either by flexible power generation, or by batteries, but either way is likley to take some time. Which approach and how fast depends on both cost, and market incentives. Of course the market can evolve in a number of ways which might support our approach, or others. But we believe we are well positioned to benefit from current market uncertainty.
Technology Risk
Battery technology is changing quickly. As such, pinning ourselves to any one particular chemistry or manufacturer is unwise. We aim to form partnerships with quality manufacturers and to review the technology that we are using to ensure that an appropriate selection of safe, reliable and cost effective materials are used in our assemblies. The good news in technological terms is that costs have fallen significantly since the start of the project such that we believe we can create a five-year payback today. Cost declines are predicted to intensify as competition heats up in the battery manufacturing market. We are positioning ourselves as a business to benefit as much as possible from expected price falls as they occur. Our approach is a unique and disruptive one, where most seek to store solar energy, we aim to reinforce the grid.
Legal Risks
Our patent remains pending, but we have clear opinion from our lawyers that our filing should be able to proceed to a grant, given what we know today. Our patent provides us with a reason to be in the market. We believe we are the first in the UK to file an optimisation-based patent for domestic energy storage. We have now extended our filing to cover other countries.
Large Scale Competitor
A key risk is that a large business like Google, TESLA or Amazon steps in to start doing what we are doing. We believe that this is a risk, but that the complexity of the market means it will be difficult for these businesses to choose the right solution at speed. We also see this as a potential exit for investors in the next few years with us possibly selling our solution to a larger scale business.
Development Risks
ChargeSync need to develop a product which performs in the market, and sell to end users. This means a combination of good engineering, good componenets and aesthetics. We are mitigating these risks by working together with a UK based engineering design company with a proven track record.